Well, last Sunday was a big day at the Parks, with many Chatters in from various places - from sea to shining sea!
I get there a little before noon.
Horsey!
Heading down Main St, USA:
And to the Hub where I run into a couple of the Mice Chat mainstays:
There's Al and Darkbeer! They can show and tell with the best!
And here comes royalyy: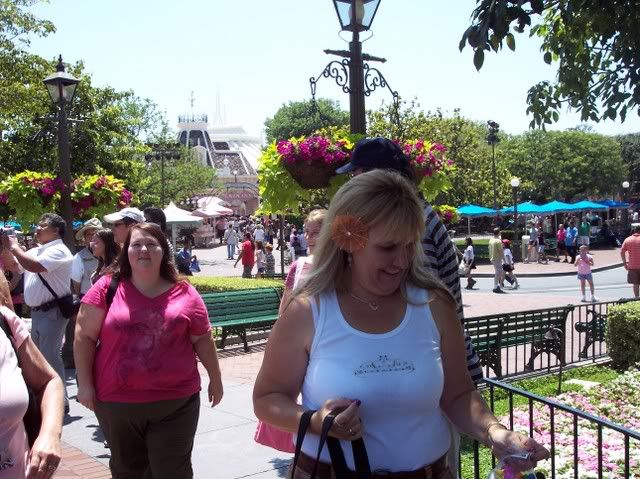 Princess Buttercup from NorCal - followed by Disney1978
And here are some of the out-of-staters:
Bill from FL, YoYoFlamingo from NY, and BigPigletFan from exotic Minnesota! (and one of PB's terrific twins a little on the right there)
Here is a better picture of the PB clan:
And some lovely flowers hanging nearby:
It's Matt and the Hamands: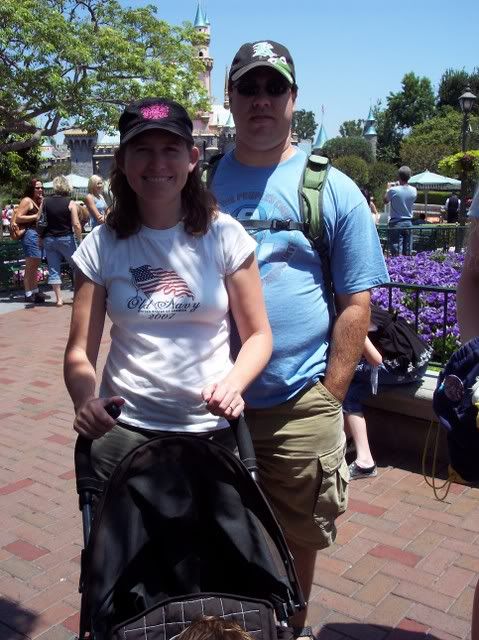 From faraway San Diego!
And what party would be complete without NeverNeverLand:
You know it!
Here are couple of our neighbors to the North (LA):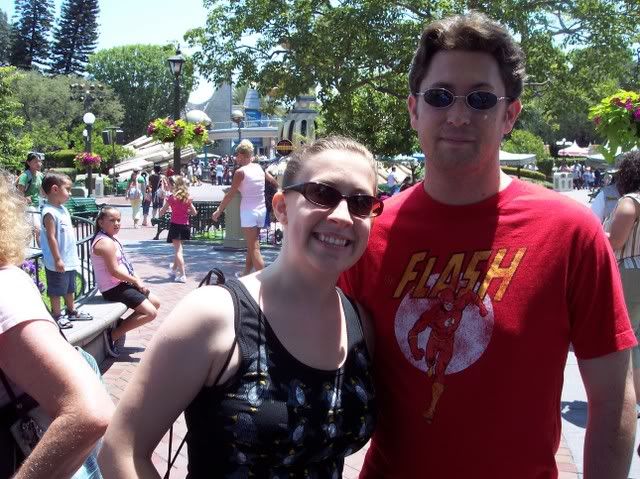 MaryAnnInWondrlnd and her hubby Batm.. I mean Duckma... I mean Flash. I am pretty sure he has the whole JLA in his closet somewhere. Not that they are IN the closet...
Moving on...
People start posing for the group photos:
YoYo with the gorgeous ladies of MC:
He shows remarkable restraint in the face of all that July-heated womanhood.
While some of us are not so self-controlled: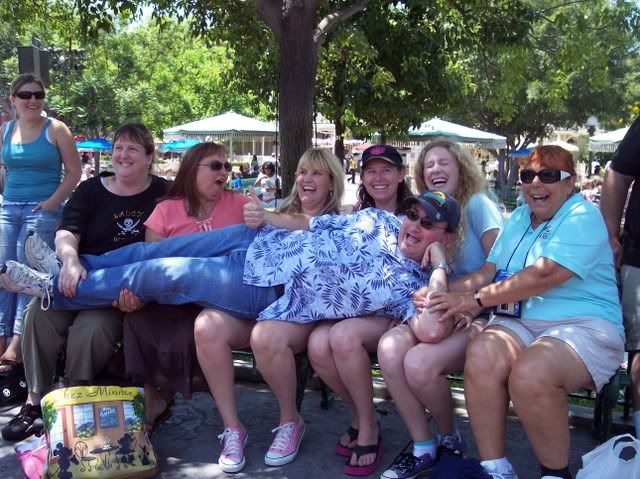 OK, who called Security?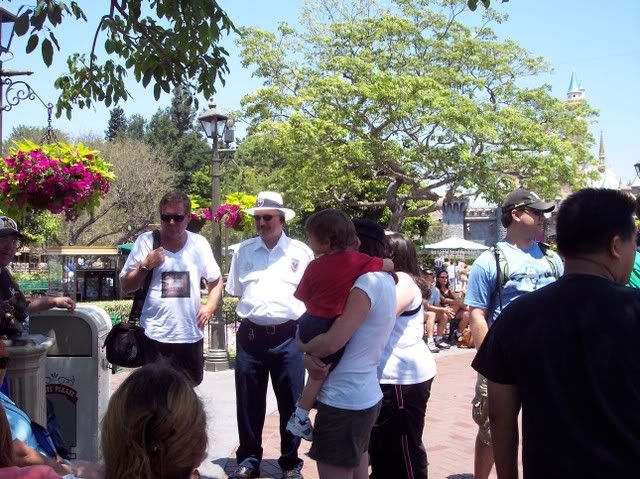 I swear I didn't touch anybody!
Aladdin drops by on his magic carpet: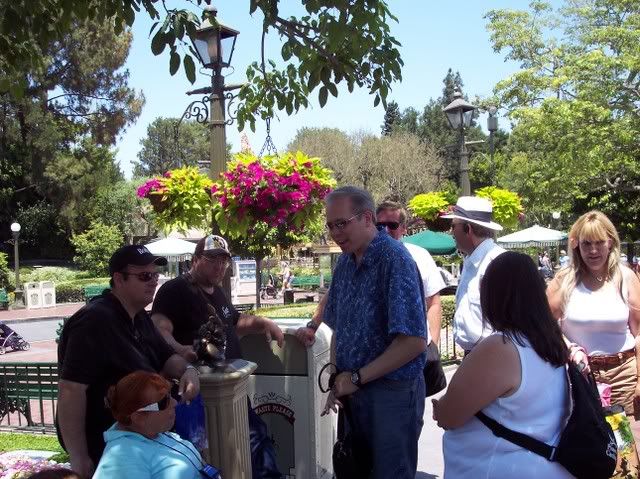 And Steamboat Pete shows up for the first time to blow his whistle: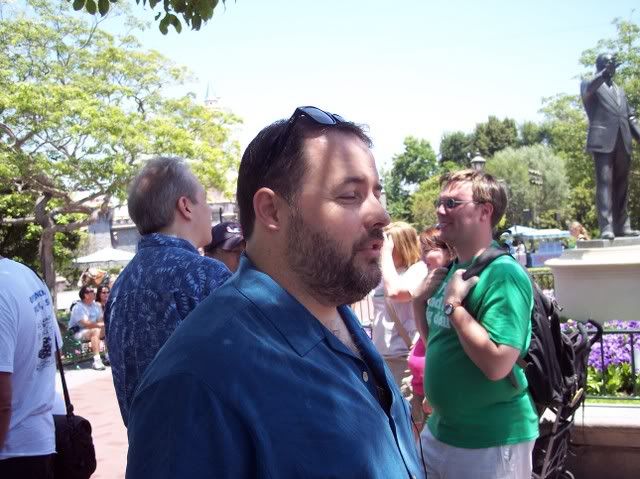 Great guy!
Here comes Coheteboy fashionably tardy:
But still the babe magnet...
BPF didn't think I was actually taking this picture:
Or did she??
Here comes Wanda Woman: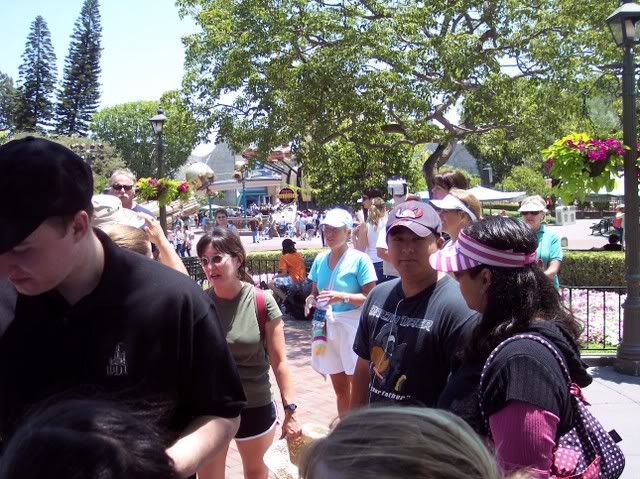 And that's Dan-Tasmic and TikiRoomLiz too!
So then it's about time for everyone's stomachs to implode (and some of us didn't get the golden tickets to 33), so we all head out to Whitewater snacks:
Look out! Here we come!
More food, fun, friends, frivolity, frankfurters, and folderol...
when we return.