Hello MiceChatters,
It is I, JosephTNielsen. I have been pondering an idea I've had for Condor Flats in DCA for quite a while. What this idea involves is changing the airplane next to
Soarin' Over California
with Launchpad McQuack's bi-plane from DuckTales. Then this area could be used as a meet-n-greet area for Launchpad McQuack.
For those of you who don't know who Launchpad is, or can't remember, here is a picture: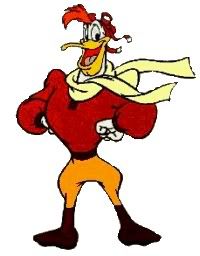 It's something so minor, I know, but it would add another Disney character into the already hard-to-find-Disney-Character-park known as Disney's California Adventure.
What do you guys think?
...Joe...