Welcome to another Photo Update. Not too much going on right now... the main focus of this update are the photos from my grand-circle tour of Disneyland aboard the Lilly Belle presidential coach
Enjoy!
WELCOME TO DISNEYLAND!
ALL ABOARD!
As many of you know, the Disneyland Railroad
's Ward Kimball locomotive
(any locomotive can pull the Belle) features the Lilly Belle Presidential Coach. The train car is a fully-enclosed caboose, featuring the finest turn-of-the-century luxuries for visiting dignitaries, celebrities, and VIPs. The Lilly Belle is truly a relaxingly magical hidden gem in a park full of E-Tickets and hustle-and-bustle. If Club 33 were a ride-through attraction, the Lilly Belle would be it! If you'd like a closer look, feel free to click on any of the following Lilly Belle photos. You'll be taken to their flickr.com page where you can download higher-resolution versions of the images.
The Lilly Belle is furnished with Victorian-era antique furniture. According to our Host, all of the furnishings in the Belle are original and are meticulously taken care of in order to preserve them. Apparently, there is a maitenance team dedicated to cleaning the Lilly Belle every night with the highest standards and attention to care and detail in order to preserve this imporant piece of Disneyland history.
This carpet is reportedly some of the most expensive carpet ever made, and was custom-designed by Walt. Our Host said it is also the same design that is found in his personal apartment above the Main Street Fire Station. Can you see the hidden Mickeys?
A photo of Walt & Lillian sits atop a marble-top table in the back of the coach.
Presidential Comforts.
The journey to the Grand Canyon and Primeval World from Main Street, USA may be a long one, so some casual reading is provided to pass the time.
Only the most state-of-the-art luxuries are provided on this turn-of-the-century steam train luxury car. Electic fans are located in each corner of the car to ensure the utmost comfort for visiting dignitaries.
Note, also, the hand-cut mahogany inlay in the ceiling of the car.
- This pattern is actually stenciled on the ceiling panels.
All of that mahogany is expensive, not to mention
wood
. Thus, no smoking is allowed.
The stained-glass skylights keep the entire car awash in glowing golden, orange, and sky blue tones during the day.
Does anybody know what the GWR embossing stands for on this sconce?
DISNEY GALLERY "SALE"
The Disney Gallery is having a "sale" ... But don't get your hope set on getting that big fig you've been eyeing up there, or that giclee you've been dying to have. The same is comprised of a few framed prints that formerly were on display in the Gallery ranging between $99 and $119. It's mostly old Enchanted Tiki Room/Adventureland and Frontierland concept art.
It's all propped up against the wall in the Formal Dining Room.
A look at the groundwork for the new elevator:
...Not much to look at, really...
And this new painting comes with a major price tag...
OUCH!
NEW MERCHANDISE
Halloween and more Nightmare Before Christmas merchandise has begun popping up around the shops on Main Street.... There's nothing new for Halloween merch this year, as of yet.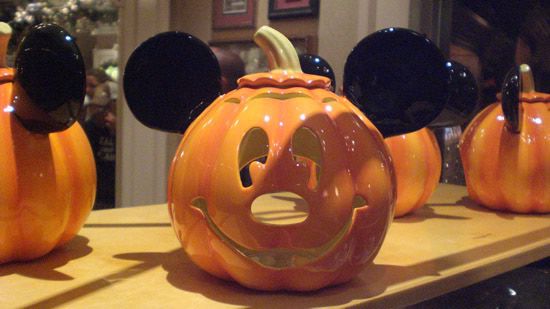 And there's a lot of Nightmare Before Christmas merch out too on Main Street. I'm not sure if this is all stuff that's been available all along at Le Bat En Rouge in New Orleans Square because I don't go in that store very often... so if it is old merch, I apologize.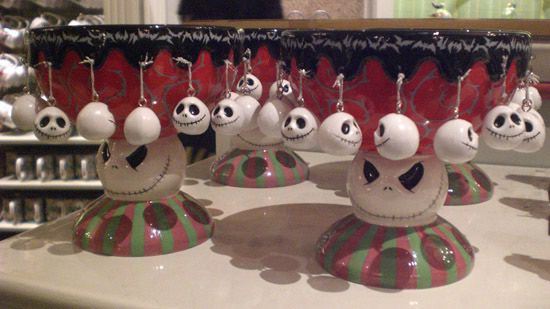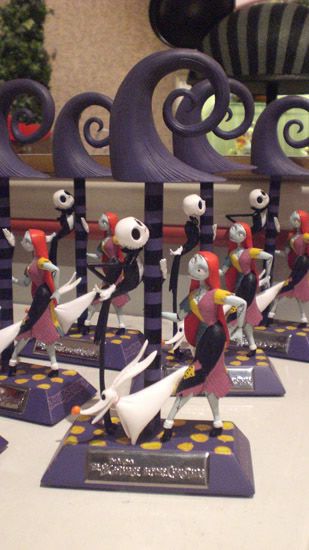 A door hanger- front:
Back: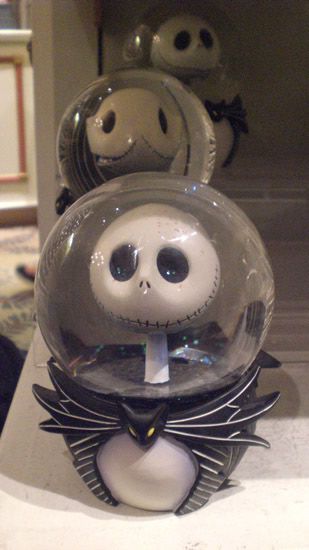 And there's a new Pirates-themed Mickey plush...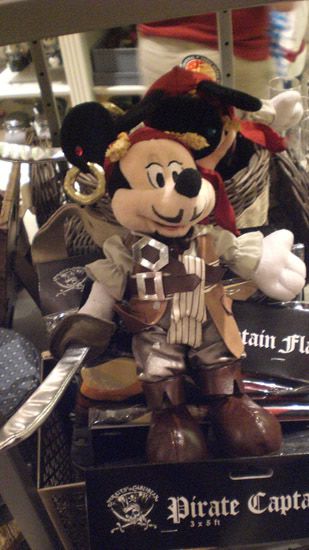 As well as a cool new line of Haunted Mansion trading pins.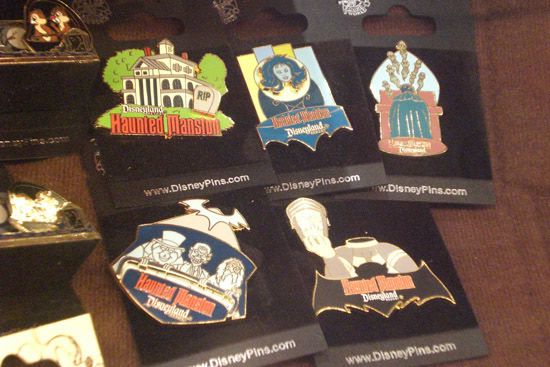 THIS AND THAT
The huge bathtissue ads around all of the restrooms in Disneyland and DCA are getting out of hand... This one is strange, but at least not obnoxiously huge and in-your-face like the ones in Paradise Pier's bathroom row. This ad for Angel Soft Bath Tissue is in the men's restroom next to the Plaza Inn.
What's up with that new line above Mickey's nose? It looks... weird.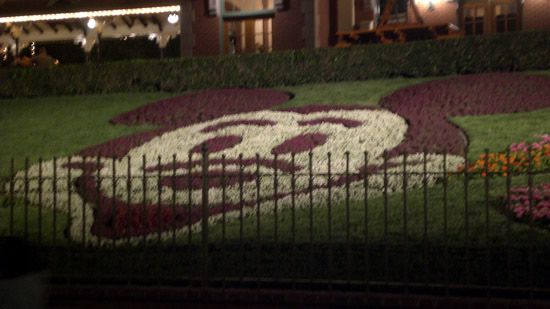 And the "Where Dreams Come True" banners in the esplanade are finally gone. The new standard "Year of a Million Dreams" design has replaced them.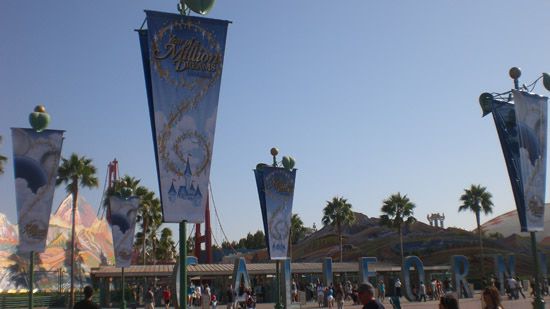 ...Alllright... that's it for this time. Thanks for reading.