For my 1,000th post I have been saving some very special pictures of the Pirate Ship Restaurant which used to be in Fantasyland. The pictures were given to us by a relative who was a manager at the restaraunt. She retired in 1975. These include construction photos, publicity shots, and some miscellaneous shots. I do not believe any of these have been seen for years, if ever on the web. Hope you enjoy this blast from the past.
Is it chicken or tuna?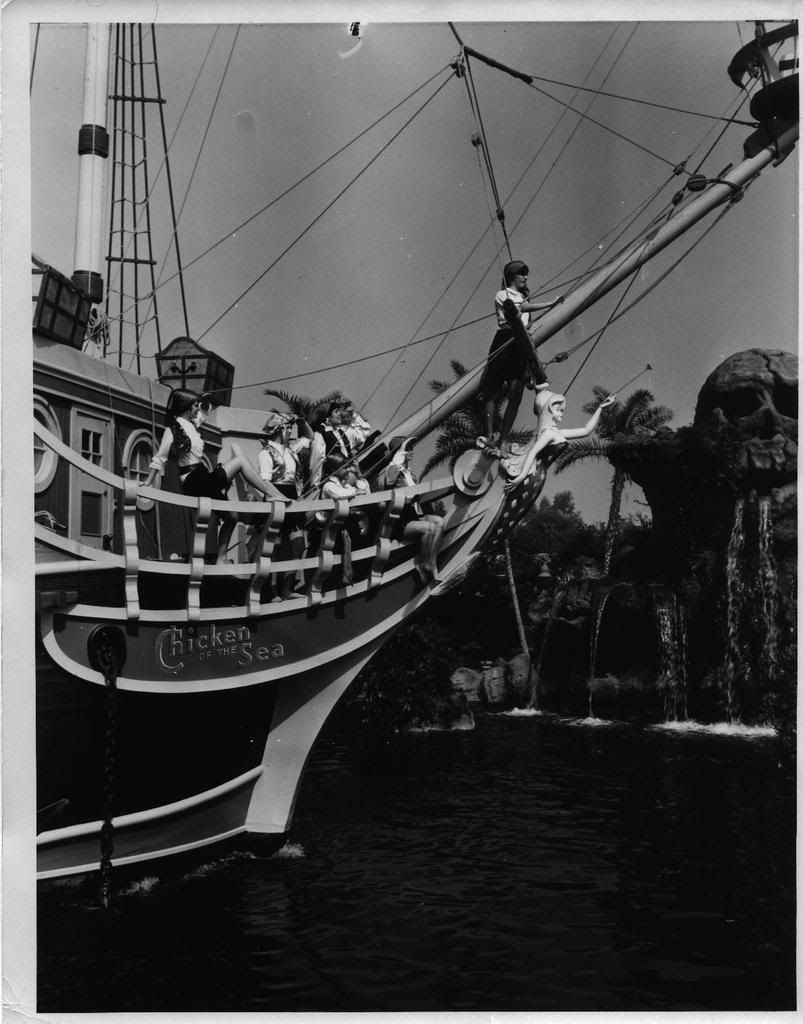 Every boy's favorite mouseketeer
Anyone want a hot tuna pie?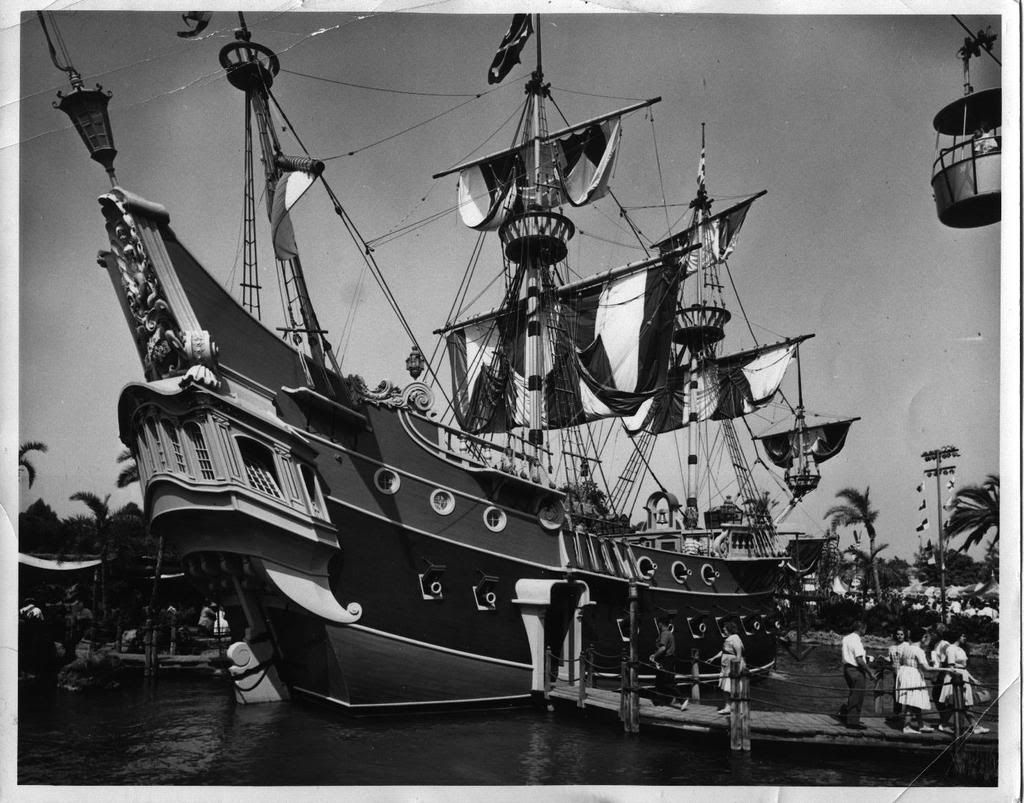 I do have a few more treasures that I am saving to share for another day.