Hey folks, finally got some time to put together my trip report from this weekend.
It was a crazy weekend we refered to as the IWWOF (but that's another story) Friday was spent at Sea World and Saturday was Comic Con (see that TR is here:
http://www.micechat.com/forums/showthread.php?t=72959
) Anyway, I was staying in San Diego, so Sunday morning we rolled out blaring Animaniacs songs and traveled the 2 hrs to DL.
We were sent to the Timon lot (I honestly think I've never parked there)
After big problems with guest services, a jerky supervisor, and $126 we shouldn't had to have spent we finally made it into the park.
The band was out (With Alice and the Mad Hatter)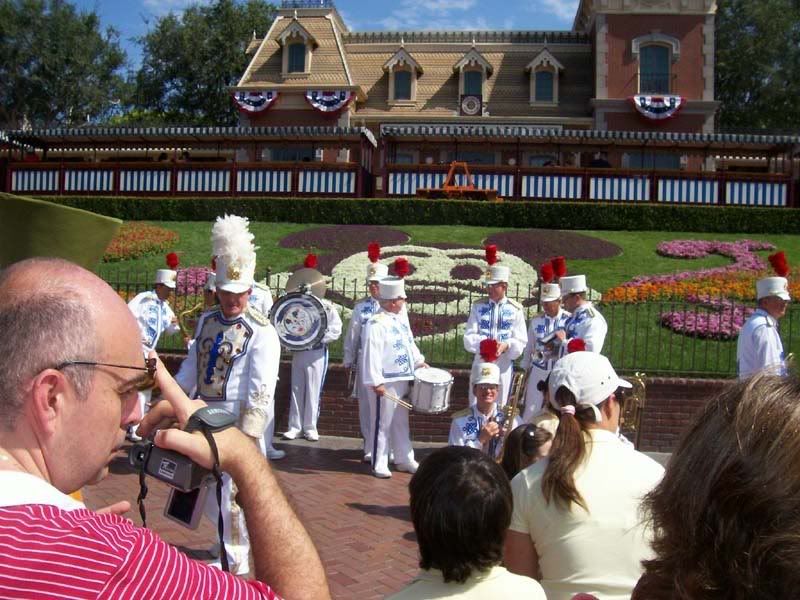 And it was off to the 2 hr long line of doom!!!!!
It's so long they don't even list a time:
We started playing "Find the Nemo" in the line
Here's one: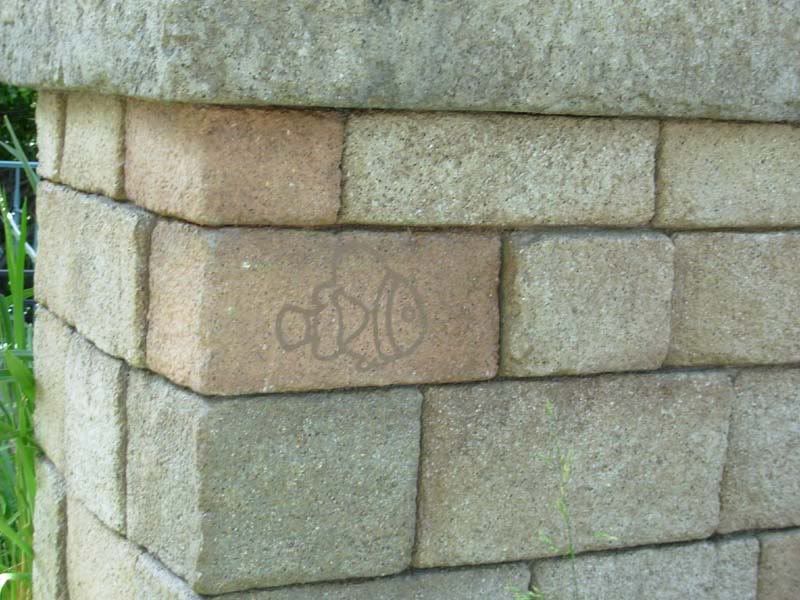 And another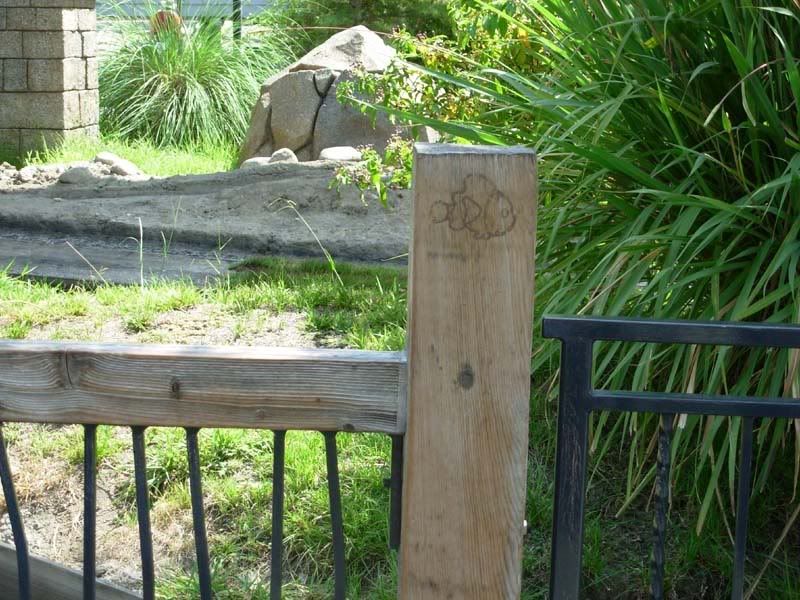 And another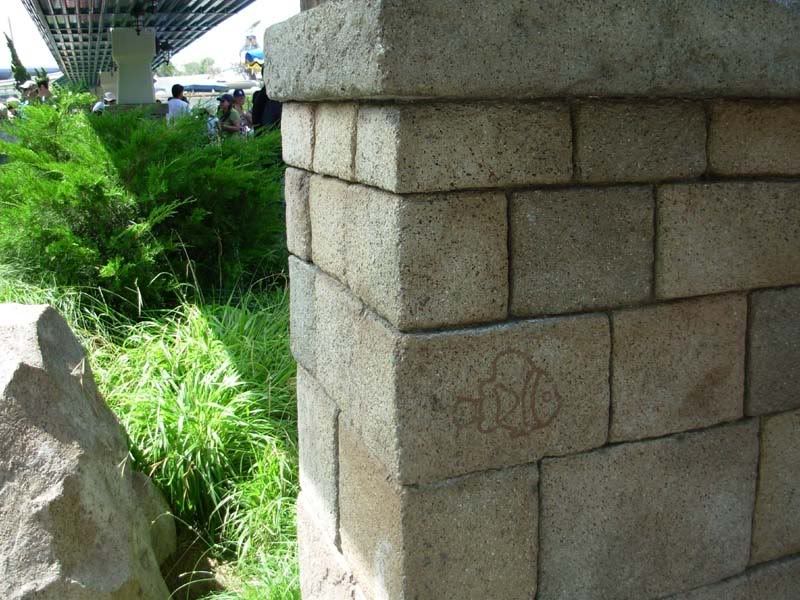 And another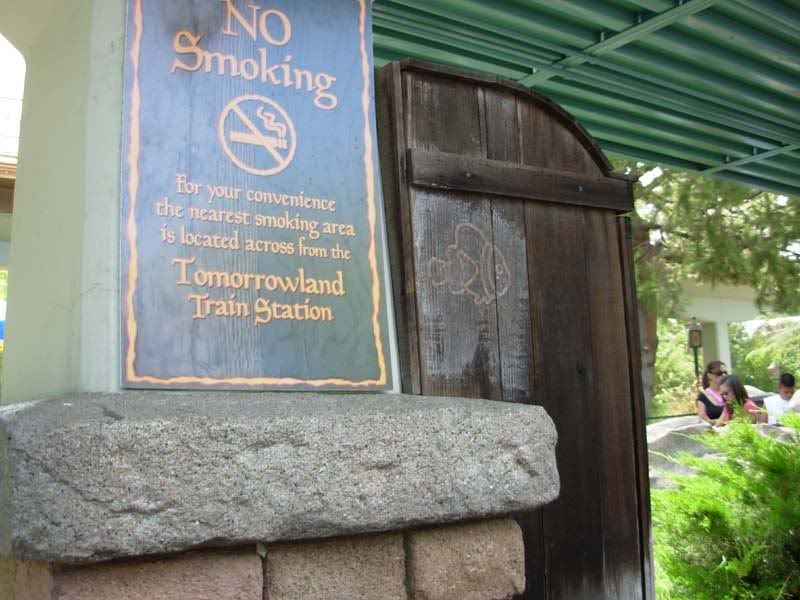 And there's these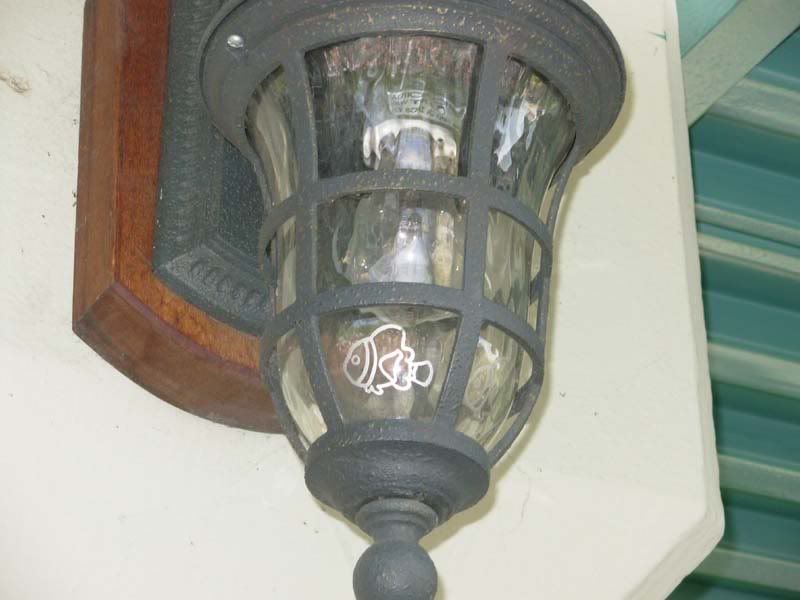 And my favorite one: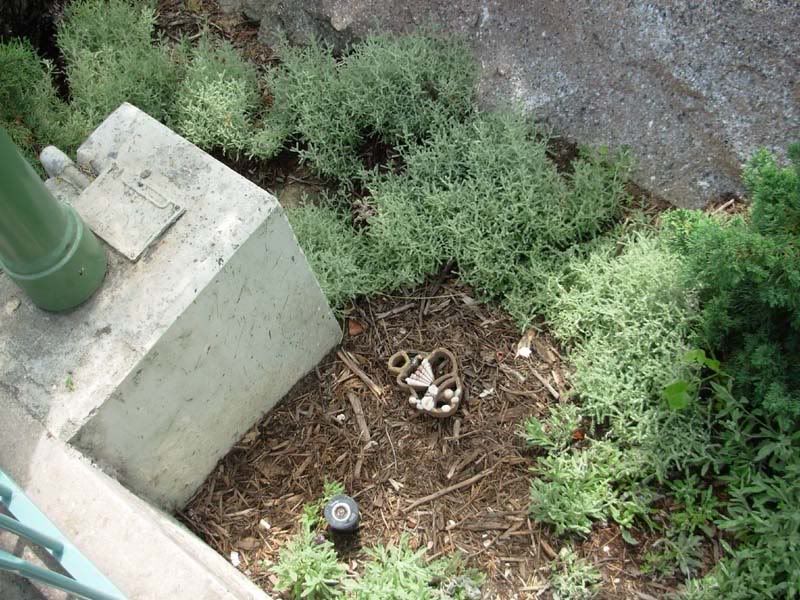 Waiting in line there was a photopass person
(Yes we are nerd and we are wearing matching shirts)
My fishy earrings:
Julie's bracelet (name that character! She actually drew these)
Sub thru a waterfall
There were lots of Matterhorn shots... cause there wasn't much else to look at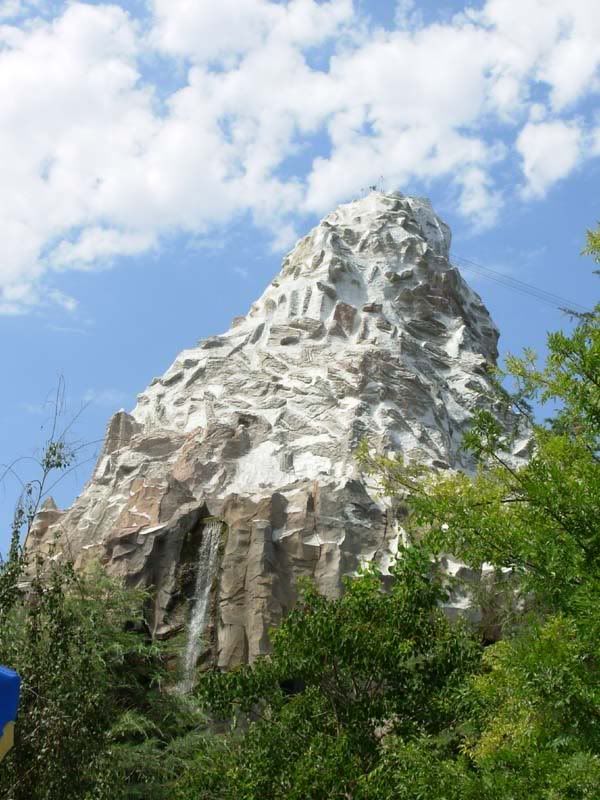 They're soooo creepy!!!
Finally after two hours of heat stroke and whale speaking to CMs we reached the ride
The view from my porthole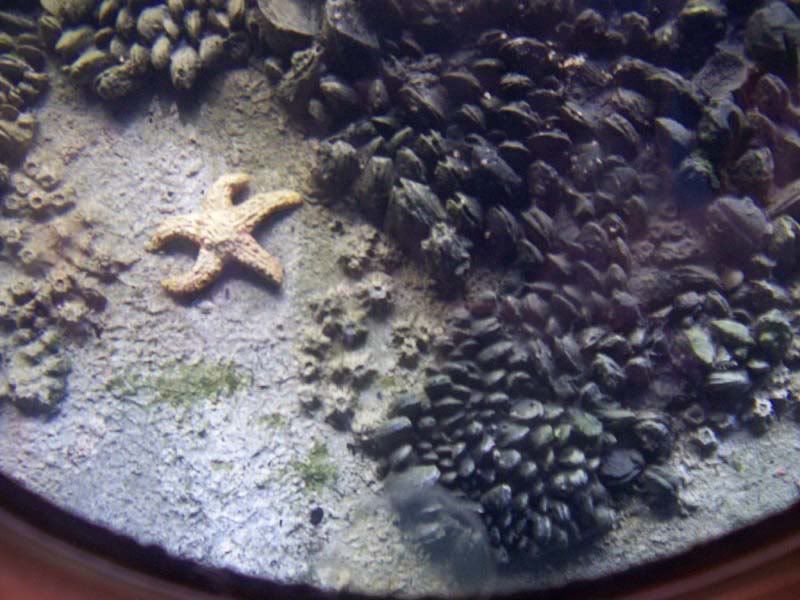 Darla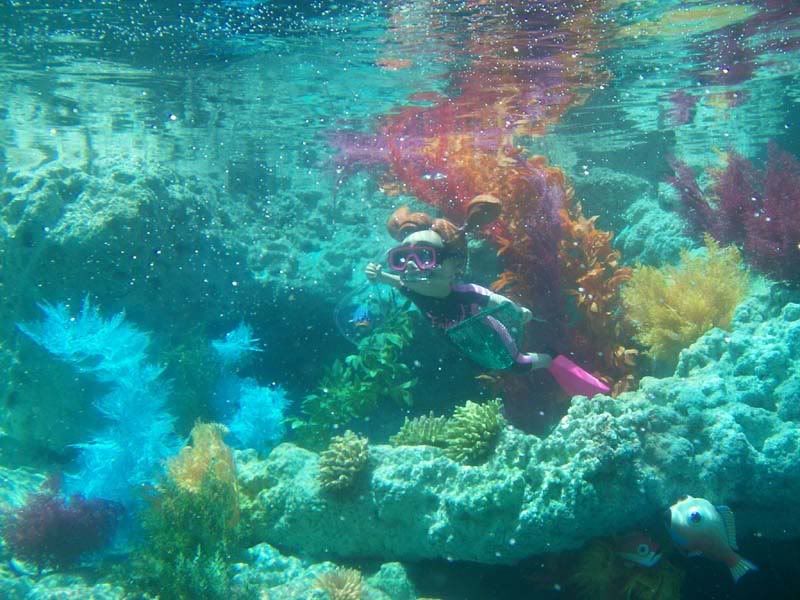 The diver... you've seen all these b4 haven't you?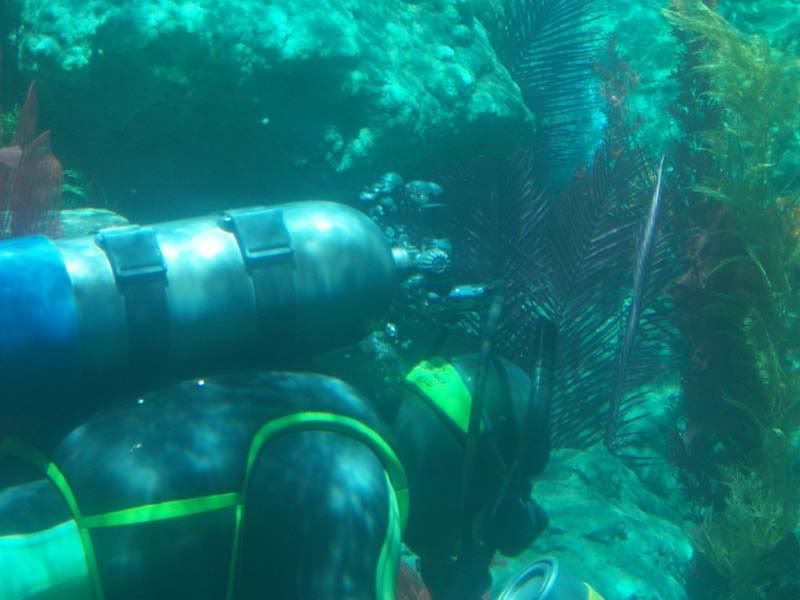 Once inside the show building my pics went to hell. This is probably the clearest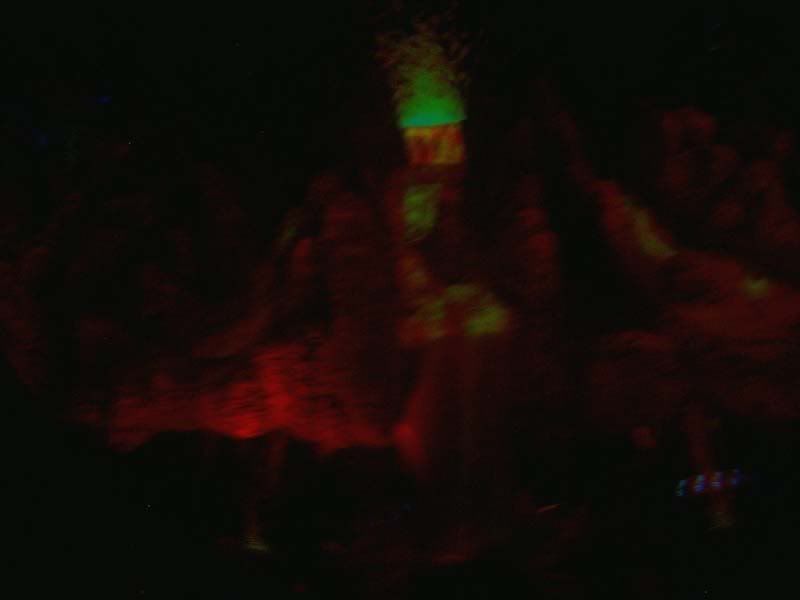 KC's overal review: It's cute. That's all I kept saying after the ride was over. It's a cute little attraction... I enjoy that there's something in the lagoon... but other than that, eh? It's definitely not worth the 2hr wait and the heat stroke. The effects were really awesome, can't lie about that! It's just a glorified dark ride really. I still think my friend put it best "I've seen Finding Nemo, I didn't need to wait 2 hrs to sit in a tin can and watch it again." It's kinda harsh but it sums it up pretty well..... plus the ending was so confusing (I mean I understood it, but I was paying attention.. I'm not sure the average guest would) [/rant]
So our original plan was to find some place cool and we thought ooohh Tiki Room. But we wanted to stop by Space to to get fastpasses. Sadly it was donw
So it was off to Adventureland
Ahhh, life giving Dole Whip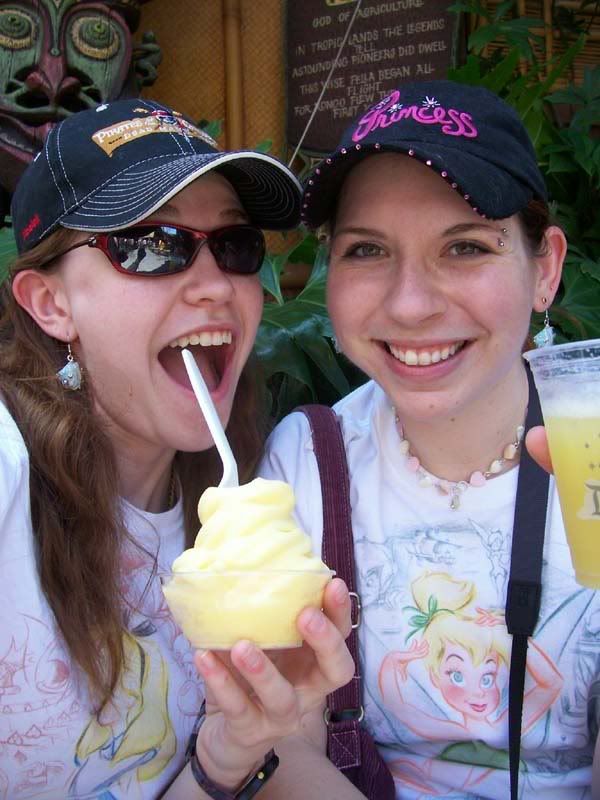 We're good at taking bad pics (this one makes me laugh though)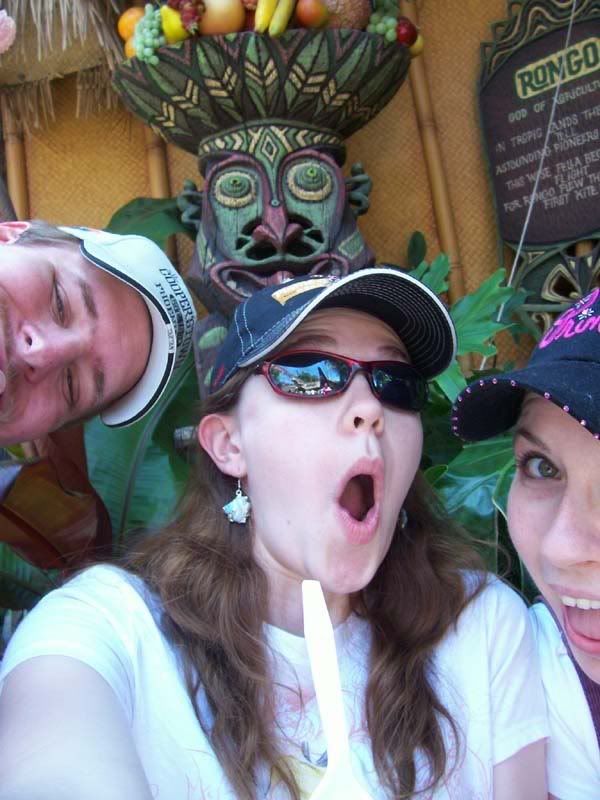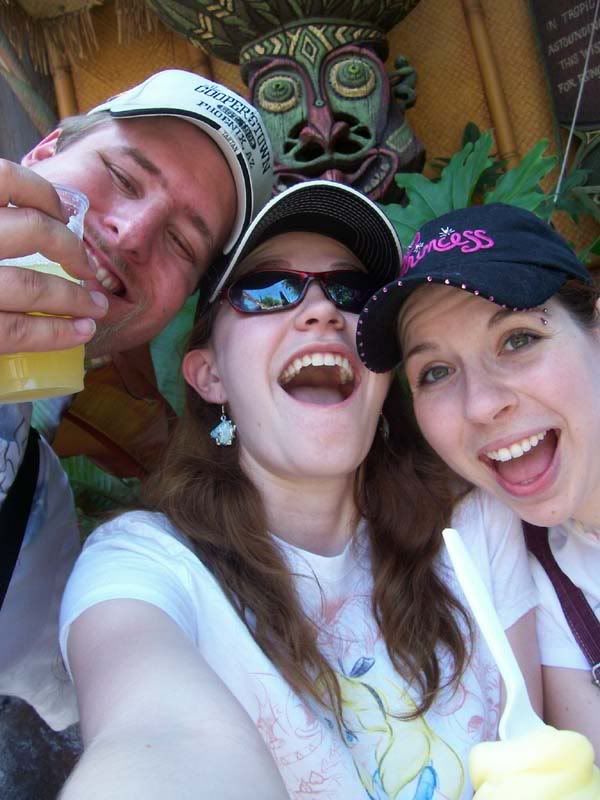 One of my fave shots (I love Julie's camera)
Shpadow Hoing!! (random Darkwing Duck reference... i don't expect anyone to understand :P)
In da Tiki room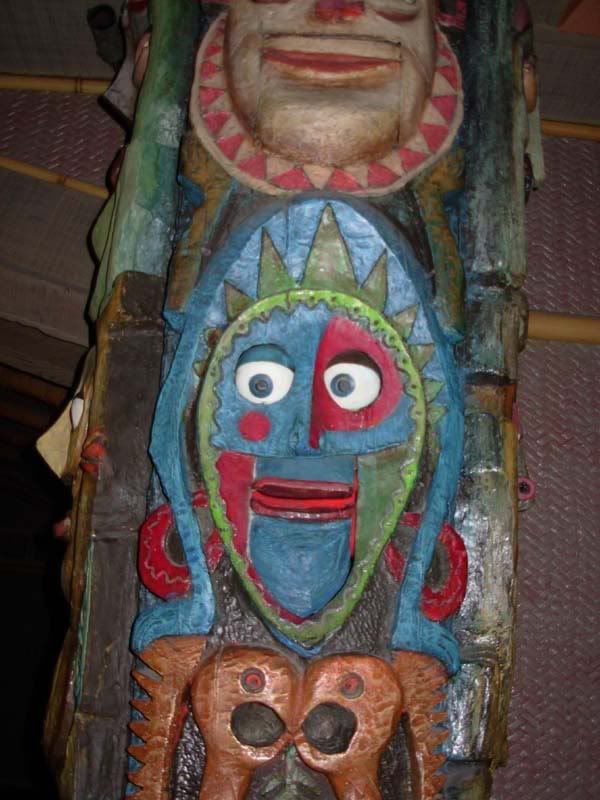 Let's all drink what the birdies drink
After a quick painful spin on the Jungle Cruise (the skipper was just blah!)
Julie and Scott looking more entertained than we really were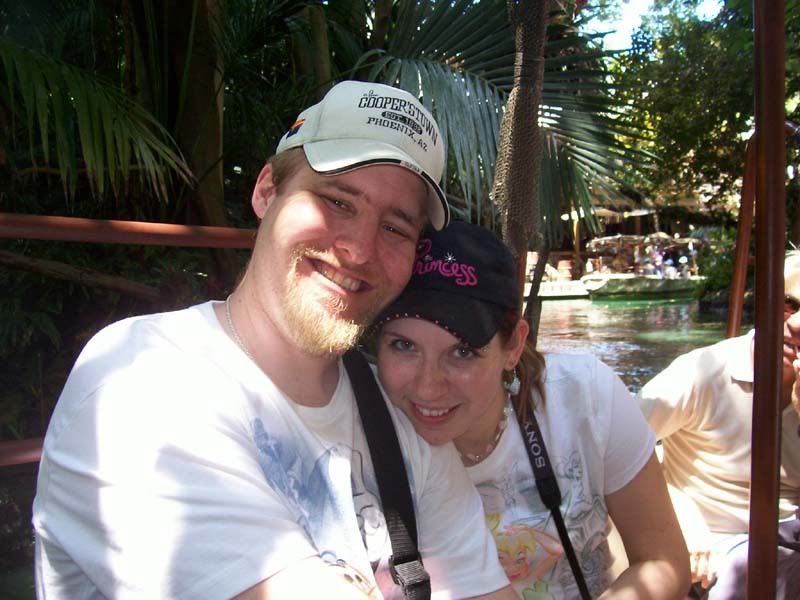 We hit up NOS (pirates, Mansion etc)
Not sure why I look so upset
Chillin in the Court of Angels... where it's a miracle if you get out alive (We had a random HBoND moment... I will never be able to go there without singing that song again)
Scott examining a bag
and the unfortunate accident that killed him.... sorta
Then it was off to lunch
looking upset after some inappropriate comments :P
And now for a short break... well be back with random happenings on TSI: Pirates Lair, Toon Town and other random-ness ^_^