Starring...Judimouse!!!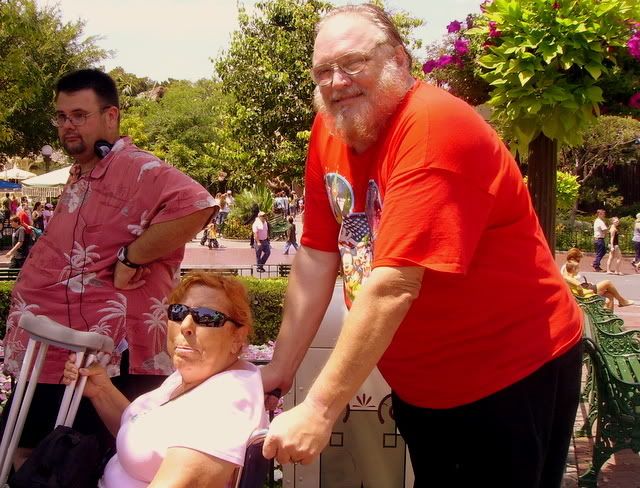 And your obedient serpent in...a Bob Clam-pettt car-tooon...
(Well, since we already had a "short subject" thread before this, I figured a cartoon reference - Beany and Cecil - might be nice too!)
It came to pass that Judimouse, a favorite amongst all-time favorite MiceChatters - suffered the slings and arrows of an ankle injury.
Clearly she was a damsel in distress, and if she wished to attend the meet of Sunday, July 29 - she would need...a hero. Tall, well built, good-looking, dark-haired, a man of mystery.
And I stepped up to say "yes", figuring one out of five ain't bad.
So I woke up early that morning to rise to the occasion.
The first order of the day...an invigorating shower.
I hopped in my car, to make the 105-mile trek from my La Conchita estate. Even on an early Sunday morn, I had to deal with other folks on the freeway...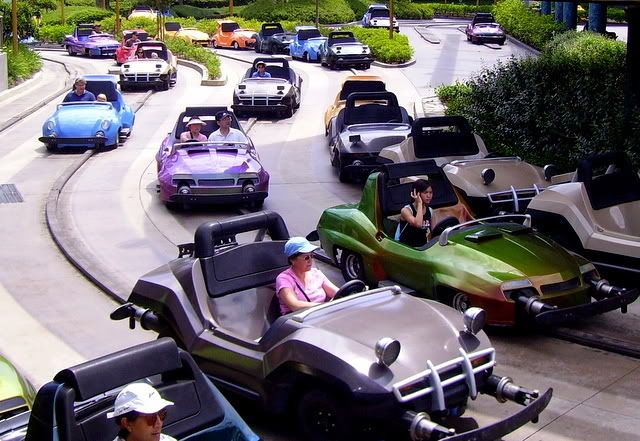 Was I the only one not driving a convertible? And check out the lady on her cellphone. ARRGH.
Well, I finally reached the DLR, and found a place to park...
And then upon meeting Miss Judimouse, I got my driving assignment.
She was helped on by nice people onto the tram.
We rode in smiling anticipation, and I wheeled her to the Disneyland Main Gate.
Don't you just love it, near the gate, going through your wallet, finding an old library card you last used in 1991, but - no AP.
Yes, Miss Judimouse, I left it in the car.
Later that same day(LOL), I finally met up with my charge, who was holding court at the Carnation Cafe as only she can.
And I sat down to a delicious breakfast, that she was nice enough to buy for me!
Gee, do you think the folks at Carnation really like our Miss Judimouse?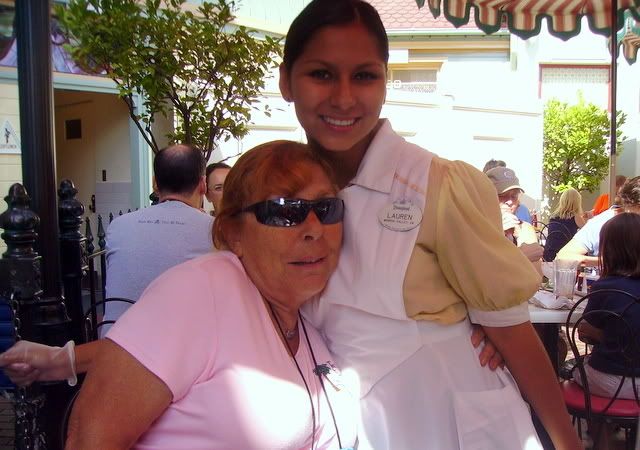 So, after breakfast, it was off to Fantasyland...after I had fessed up that even with my long history in the Park, I had never ridden Dumbo before that I could recall.
And we both were ready to fly!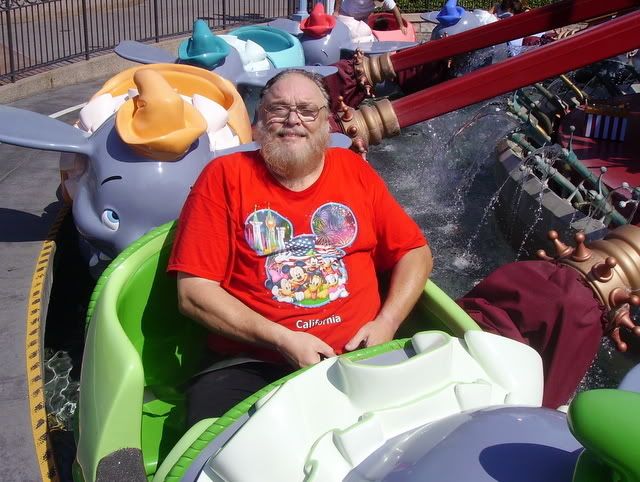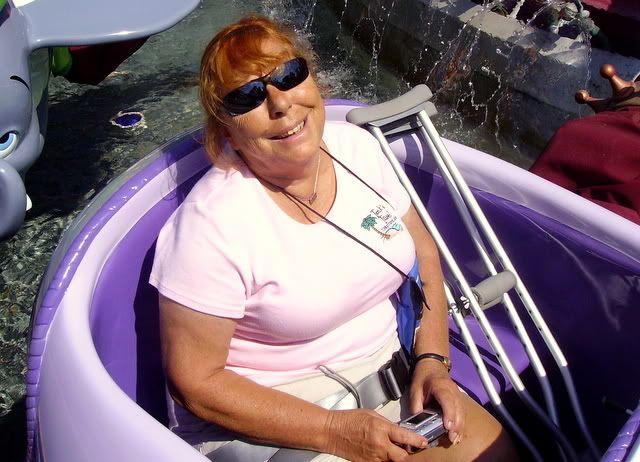 Back on the ground...I knew the job that I had to do. To wheel this special person through the crowds and all the possible perils that awaited.
This was a job that required extensive training, and an intensive search of both good and evil in my soul...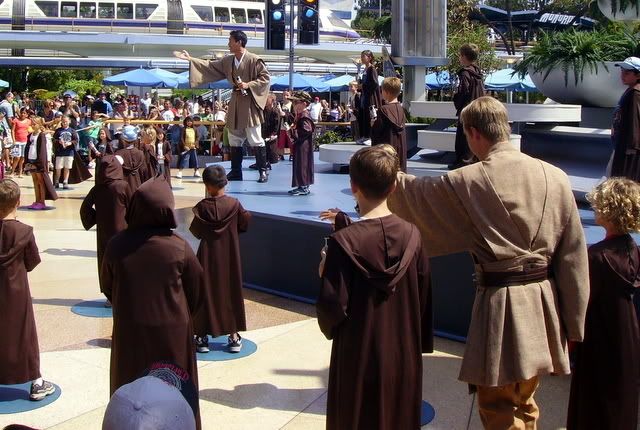 And yet I knew that there were many mountains yet to climb.