Disney Vault 28's backstory, according to the store's web site, includes the following:
Replete with hip, funky, sexy, comfy clothes this contemporary style boutique - paired with an upscale "Disney" creative edge is a place where unexpected finds in apparel, jewelery and accessories is synony'mouse' with today's latest styles.
Hip, funky, sexy?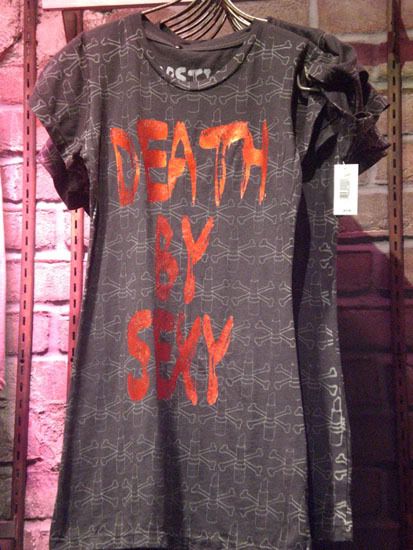 DEATH BY SEXY
From time to time, I'll drop by Disney Vault 28 (DV28) to see if there is anything worth sharing in a Photo Update. Sometimes I'm pleasantly impressed with some of the well-executed designs on the girls chloting.
Truth be told, considering the frequency in which I visit the Resort, I don't visit the store much. Since it's opening, I've probably passed through the shop's doors less than 10 times.
Despite some nice designs featuring Fantasia or Disneyland artwork, or even recently, Oswald the Lucky Rabbit designs, I've noticed a disturbing trend. With every visit to DV28, I see less and less actual Disney merchandise, and more and more t-shirts that have no relevance to Disney, and many that feature designs that walk a dangerous path for the Disney brand.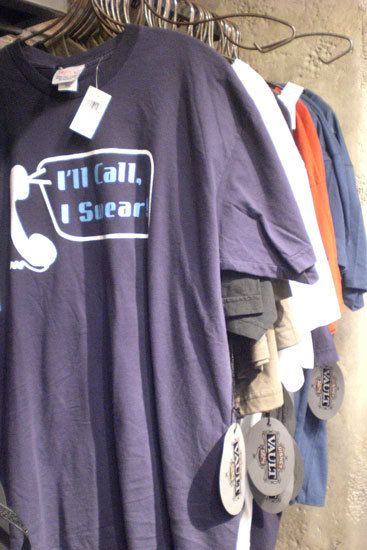 I'LL CALL, I SWEAR!
The store features both mens and womens wear that promotes alcoholism, teen partying, and on the shirt pictured above - one night stands.
I wonder - why has Disney taken this direction with its merchandise offerings? Is it yet another attempt at making a buck without regard to the Disney brand that for over eight decades has been "synony'mouse'" with family entertainment?
Walt Disney was adamant about there being no alcohol available inside the berm of the Magic Kingdom. How does selling t-shirts like the ones at Disney Vault 28 that seemingly promote alcohol consumption support the Disney brand?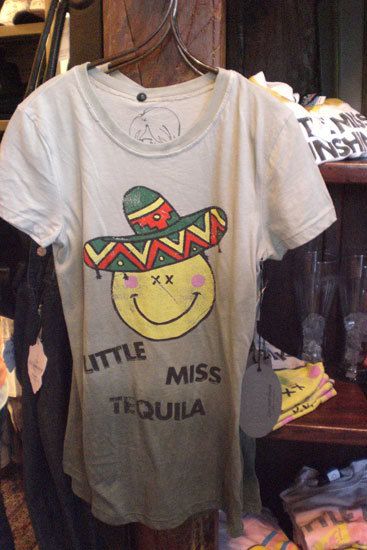 LITTLE MISS TEQUILA
Is the merchandise DV28 offers acceptable to be sold under the Disney name since it isn't actually sold within park gates? Should the store sell such items? Is it detrimental to the Disney brand to transform itself into a "hip" and "sexy" trend-setting company for its young adult consumers?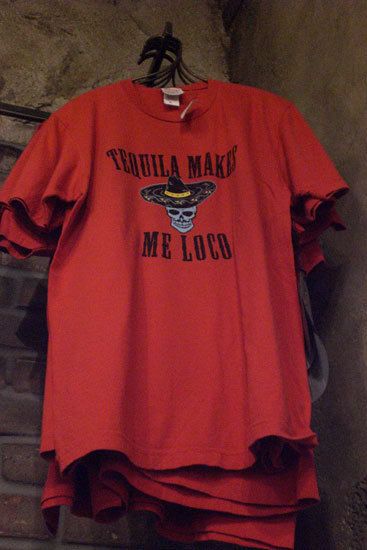 TEQUILA MAKES ME LOCO
What happens if the DV28 grows into a trendy Disney boutique chain? Could a younger generation that spends freely start to associate the Disney name with such dangerous activities as underage drinking, excess spending, or wreckless sexual behavior? How could this affect the Disney brand in the long haul? Is it progressive for the brand, or is the store's offerings progressively dangerous to the brand?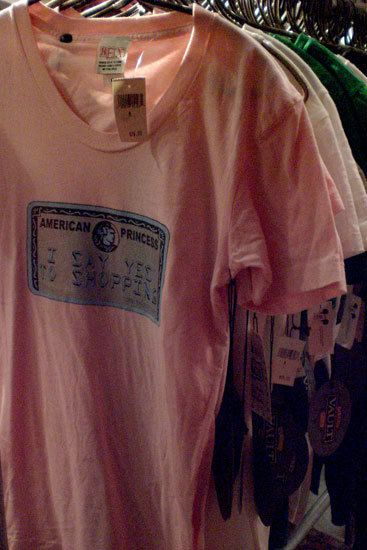 AMERICAN PRINCESS - I SAY YES TO SHOPPING
What do you think? Is Vault 28 crossing a dangerous line for the Disney brand? Are the t-shirts promoting alcohol consumption and one-night-stands just fun merchandise offerings for a trend-chasing, spend-happy demographic?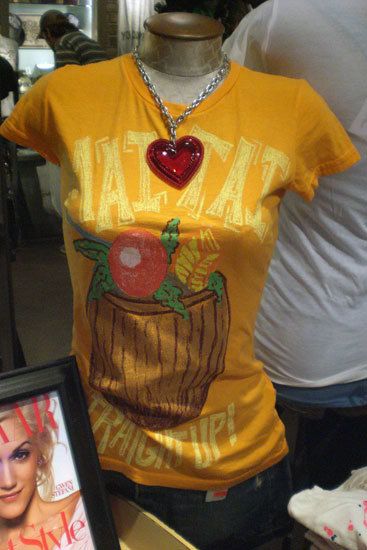 MAI TAI - STRAIGHT UP!
Disney Vault 28's motto is "Live your dream."
Personally, I feel that the store's merchandise promotes the wrong dreams. One night stands? Alcoholism? Excess spending? No thanks.