08.26.07
Parking lot x was open and we made it to the crosswalk adjacent to the resort. As Dusty and I waited for the light to change we met MiceChat Member WhiteStrat and his lovely wife Eliote. Really awesome people.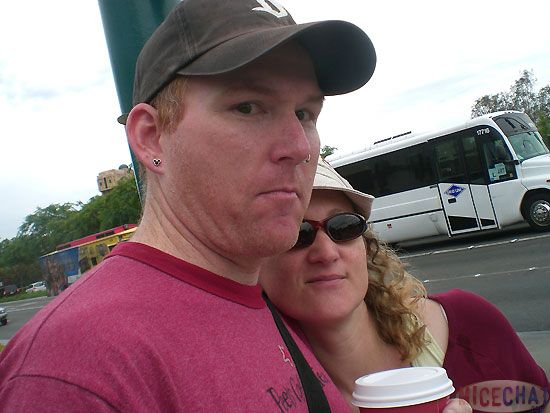 WhiteStrat and Eliote
We talked as we walked to the esplanade about the ominous clouds headed towards the area. Would the meet be rained out like the Walt Disney World meet was?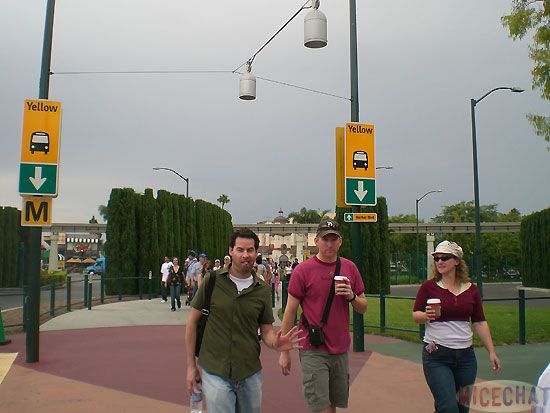 Clouds loomed in the distance
Arriving at the Esplanade we called Savik101 who was already in the park and in line at the Main Street Bakery and we placed our orders with him. WhiteStrat, Eliote, Dusty and I got in the gates and we told them we would see them at the meet then parted ways to go meet Savik.
We caught up with Savik101 at the Main Street Bakery. While Dusty offered to find a table, I asked if we wanted a Fast Pass for anything. Savik101 wanted FP's for Space Mountain so I headed out.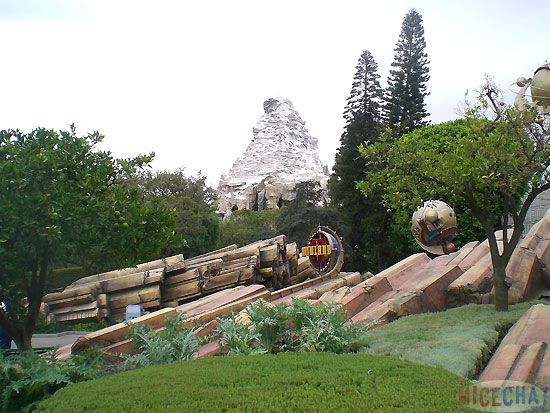 Tomorrowland in the morning
Upon returning to Dusty and Savik we shared a little nosh near Plaza Pavillion and then headed off to the meet.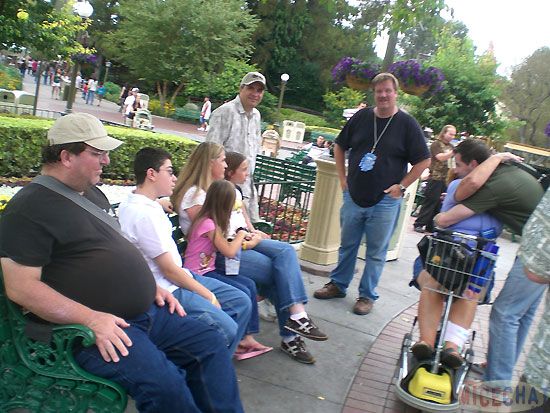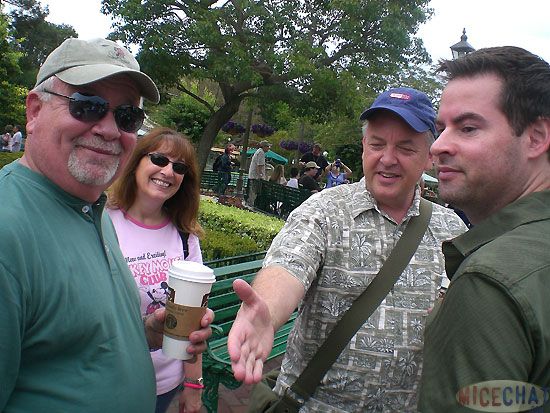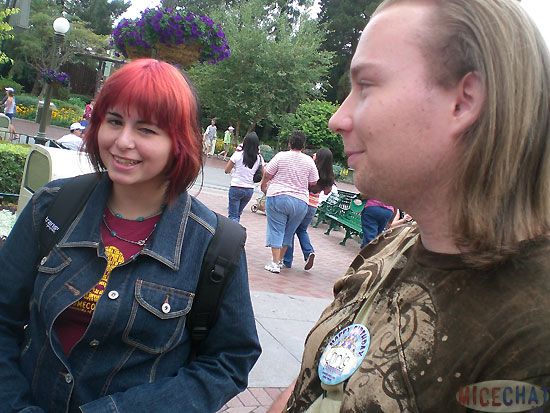 cdkihano (Right) and his friend make their first meet.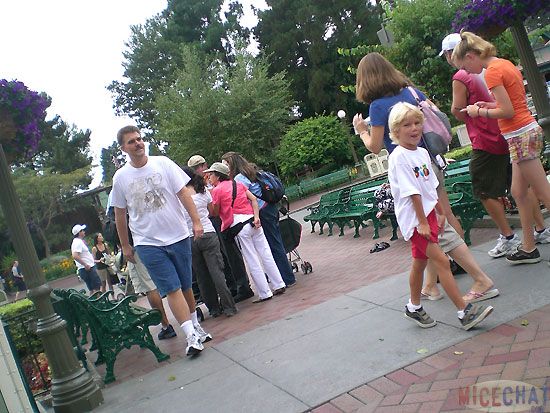 Aashee and his son made it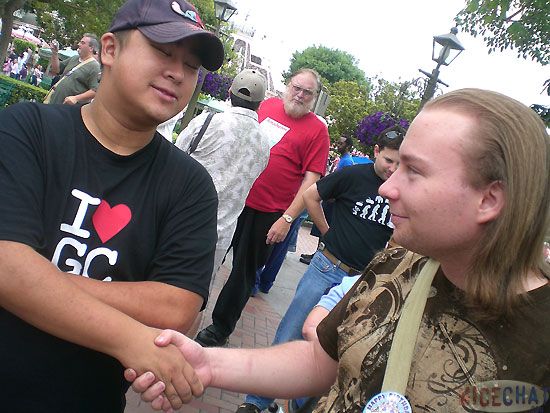 DanTasmic and cdkihano meet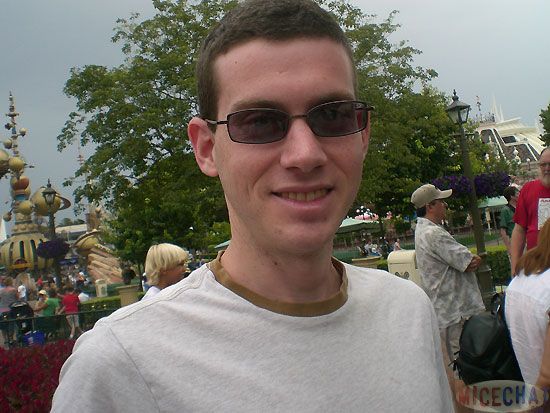 Capt.Phoebus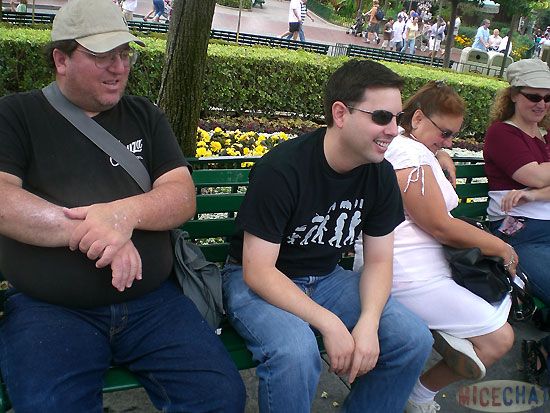 DavidLane, Savik101, Deogee'sMom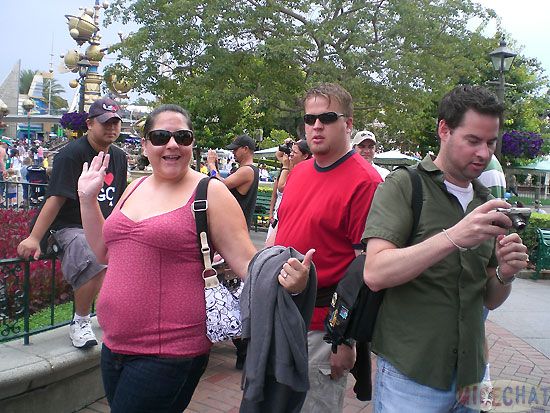 Sunnygirl and Anders came by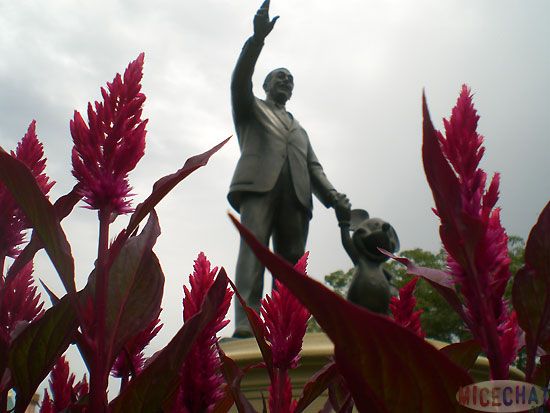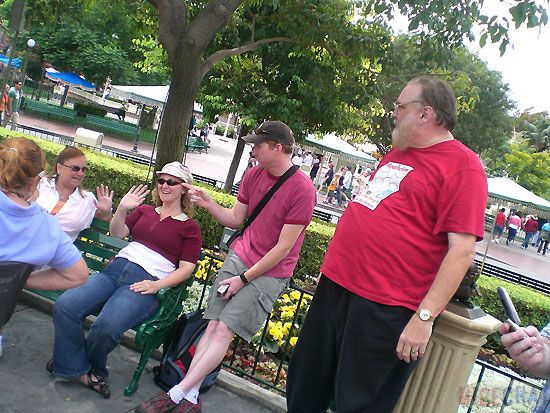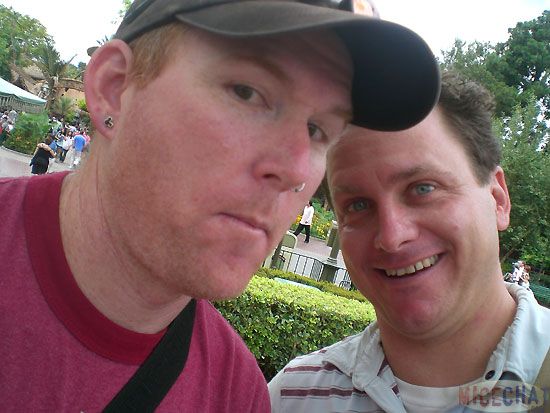 WhiteStrat and Me, Fishbulb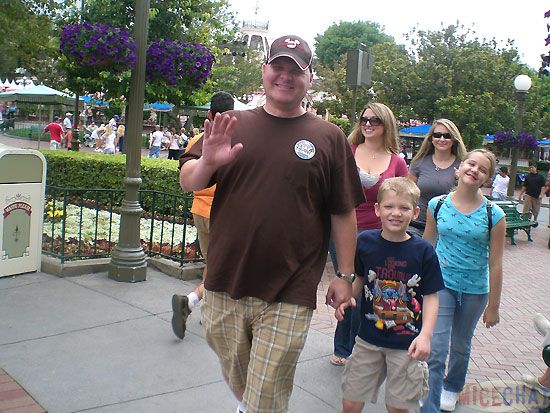 SirClinksalot showed up with the Clinks-o-kids
and MissChristine and sis right behind them
BandofGypsies daughter was quite the shutterbug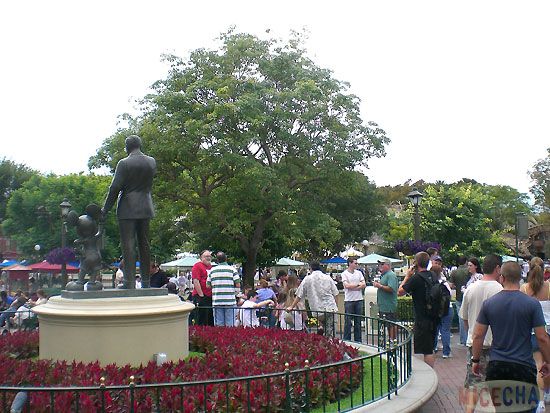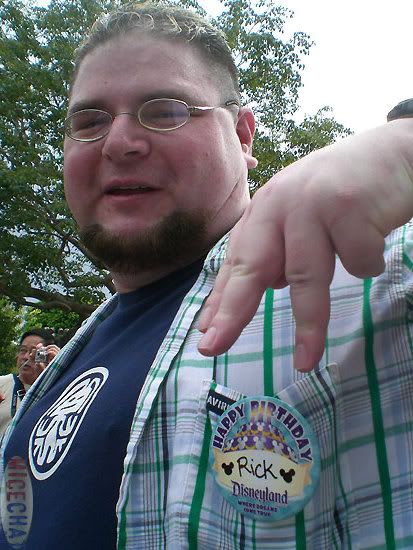 Rick A Mortis came by and we wished him Happy Birthday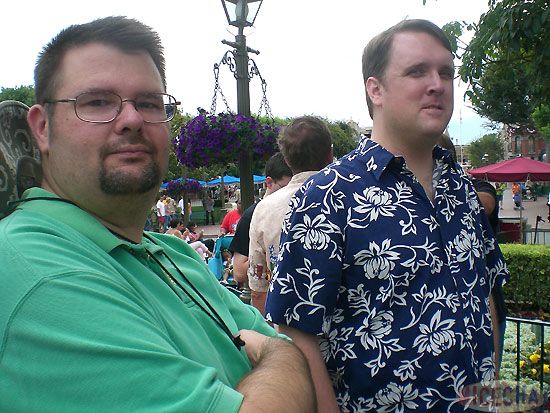 Chris and Trader_Chris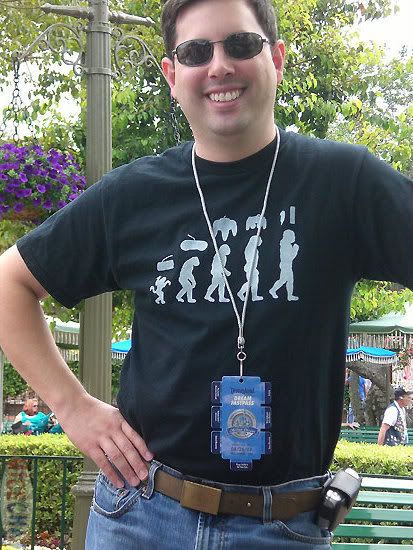 WHAT? How did that happen?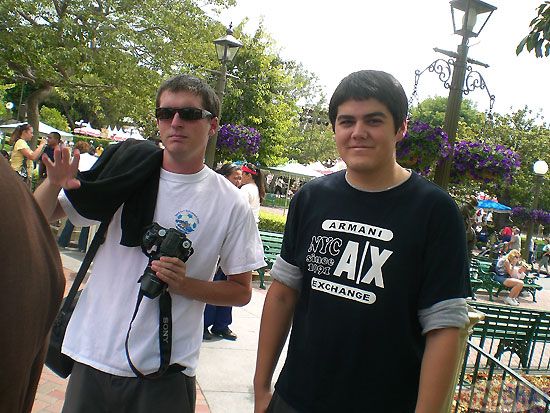 Hollywood1939 and Maseca
The meet was wonderful! SirClinksalot and a few others of us had reservations at 1:00pm at Cafe Orleans so we could not join the rest of the group as they headed off to lunch. We had a bit of time to kill before our resie so we headed off to Fantasyland to ride Pinocchio.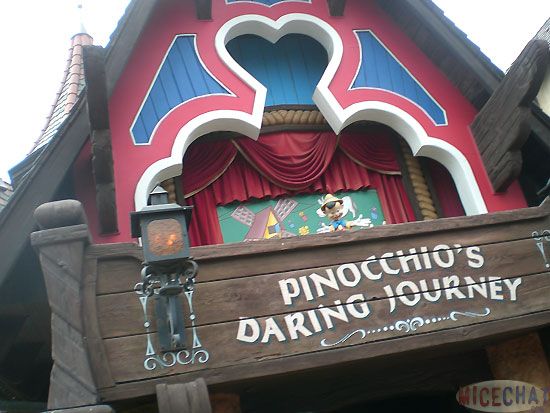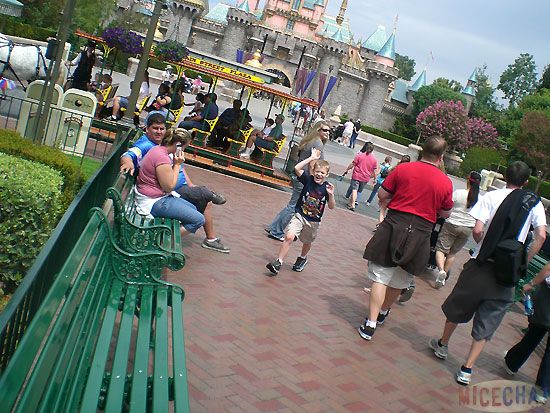 (napamaninsocal made a cameo appearance sitting on the bench in the blue jersy)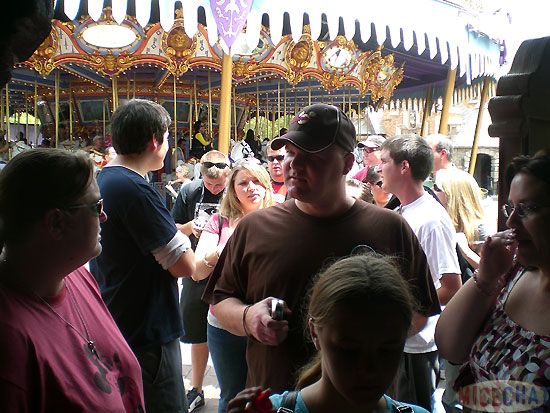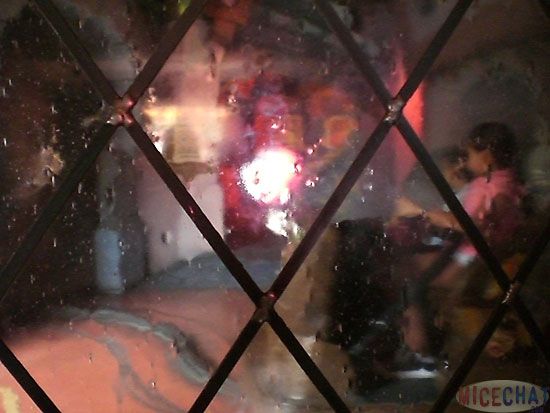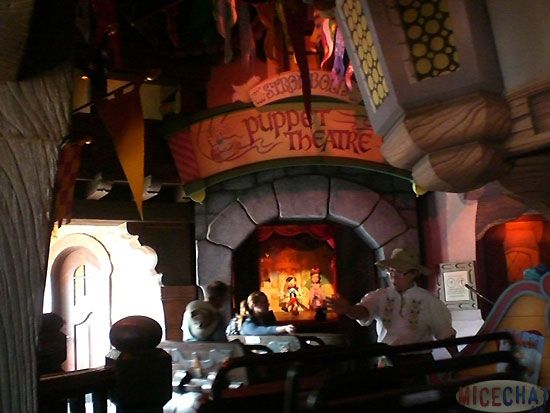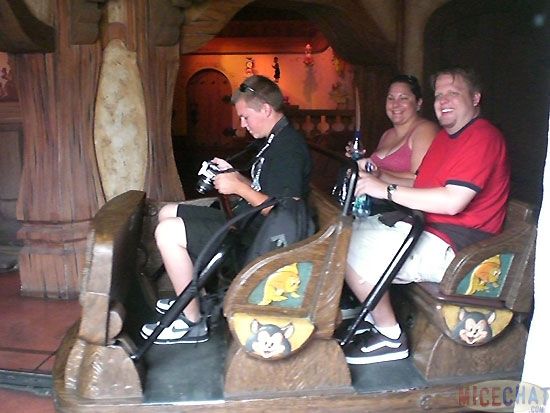 Good times. We said goodbye to the group and made it to New Orleans Square for our lunch at Cafe Orleans.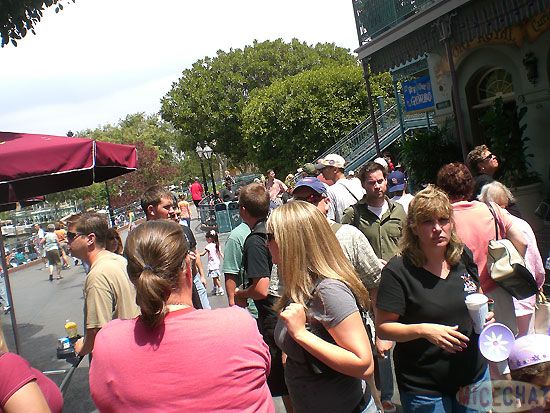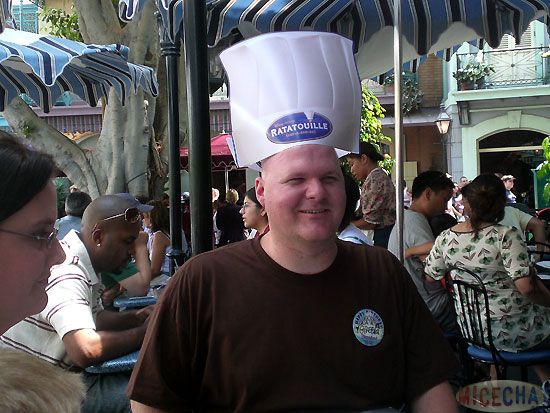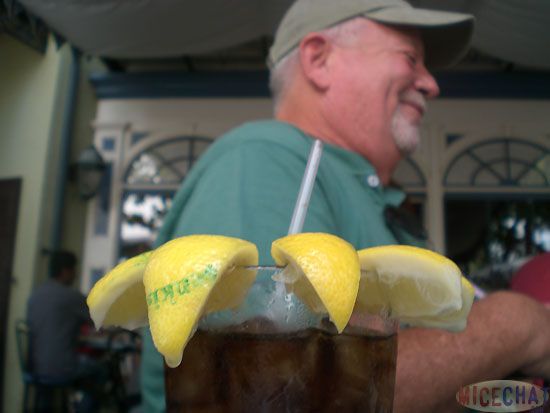 When Mickeymaxx wasn't looking we all gave him our lemons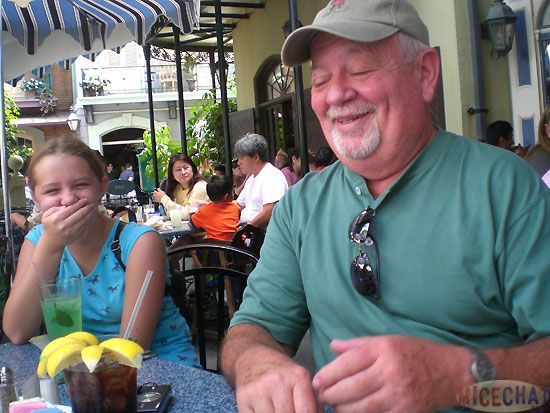 He was so sweet we had to sour him up a bit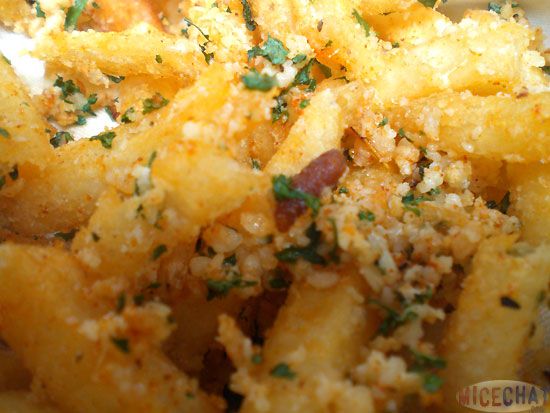 Pomme Frittes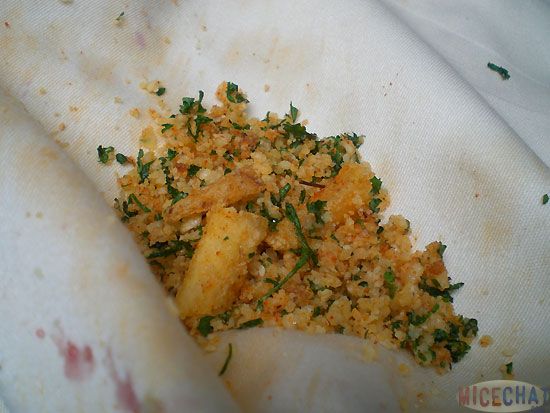 Pomme Fritte essences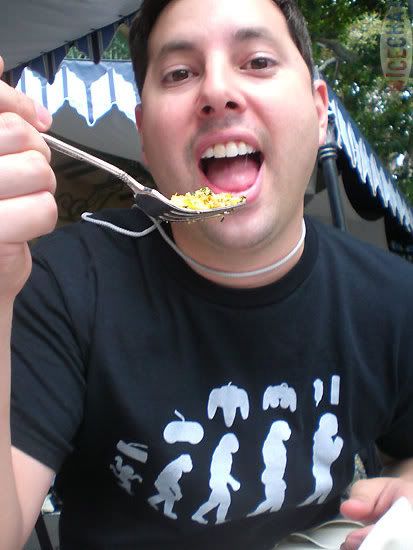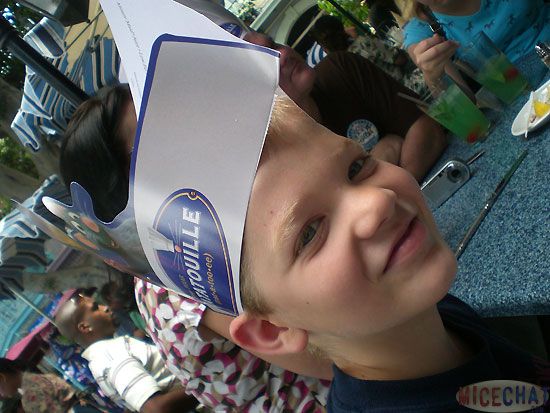 Lunch was very very yummy. I had the Ratatouille and it was wonderful.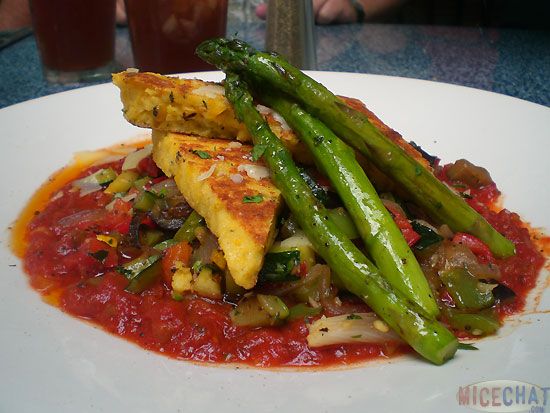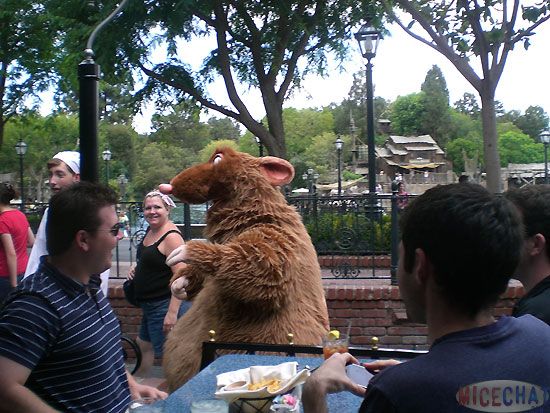 I asked little clink #2 what ride we should go on and He suggested Mansion.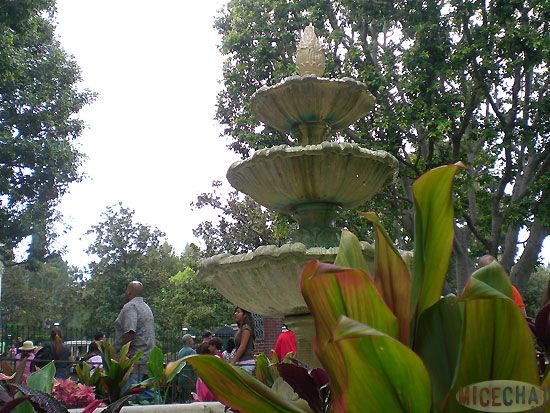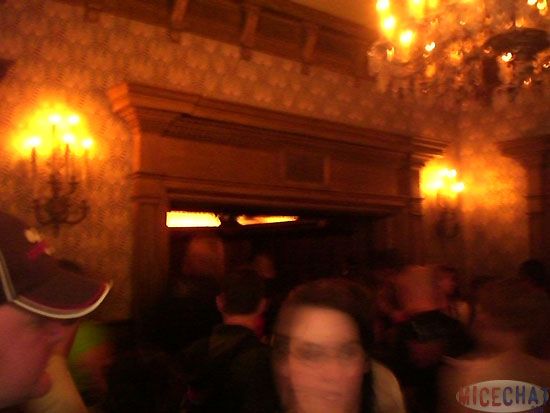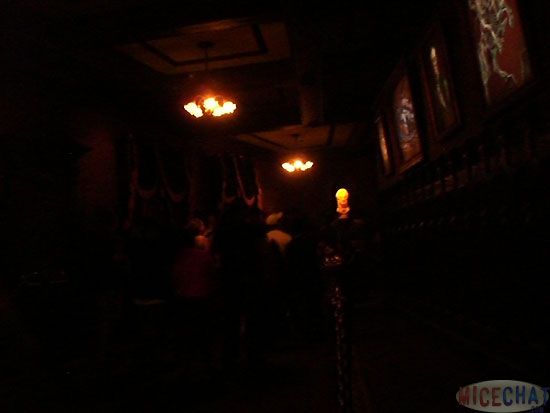 What could possibly follow that amazing ride? Pooh. That's right, Pooh.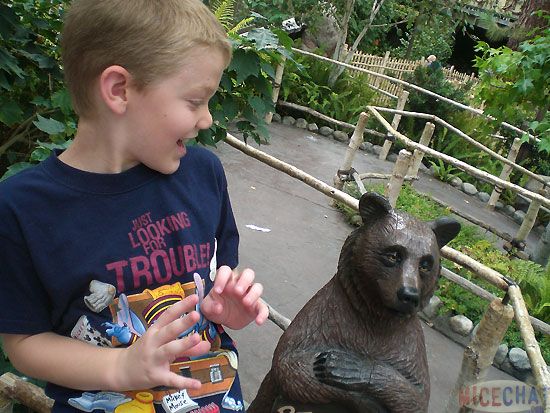 A bear scared Lil Clink#2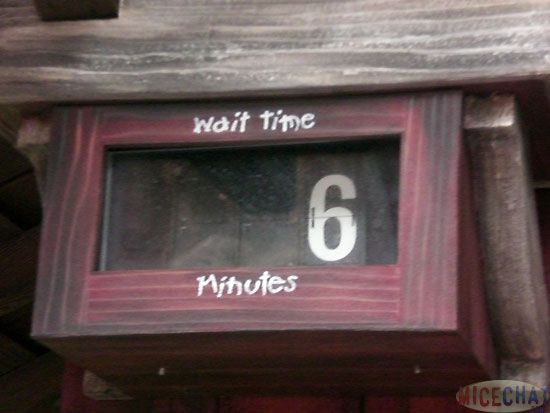 Como?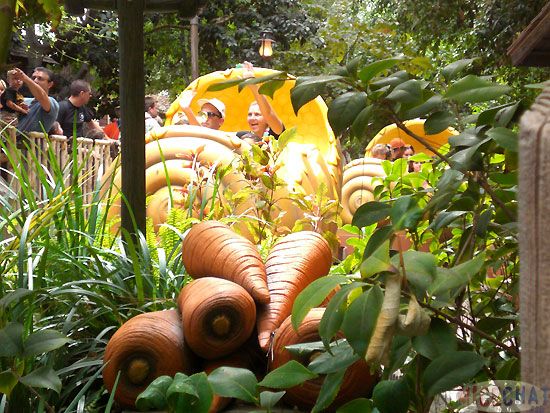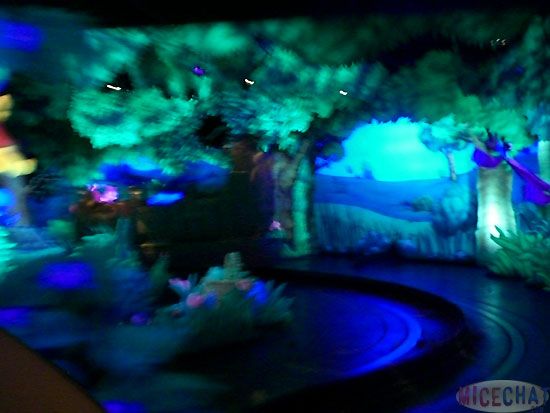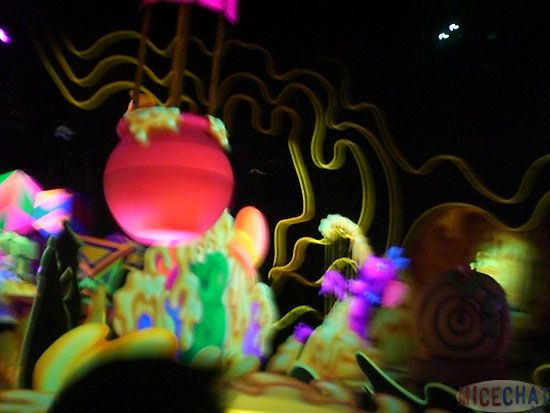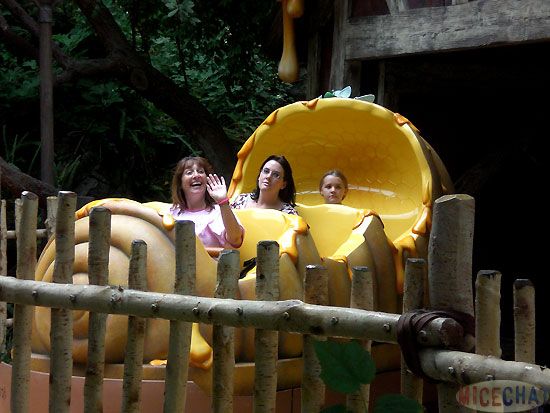 The ladies stuck in Pooh
After that wonderful ride the group all decided that we take advantage of our Space Passes. While traversing the width of the park DisneyDan24 called and said his Mom wanted to say hi to Dusty and I. His Mom is so wonderful, just good people. We told him where we were headed and he said he would meet us.
We grabbed some FP's for Big Thunder and then made it across the Parade route before the awkward Ratatouille Pre-Parade parade got to us.
We all grouped in front of Space and got to say Hi to DisneyDan24 and his Mom.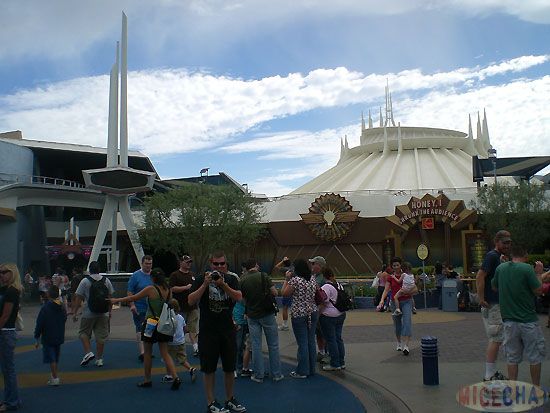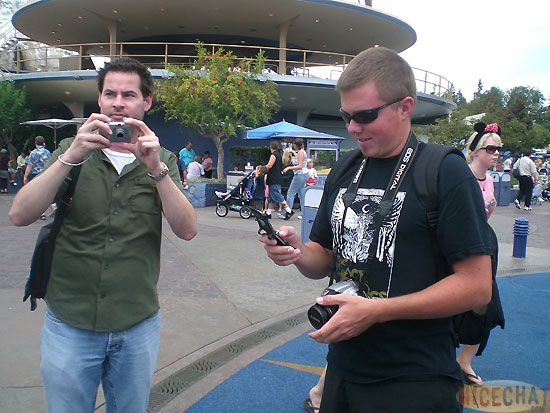 Dusty and DisneyDan24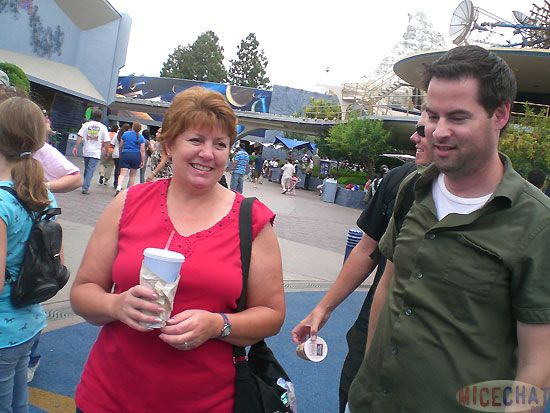 DisneyDan24's Mom and Dusty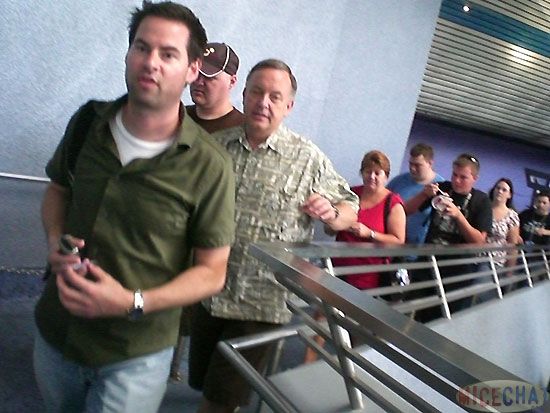 Dusty leads the group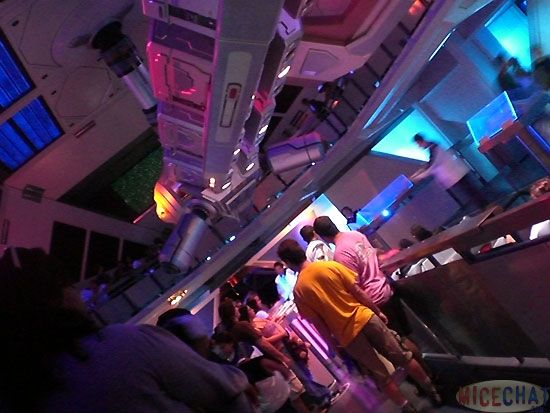 We had some extra FP's for Space so we invited them along for a quick ride. Our group filled a whole train. We have been watching our carbs, so we didn't go to the left.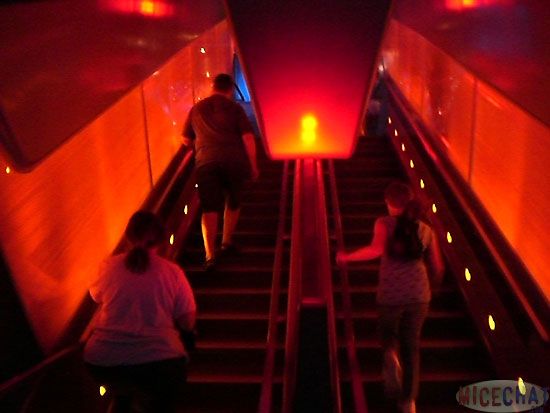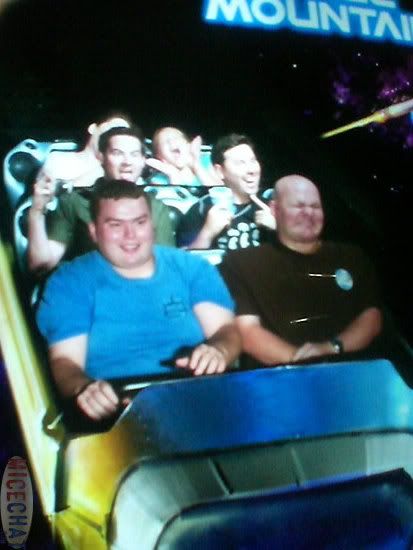 Dusty and I were getting tired and thought about taking off but we still had another adventure ahead of us. Our FP's for Big thunder had matured so we, again, crossed the parade route and made it into Frontierland. As we made our way through the wild west we ran back into Aashee and his son. Since we had extra FP's again we invited them along for the ride.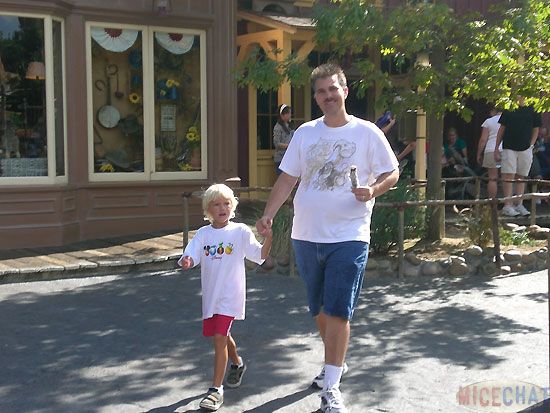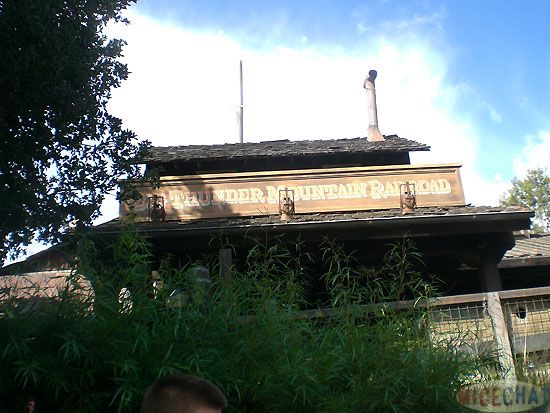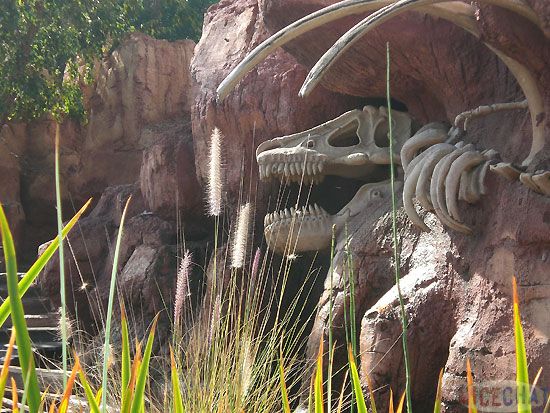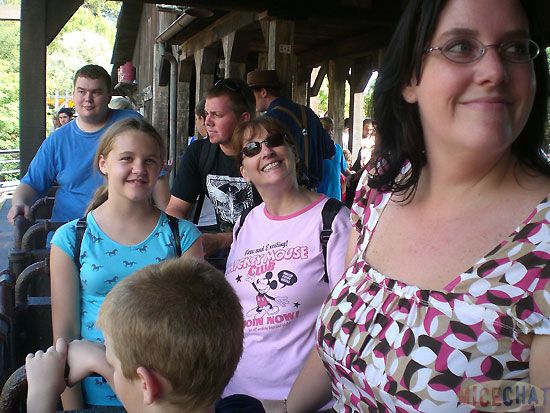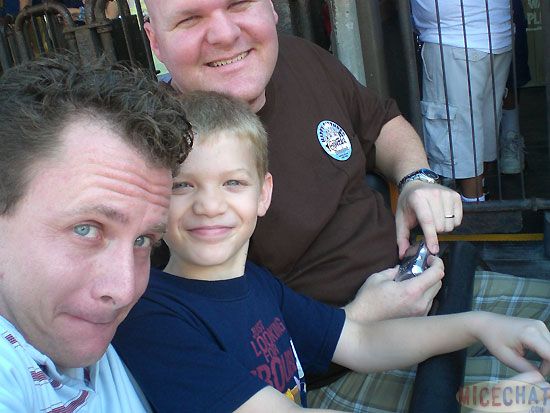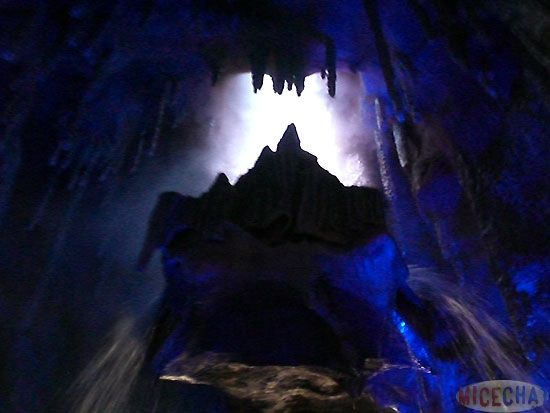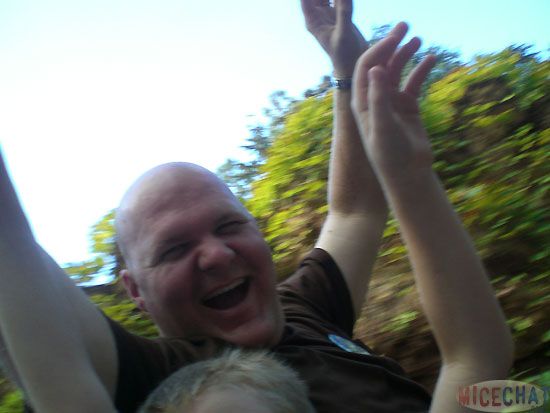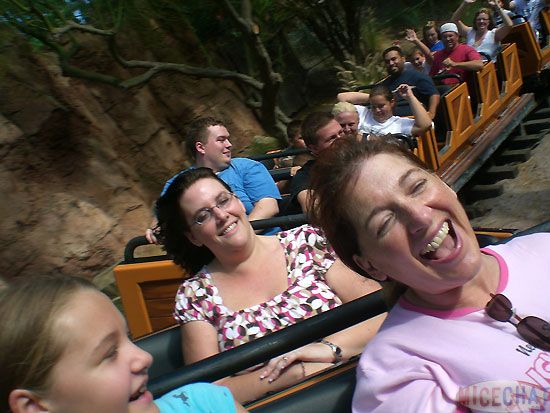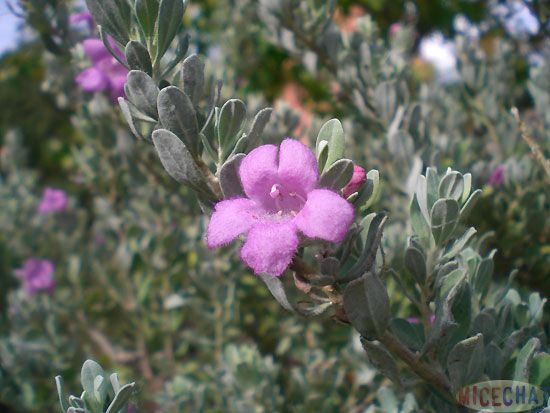 After a rip roarin ride through the wild west Dusty, Savik101 and I called it a day. The rest of the group was headed out to DCA so we walked out with them.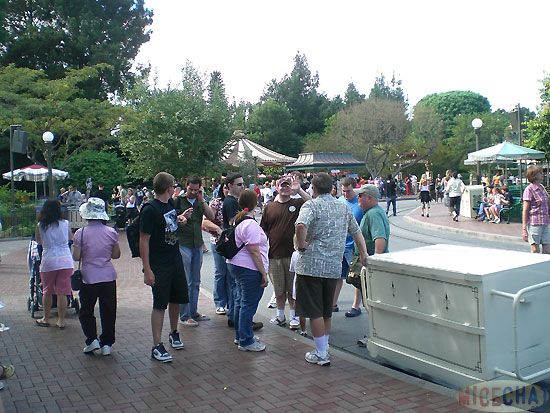 We all stood and said goodbyes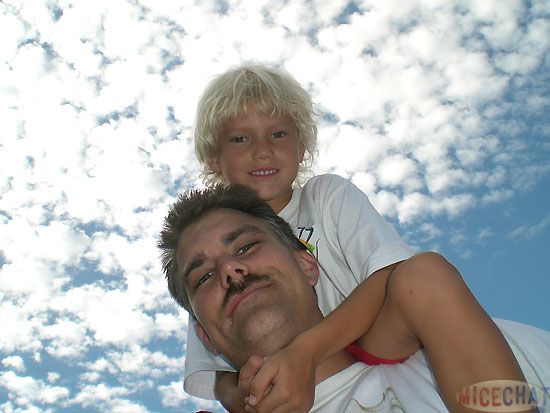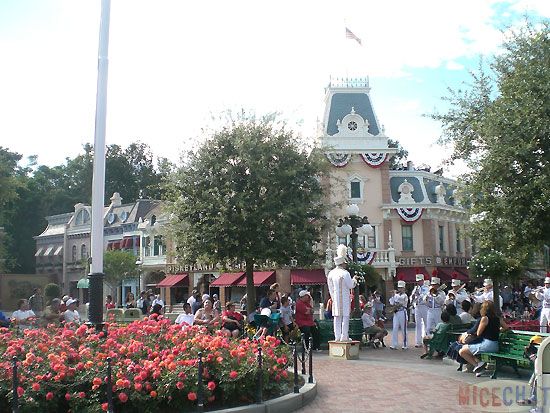 It was a great day at the park. The clouds threatened rain, but never dumped on us. Instead there was a wonderful, cool tropical breeze that kept things from being sweltering. We had lots of wonderful families and great friends to spend time with and the crowds were surprisingly light. Really, what else could a Disneyland lover ask for?
[IMG]http://img.photobucket.com/albums/v647/dustysage/082607/CIMG1601.jpg[/IMG]
BORNEO!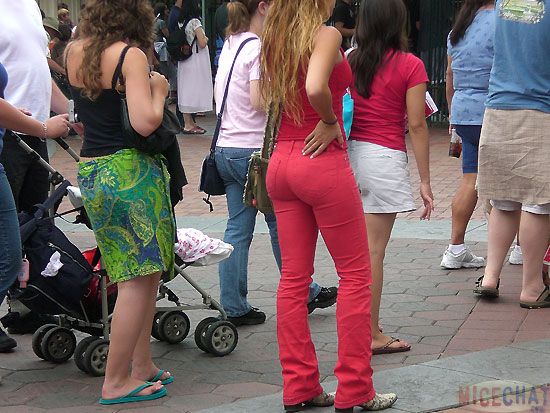 THE END!!!