This is my first ever trip report ! ! !
Me and Traffic have never gotten along very well, so now that I am back in school I decided to spend a little time in the park this afternoon before continuing my journey from Costa Mesa to the San Gabriel Valley. I was already planning to be there today but only to take some pics for another thread. I ended up staying a lot longer than I anticipated because I was having such a great time.
I parked in the Lion King Lot (my favorite parking area)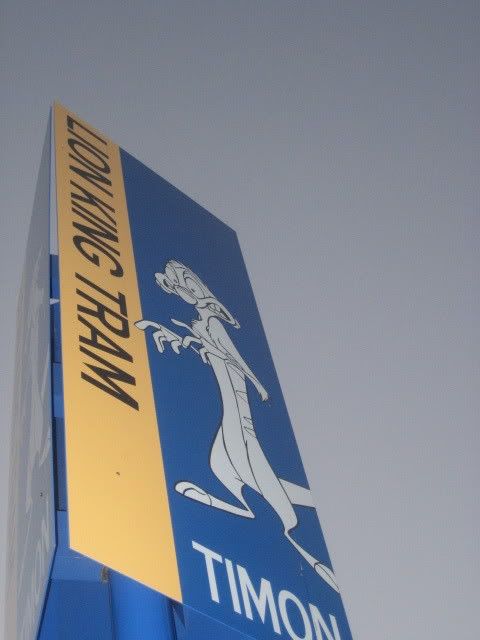 The first part of my afternoon was spent taking the "Grand Circle Tour of the Magic Kingdom":
I ran into BassBone the Main St.Train Station completly by accident. He and his little brother joined me all the way to Tomorrowland.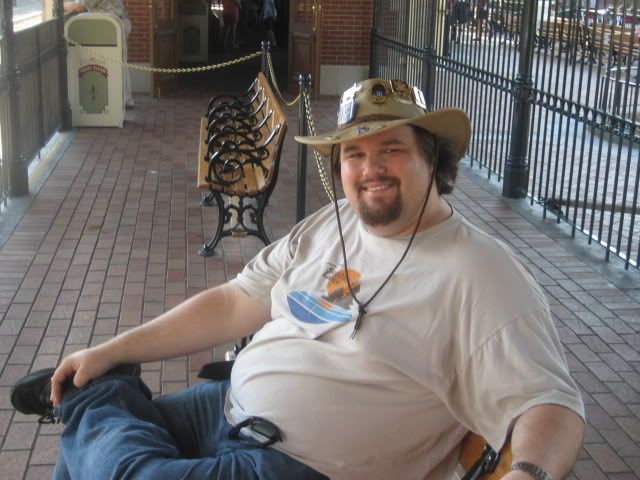 Alllllll Aboard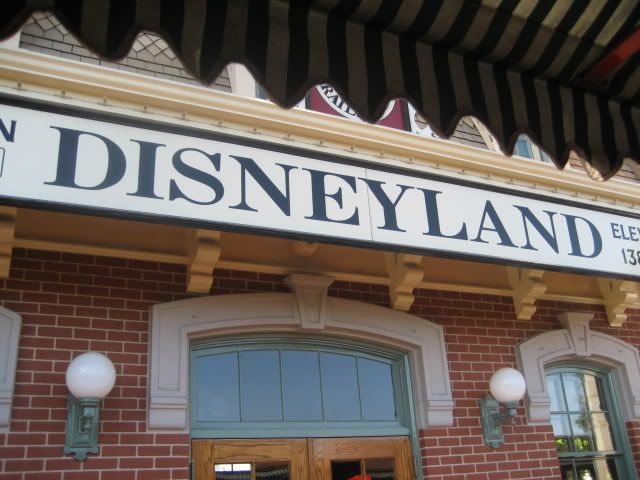 First Stop New Orleans Square
TrojanSkippa says Fight On!!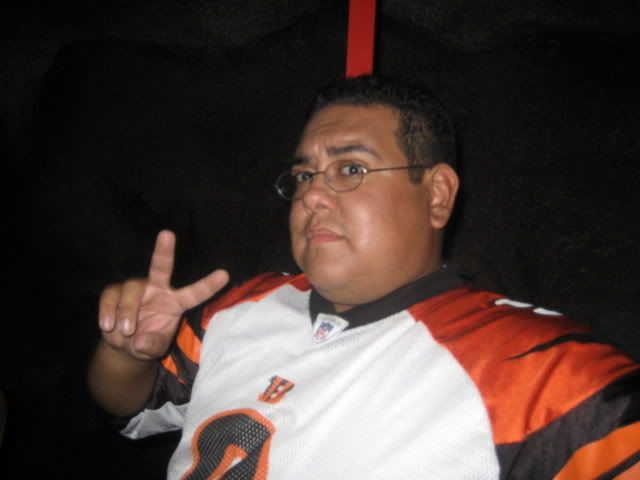 The Rivers of America
Apparently Lead to Toontown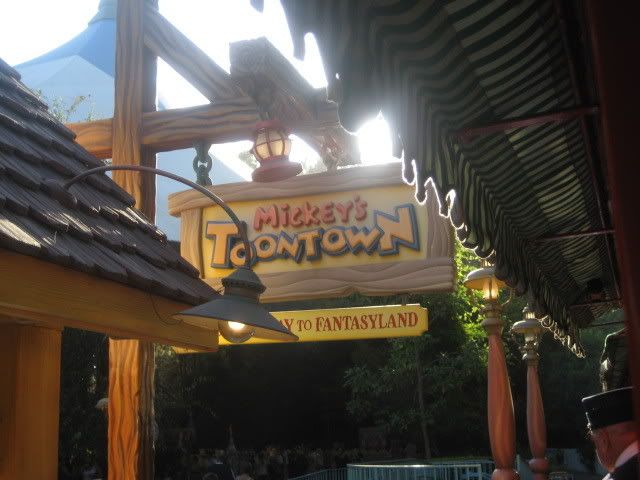 Attendance was very light today, but the Princess Fantasy Fair(e?) was still packed to the gills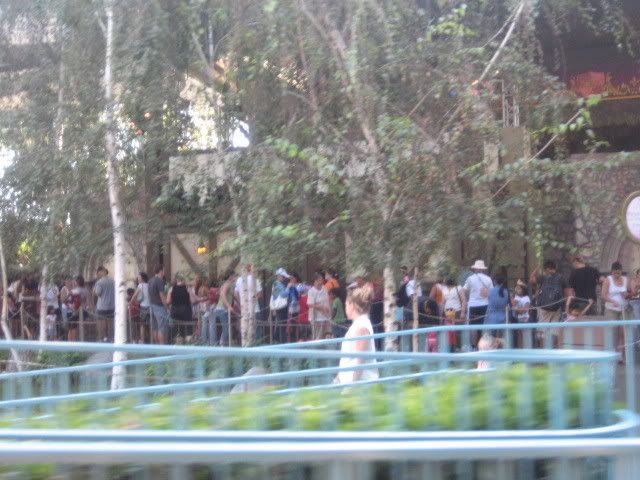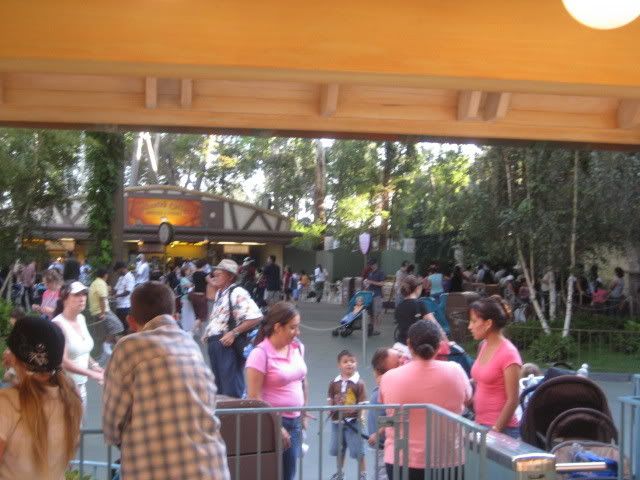 The Train Steams into the underwhelming Tomorrowland Train Station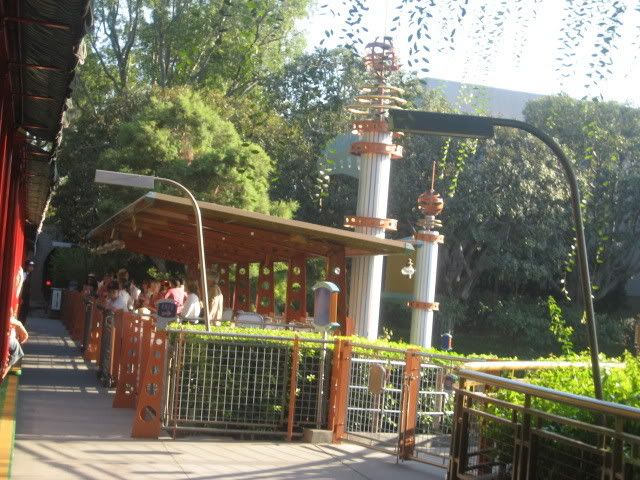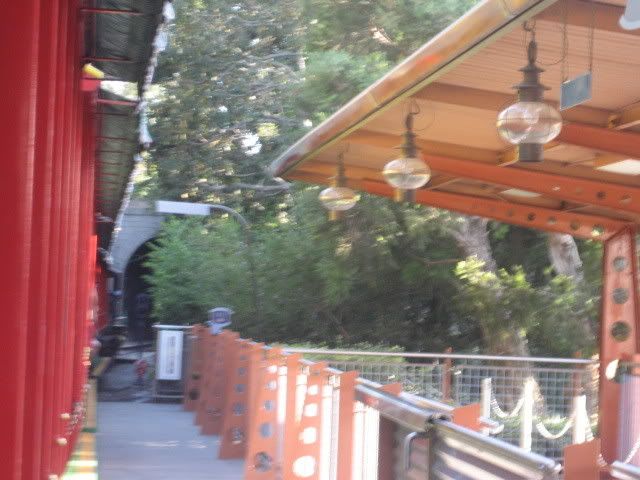 Because of an incident on the train involving a Cast Member, I got a backdoor pass. I didn't ask for anything, it just goes to show the power of adressing a concern to an attraction lead in a calm, friendly manner. I later gave this readmit pass to a group of kids heading towards Space Mt.
Cast Members and guests were preparing for the final Parde of Dreams ....I wasn't about to be anywhere near this.
I thought about using my re-admit for Indy....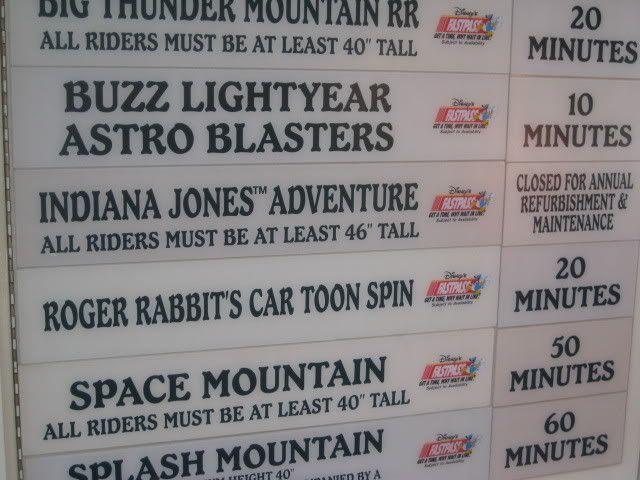 No such luck...
I wasn't aware Pirate's Lair had a wait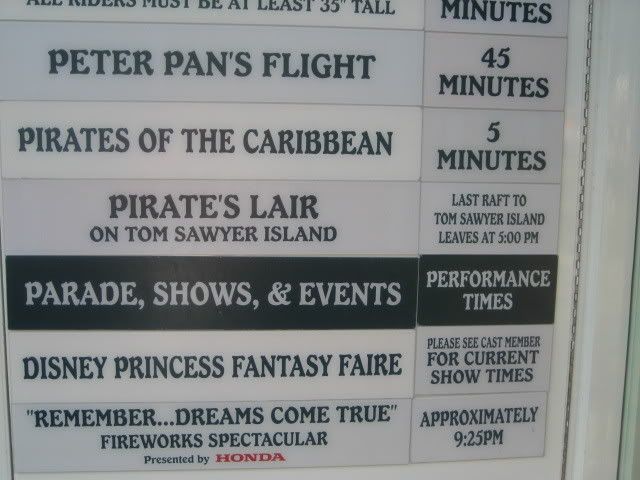 No Luck with Nemo either...
It was only 6:00 at this point and I wasn't about to get on the I-5. So off to Adventureland..home sweet home.
The 50th Plaques apprently have been removed...
But the Bengal BBQ was still there !
I crossed my fingers for different luck with Indy, but alas...closed. Notice the lights are dim, and even though you can't see it here they were flickering. Which means the attraction was running with show effects in place.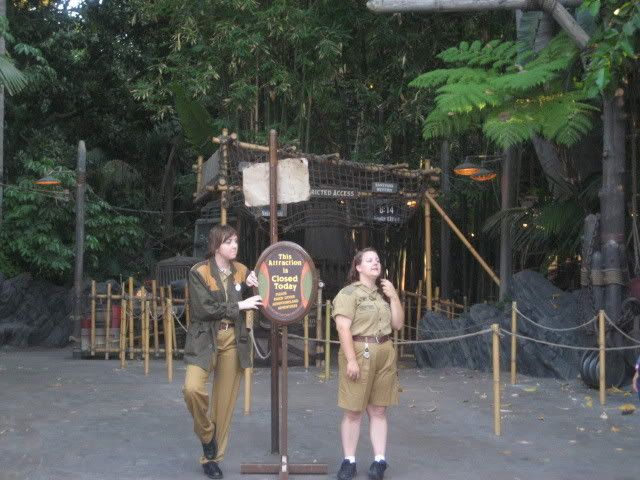 I spoke with an IJA CM friend during a 101 on a trip to the park a couple of weeks ago. She told me that the 101 was due the a major problem with the exit track switch. I have a feeling this may have led to the rather hasty re-hab.
Maybe a bite to eat at the Riverbelle Terrace would lift my spirits...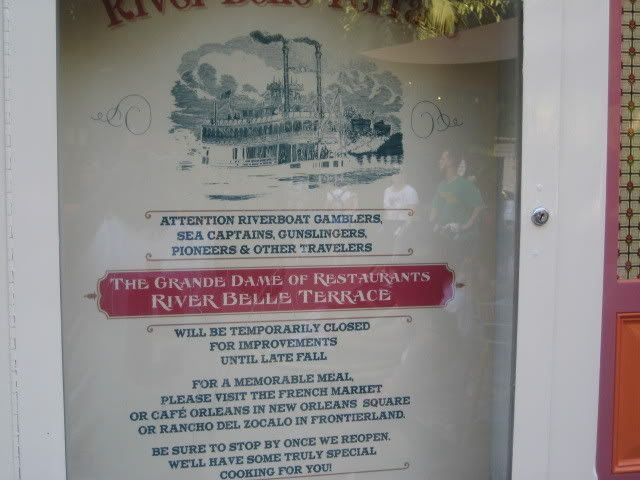 I rather like this picture, even if it is of the ugly construction wall.
Shhhh....the Riverbelle Terrace is Sleeping.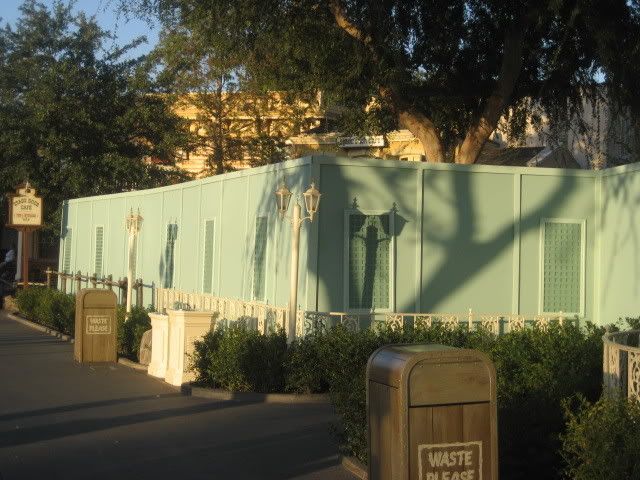 Shhhh...so is the Disney Gallery.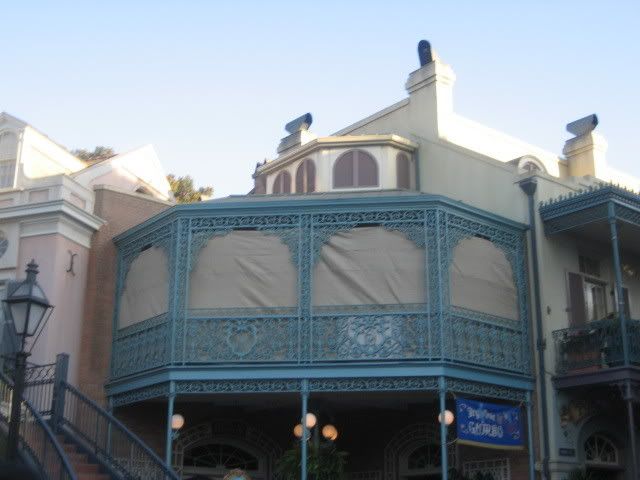 I hadn't been on the Mark Twain in a long time so I decided to take a ride on the newly refurbished classic. She looked absoloutley beautiful.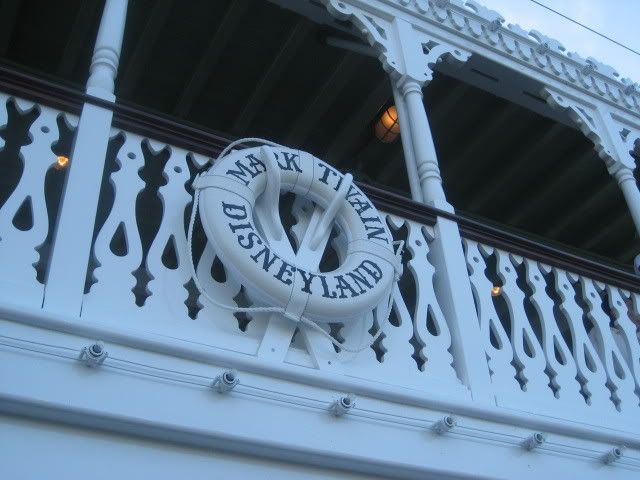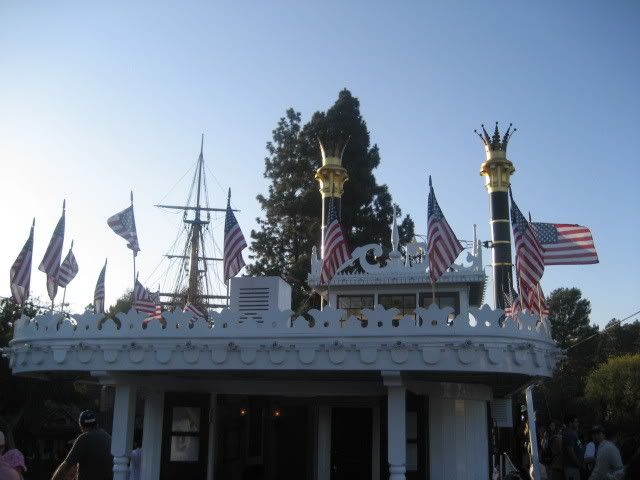 I wish I could have been here to see Louis Armstong play here...
After heading over to Tomorrowland and giving my re-ad to the group of kids at Space, I decided it was time to head home around 7:30pm....but not before
A totally random Maynard sighting on Main Street Parades.
Heading out of the park I notcied this sign posted outside the main gate...take heed if you're heading to the park on this day.
Well that's it, my first Trip Report/Photoupdate....or whatever you want to call it. I enjoyed taking you all on my afternoon journey, I hope you all enjoyed being taken. Hmm...sounds odd, I enjoyed having you with me for the afternoon, I hope you enjoyed being had...much better. And remember...how do you keep a Bruin out of your backyard? Put up goal posts!
-Trojan Skipper