Yea, right.
But on a serious note,
why do the outdoor vending stands in Disney's California Adventure differ from their counterparts in Disneyland?
The newer popcorn and churro stands are bulkier and poorly themed. In addition, automated cash registers are housed in these carts. Also, a kitchenette is attached to many of these obscenities. Were the Imagineers looking for ways to fill up usable space through Outdoor Ventures, DCA's Outdoor Vending Department?
As an Outdoor Vendor in the late Nineties (Before DCA), I'm biased towards the more traditional carts because of how naturally they blend in to their appropriate Lands. Let's not forget those little popcorn robots, er, helpers, who make it their life's worth to turn out that fresh salty treat. Furthermore, the newer stands look like they were plucked out of, forgive my use of profanity, Magic Mountain and Knott's Berry Farm.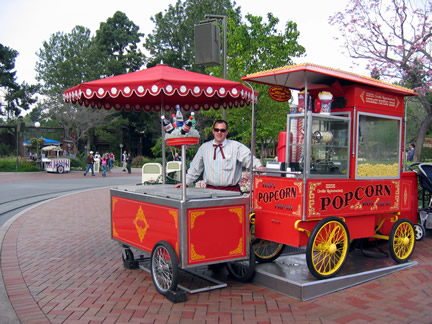 Popcorn cart in the Hub, also known as
Popcorn Four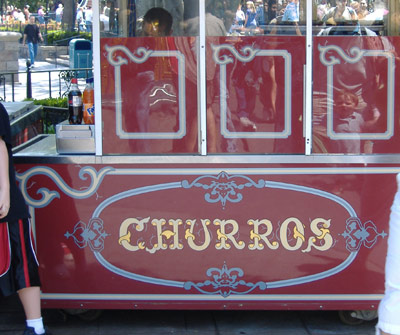 Churro cart in New Orleans Square, also known as
Churro Six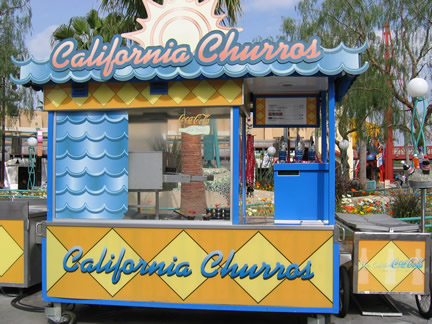 Churro cart in Sunshine Plaza, also known as
Monstrosity One


Oh, for your patience in reading this tired thread,
here's your churro...