Woke up at 4am and walked to the Start line. I read it was already 78 degrees at 6am.
Red Flag warning was in effect.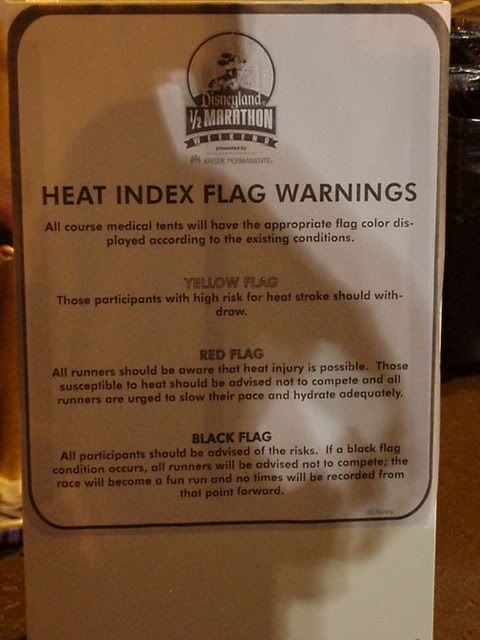 Lots of time to kill before the race. Must have visited the port-a-pottie 5 times.
We saw the funniest thing when one guy tried to stretch on a plactic fence and got all caught in it. If that was you, thanks for the laugh at 5am.
6am: fireworks and race starts(sorry, no pics of fireworks)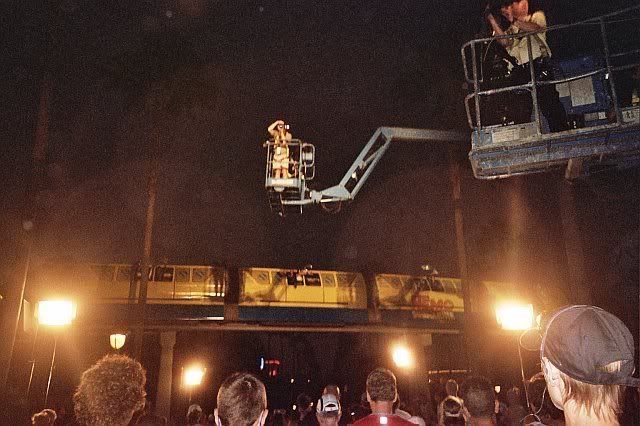 Mr Ed!
And for anyone who was there, you had to love the Mayor's cheesy joke.
Reminded me of Shooter McGavin in Happy Gilmore giving the David Hasselhof joke. Courtesy laughter and all.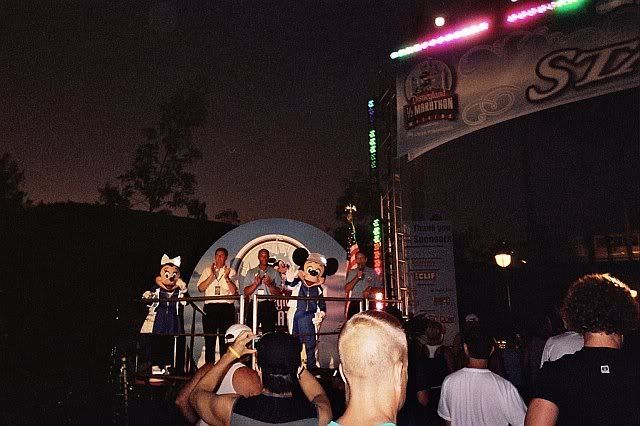 Mile 1 by Candy Cane Inn
Just before entering DCA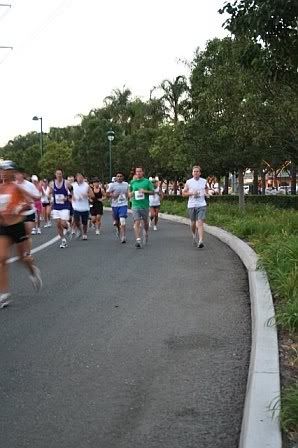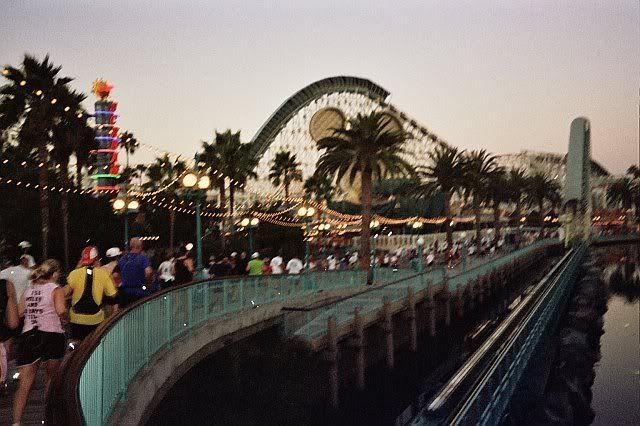 All the workers did a great job. They even had a guy warning about the incline here. He got lightheartedly heckeld by the runners.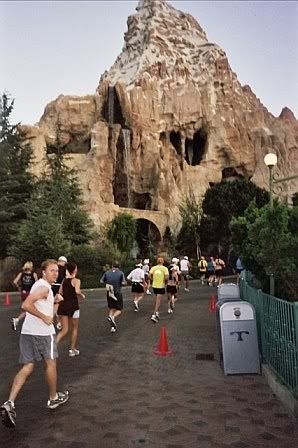 Slapped sweaty high fives to every character I could
More to come...........