I found this today while looking for something else... Pretty huh?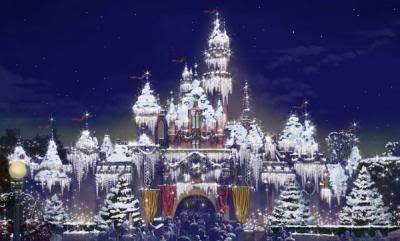 Opens:16 November 2007Closes:06 January 2008
This show, an addition to the holiday decor and festivities at Disneyland, will feature
80,000 LED's on Sleeping Beauty Castle
(35,000 embedded into Fiberglas snow and 45,000 in icicles, with an additional 480 custom LED strobes, all under 952 channels of control).
Three times a night, a lush holiday musical soundtrack will accompany a snowfall as the castle shimmers and sparkles with "wintertime enchantment"
. Additional lighting for the castle includes an assortment of ColorKinetic's ColorBlast and ColorCast units, Martin MAC EX-250's and EX-600's, as well as Vari*Lite VL3000's.