So...I've been looking forward to this day for at least 3 months. I've been to the DLR several times with my kids over the Summer, but we would generally get there in the early morning, fast pass ourselves into oblivion, and then watch as the crowds would pour in throughout the day in the 90 or 100 degree heat. Obviously July and August are NOT my favorite months at the DLR. :yuck:
But today, the kids are back in school, and I have Fridays off again this year.
So...what to do? Hmmmm....
I pulled into DTD around 10:15 AM and headed off for Disneyland. No real lines at the bag check. No line at all at the gates, and soon I was inside and ready to take some shots.
It seems the Mad Hatter is frequenting the front gate area lately with the band, and as I arrived, he seemed intent on getting a certain group of guys to strut their stuff: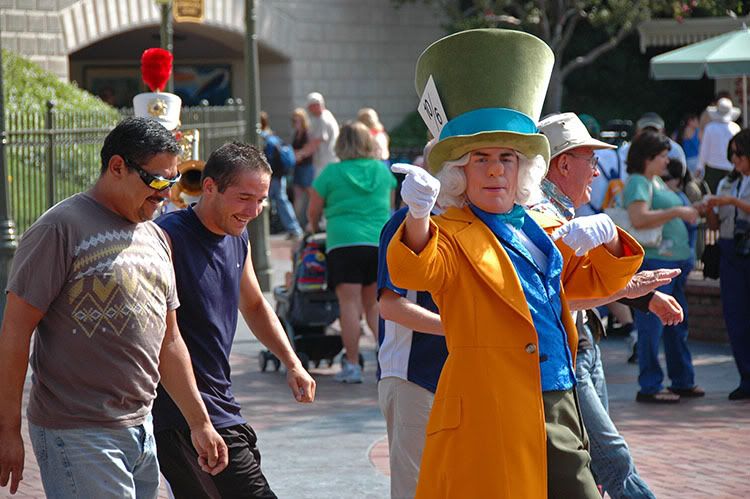 ...which turned out to be more of a daunting task than he had anticipated...
But after a while, they actually began to catch on...
As I came through the tunnel, Cruella was greeting guests in front of City Hall...
..as "Minnie" ditched her mom and headed down Main Street on her own...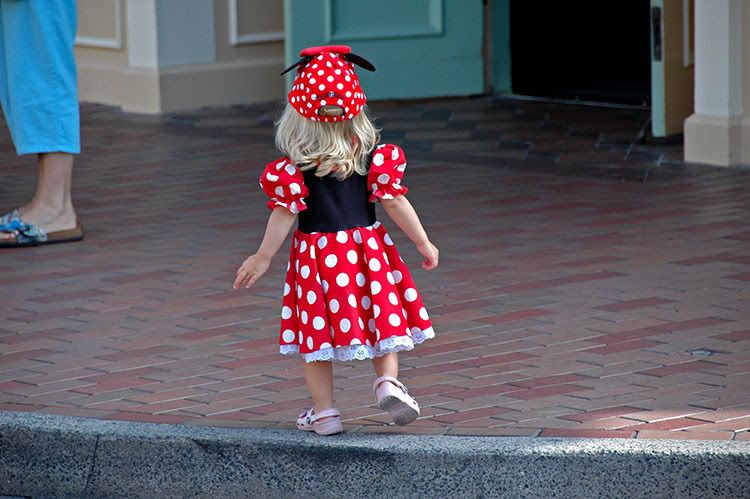 Yes...it was good to be back in Disneyland with the temperature in the 70's and the crowds....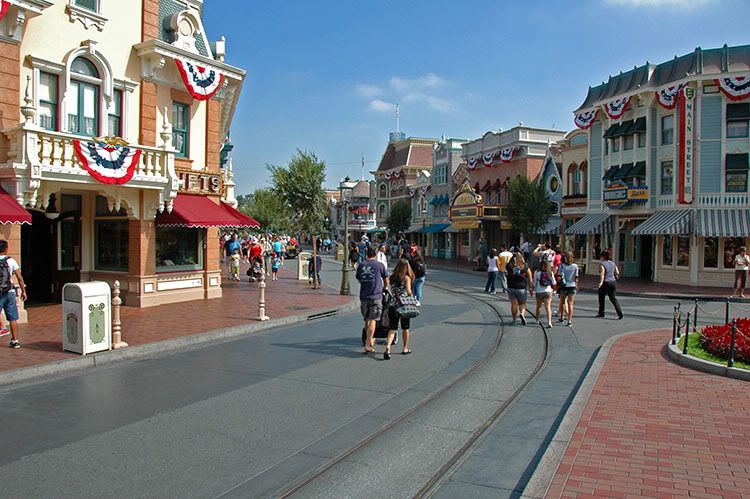 ...no esta aqui!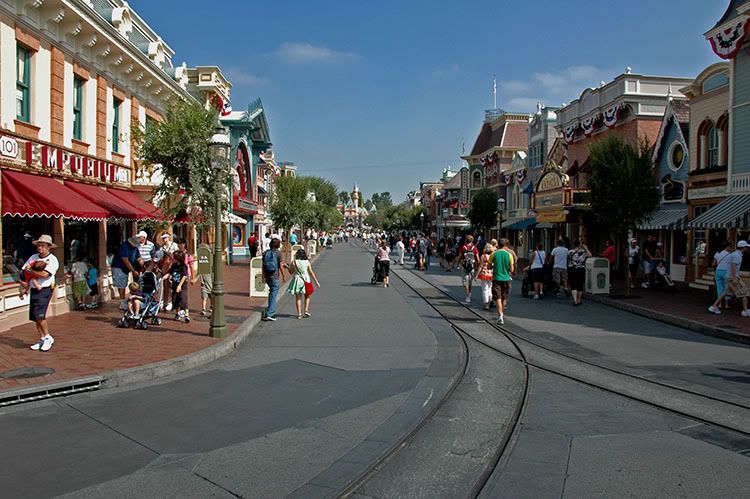 One of the bummers of the off season, of course, is the refurbing that is taking place throughout the park:
While painting during operating hours doesn't seem to be the BEST idea...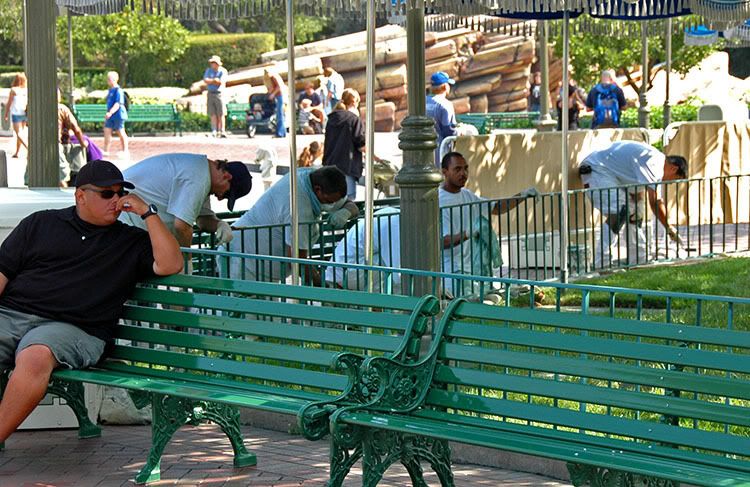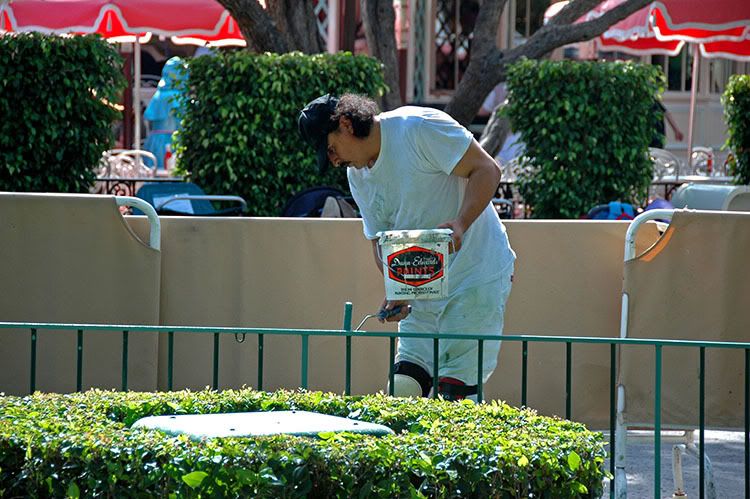 ...I think it's important to remember that at least the painting is getting done. Although I have to admit that the "Dunn Edwards" bucket kind of shoots the theming all to heck.
And the refurbing continues unabatted. The Bengal Barbeque is closed...
...as is the River Belle...
On the plus side, the wait times are down a bit. This was at 10:35 for Indy...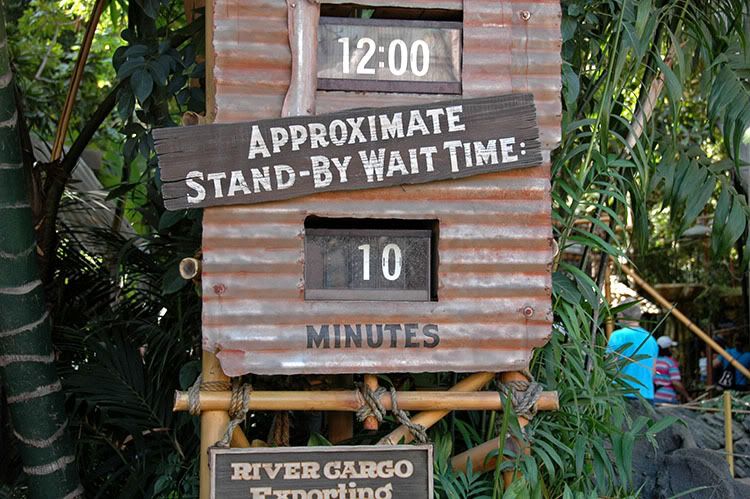 And the Tours are, shall we say, a bit more intimate. Today's tour has a grand total of three:
10:45 in New Orleans Square and....where is everyone?
(More to come...)