Well, after a long week at IVC, I decided to head for another Saturday in the park. I arrived at around 11:30 A.M...
...with most of the lines diminished.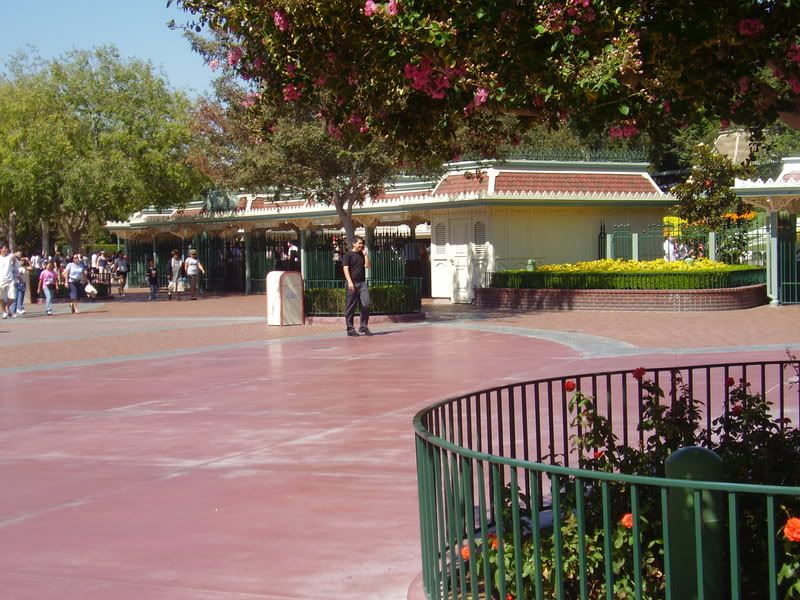 Now notice this: it's only the middle of September, and they already have signs up for Halloween. What a world.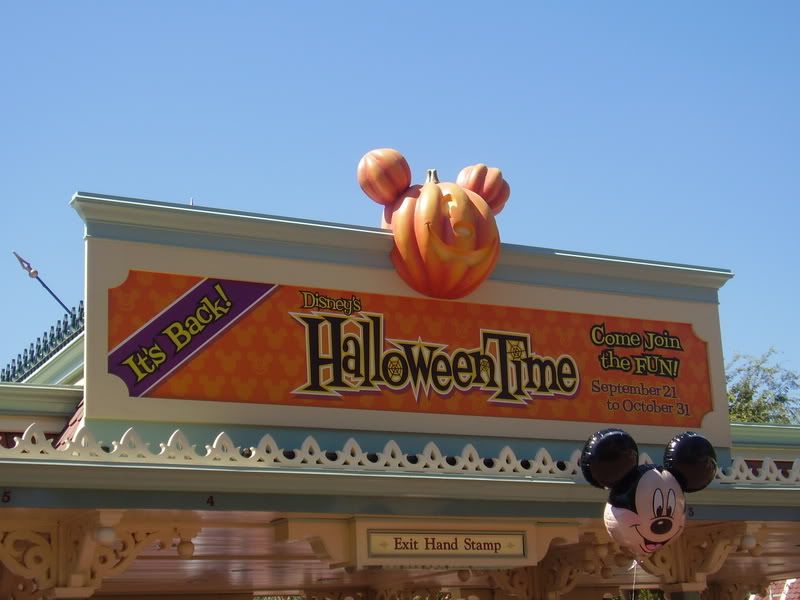 Ah, Main Street...a little more crowded than expected.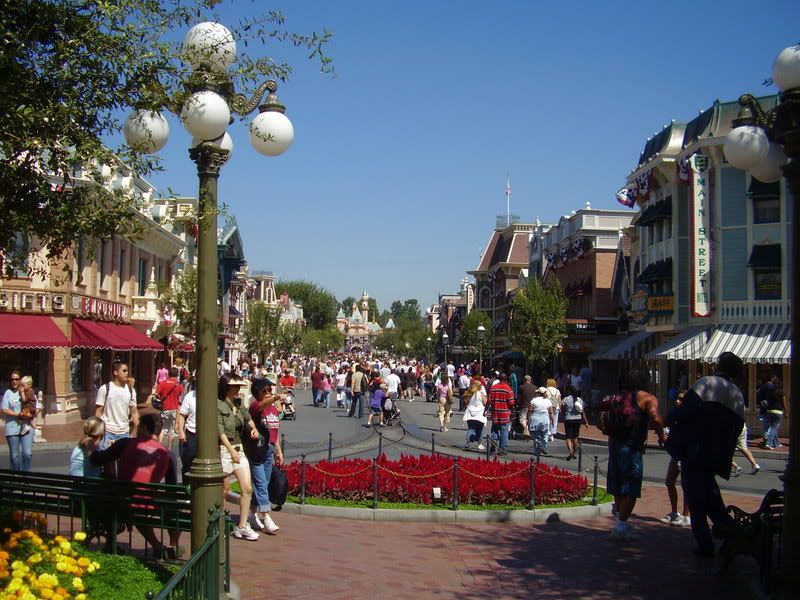 While walking down, the good ol' pianist was playing the piano. I was going to request him to play the Rolling Stones' "Waiting on A Friend," but decided not to. Just Kidding!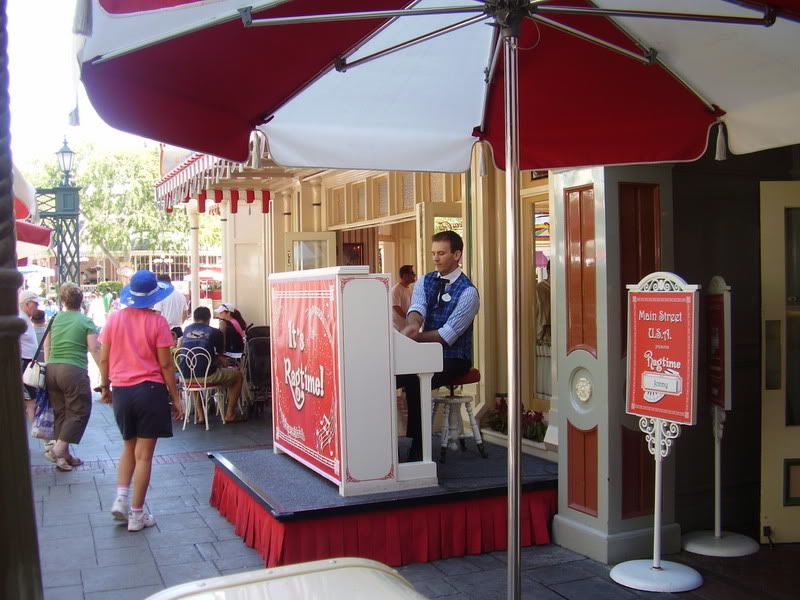 Since I was already there, I decided to go look at the waiting times.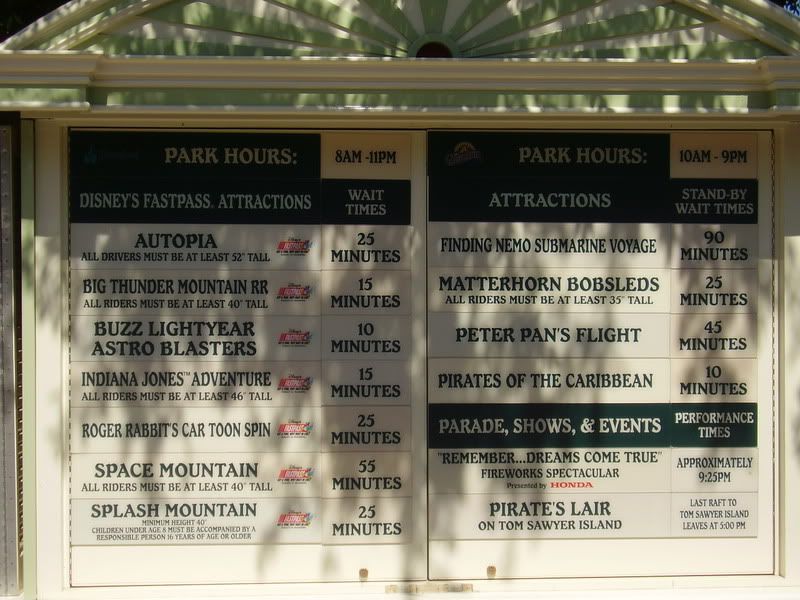 So I decided to head down Frontierland.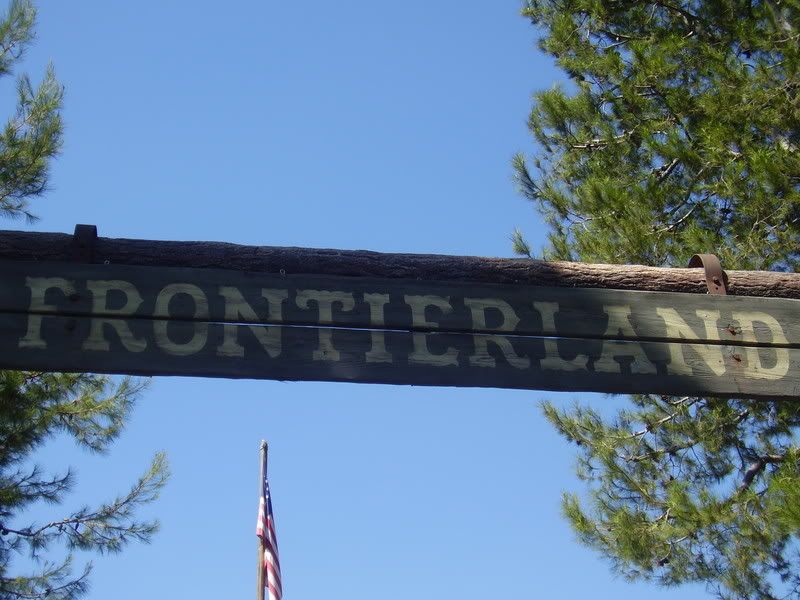 While walking down, I noticed that one of the "Fantasmic!" lighting rigs was under rehab.
Meanwhile, walking towards Critter Country, I noticed there was some work going on in Tom Sawyer Island.
Meanwhile, it turns out the Haunted Mansion was undergoing it's annual preperations for the Nightmare Before Christmas Holiday.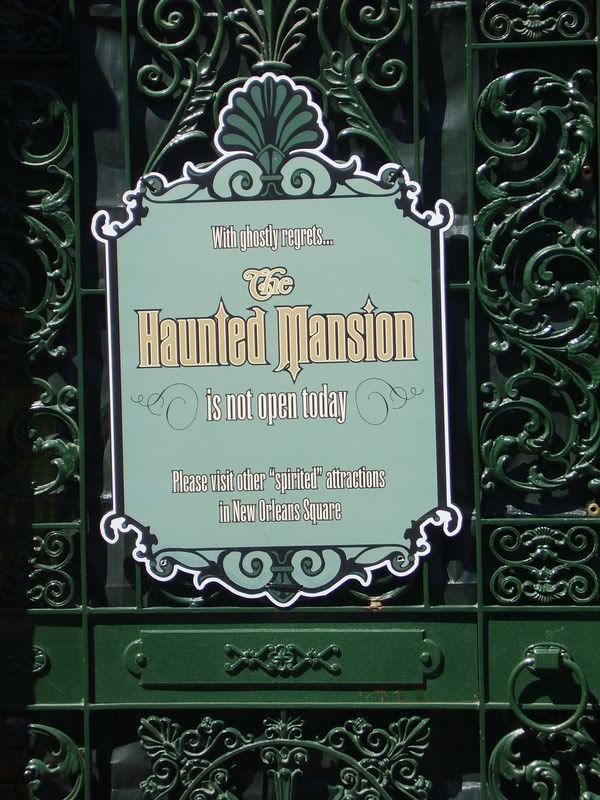 With a rumble in my tummy, I decided to try the Hungry Bear Restaraunt.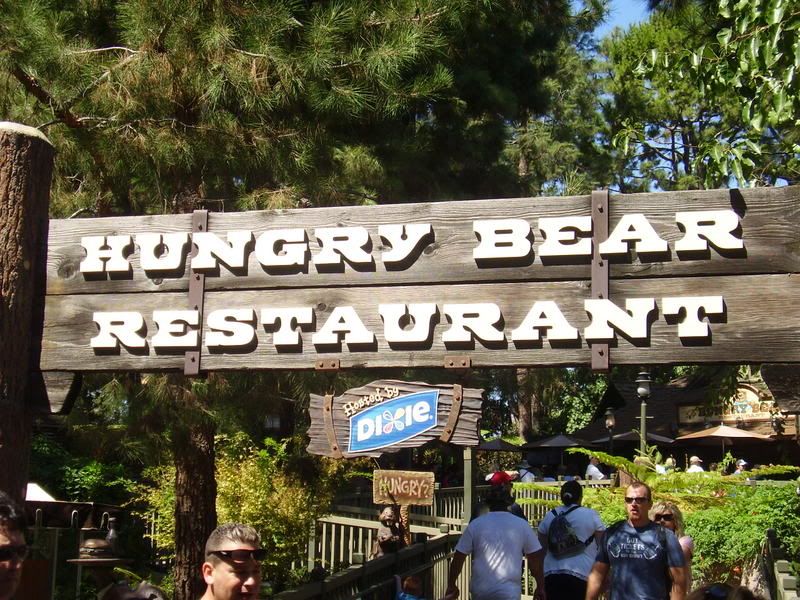 After waiting for what felt like an eternity, I finally got my meal: meat and potatoes!
What would happend if I ate this for 30 days straight? Let's find out, I'm ready...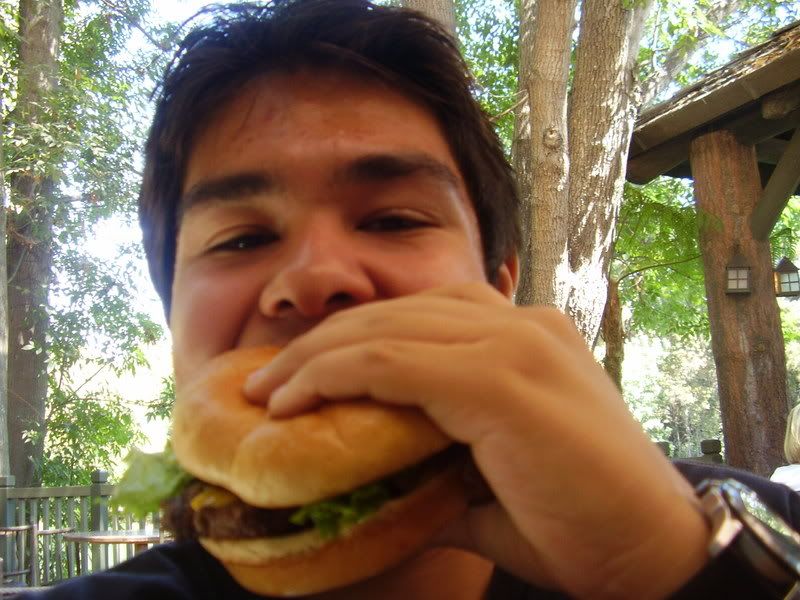 SUPER SIZE ME.
After a tasty burger, I bid farewell to that place.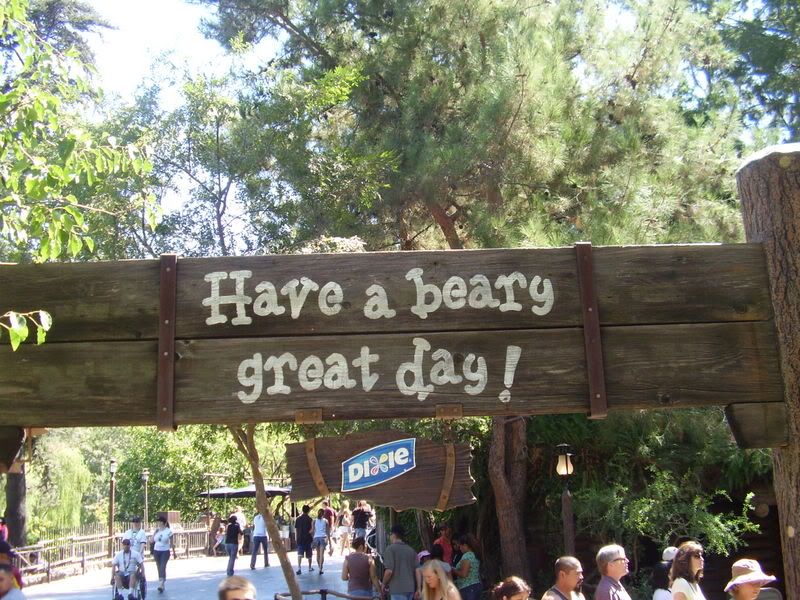 I decided to head back to Adventureland and get a fastpass for Indiana Jones.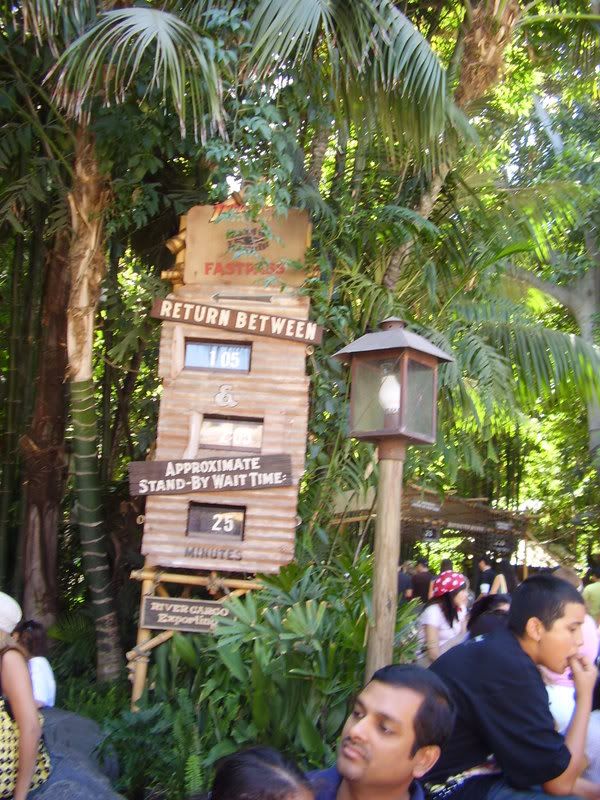 Though going back through, though, they really need to widen the walk area. it feels compacted.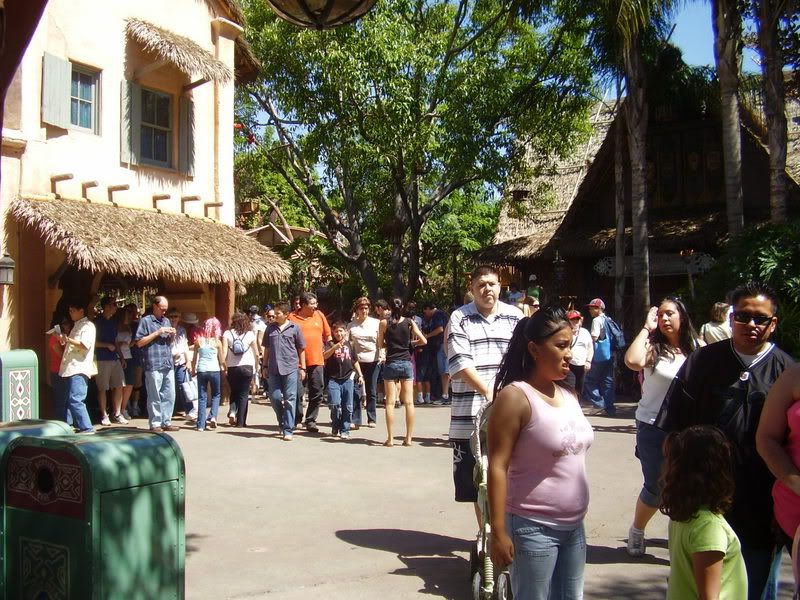 Going back on Main Street, I noticed Mary Poppins was out greeting guests and taking photos. I then came up and took mine.
To be continued...