Sorry for the delay. This is actually my first picture posting! Finally got back down to Costco to pick up my photo CD, I'm not using the digital camera at the moment since I actually prefer film. My sister bought me a funky Lomography Fisheye camera last Mother's Day, so finally got to work with it on my most recent trip to DLR. The instructions for this camera include the helpful hint, "the viewfinder is useless" so I'm using the trial-and-error method to get to grips with this funky and fun camera. Even more helpful, the counter does not work! Using 400ASA FujiFilm.
A few more to come later, not sure how many I took on the second roll due to the aforementioned broken counter :-)
As everyone knows, it was hotter than blazes all weekend, and we Zonies were suffering from the 'not so dry' heat.
Not a cloud in the sky here, unfortunately there was no relief!
Catching some rides up and down Main Street: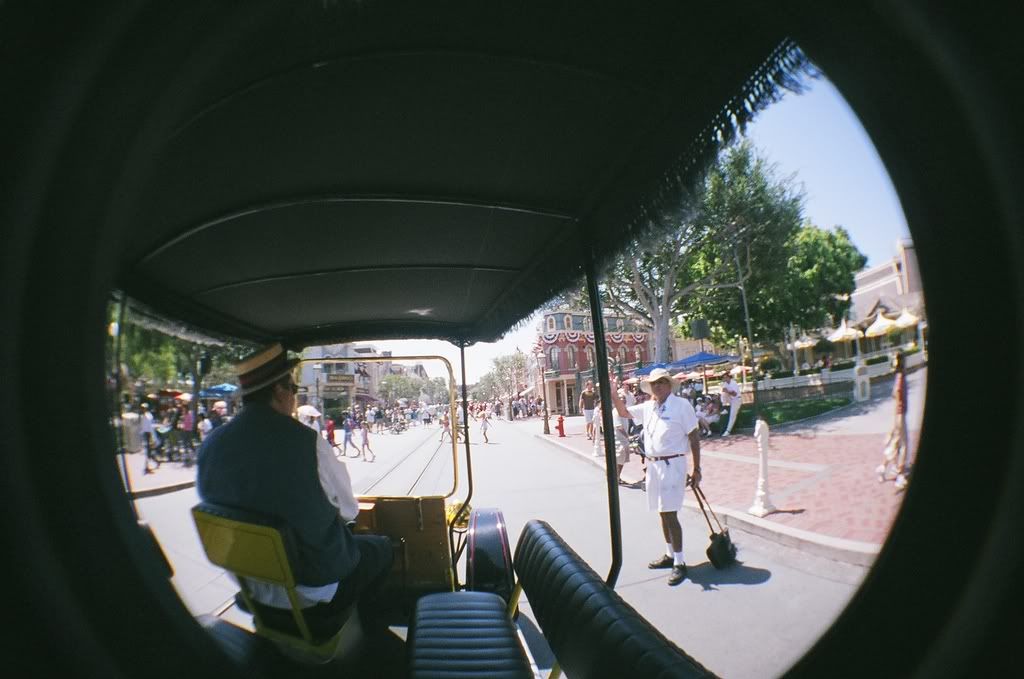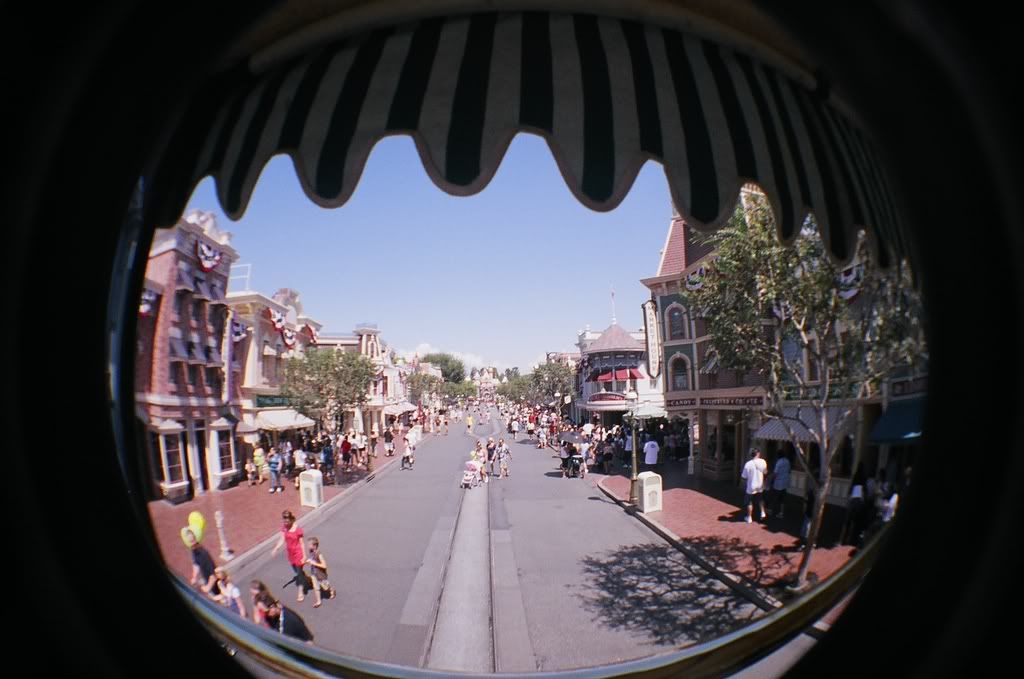 Here we eagerly await the Mark Twain, which just appears:
Some views of our trip: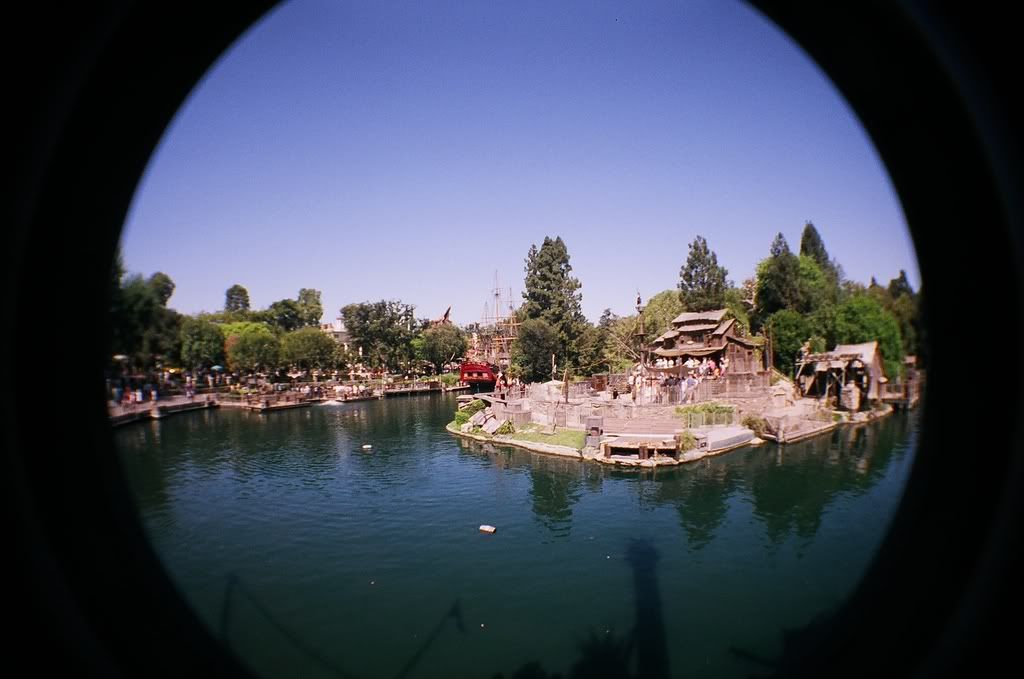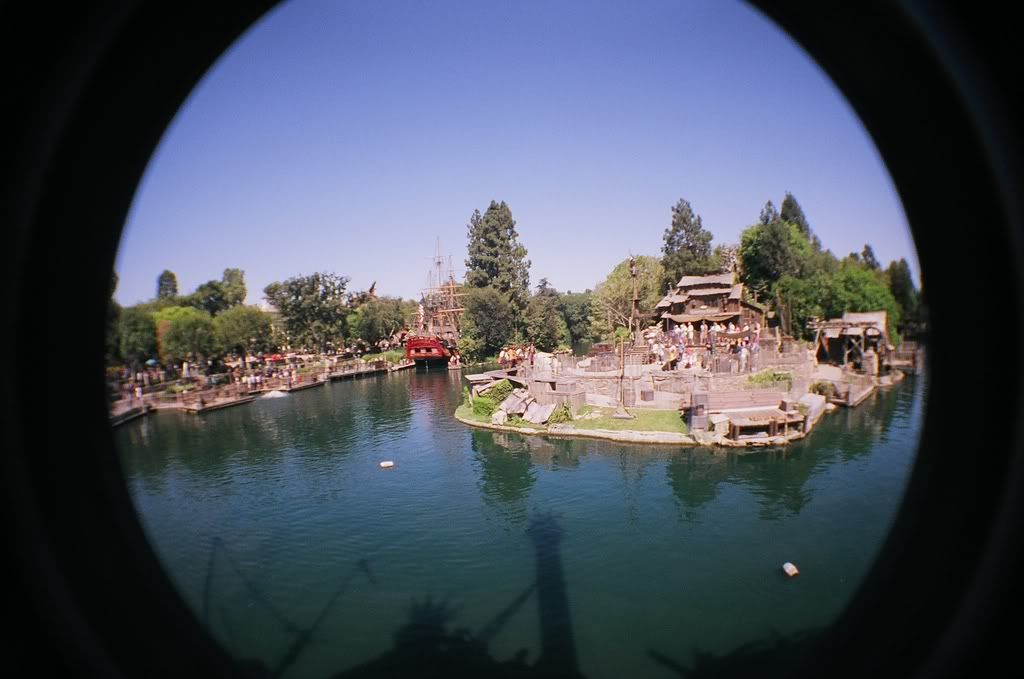 Another view of the Castle: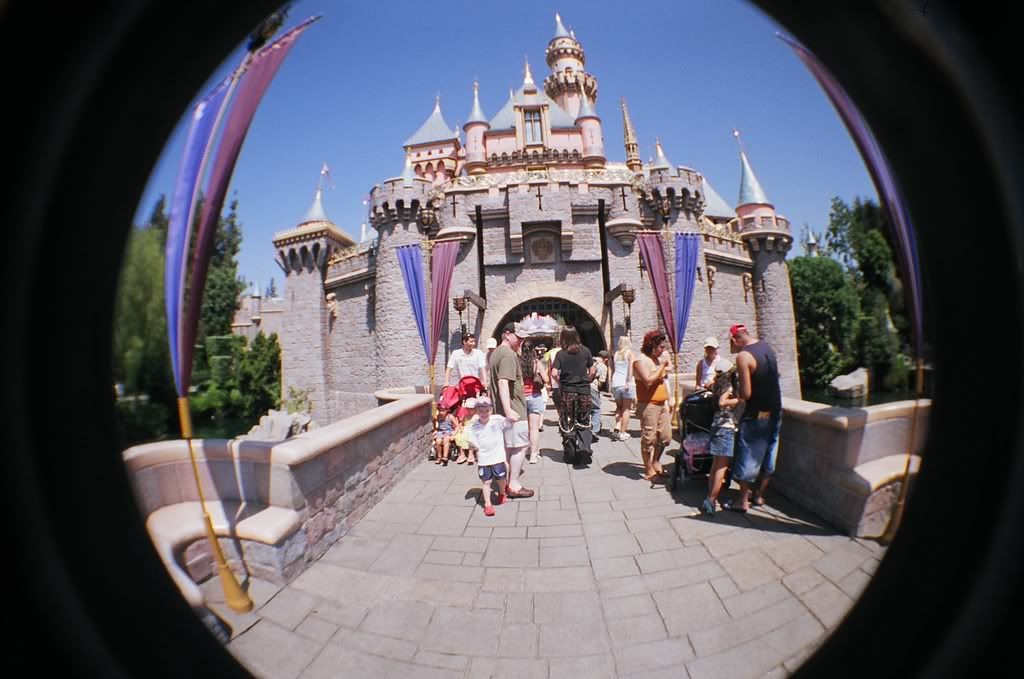 Here's my special little guy, can you tell he loves having his picture taken? FYI we lost his cap on the last day of our trip, not so easy to find a replacement Union Jack cap!
Dumbo takes flight:
And the little guy takes a break.