We had a small but quaint meet today!!! As you will see a good time was had by all.!!!
DLCM(Emmett) the great fixer of Disneykat's digital camera dillema!!! :bow:
I swear to God these two are the biggest hams of the bunch. But aren't they PRETTY???
Splash Mountain!! This was the quiet before the storm. A 2 ft tidal wave rocked our boat (as well as the boat containing Anders, Villains Fan and Gibbage). I really think The Bob was the dryest of the clan. Reports are still coming in that Villains Fan is still drying as we speak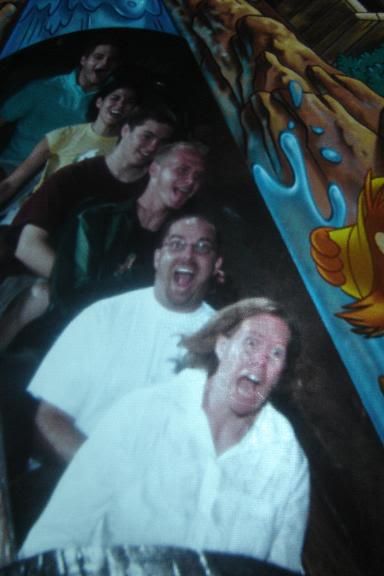 If you're a "virgin" and you know it...raise your hands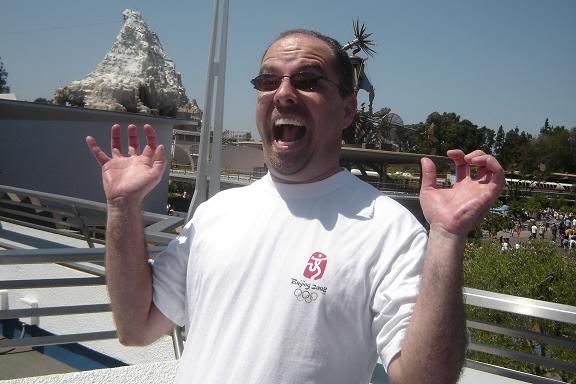 (These two had not yet ridden Space Mountain)
The Bob, you've just written a 10 yr DL plan AND a DCA expansion plan. What are you going to do next???? "I'M Going to ride Space Mountain (for the 351364643137613.203 gazillionth time)"
All day..ALL DAY I TELL YOU!!! This mice chatter got phone calls. ALL DAY!!!! He must be popular!!!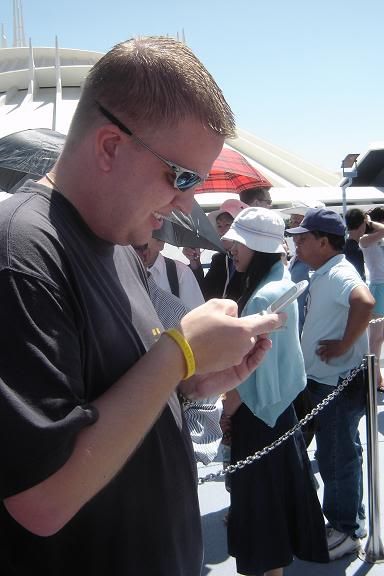 A post Splash Mountain Tidal wave picture: Villains Fan, Olympicnut and Disneykat in line for Space Mountain. My God can we get any CUTER???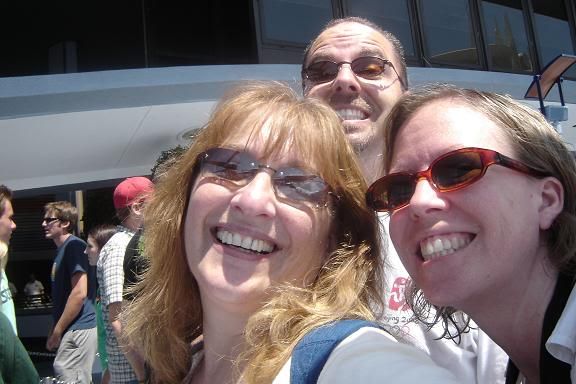 Roving reporter, DLCM (Emmett): "We seem to have misplaced a mice chatter this afternoon. THE BOB has gone missing. We think he may have been abducted by aliens. Quick, let's jump into the space ship behind me (aka the Moonliner) to try to save him from the perils of an X-Files episode"
"We seem to have detected a life form behind this inatimate alien eyesore (planter). We will send in the life form detector robot to confirm our suspitions that it could be the Bob"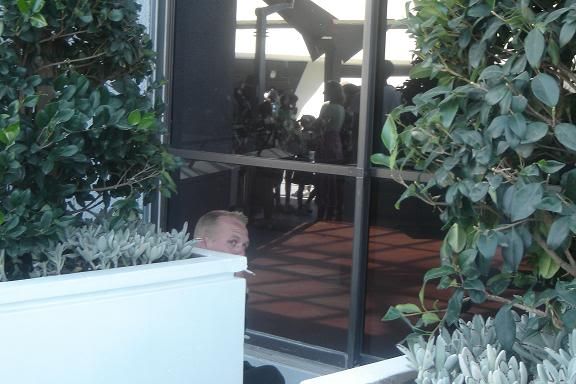 "Yes, we have confirmed it is the Bob. He's hiding from the perils of a probe that was trying to be implanted in his body . He will not disclose the whereabouts of it's placement"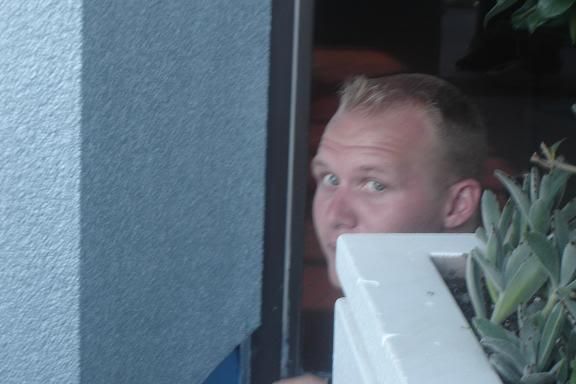 Fortunately we found and destroyed this life form. We have unconfirmed reports that she has regenerated and is roaming the streets of Southern CA. Beware......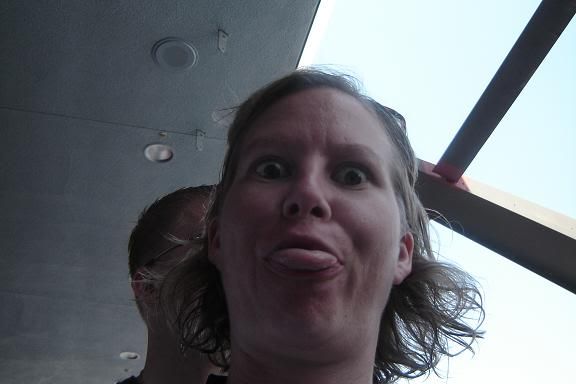 Can you find me in this picture?
"He gets by with a little help from his friends" (The Bob and Gribbage weave through the slow moving crowds entering into Adventureland)
I told Anders (Erik) to look scary and evil, but come on: is this a face of a deranged evil man??? Nahhhhhhhhhhhhhhhh
Since I have not had the pleasure of holding the Bob's balls, I did get to wear a piece of the Bob...his black tie....That's a big step right there folks
Note: This is Anders and The Bob just moments after we ate and the Bob got into a knock out drag down fight at Tomorrowland Terrace (Club Buzz for those of you born after 1989). I mean The Bob was all up in this guys face. It was so serious that they guy took off his fanny pack to go toe to toe with the Bob!!!! Ok, he didn't really get into a fight. He merely nudged a guy who was not paying attention to what he was doing. But the fanny pack part? That was true......