After a fantastic week at work (insert sarcasum) I decided that I needed to go to a happy place and see some great people.
When I arrived I something that I have missing since they took it down.
Everytime I would pass this area I could not wait for Halloween. It livens up the area and I think it would be great if they kept something there all year. Change it seasonal. Something nice to look at instead of just staring into space (or maybe that is just me).
Before the meet I decided that I wanted to check in with some old friends (and they just happen to be next to a pin store
) .
Billy Hill and their Beatles tribute! They were really good and really funny. Great audience participation.
Time for the Meet!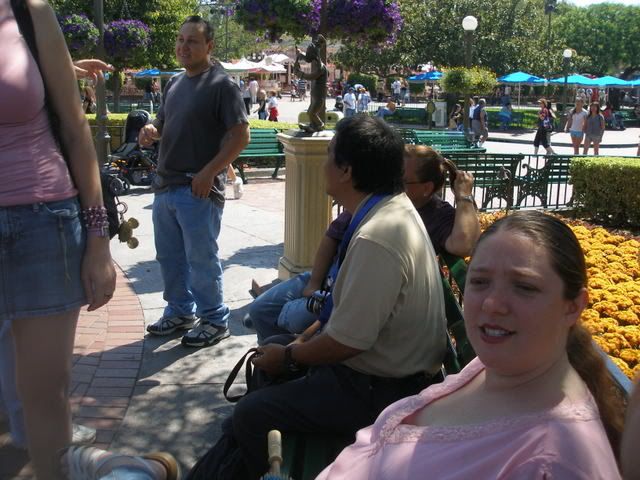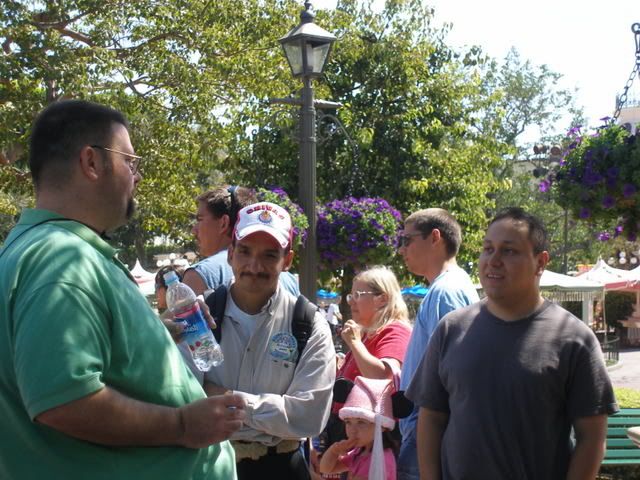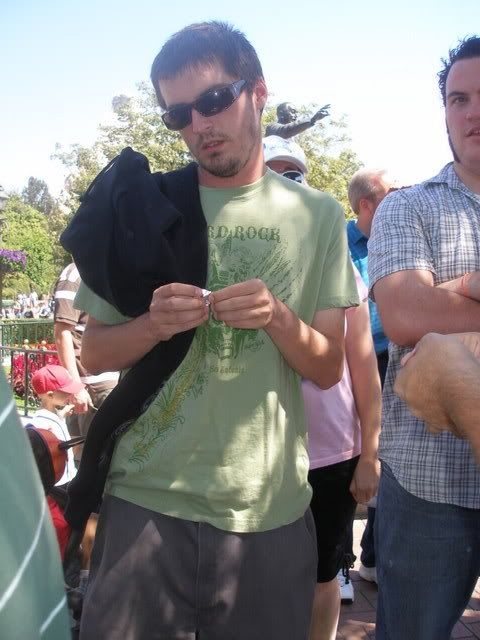 I think I see someone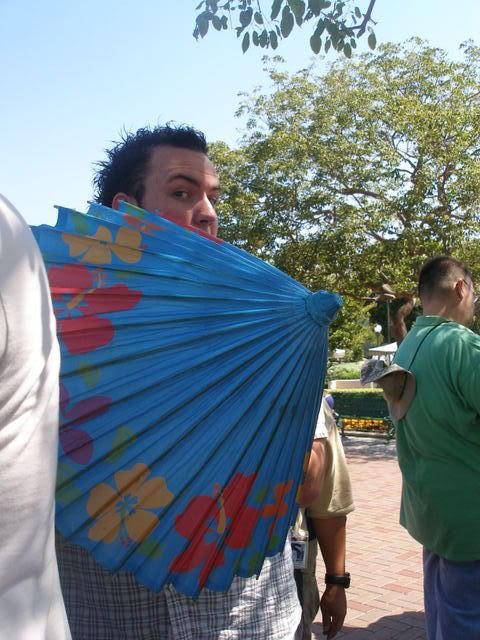 A great guy and a great T-shirt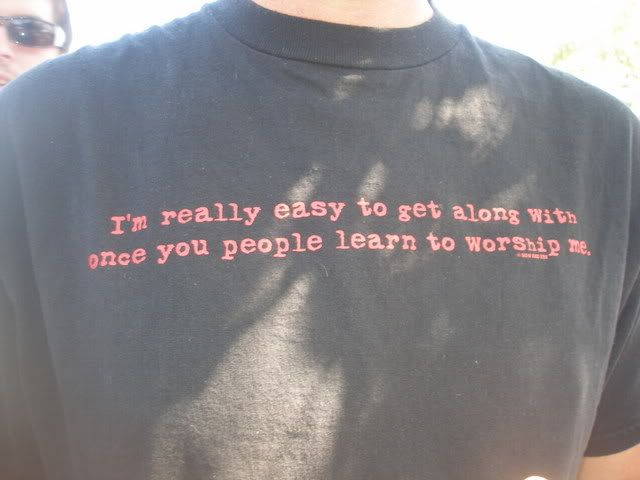 Morrigoon sugested something different for lunch so we were on our way to Tomorrowland Terrace. It was actually good!
Here are the birthday boys! One CM asked if it was actually their birthdays or did they just want tortillas :lol:That is funny!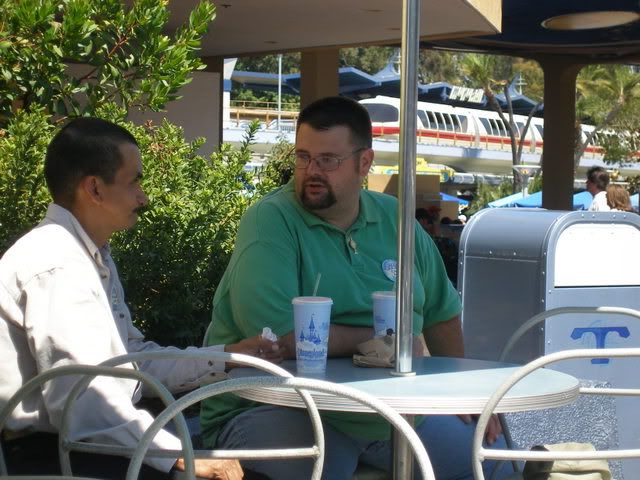 After lunch we decided to go have some fun on pirates. No "pirate shuffle" was needed, but some of did get Soaked me included. We rode BTMRR to dry off and then for some nutty reason we decided to go to Small World. On the way I noticed an old friend.
I find it intresting that they just took out buckets and cables and then just let the plants grow.
At least the cats have somewhere to hang out.
Wait, why are we going this way?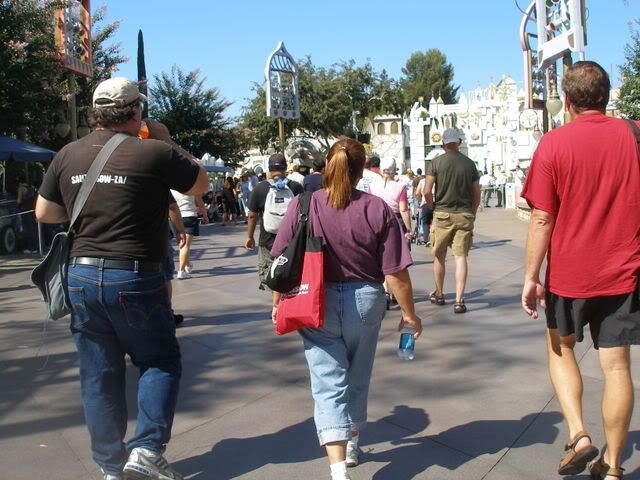 Nooooooooooo. Hey Pirate Monkey do you want to go on IASW
Uh, oh too late.
It is definetly a different experience when you go with a group of adults, well, adult age. :blush:
It's so pretty! I cannot look away
We decided to go to Innoventions. I know why, oh why did we go in there !?! To see a creepy little robot named Asimo.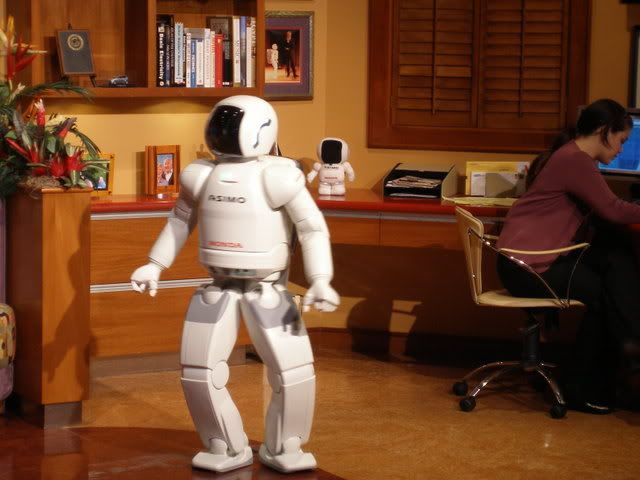 Dance robot, dance! :yea: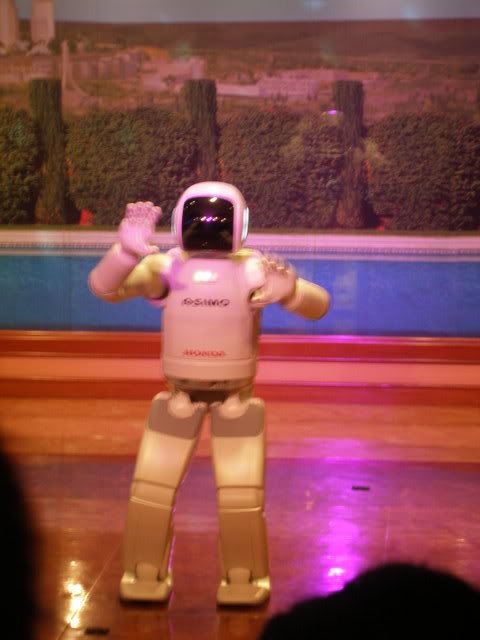 The problem that I have with Asimo is that they use a child like voice that reminds me of A.I. (where is the blue fairy?)
http://www.youtube.com/watch?v=[IMG]...ICHQ[/IMG]