( This update is in five parts over two days. :blush: )
Index:
Part I = Right here. (9/20 Halloween time decor is up)
Part II = Post #27, 32, 35 (9/21 Haunted Mansion Overlay)
Part III = Post 44 (DCA and Candy Corn Acres)
Part IV = Post 49 (More Halloweentime and my favorite shots)
Part V = Post #55 (Evacuation meeting, Miss Pumpkin, odds and ends)
(Part I - 9/20)
So I dropped by on my way home this afternoon (9/20) for a few shots, hoping that maybe they opened the HM a day early just for fun. But no such luck.
On the updside, it seems that everything in the DLR was in place for the advent of Halloweentime tomorrow.
The California Adventure sign has been Candy Cornized again...
And the pumpkin versions of Mickey and his friends are in place above the turnstiles: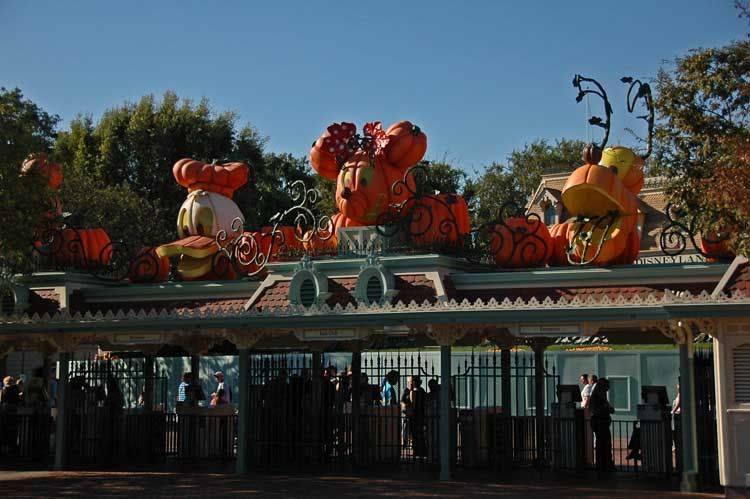 Donald is a little tough to see through the trees...
The Halloween Mickey Floral was still being completed as of 4:30 pm:
The giant Mickey Pumpkin head is once again on Mainstreet and makes a nice backdrop for the Flag Retreat Ceremony...
The Dapper Dans always make a nice addiition to the presentation:
The Halloweentime bunting can be found up and down Mainstreet...
Several of the carved pumpkins can be found on the balconies...
I thought it might be raining earlier in the day, but by the time I got down to the DLR, the clouds broke and there was plenty of sunshine with a cool autumn breeze blowing.
These hanging floral baskets had been replaced since last week:
The effects of the off season could still be seen in Frontierland as it was pretty sparse: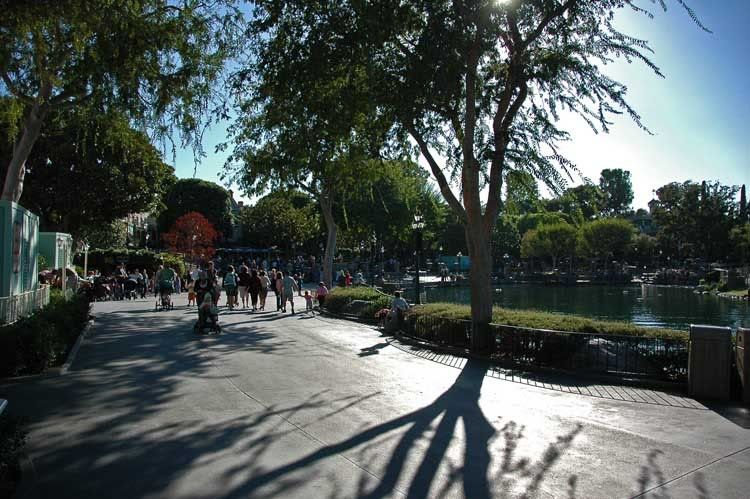 I hardly EVER see Brer Fox and Brer Bear: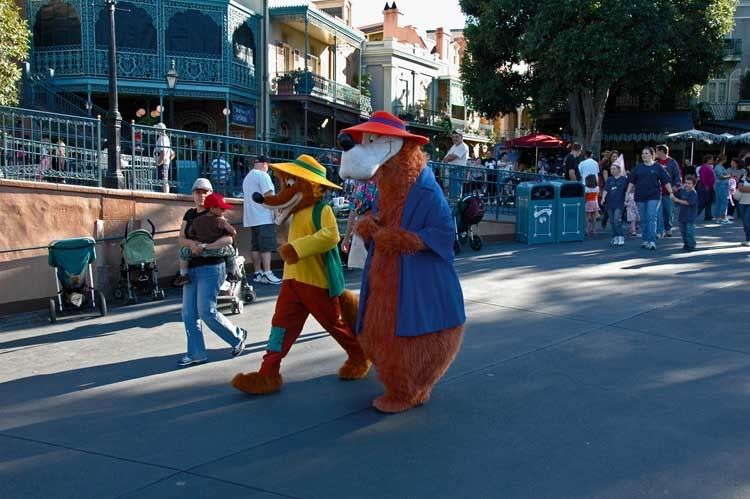 OPEN...OPEN....OPEN....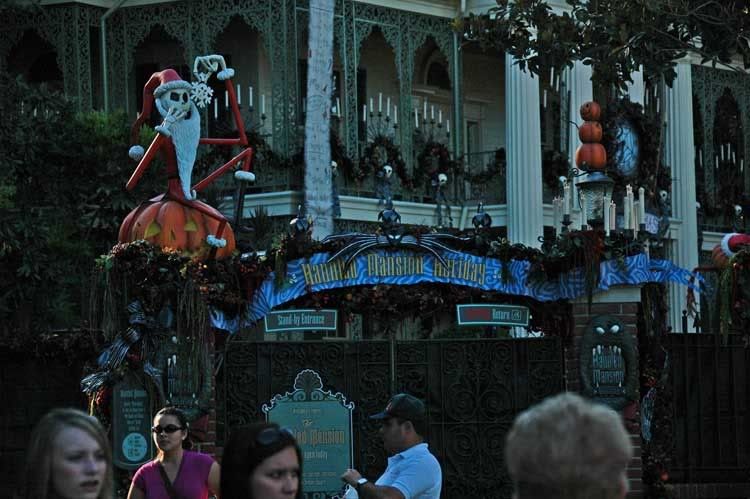 I'm hoping they make the DEAD line (heh...) as they still seem to be working at a feverish pace to finish in time...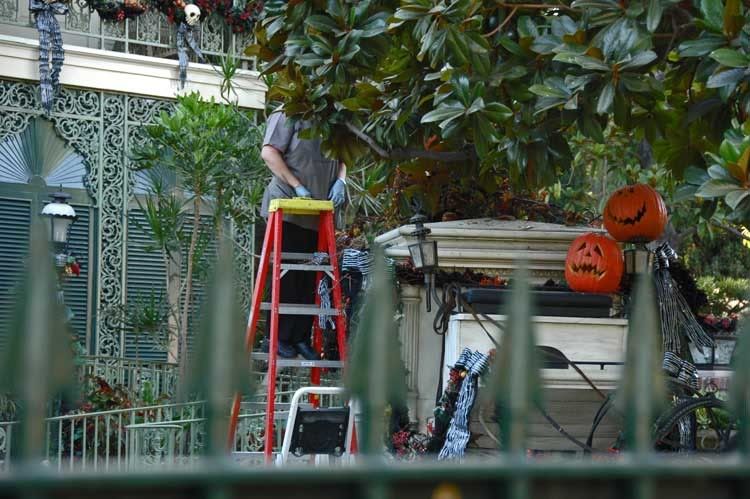 They've really spent some time on the detail of this overlay:
(More to come...I'm headed back tomorrow am
)