Even though the day started off rather gloomy with a lot of rain, as it progressed it lead to a wonderful cool day at the park. I hadn't taken a look at all the Halloweentime decor yet so I decided to look around.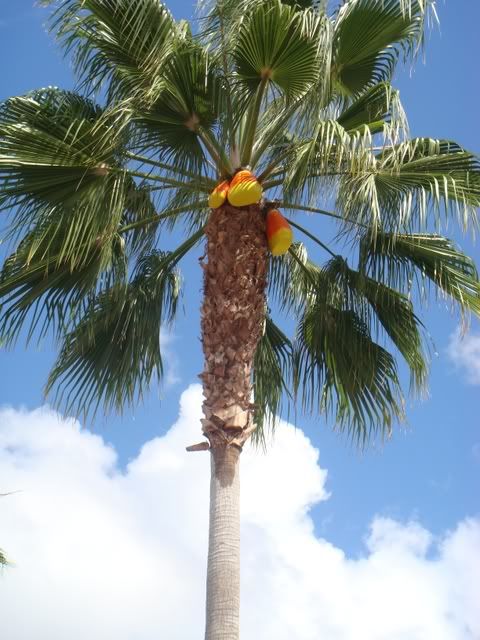 The first thing I noticed were the candy corns in the palm trees. I thought it was a really cute touch ... and look at that gorgeous sky!
I didn't see Golden Screams last year, so I wanted to check it out and see for myself how bad it is. Below is the only thing I liked ... but let me say that you haven't lived until you've heard the host do his "hip hop" rap ... yeah ... priceless.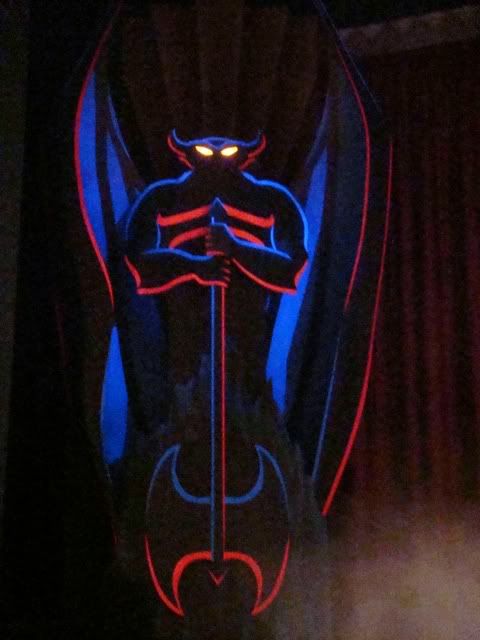 At the Disneyland main gate they had the pumpkin decorations up!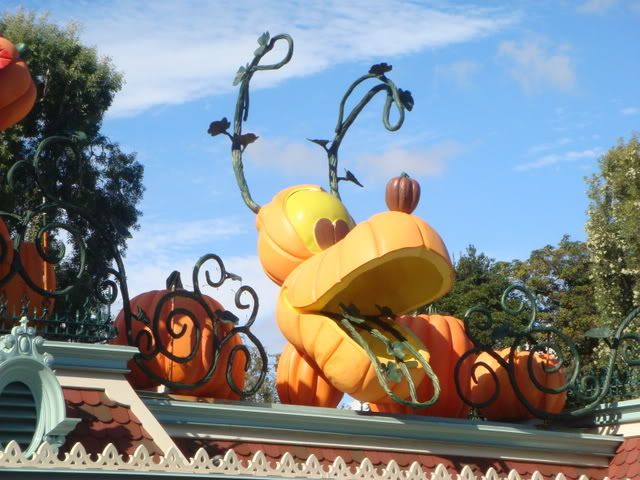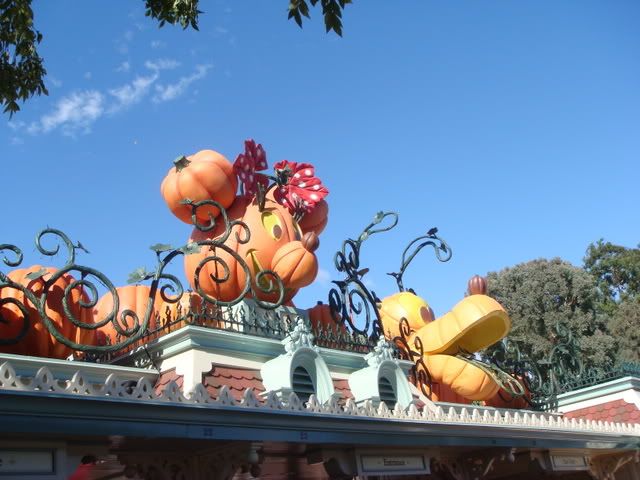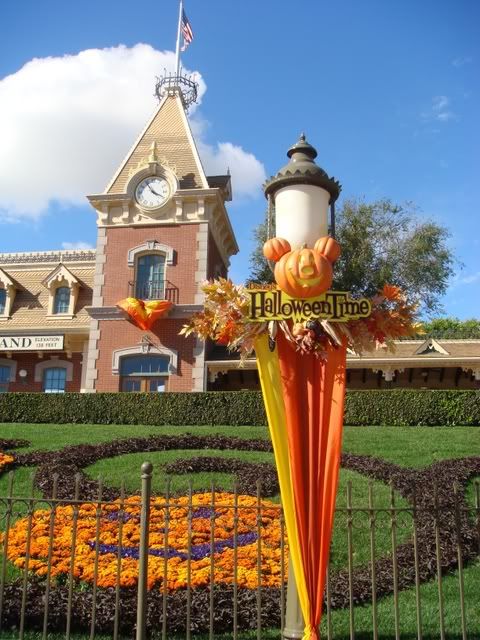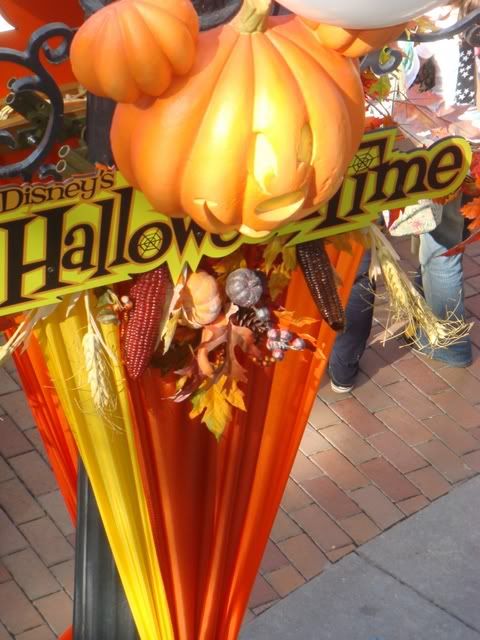 And finally I got to see the Parade Of Dreams for myself from the Main Street Railroad Station and got a really great view of everything.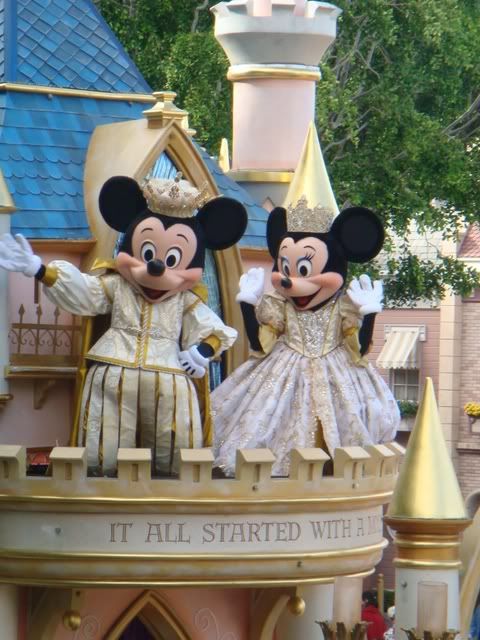 As for Haunted Mansion Holiday, the lines were the longest I'd seen in quite a while - they even had FastPass open!
After that I just roamed around the park randomly taking pictures.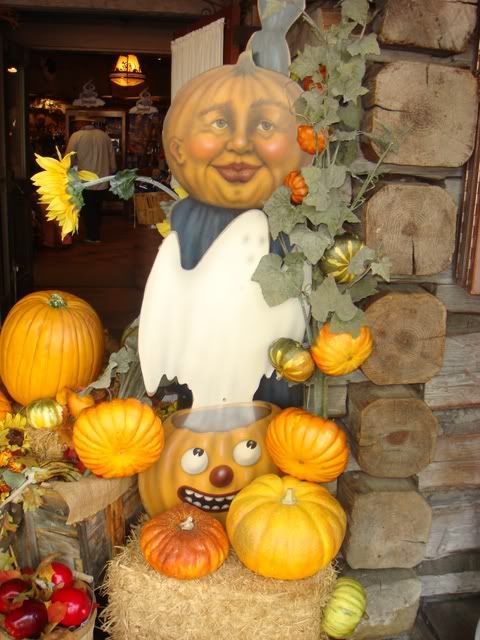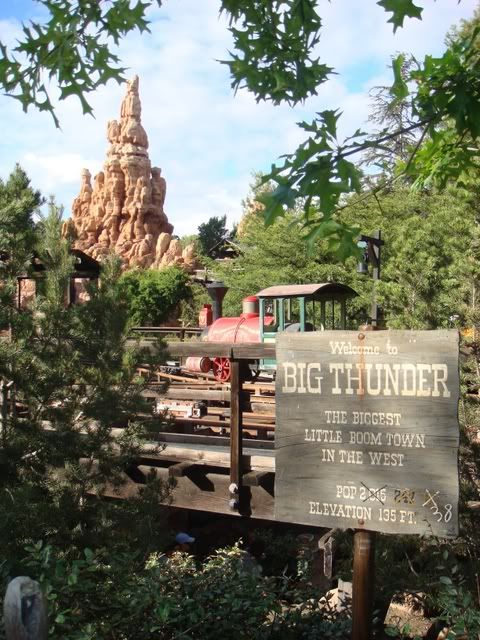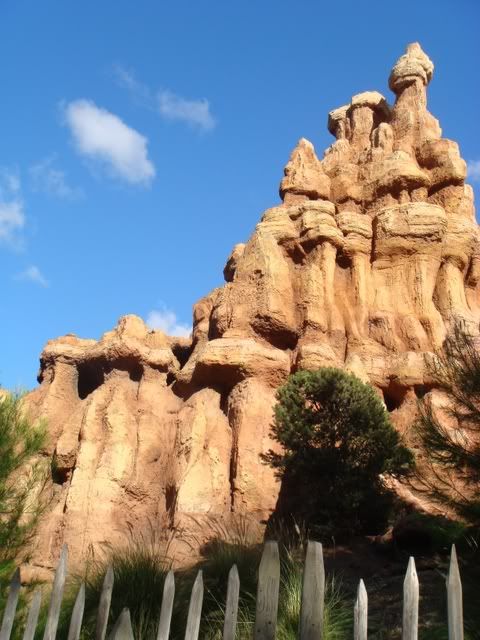 Here's what's going on at Woody's Halloween Round-up at the ranch.