HAPPY HALLOWEENTIME!
As everybody knows, HalloweenTime is in full force. A lot of these photos are repeats of what others have posted, but the more the merrier, right?
The ticket booths have the new ticket prices posted...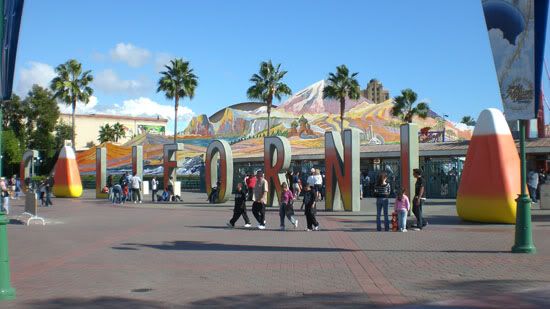 Candy Corn Acres is a GREAT new addition to the festivities this year. It's really great fun, and not tacky or obnoxious, unlike a certain other holiday "beach blast"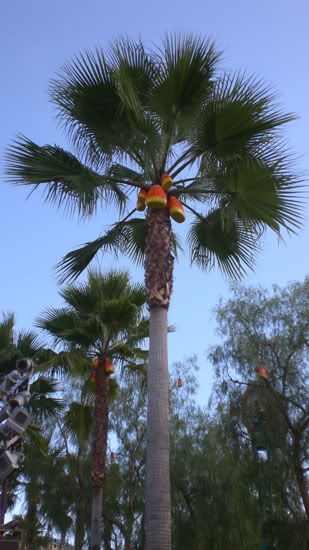 The Candy Corn Carrots sign says
Candy Corn Carrots
"Visionarious Carrotas"
Plant near your back porch and listen for
things that go "Thumper" in the night.

Candy Corn Pumpkin
"Carveable Squashables"
Plant before the stroke of midnight
and summon your Fairy Godmother.
My favorite Candy Corn crop: the Candy Corn Cactus:
Candy Corn Cactus
"Pricklytoo Touchies"
Plant in full sun with dry sense of humor.
The Candy Corn Acres show is a nice little show, too, and gets the kids involved well enough.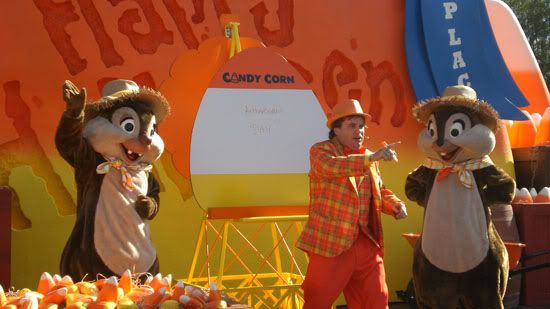 And here's an appropriate use of a Pixar character: Heimlich in the Candy Corn
Golden Dreams is running, too:
The HalloweenTime banners are up on the street lights in the Backlot:
And at night, the Tower of Terror has awesome lightning lighting effects and bat projections...
http://www.youtube.com/watch?v=http:...?v=jkz0xUfBpYc
While we're in the Backlot, can somebody get these movie billboards replaced?! The Santa Clause 3 ad is almost a year old!!!!! Ridiculous!!!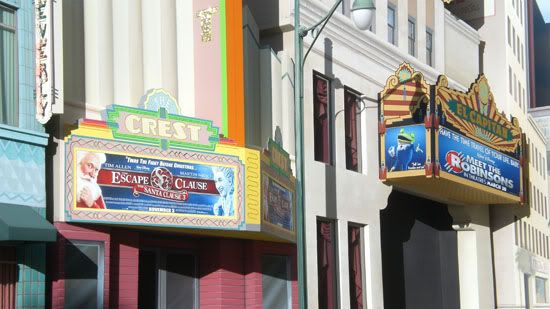 TOY STORY MANIA!
Taking a quick break from HalloweenTime, over from Paradise Pier, here are a few shots of TSM! work...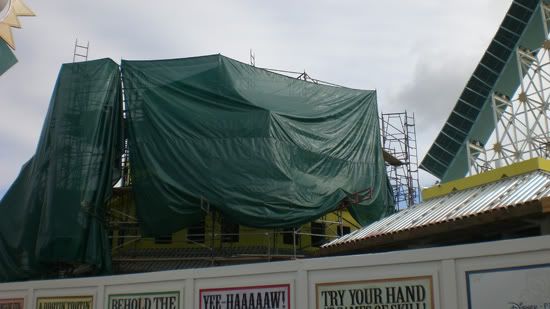 Are they testing possible roofing styles for the building? If so, these seem like odd choices...
HAPPY HALLOWEENTIME! - CONTINUED
Over at Disneyland, HalloweenTime looks great too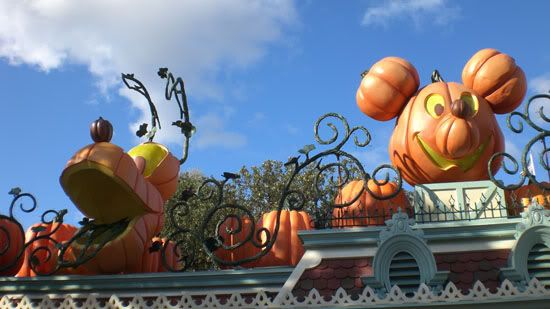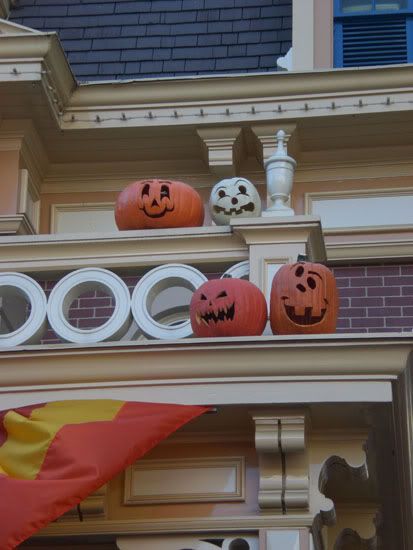 The Main Street Opera House is closed for refurb...
The seasonal treats are back at the Blue Ribbon Bakery (and Plaza Inn)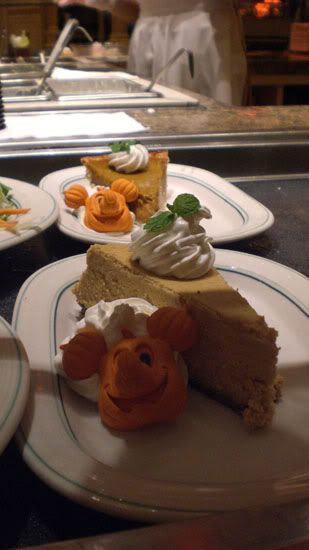 And the entire resort is now using special HalloweenTime cups for soft drinks. Nice!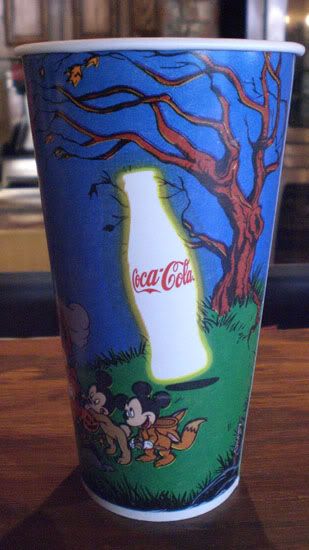 And HalloweenTime souvenir mugs are also available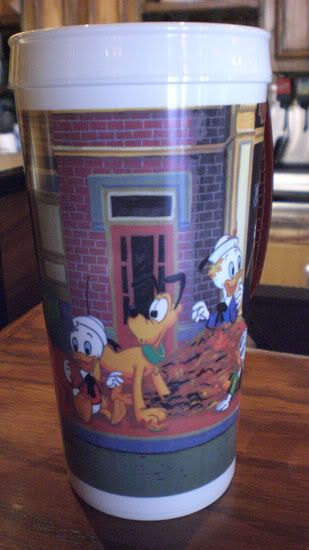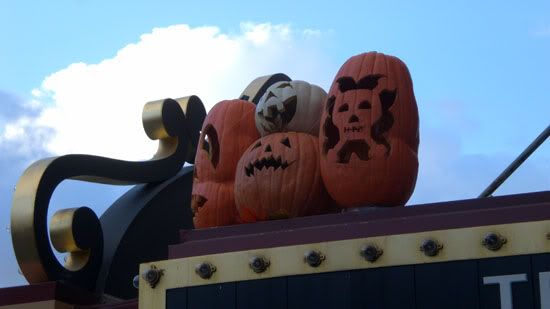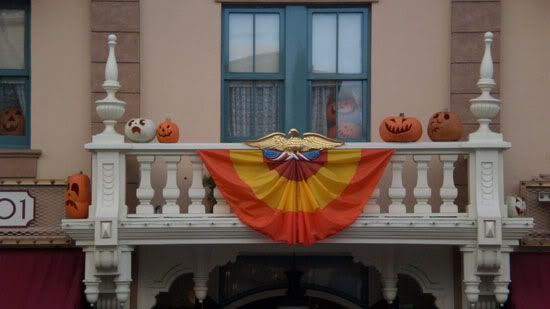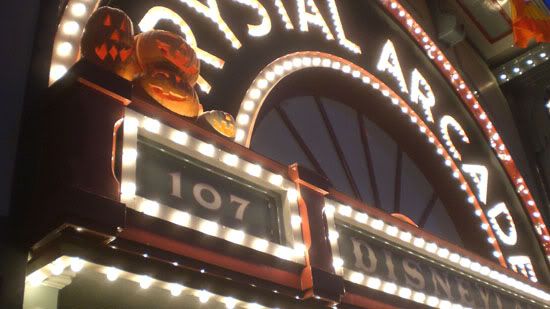 The Lion King Tran Stop also got into the HalloweenTime act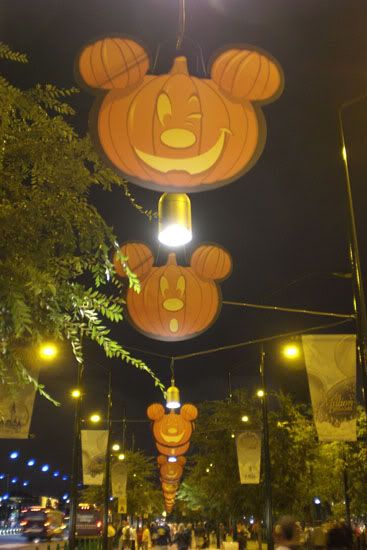 ....
A look at the wait board mid-afternoon on Saturday:
A look at the Jack-O-Lanterns at the Partners statue: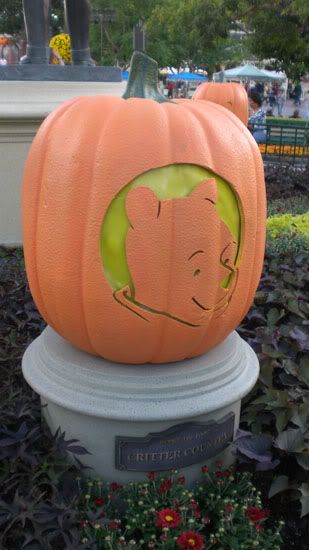 MISSING MURAL
Other threads have pointed out that the Tomorrowland Buzz Lightyear mural has been turned into a big blue wall.
What's interesting is that the Buzz mural is completely gone - If you look close enough, you can see the old Tomorrowland '98 mural there. I don't know if it's been painted over, or if its just a blue vinyl sticker over it... but you can see the lines and shapes from the old Tomorrowland '98 mural beneath that new layer of blue.
Weird.
DISNEY GALLERY ELEVATOR
The Disney Gallery elevator continues to take shape...
The Disney Gallery balcony is once again covered, too:
And the Adventureland entrance to the River Belle Terrace is all tarp'd up.
SWEATER SEASON - NEW MERCH
Just in time for the recent rain, Disneyland has a new line of hoodies and other clothes to choose from:
A new long-sleeve shirt:
front:
back:
And a new women's polo: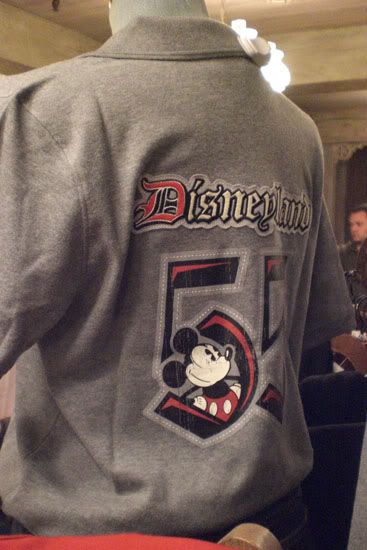 $20 SURVEY
To the right of DCA's entrance, there is a big green tent and fenced-off area...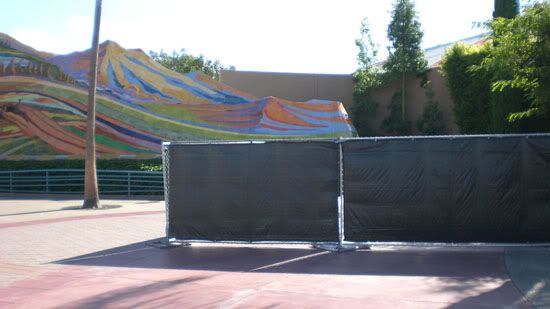 Apparently, they're surveying guests in this green tent. It's about a 10-minute survey and if you're asked to participate, you get $20 for doing so. I was with peoplemover1 and she got asked to take the survey. It consisted of a lot of questions regarding corporate sponsorships in the park like Coca Cola, Kodak, etc. The survey also asked some general questions about the quality of Disney theme parks and other stuff. Maybe peoplemover1 will come and share some more details about the survey...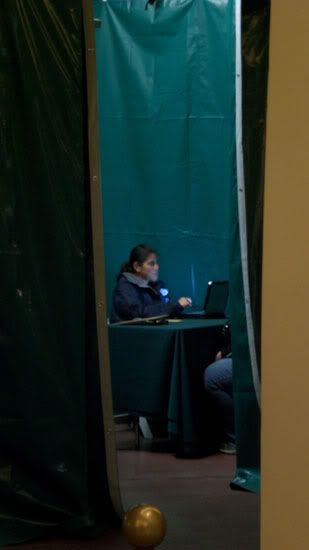 Allllright- that's it for this time.
Thanks for looking