Re: TheRockr Presents: The FishMunkee626boy Brithday, Golden Screams, and Cove Bar!
Continuing where we left off...
After a visit with Mary and Bert, the crowd was taking off. Hey! Don't leave without me!
Our birthday boys AND girl decided to have lunch at Rancho Del Zocalo.
We waited to get our food, and I noticed DisneyIPresume paying for his so-called "Terrible Burrito."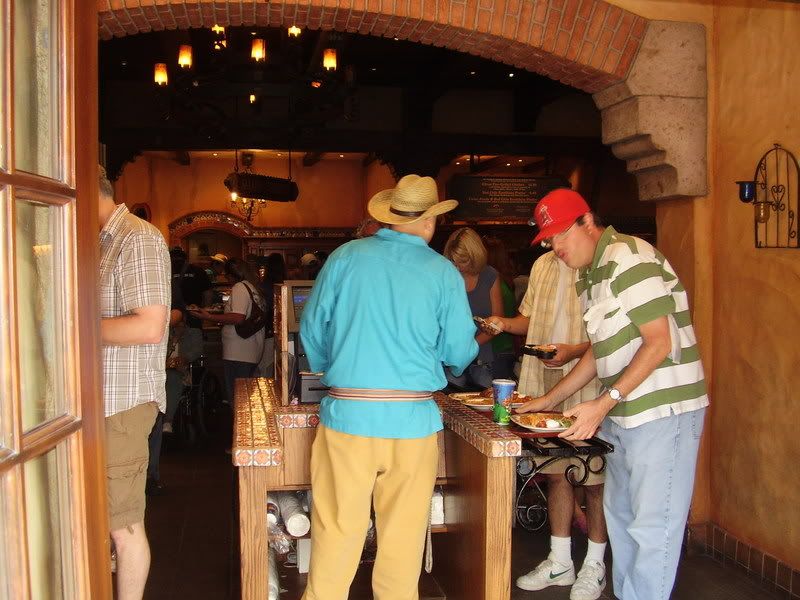 PS- I KNOW he personally enjoys it.
I myself decided to enjoy Carne Asada with beans and rice and Cherry coke.
Just then, out of nowhere, Crazy Legs had shown up. Who are we waving to, anyway?
While we sat down and enjoyed our food, down our table, PirateMunkee and Princess626 were opening and looking at their presents.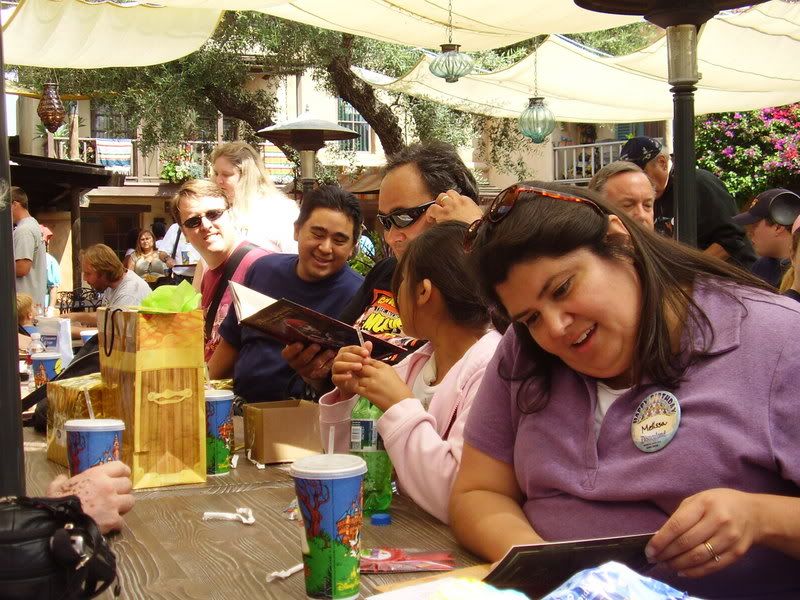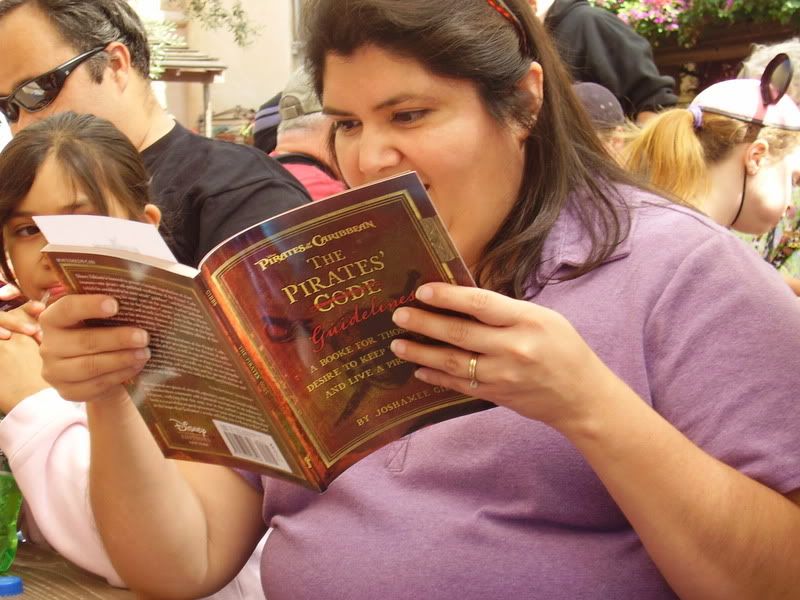 Let's see, you put two tablespoons of sugar, then a cup of flower....never mind.
During all this excitement, PEZZ Lightyear had shown up to say hello and celebrate.
After digesting the food for a little bit, I decided to sneak off and head over to DCA for the Golden Screams.
While entering the plaza, the HSM2 Pep Rally was going on as usual.
And so I finally arrive at Golden Screams. I noticed Prince John was in the area, and I asked for a photo. I could only do it if I had taxes, so I gave the character handler a quarter. I was called "Cheap", and the handlers played a game of Heads and Tails with the Prince, and he got mad when he lost. But they gave me my quarter back, and I got this photo.
After that, it was time for a ride on California Screamin.
Still in Paradise Pier, I took advantage of the single rider pass and headed for the Mulholland Madness.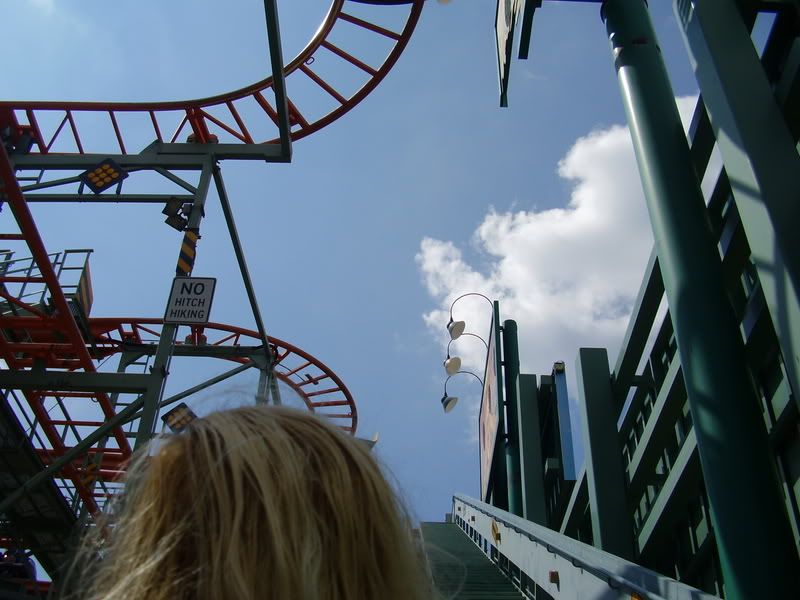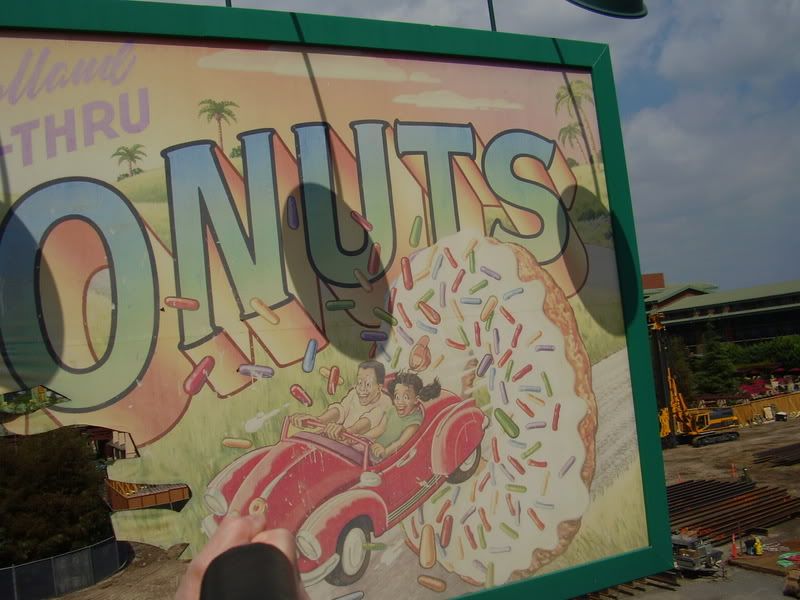 As Homer Simpson would say: "mmmm...Donuts..."
Out of Paradise Pier, I noticed that while on my way to Tower of Terror, Chip was out on the Plaza near the big Candy Corn. So I got a photo of him in his farmer outfit.
Going to the Tower of Terror, I guess even the Twilight Zone likes to be in the Halloween spirit!
To be concluded...