After a stormy Saturday the clouds parted and gave way to a sunny Sunday unaware of the turmoil to unfold. For Sunday was the FishMunkee626Boy meet of DOOM meet celebrating the birthdays of Fishbulb, PirateMunkee, Princess626, Coheteboy, and Doom BGI.

Dusty and I went traditional for such an occasion and parked in the Mickey and friends structure. We were running late for the noon meet as usual and the crowds at the trams did not help to get us there any sooner.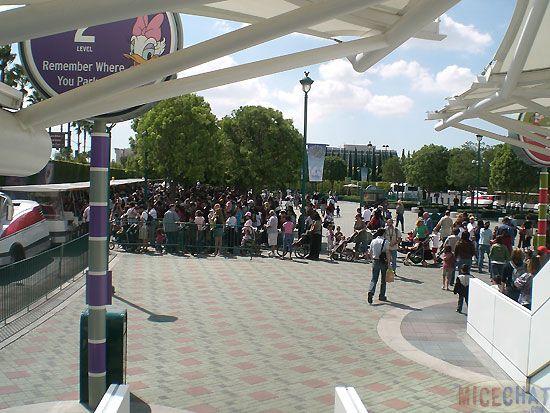 While waiting for the next tram I spotted a few familiar faces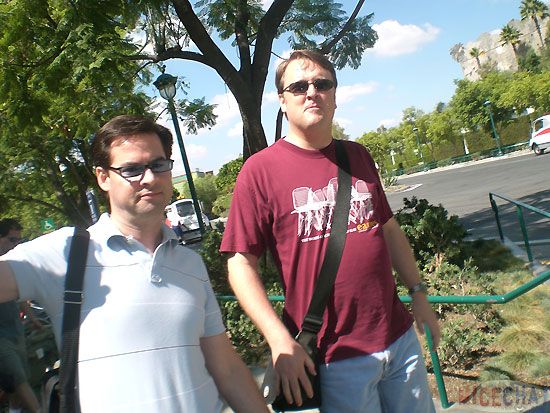 We got off the tram and were joined by TraderChris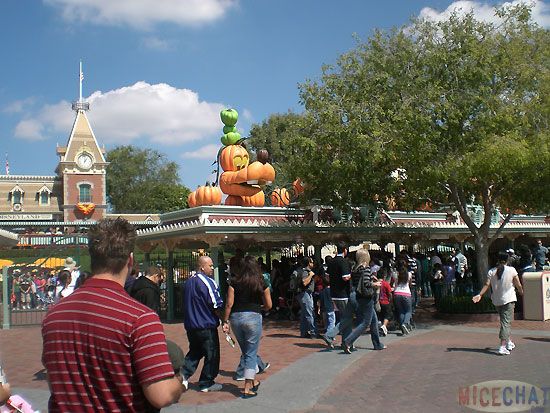 HALLOWEENTIME IS HERE!

We got into the park and Main Street USA was alive with Autumnal engergy. Everywhere you looked there were decorations and activity.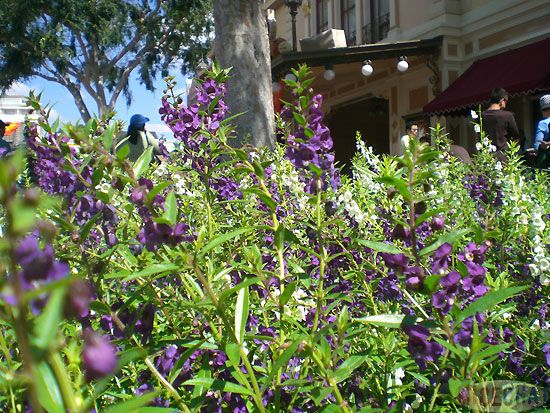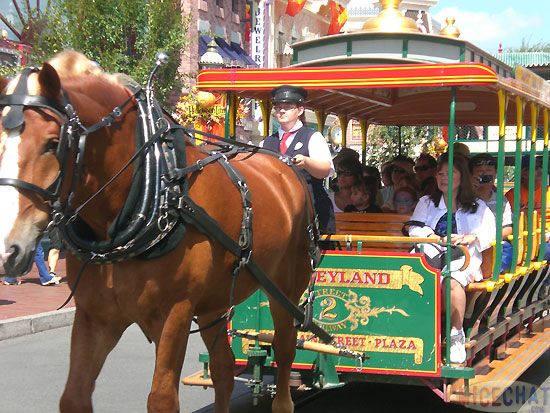 We got to the meet about ten after 12 and were greeted with festive smiles.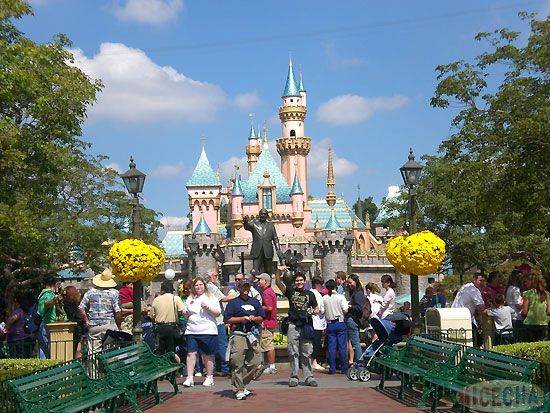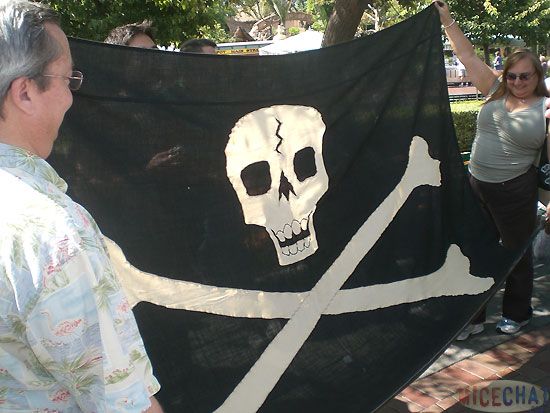 Mwahahaha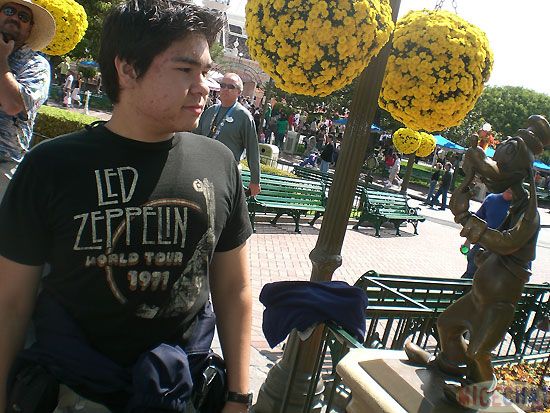 Whutcoo talkin' bout Goofy?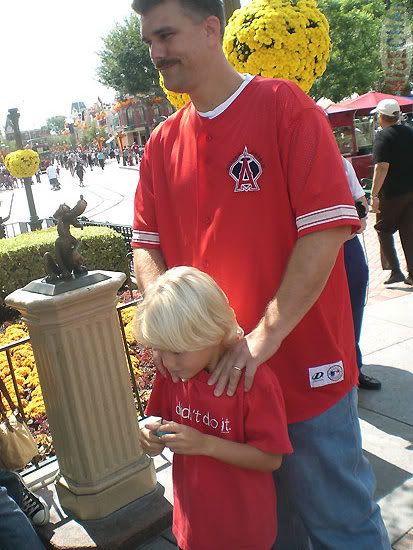 Aashee and his awesome son gave me a gift bag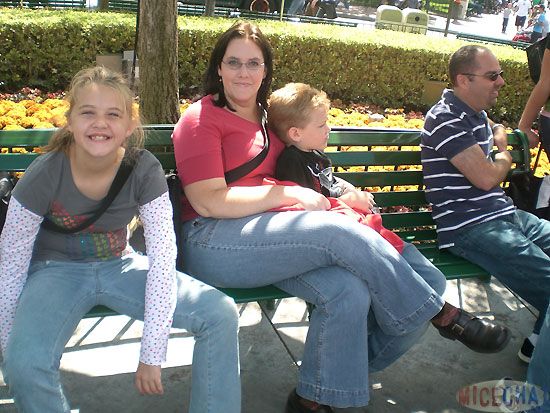 Lil' Clink one, Belle, Lil Clink 2 and Olympicnut sat off to the side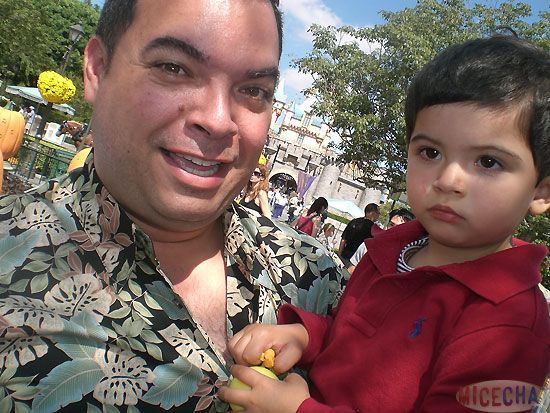 Frogberto and Tadpole were there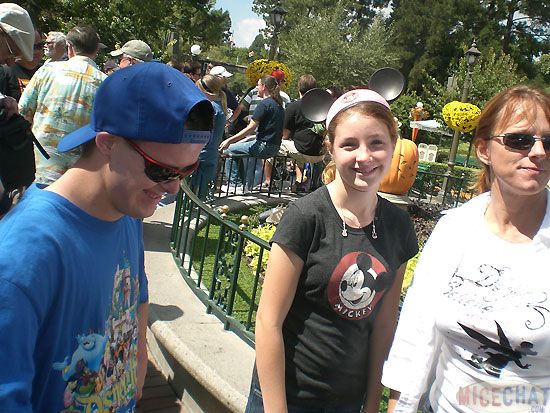 Then my nephew Robert, my niece MonkeyC, and Susan arrived
(Robert has Down syndrome but doesn't seem to let it get in his way)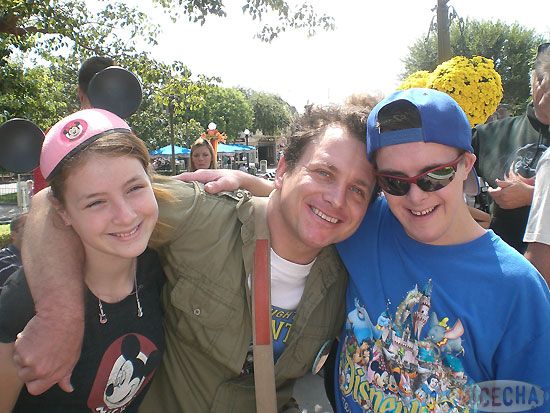 I love my nieces and nephews.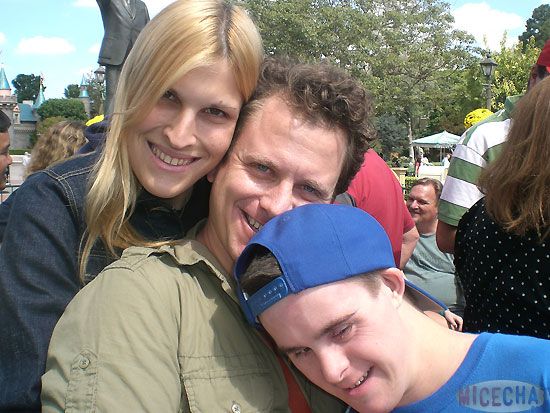 Sadako, Fishbulb and Robert


Then Crazylegs showed up as the group was getting hungry. She led us to Rancho Del Zocalo for lunch.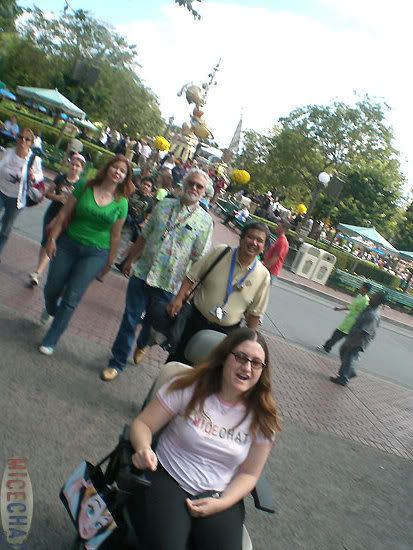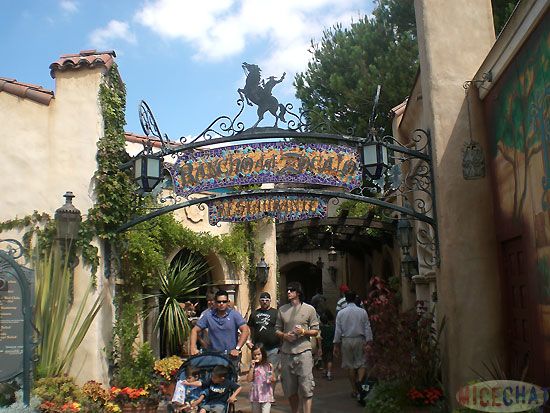 MMMMMMMMexican food. YUM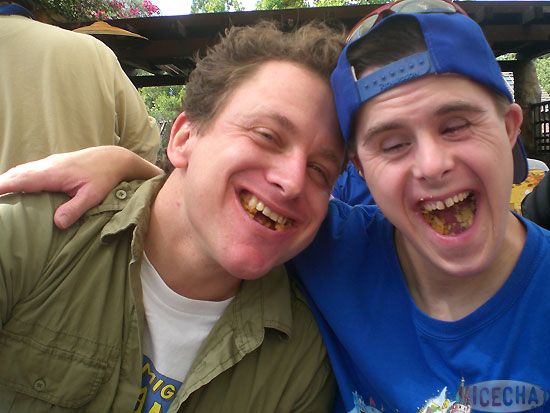 Seefood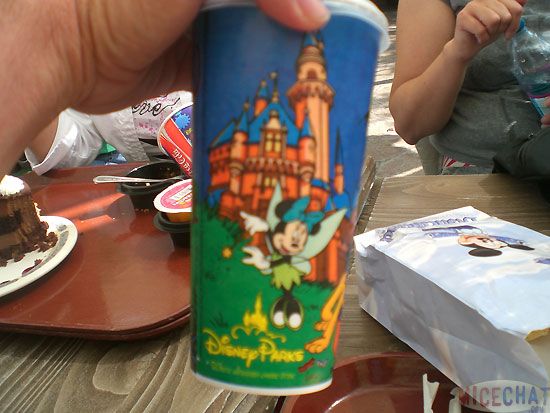 These cute little halloween cups were in use, but they had the Disney Parks logo on them.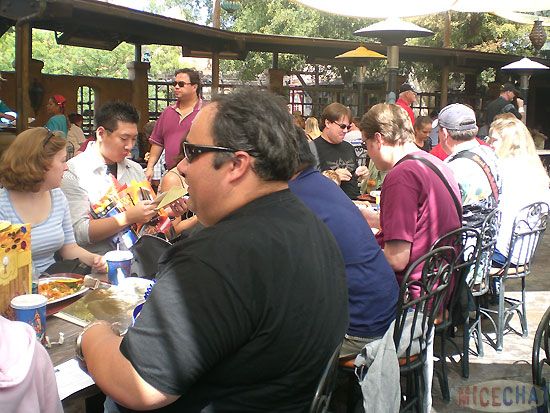 Table #2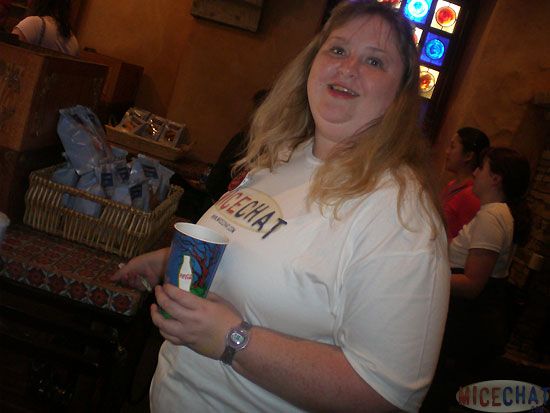 HaleyB in line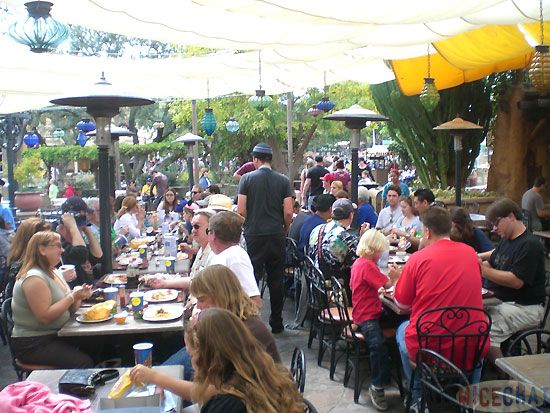 We filled two BIG tables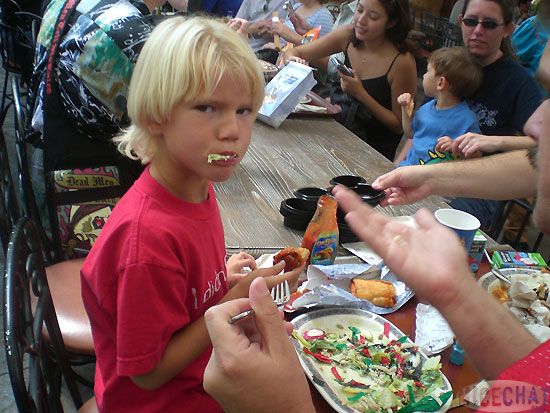 Lil' Aashee was not pleased
Then TraderChris did the sweetest thing. He ran over and bought all the birthday people a churro.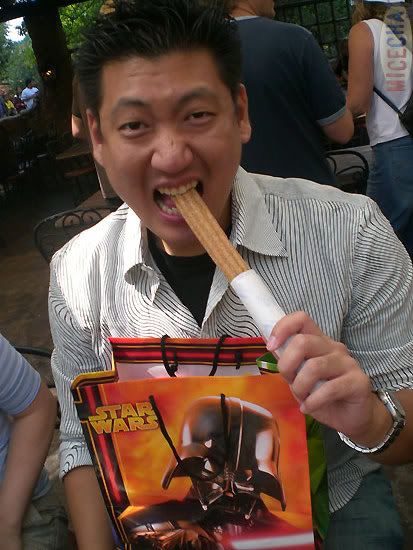 Coheteboy chomps his churro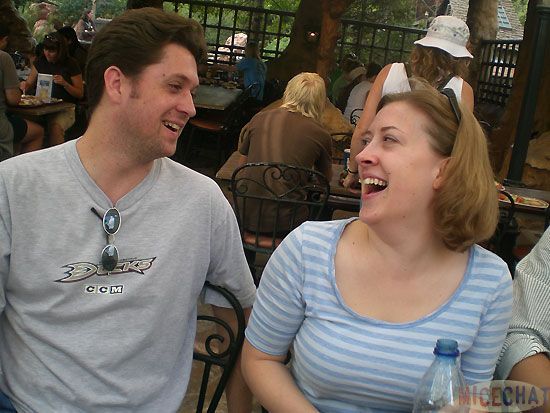 the cutest couple on Micechat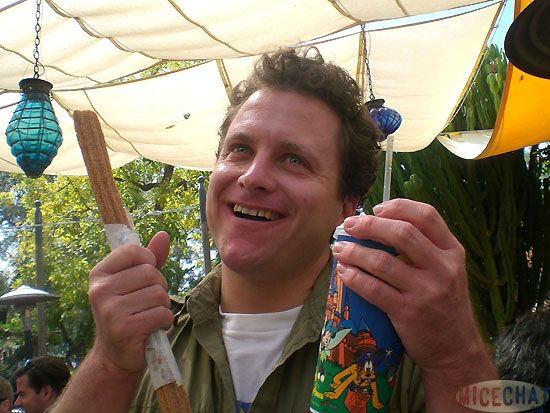 A churro, a Coke and a smile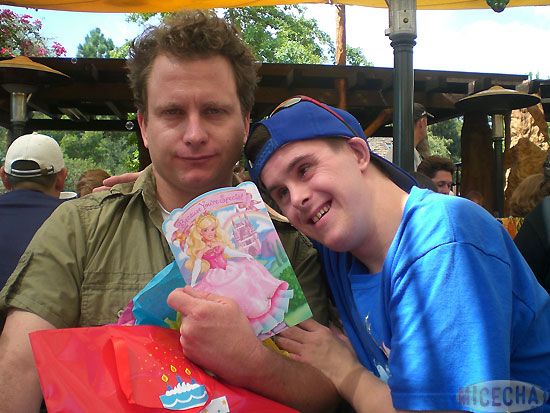 Snow White Raven and her aunt got me a PRINCESS card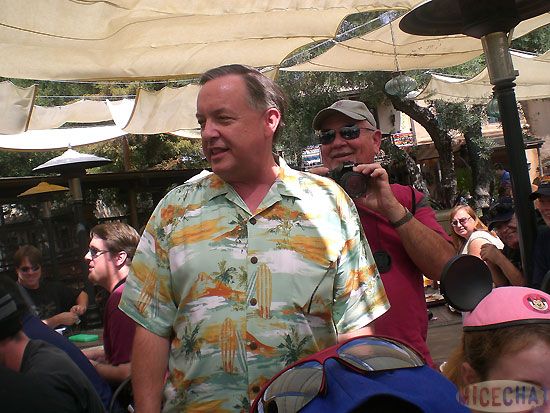 Rixter and MickeyMaxx led the group in singing
Happy Birthday to us


After lunch it was time for Pirates. I know we do it all the time but you can't ride anything CRAZY right after you eat.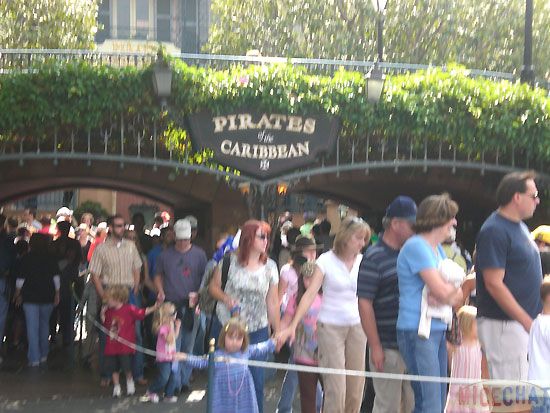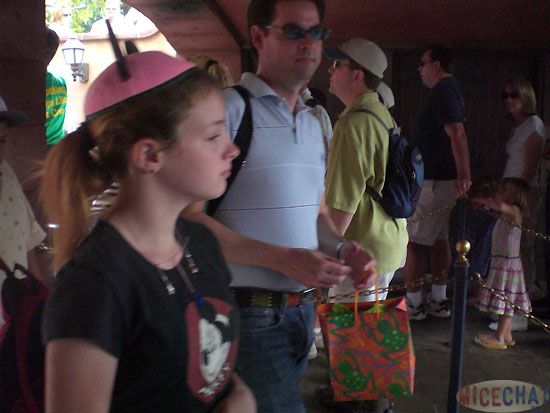 MonkeyC and Dusty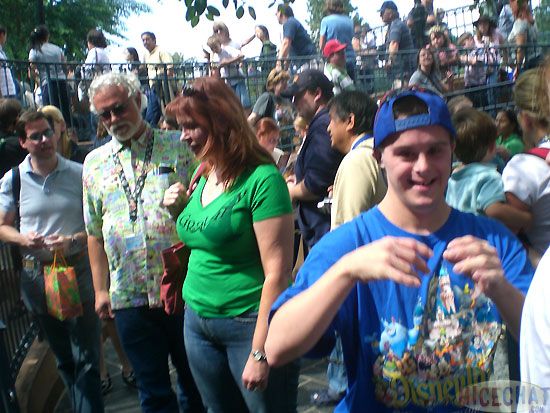 Dusty talks with MCow1 and Mary Read While Robert plays
with bubbles in the foreground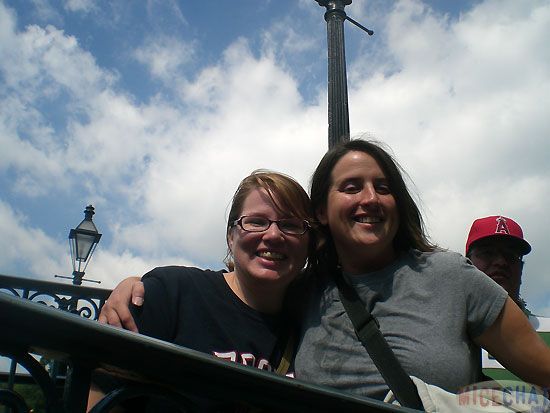 BFF's NeverNeverland and Skywaygrl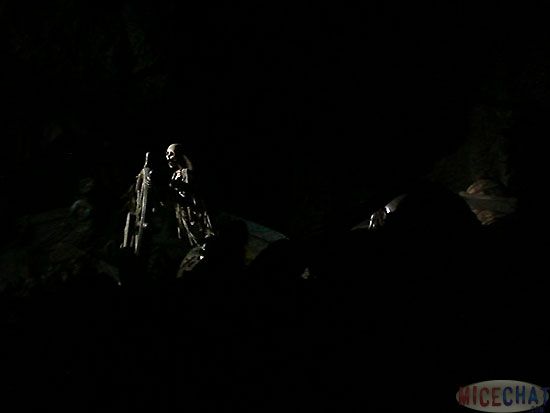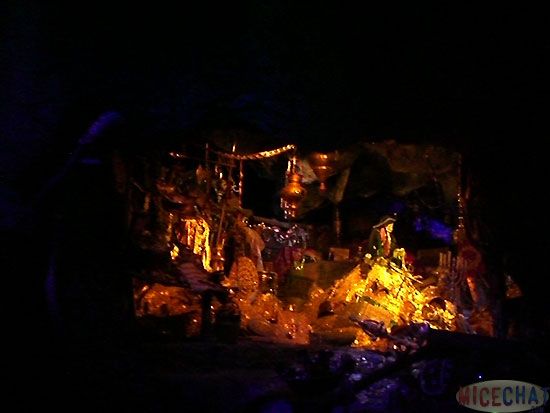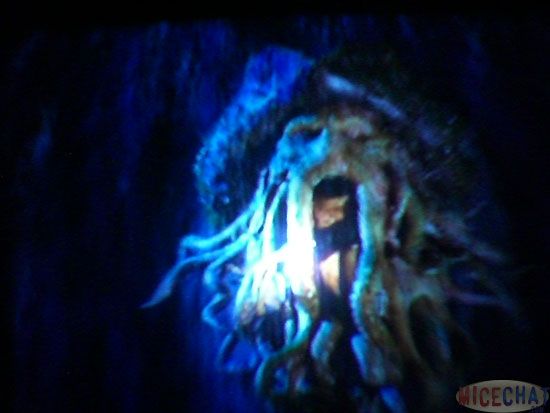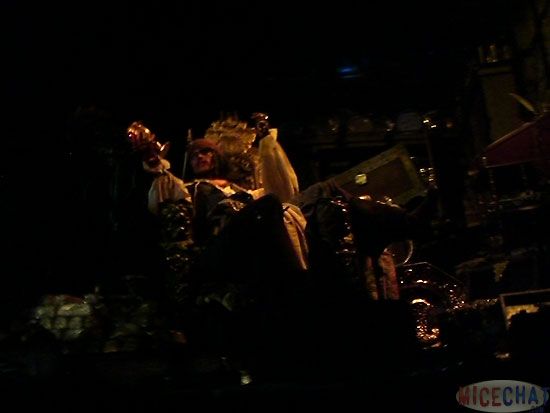 Then we came up the lift hill and around the corner to the load unload area and saw everyone in the queue being evacuated.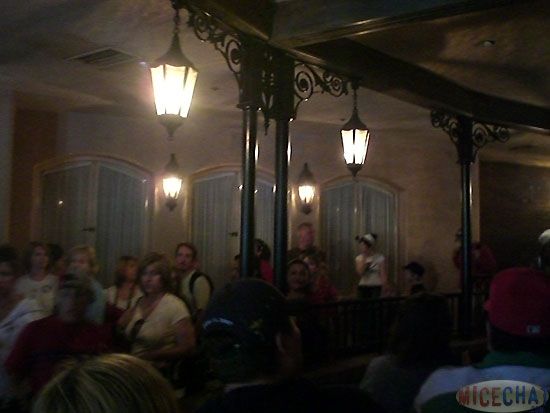 We barely escaped getting trapped in a 101'nd Pirates.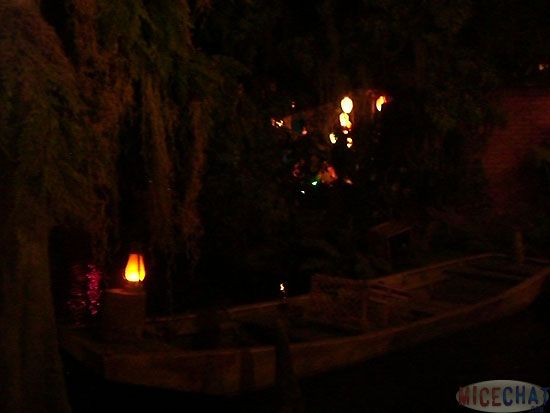 Outside the group gathered to wait for the other half that was a ways back in the line from us. They came out and we gathered all the Birthday people present for a B-day Superstar pic.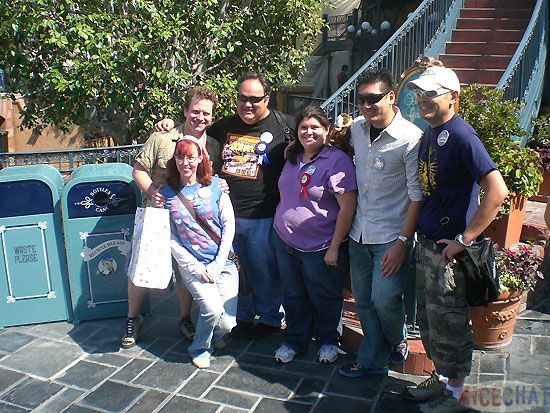 Fishbulb and Julie, PirateMunkee, Princess626, Coheteboy and Doom BGI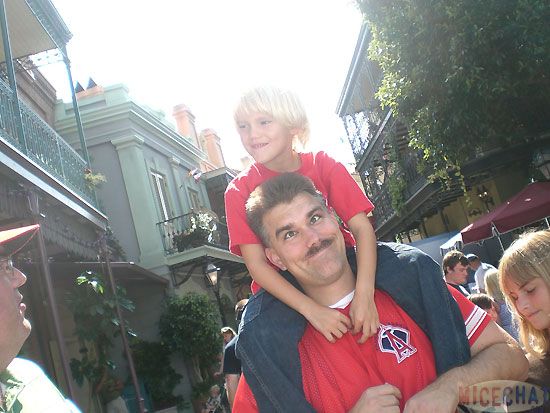 Aashee being a silly dad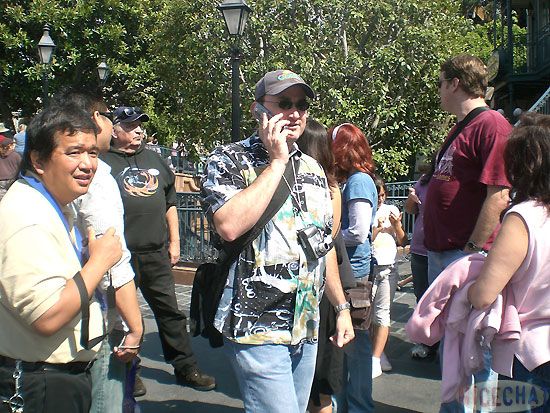 Pezz gets a call from the President. "It's NU-CLEE-ER! NU-CLEE-ER!"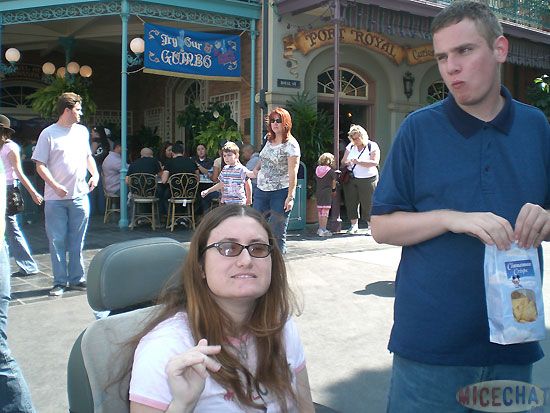 Crazylegs wonders what's going on while MonorailMan stuffs his mouth


Rixter, Mickeymaxx, Dusty and I had to split off from the group. We said goodbye to my family and all the MC pals and headed overto DCA for another special Birthday celebration...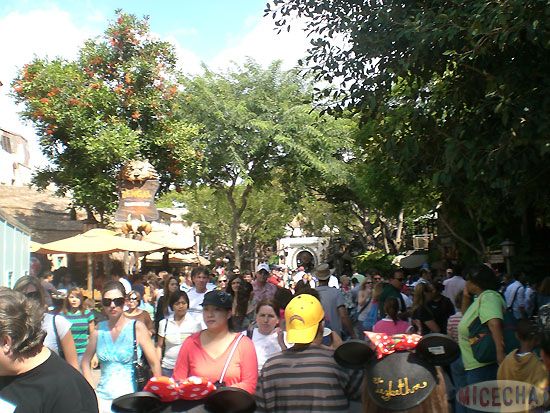 The horror, the horror, of adventureland traffic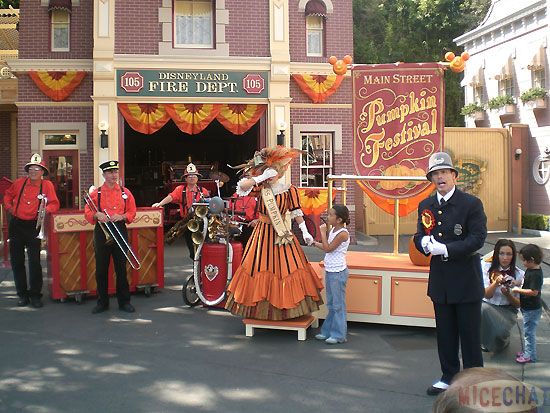 Punkin festival on Main Street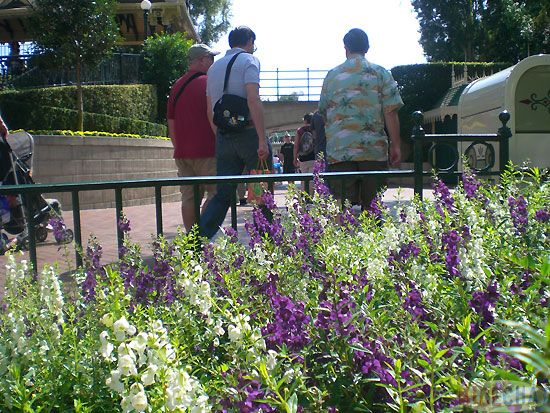 So Long Dinsyeland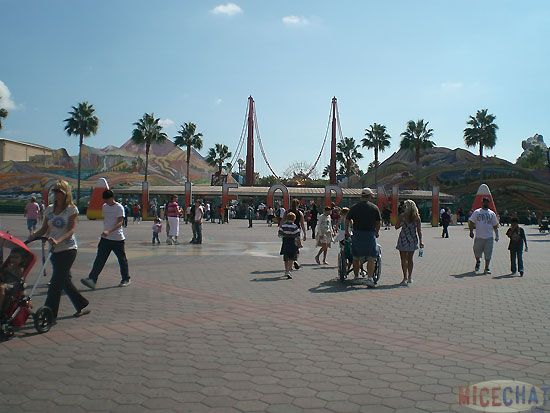 Hello DCA

We had not been in DCA since it had the new decorations installed so we took a look.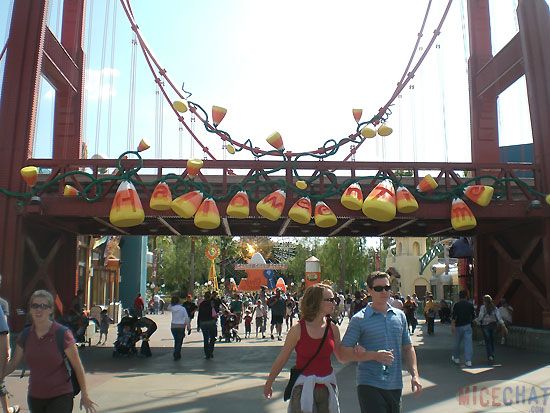 Oooooh Candy Corn!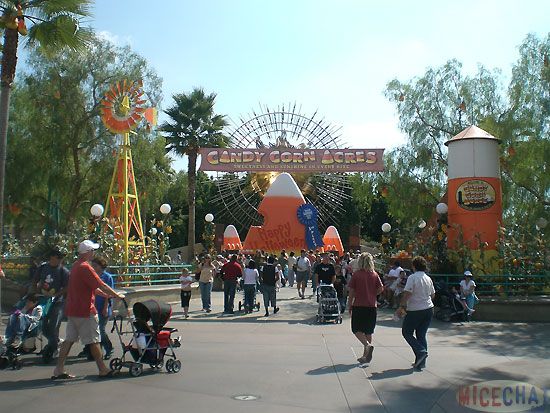 Reminded me of old school Knott's somehow.
Pretty much the idea of Cany corn acres is that anything considered a fruit is now candy corn and on this simplistic premise a whole theme was constructed. It's cute enough but we felt that it was lacking. We were left asking, "That's it?"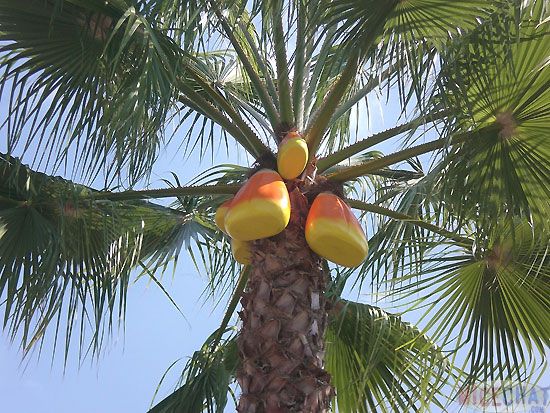 Coconut Candy corn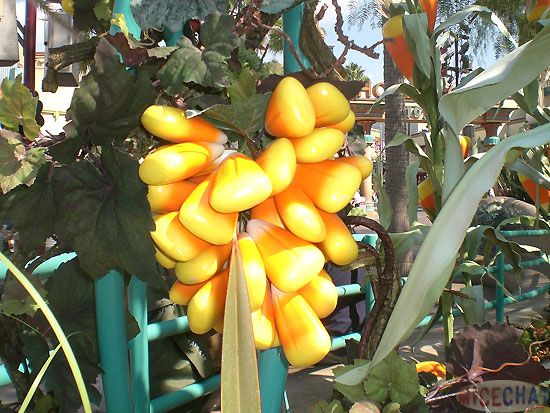 Grape candy corn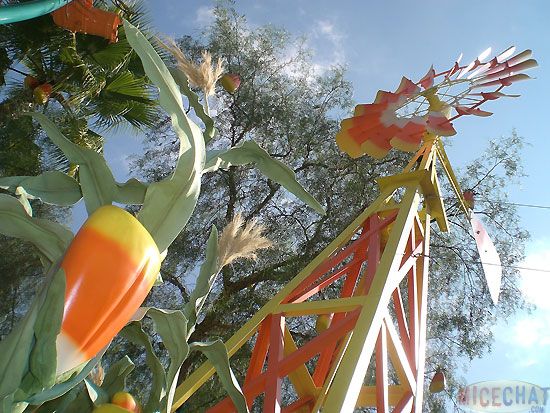 Corn candy corn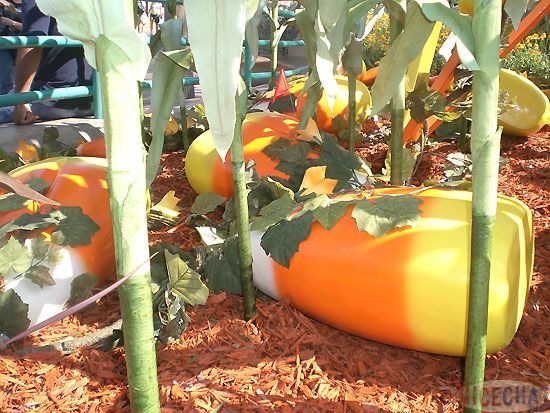 Are those watermelon?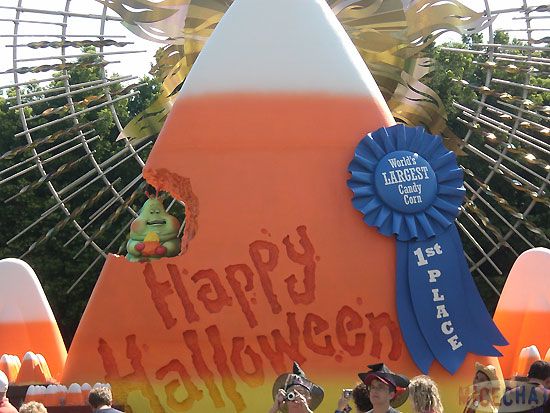 every so often Heimlich would pop out of the large candy corn centerpiece and talk to the passers by in a pre recorded spiel.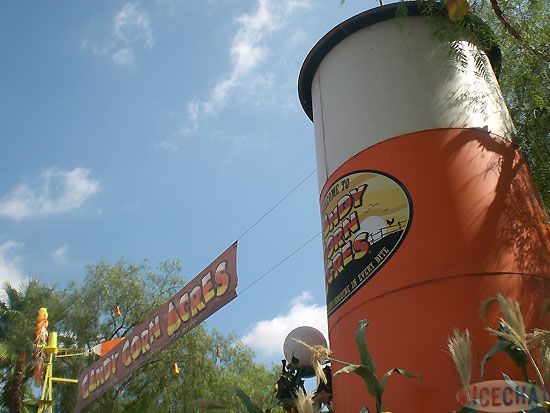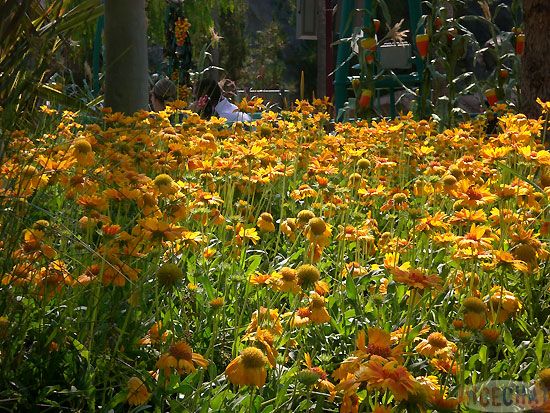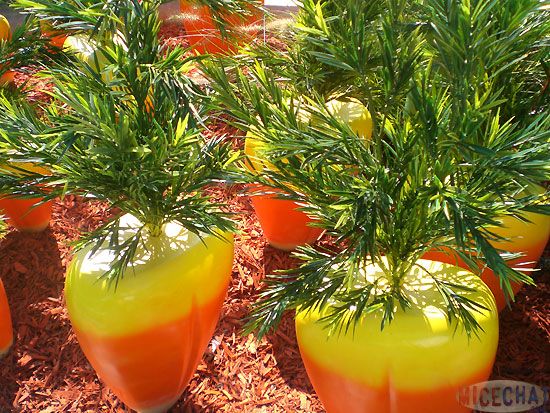 Carrot candy corn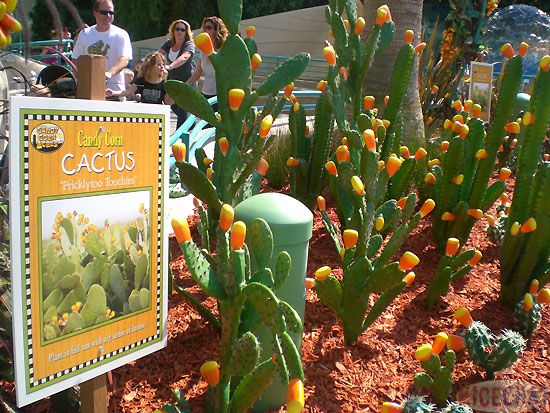 Cactus candy corn


we wandered over to Pacific wharf to see the decorations there.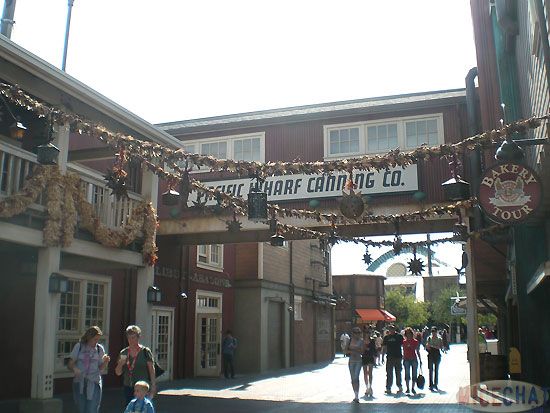 These are the decorations. That's it.
We finally made ot over to the Cove bar and Pixie Chick was there, ready and waiting , to celebrate her birthday.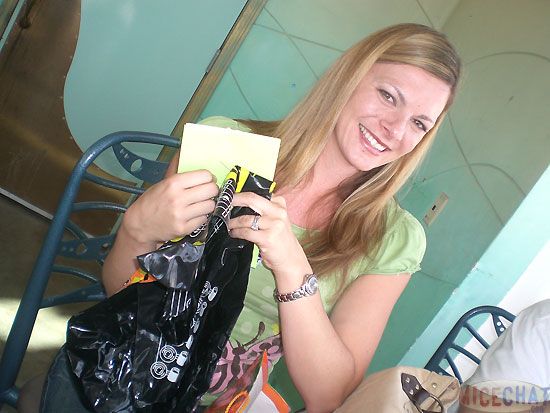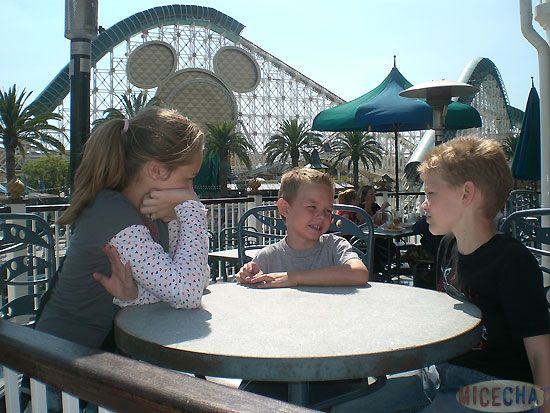 The kids LOVE the booze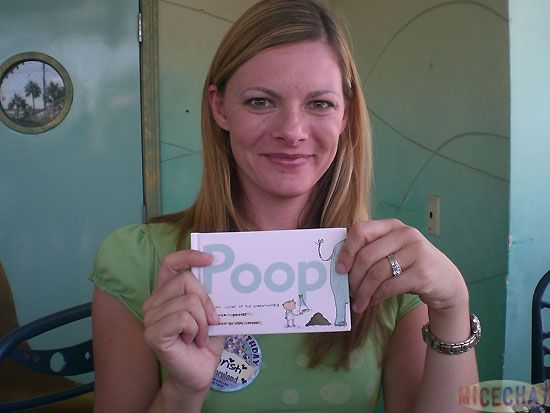 PixieChick holds up the present that Dusty and I gave her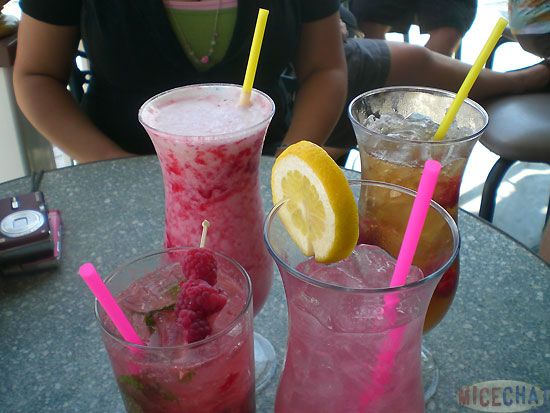 Mmmmmmmm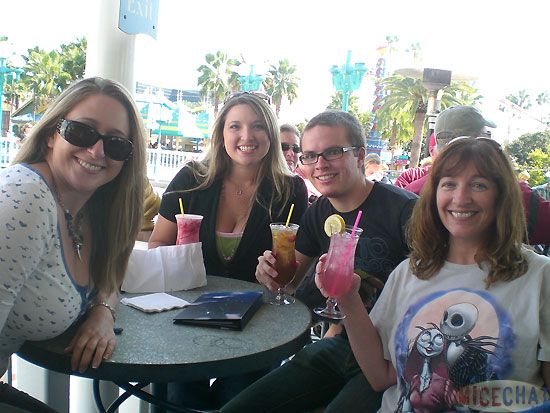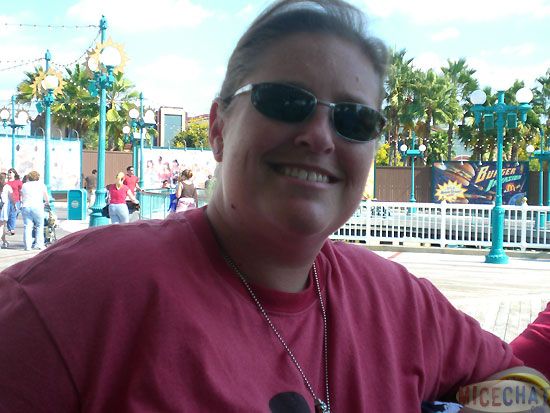 Grumpy4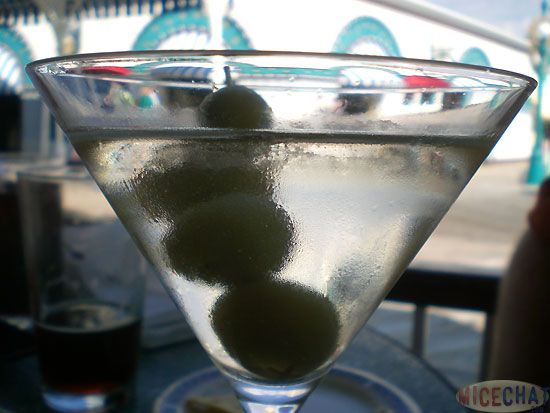 my drink came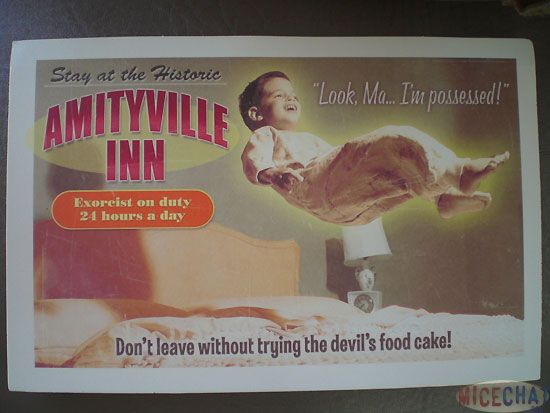 I got this card from my sister for my birthday and it cracked me up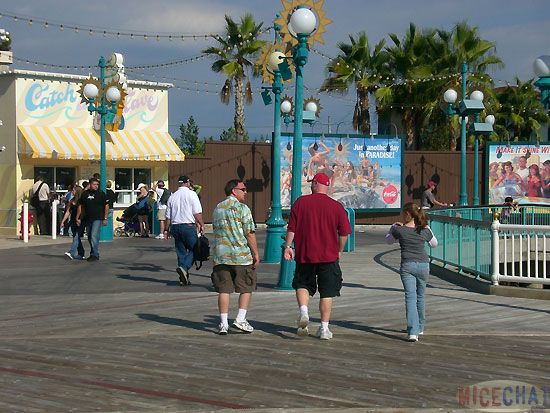 SirClinksalot, Lil Clink 1 and Rixter went off to ride Screamin'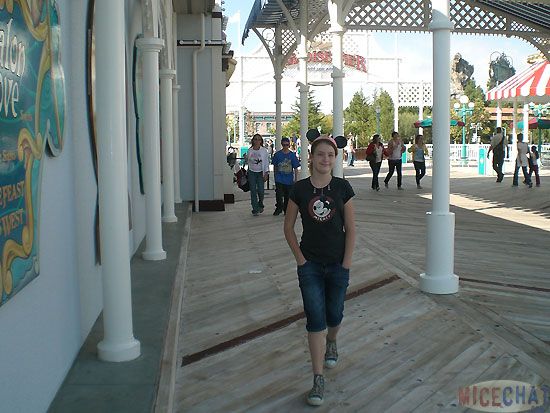 My Family finished at Disneyland and wanted to go ride soarin with me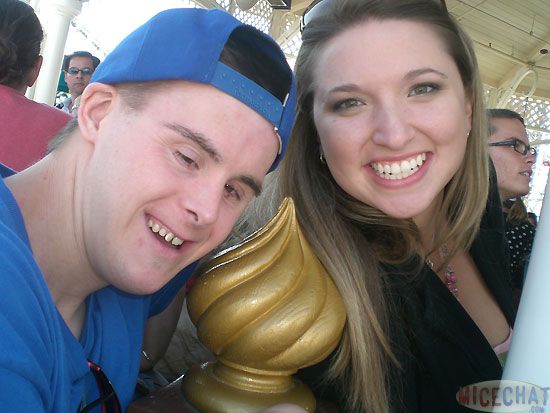 MissChristine and Robert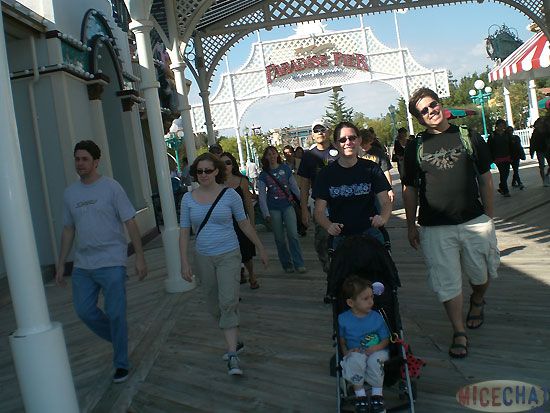 More of the group stopped by



Sadako and FlyboyHi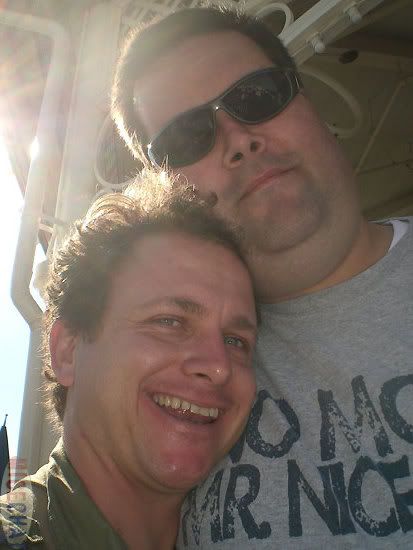 I Heart Borneo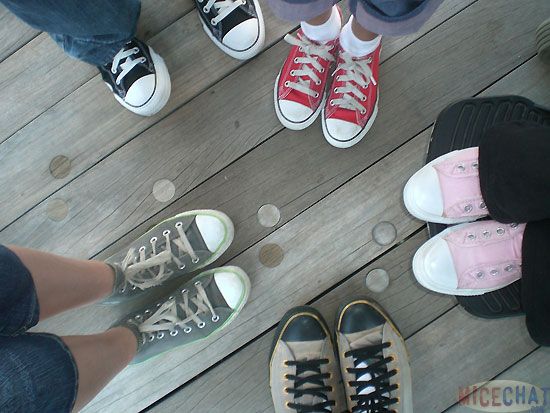 A brief congress of the cons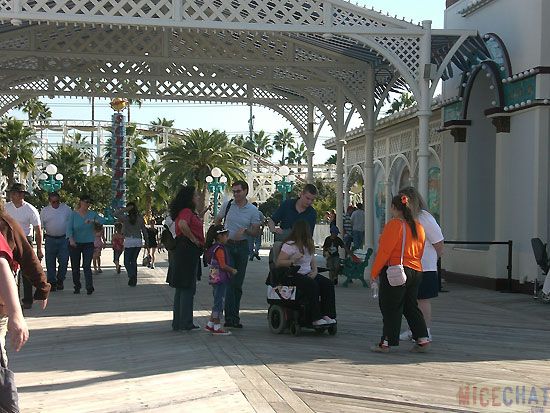 On our way to Soarin we ran into AliasD
We decided to take the nature trail through Grizzly peak to get to Soarin'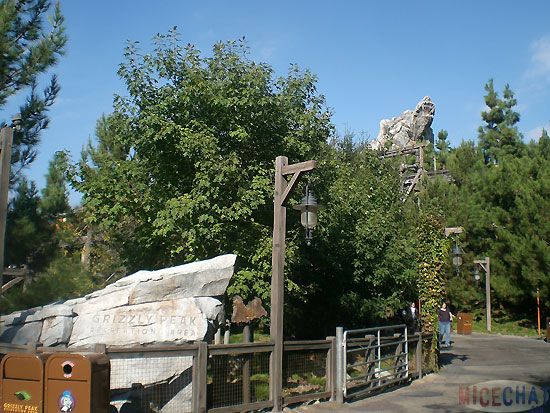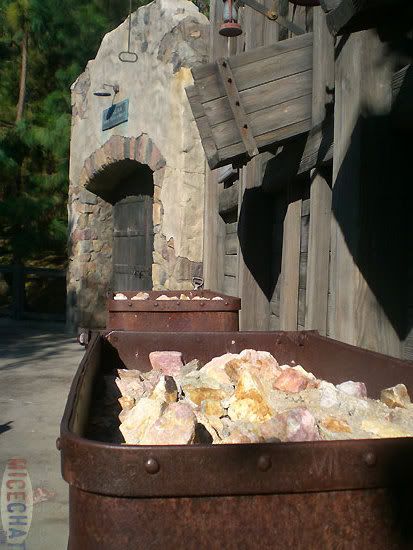 It was kind of a bummer. We got to Soarin and they were only operating ONE theater. This made the wait excruciating. After about 10 minutes outside in the Fast Pass line we decided to opt out. RObert was ticked but we made promises that we would do Tower so he was okay.

Crossing Candy Corn Acres I ran into Harrison Ford who was with his young son and a plaid. I asked if I could get a pic but he said he would rather not with the kid around. I realized that was pretty smart so I said thanks and left. As I was leaving I saw Colista Flockhart of Ally McBeal fame approaching them. BLECHHH. I couldn't get away fast enough.

Wandering into The Hollywood pictures Backlot the group went over to ride Monsters inc and then we took a stroll through the animation building.
Susan, Robert and MonkeyC had never been in here. So I took them straight to Ursula's Grotto.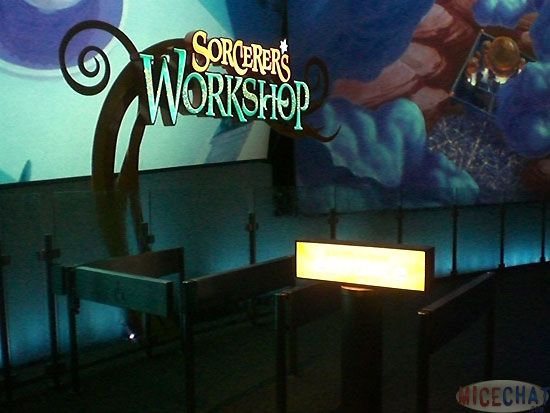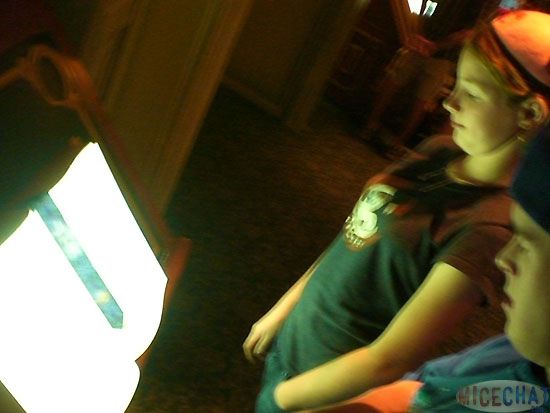 MonkeyC was more like Ariel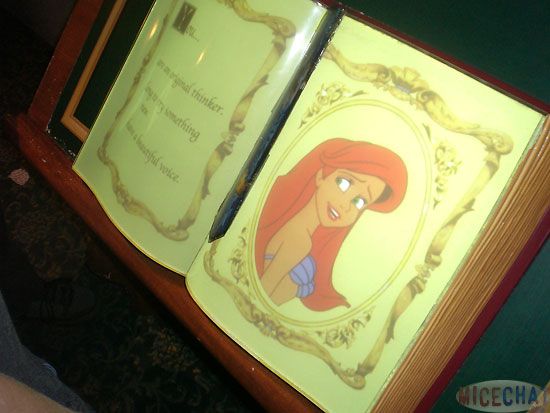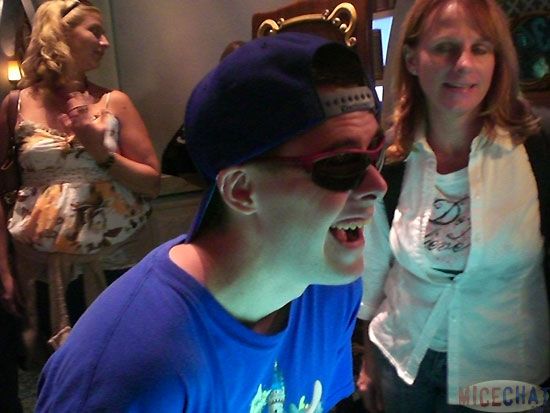 Robert was...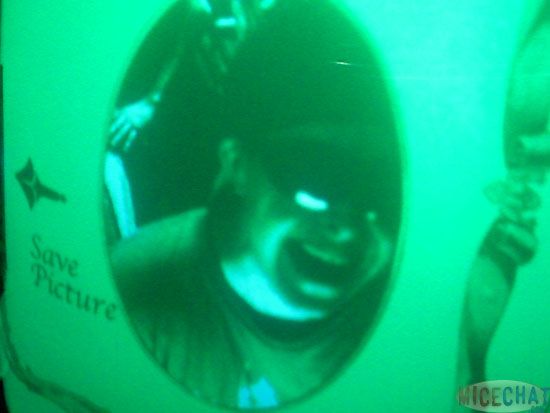 More like...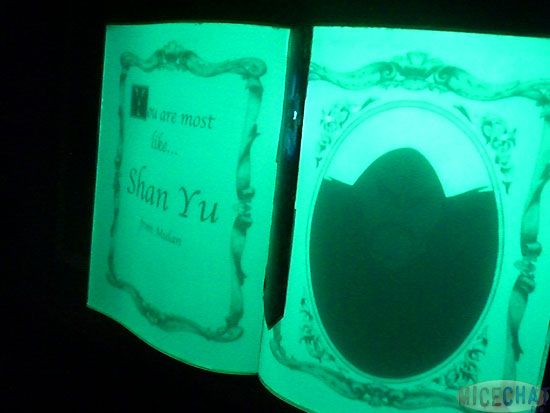 Shan Yu, the bad guy from Mulan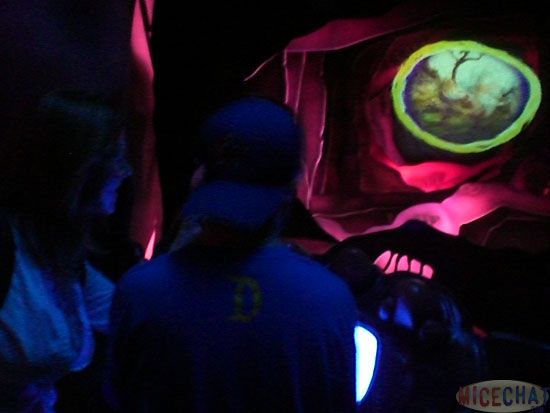 In Ursula's Grotto we sang Hi ho and we all loved it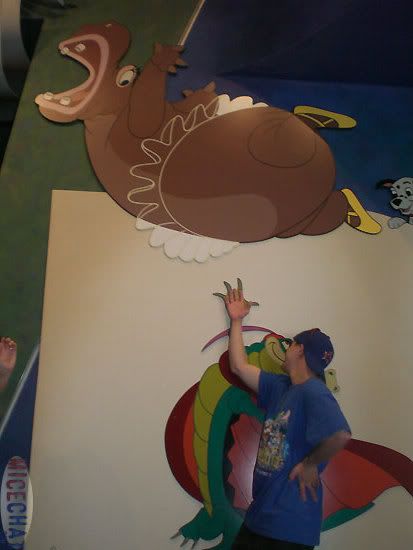 Robert decided to throw a hippo into the air
It was now time for Tower of Terror.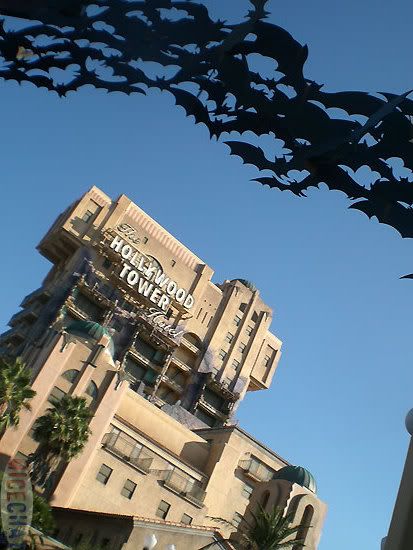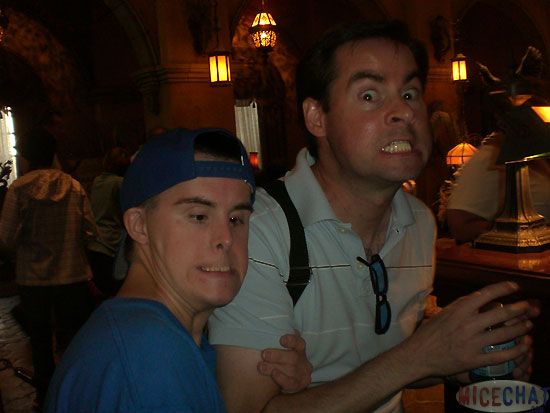 Robert and Dusty got in the scary mood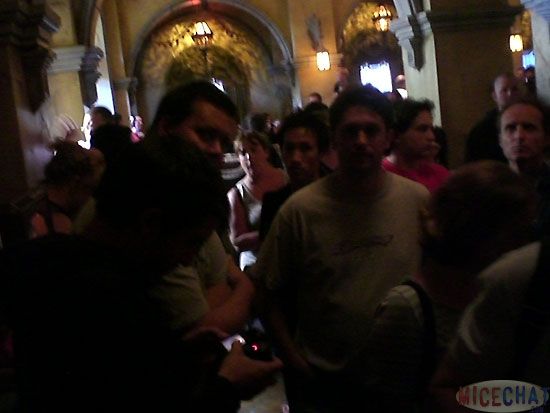 The rest of the old group joined us for one last ride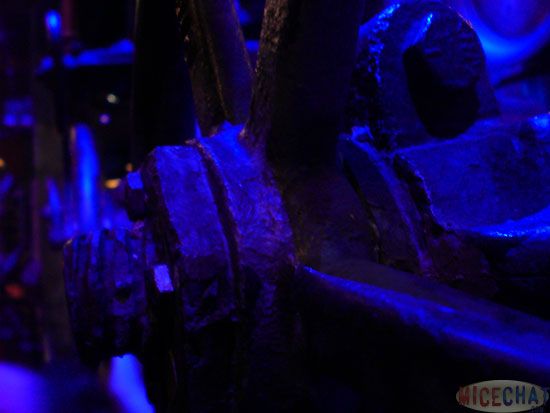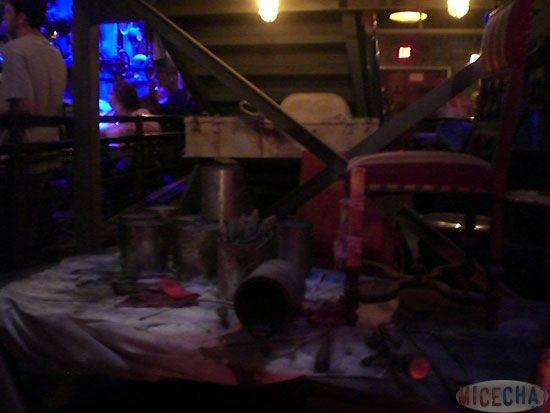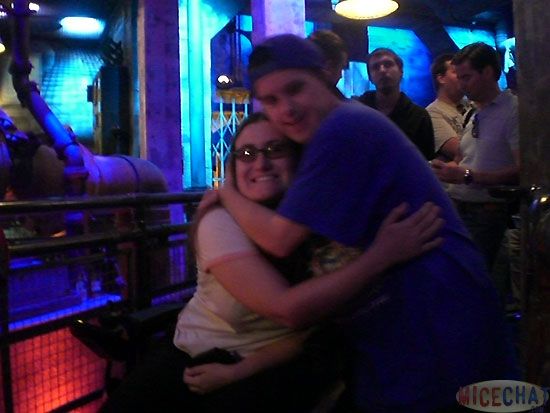 Crazylegs and Robert sittin in a tree...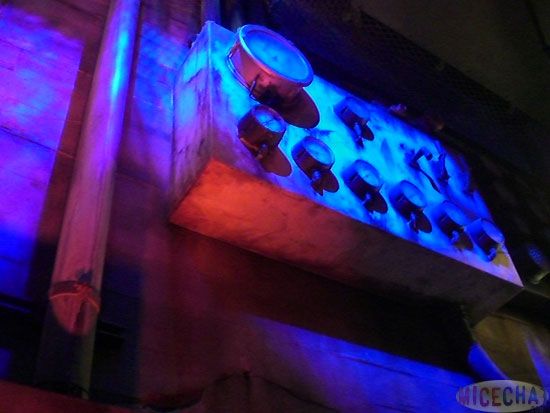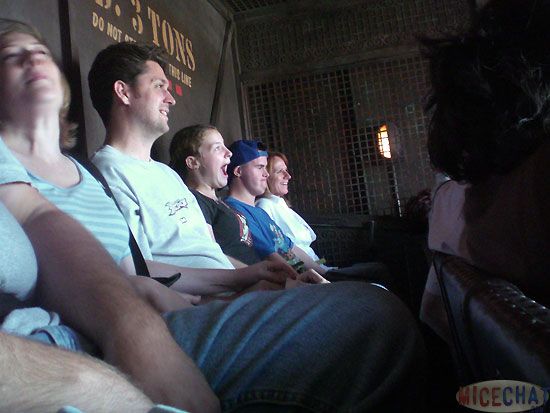 Say Cheese!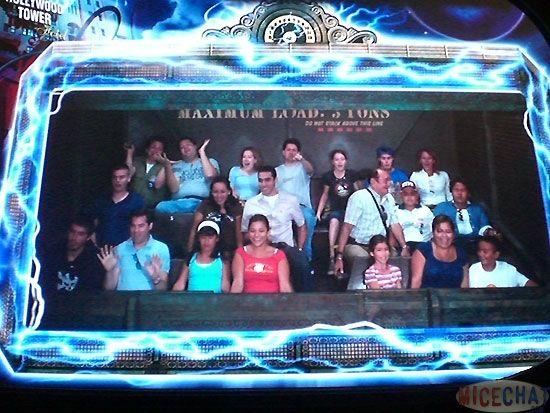 We were on our way out of HPB when we realized our escape was blocked by the awful Block Party Bash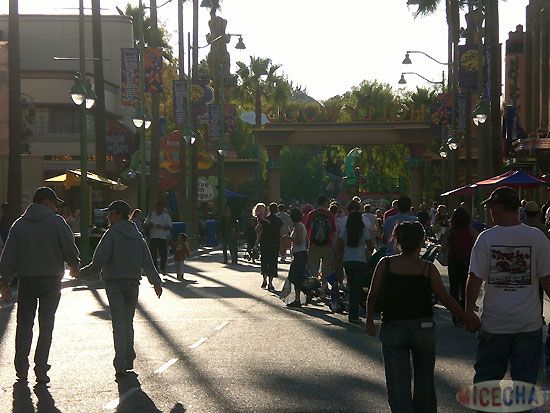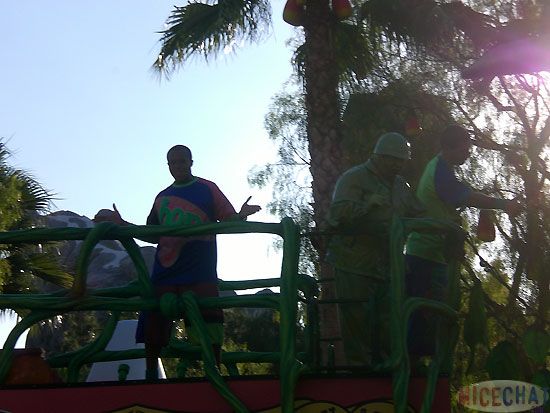 We narrowly escaped and made it to Down Town Disney where we said goodbye to my sister, niece and nephew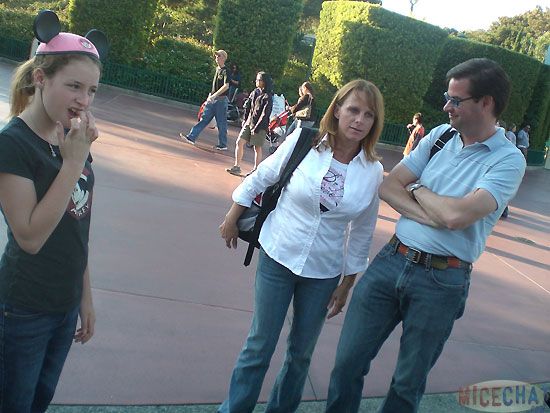 MonkeyC, Susan and Dusty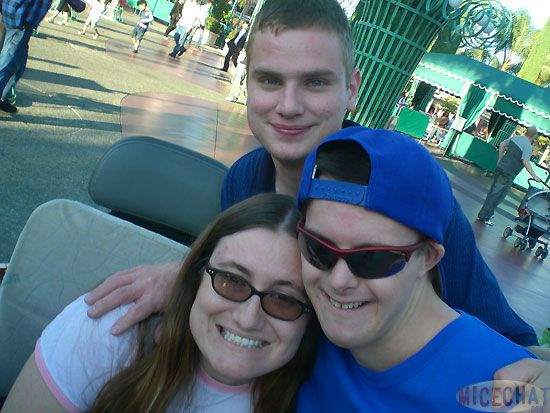 Crazylegs, Monorail Man and Robert
Dusty, Crazylegs, Monorail Man and I decided to go have dinner at story tellers.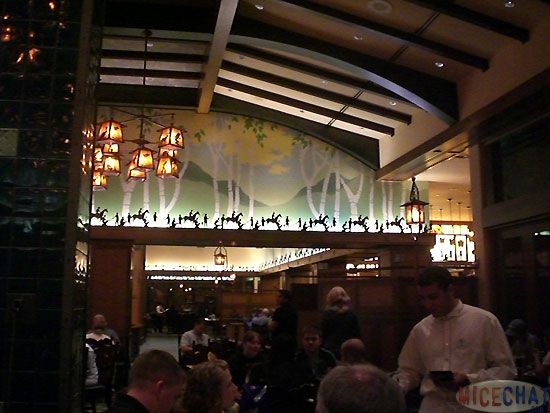 and that was it.
It was a mad cap crazy weekend filled with thrills chills and spills. We celebrated a record 7 birthdays at the Sunday meet and had a wonderful time. I want to hank all my firends for the lovely cards I received and for all the love you guys dish out. It made my little birthdya weekend truly special as I am sure it did for PirateMunkee, Princess626, Coheteboy, Doom BGI, Julie, and PixieChick. Thanks so much.

See you at the hub!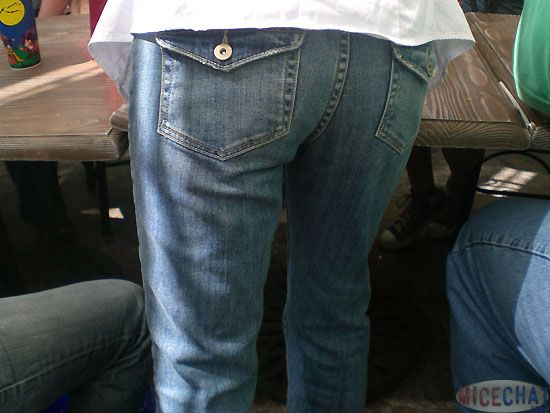 THE END!!!