so this is the first time i've ever posted a new thread and i thought this would be a good start.. we got invited with some friends to club 33 for a bday dinner sunday night and it was amazing....... i keep seeing all these fun trip reports and mice chat meets reports, and i wanted to to get in on the fun.... who knows.. maybe i'll show up at a meet soon!!! (hopefully) = )
we walk in and see this... the glass elevator...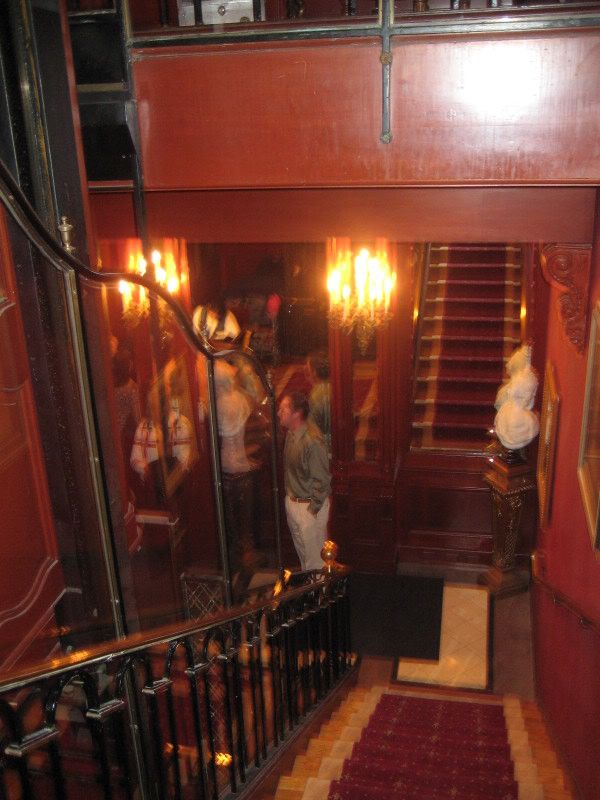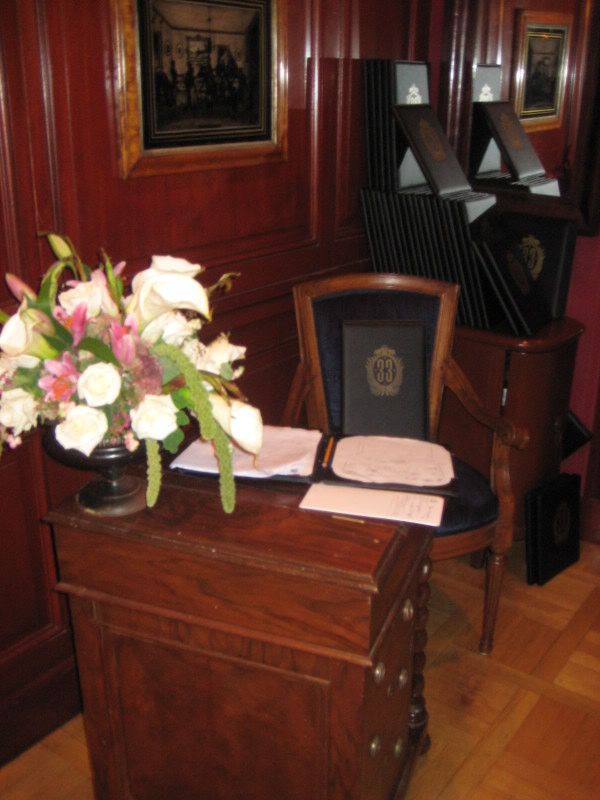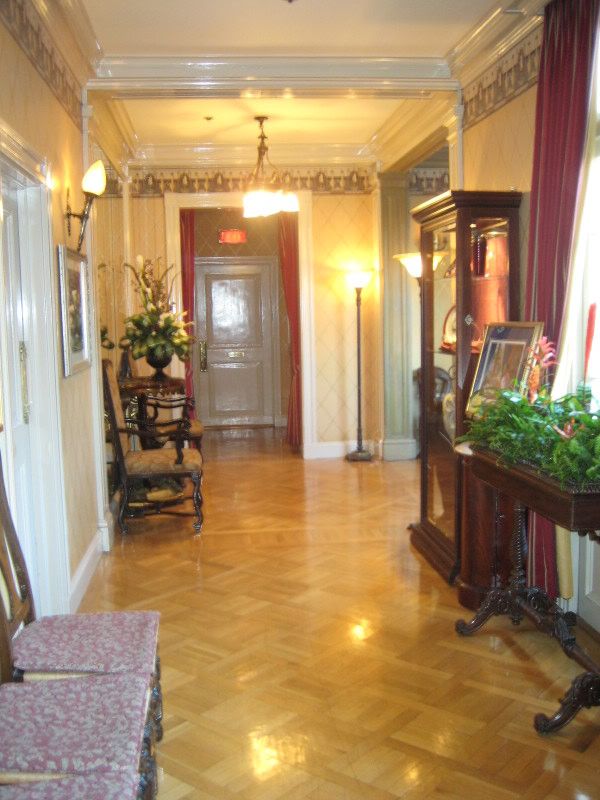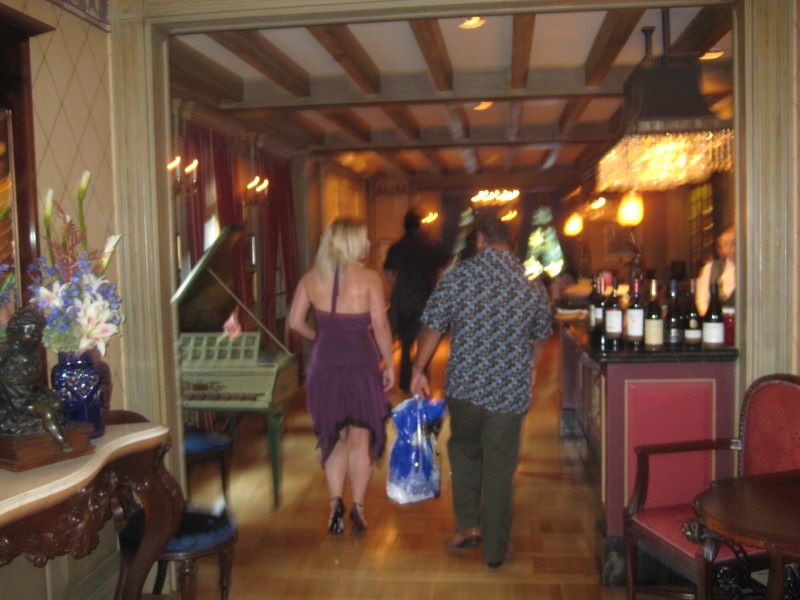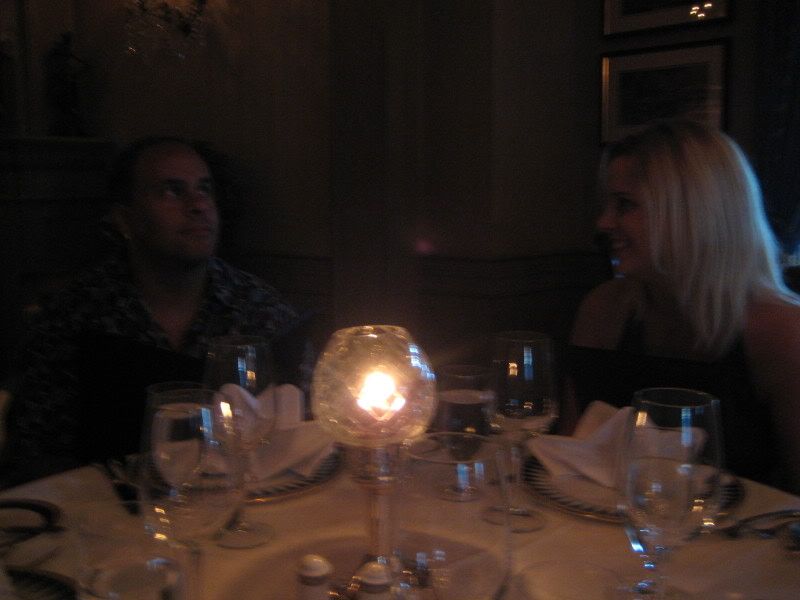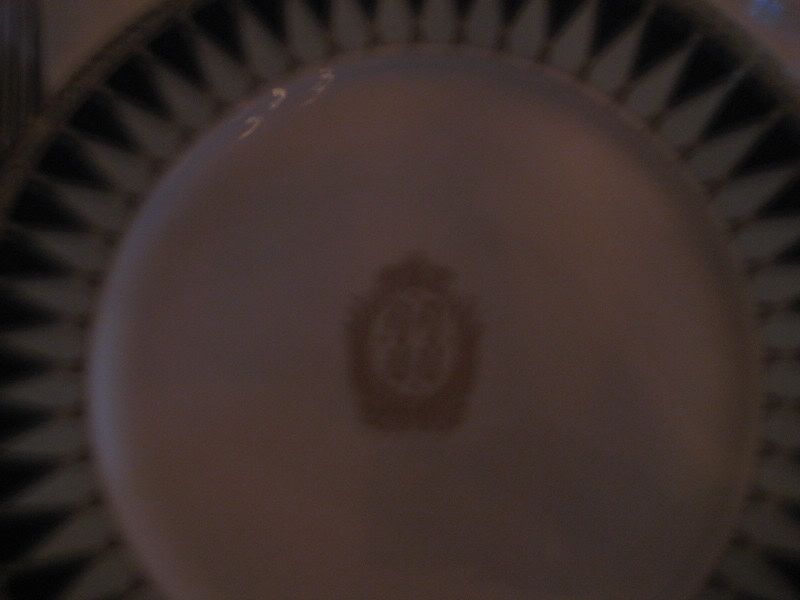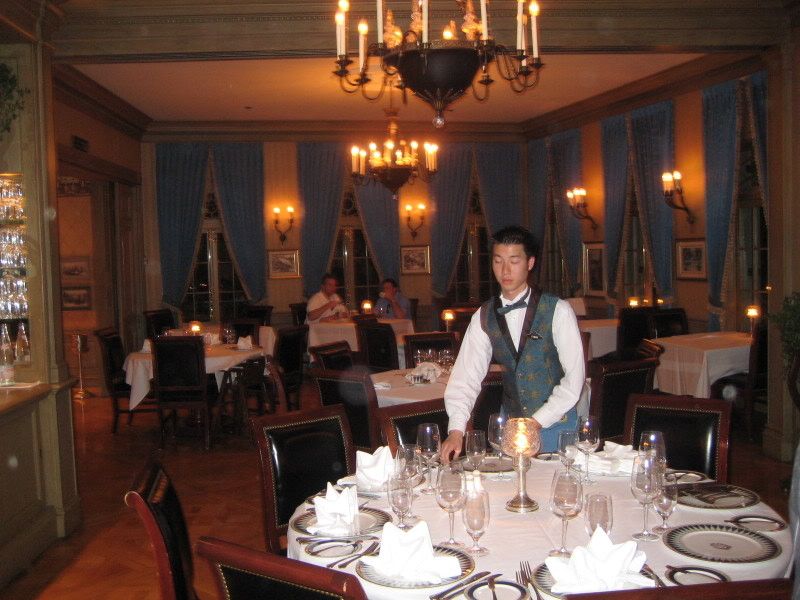 so i then decided to check out the ladies bathroom to see if theres anything special in there.....(i know i know, its just a bathroom, but come on..)
nothing yet, til i got to the small toilets...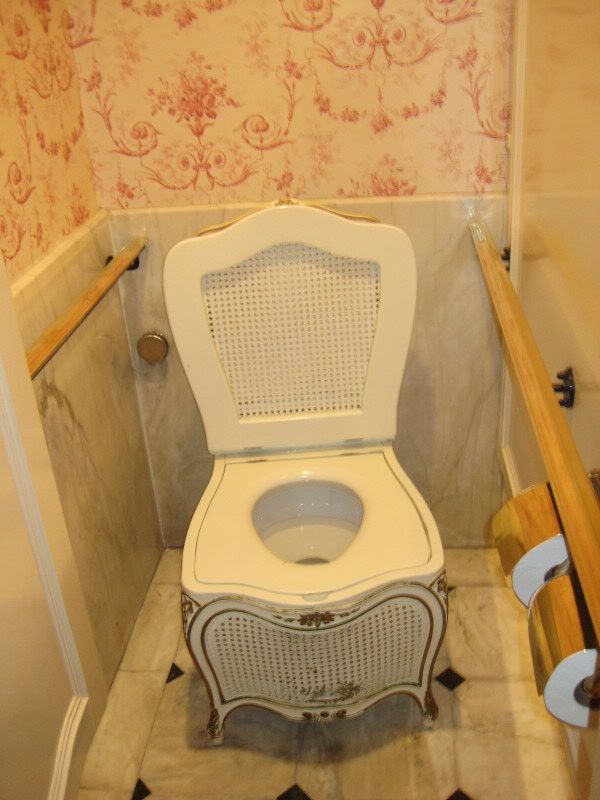 okay soooo back to dinner...(nice jump huh... from the ladies room to dinner)
we all ordered the Vitner 5 course menu which is $75 dollars and soo yummy!!!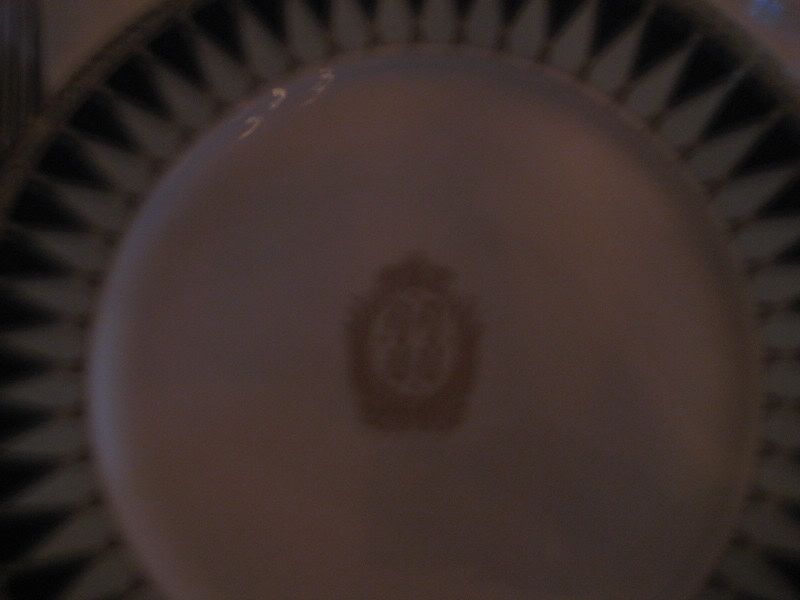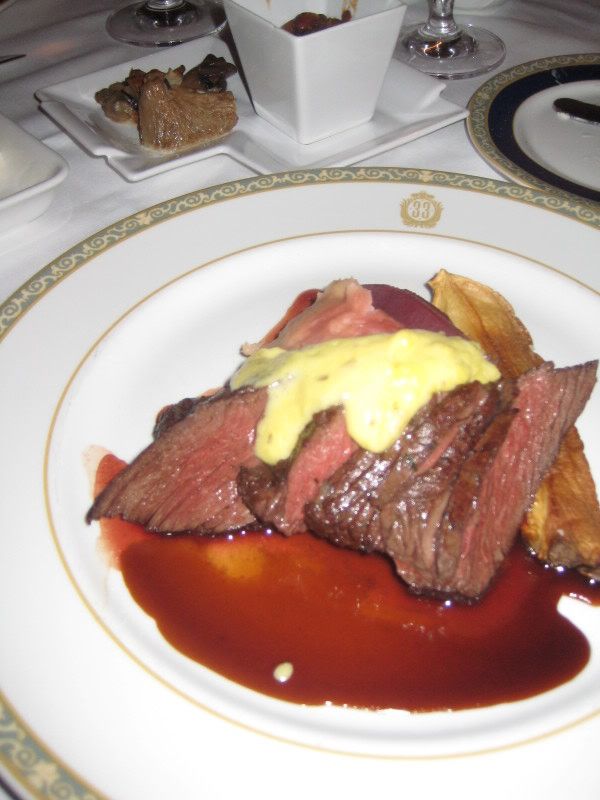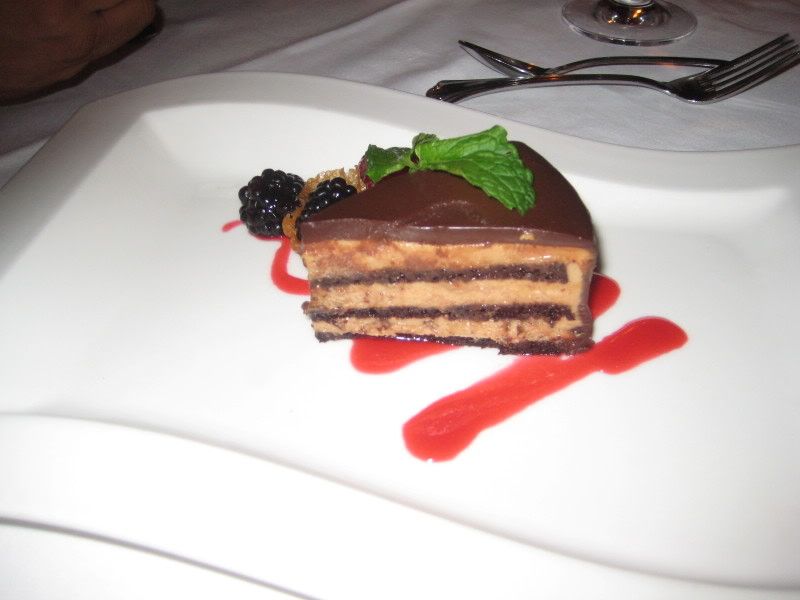 it was our friends birthday
they even sang happy birthday to him in the restaurant... which if i remember correct they don't do in the blue bayou anymore, cuz last time i went they didnt' sing to me for my birthday= (
Now onto the balcony....it was already too dark to get good pics, i wish their had been more decoration up so the lights would of looked good in the pics but alas.. nope...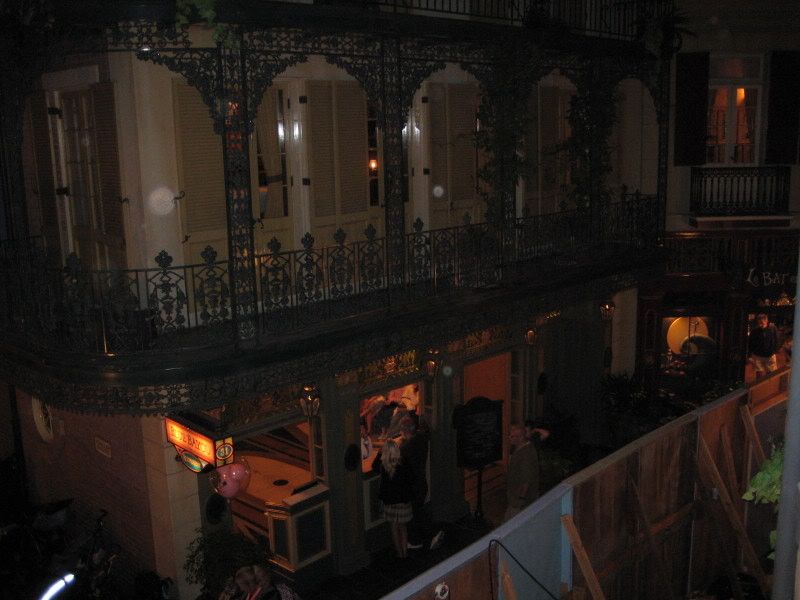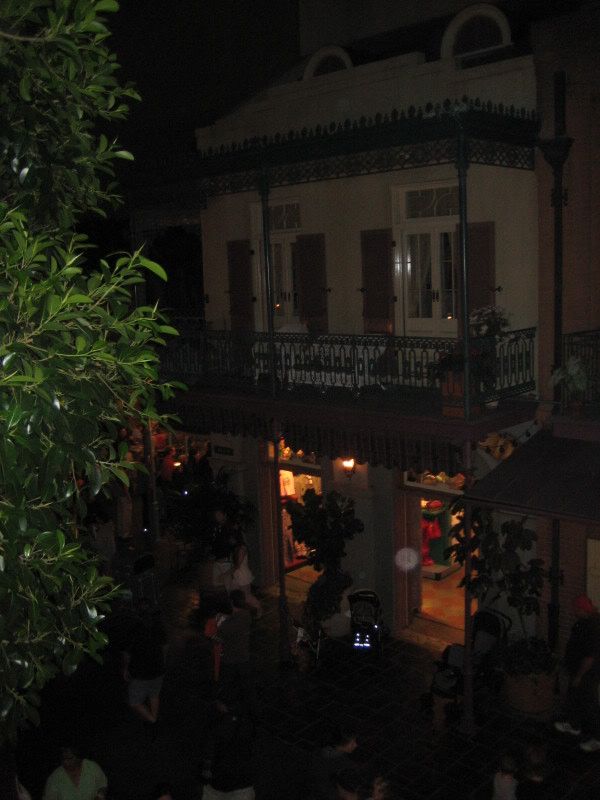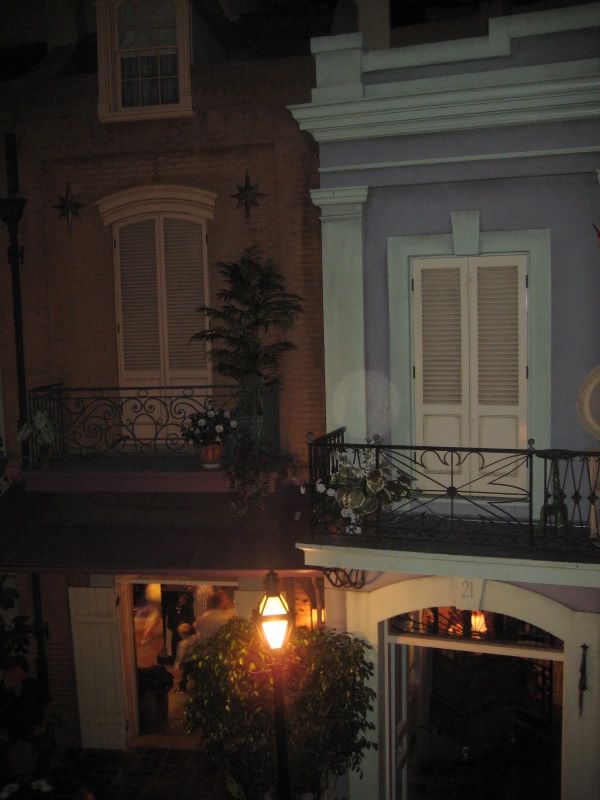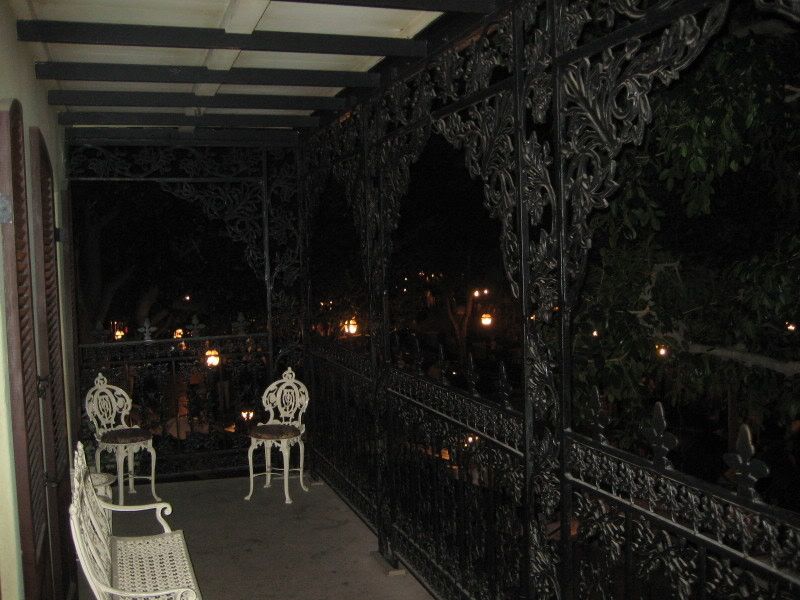 <center>Now inside to look at stuff on the walls...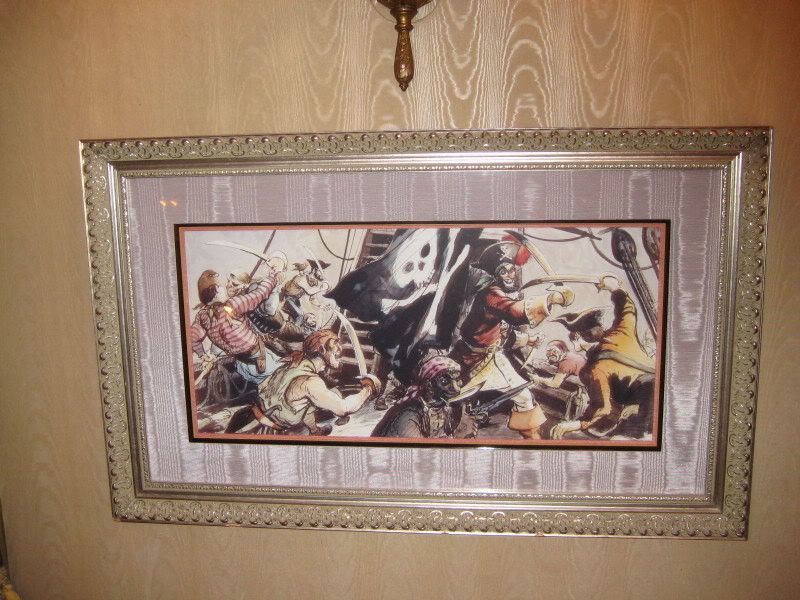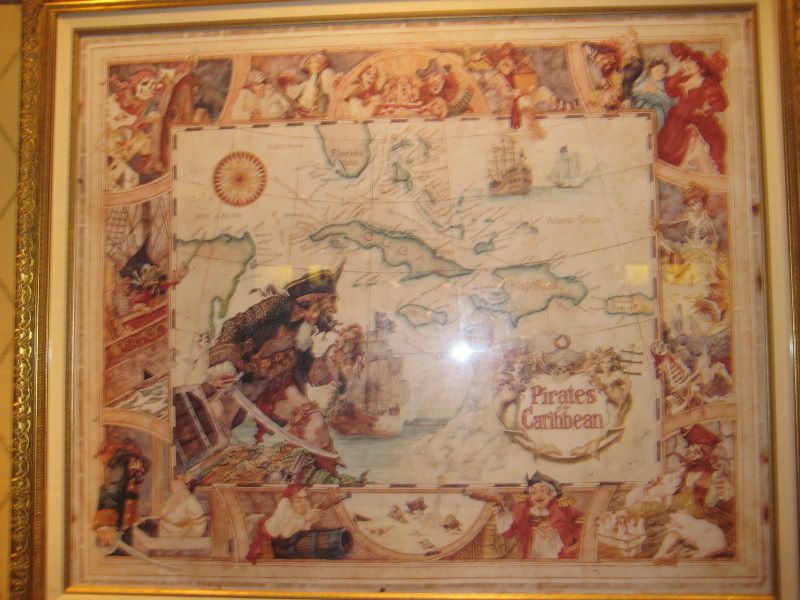 i need to learn to take pics better sorry for the flash in almsot all of them, i not to good with a camera.. still learning..........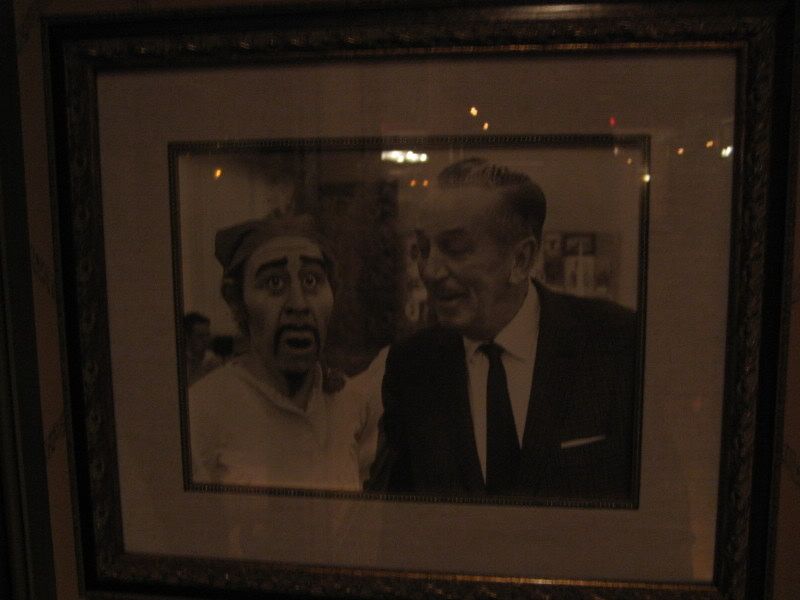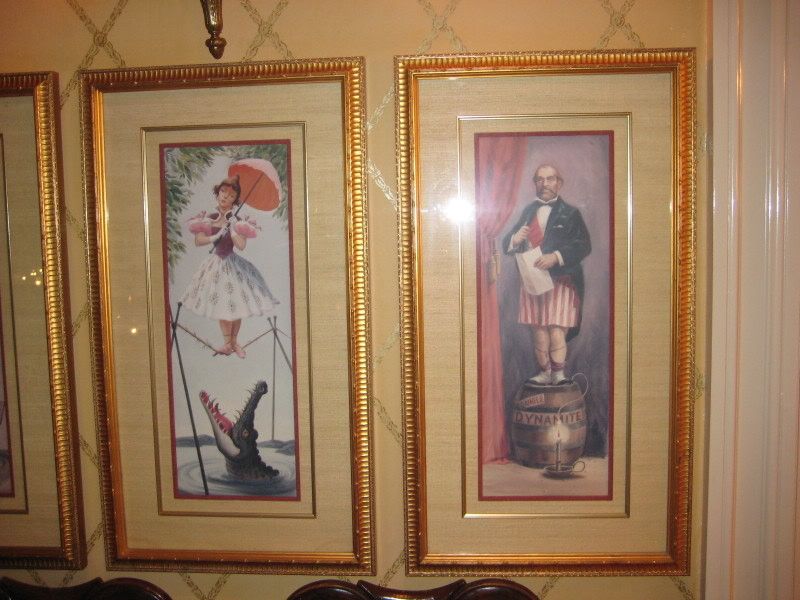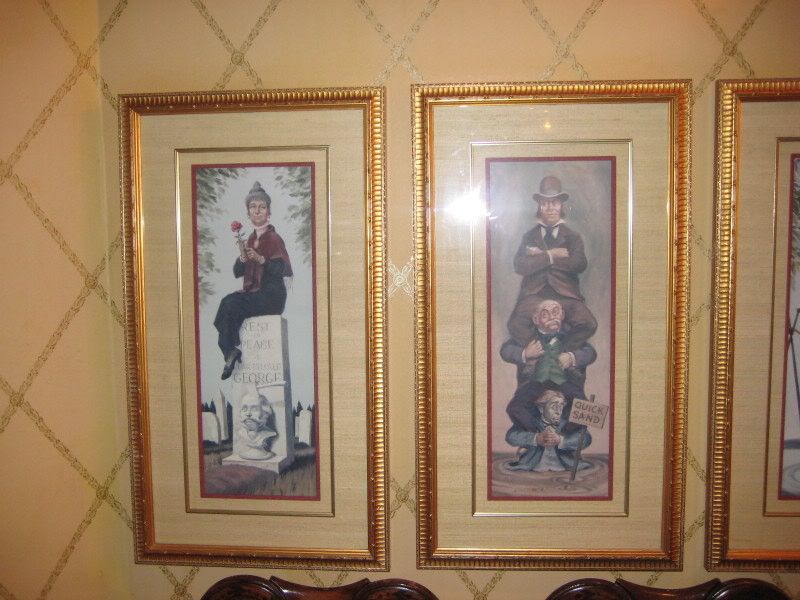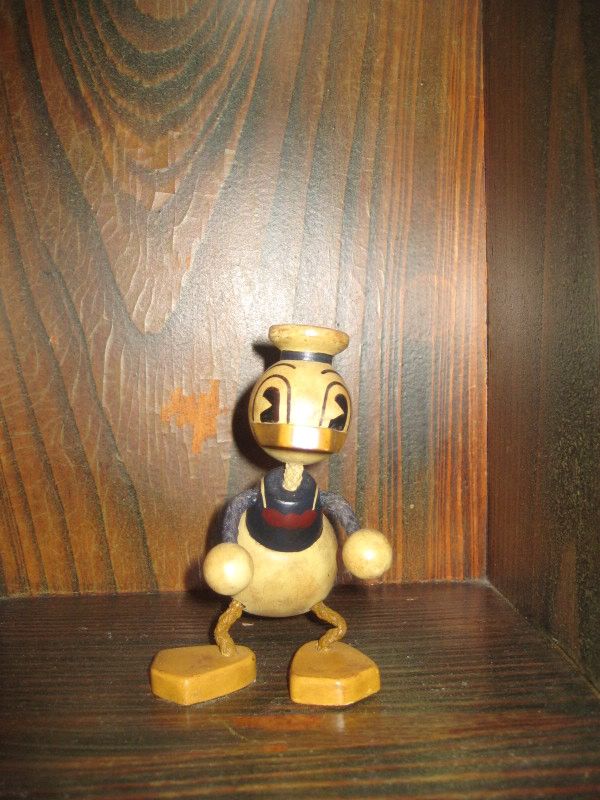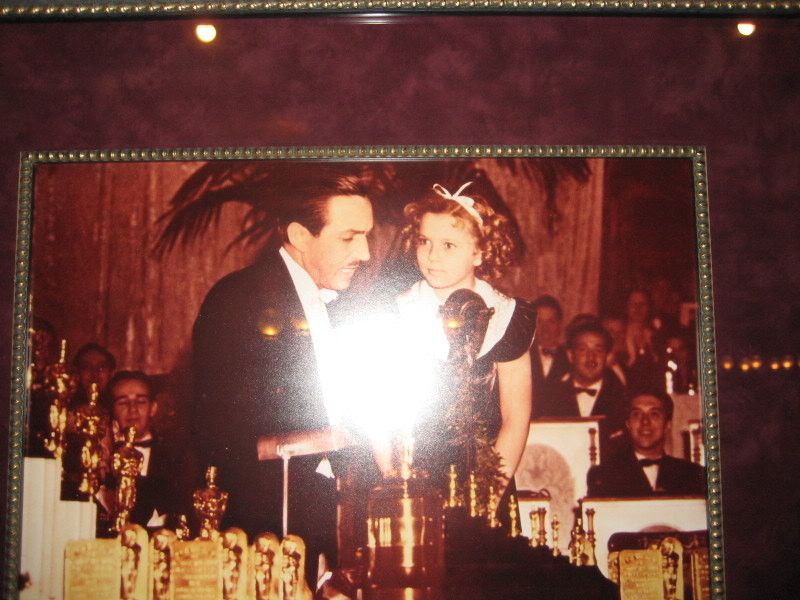 okay... so this hand thing kinda freaked me out...what the hell is it???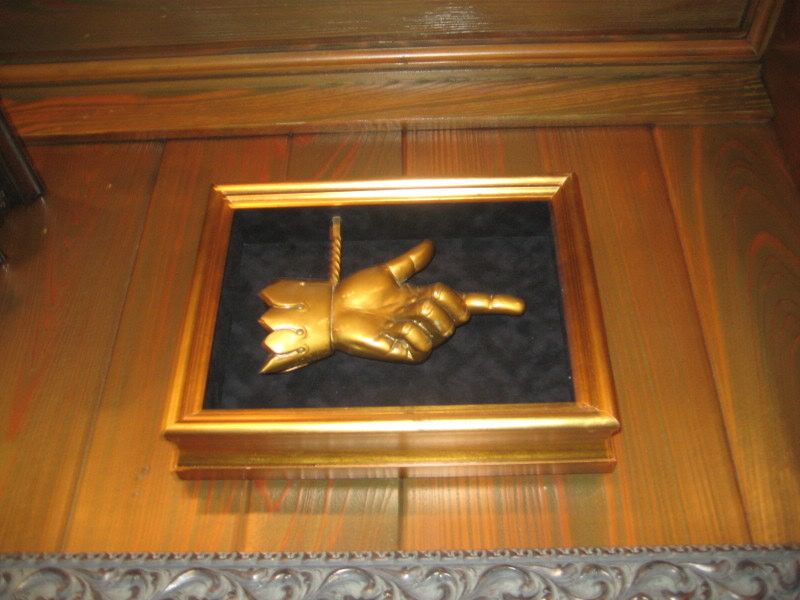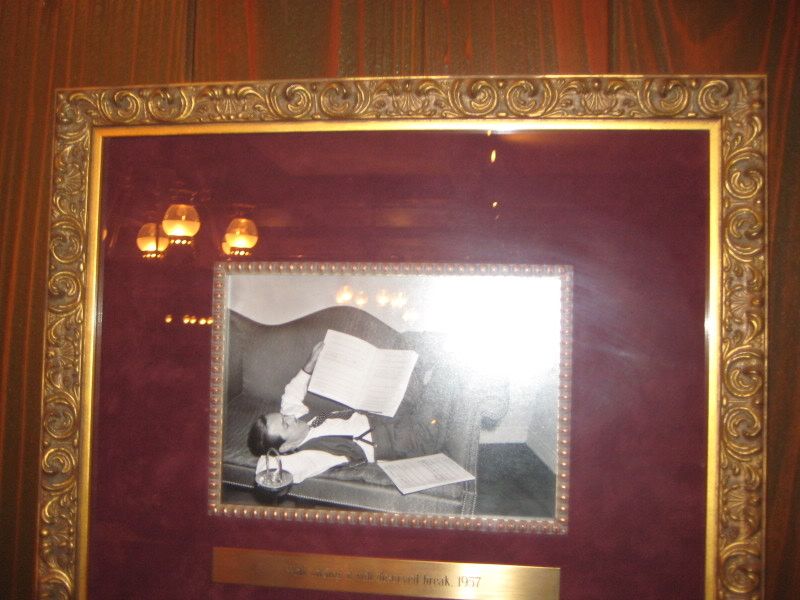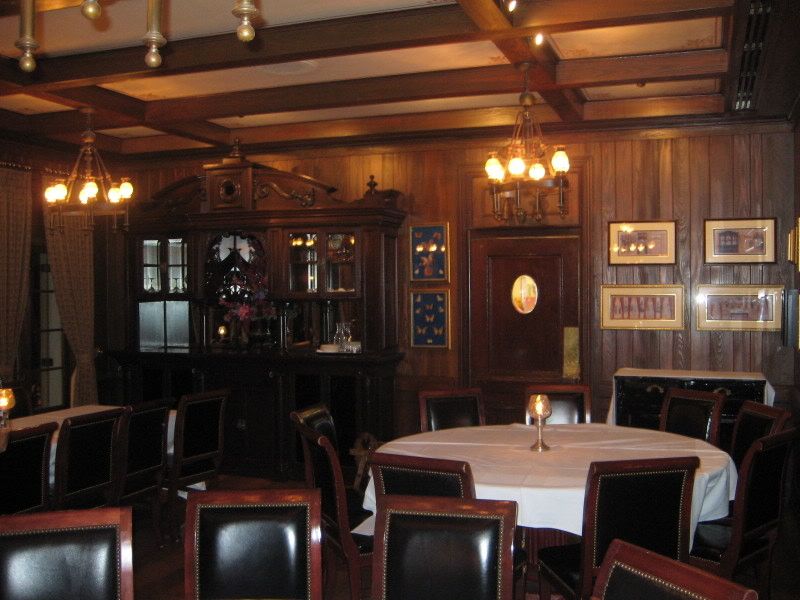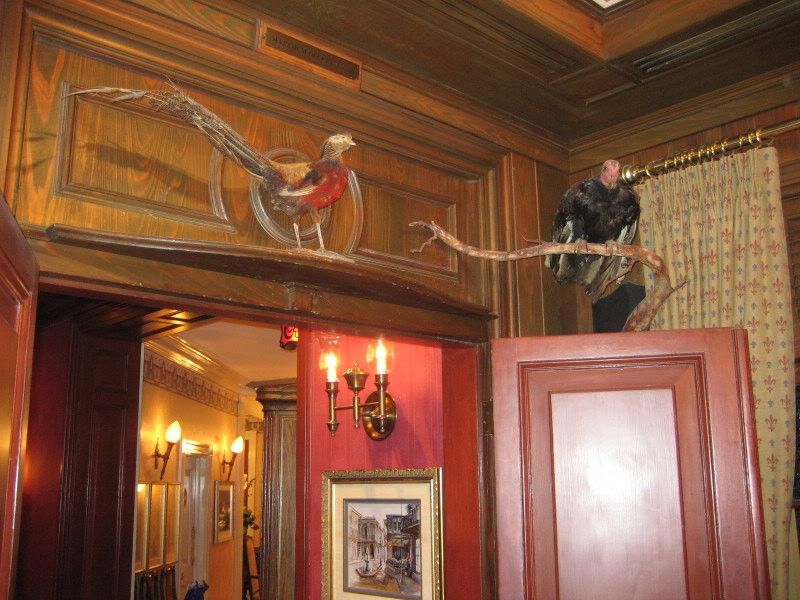 <center><br>
this is my favorite pic in whole place.....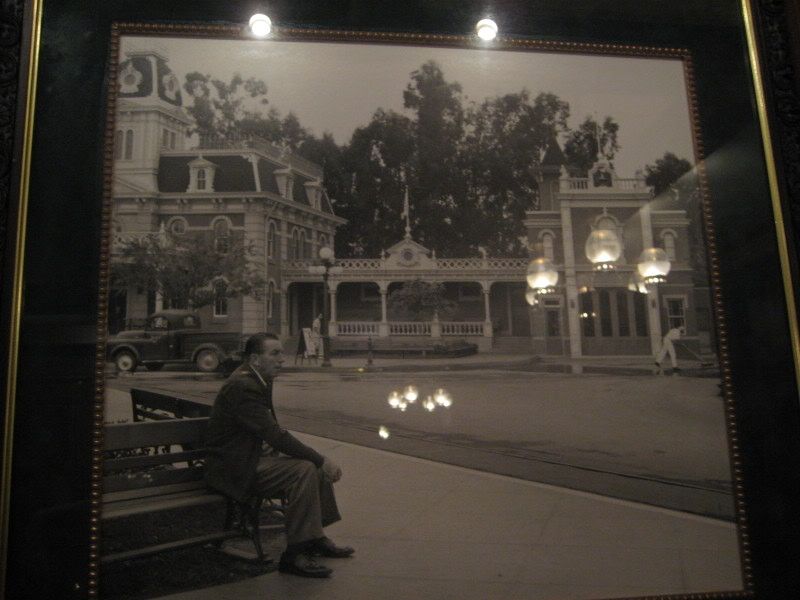 and now what everyone who isn't a member wants to know......
the MERCHANDISE>>>>>>>>>>>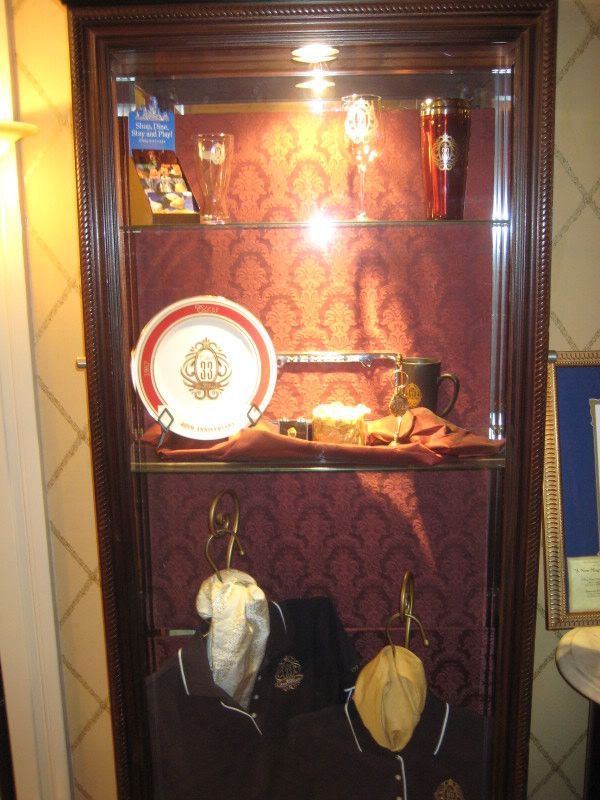 they had no more mens shirts only ladies, but only 1 size...
they had 2 pins, each $10,
wine glasses $30
pub glasses$15
coffee thermos$20
plate $95
key chain$10
they had a super super cool liscense plate cover that was gold that said member on top and club 33 on the bottom, but of course, thats members only...
sorry no close up pics of merch, i was in a shopping daze....
so there you have it.. my trip last night to club 33.. it was absolutely amazing and wonderful all w in one night... i had sooo much fun, it was so nice and relaxing up there, you could barely hear the park, (well except for when you opened up the balcony doors)it was like being somewhere else, which is exactly what club 33 is......... thanks.... hope you enjoy the pics... i'm still learning to use my camera......
keep me posted about the next micechat meet!!! = )
thanks
caroline