On September 19, 1987 I married my hubby Timmy and it was one of the best decisions I have ever made. I knew he was the one when our first out of town trip took us to Disneyland 22 years ago. So there was really little doubt where would go for our 20th anniversary.
We left Phoenix Saturday morning at 4:30 after our usual barely can sleep the night before. We made great time and arrived at the park at about 9:45.
We saw Goofy ready for Hallowen.
Hubby and I
First ride had to be Haunted Mansion Holiday. We had never gotten to see it decorated before and thought it was great.
I wanted to go check on the turkeys so we headed to the ranch, but the turkeys were not out due to it being muddy. The CM was then telling us that this year's Thanksgiving turkeys will be going to Florida to live. The area was decorated nicely with photo ops spots.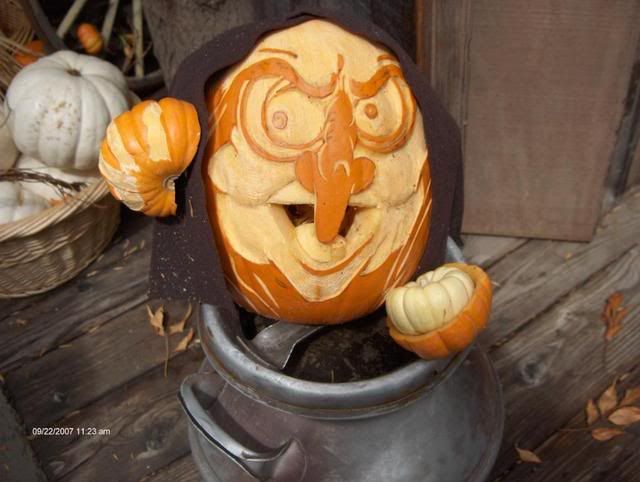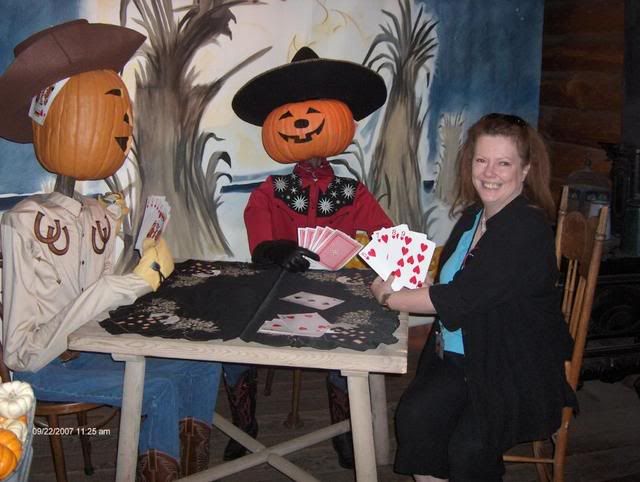 I think this used to be a popcorn box.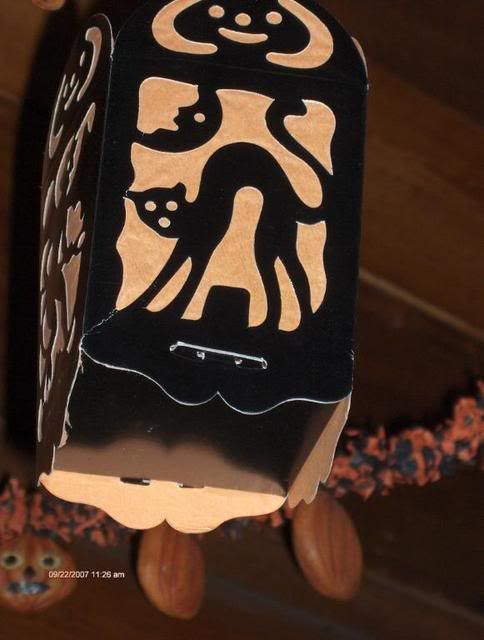 We then ran into Maynard who was working an event. We stopped to talk to him for a while and asked about his adventures down under. Then we told him how happy we were that we had gotten to ride the jungle cruise with him as our tour director many, many years ago. He then asked if he could sing a song and hubby caught it on video. As soon as I figure out how to edit the end I will post it. But here's Maynard:
They have a cute show going on for the kids so we sat down and watched it.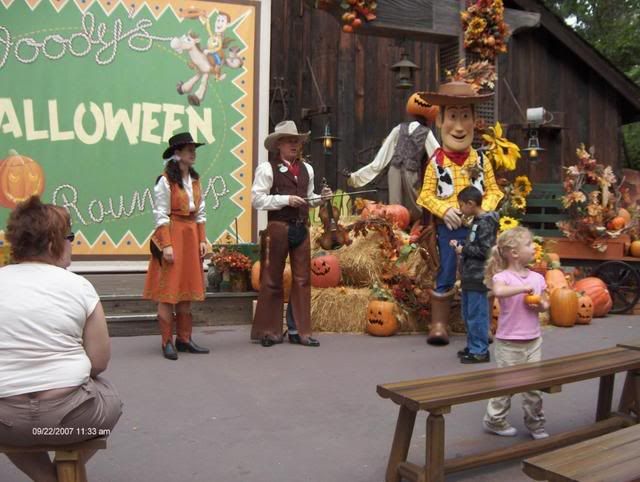 22 years ago at the park we took a picture on the carousel so for old time's sake had to do it again.
Saturday they were selling the final piece and when we had walked at 10:00 am. the line seemed long. At noon it was just as long.
We decided to go over to DCA to see the decorations. Stopped to make sure Hubby's brick was OK.
Candy Corn in the rain
After checking out the decorations and the scream show we decided to go see Aladdin. We had made plans to meet up with Purple Dove sometime Saturday and since she had told me where she always sat at Aladdin I was able to ask a CM if she was present and they told her I was there so we could meet in person after spending all summer PM'ing about Big Brother. So I met a new friend in Margo, AKA PurpleDove
By now we were ready to head to the hotel and take a nap. We told Margo we would meet up later for Fantasmic.
On the way out I just had to see if the candy corn was real.
Margo called us around 7:00 and said it was filling up for Fantasmic but then she was holding spots for us. This was a rare treat as we are usually the ones who sit for hours waiting for a show. We told we would be right there. After watching Fantasmic for the first time this season. The 3 of us decided to go do Haunted Mansion, Pirates and Jungle Cruise.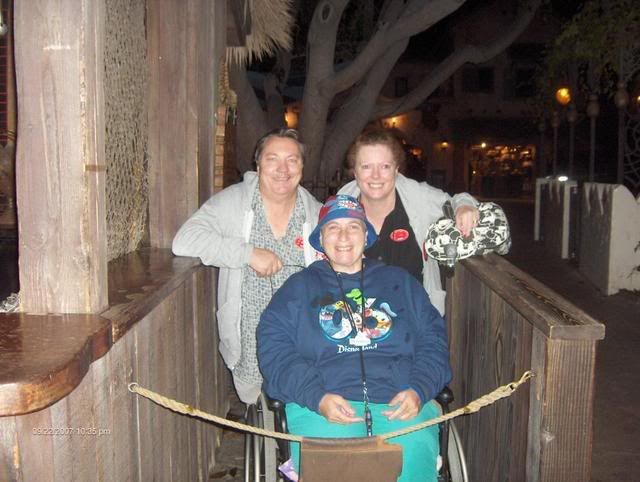 It was getting late I was tired and hungry and we knew there was a big birthday bash the next day so we left the park for the day.
Coming up tomorrow the birthday bash and how we got to ride the Lily Belle.