My day started off at Noon when Stitch and I decided to go to the park. We decided to take the monorail into the park. Upon entering DTD, what do I see???
I went to Space Mountain and grabbed a fastpass. I was going to return later for it had a 40 minute wait.
I went across the Hub and looked at the Plaza Pavilion and there I saw them. I FINALLY saw Mary Poppins. I so I grabbed a photo with her and the Penguin joined us.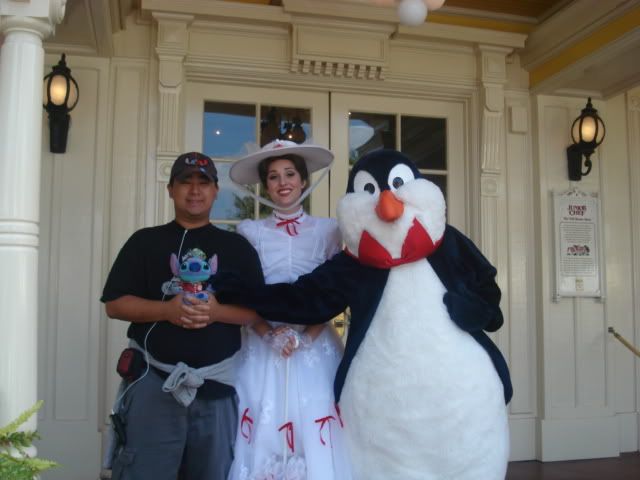 I went to grab a fast pass for Big Thunder and on the way there, I saw at Rancho the Dia De los Murtos
Afterwards, I went down Main Street and the Opera House was open!
I went into DCA
Went of TOT
Did Single Rider on Screamin'
Went back into DL, saw Dale in Halloween attire, took a picture with him
Went up Main Street, saw Mary Poppins there, now with Bert, took a picture with them. Mary seems to remember Stitch!!!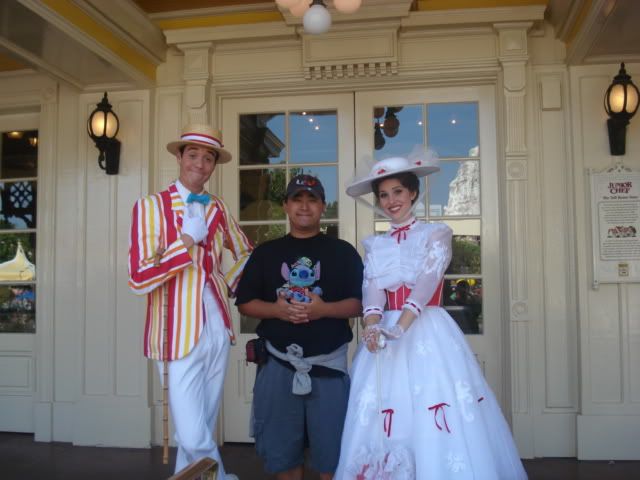 I went to the front entrance to see if I could find the princesses, and yes, they were there and again, I missed it, they were about to head into for the parade!!! Darn it, I missed them again!!! I'll try it again tomorrow.
I head up to Fantasyland for the parade.
Today is the last day of the Ratatouille Pre Parade
Saw the Monorail Of Million Dreams, Monorail Dreams, etc….
After the parade, I walked into TL and saw the monorail, AGAIN!!
I went on Space Mountain using the fast pass I got earlier
I went into Fantasyland to catch the last set of the Laughing Stock Co.
The techs are using the PDA, I remember when they used to use an actually control board
After the show, I went into the Golden Horse Show. I manage to take a group photo with the Laughing Stock Co., as the sheriff was hauling the bandits to jail. They said they remember me all day and called me a "Stalker", lol, or "Stocker" :lol: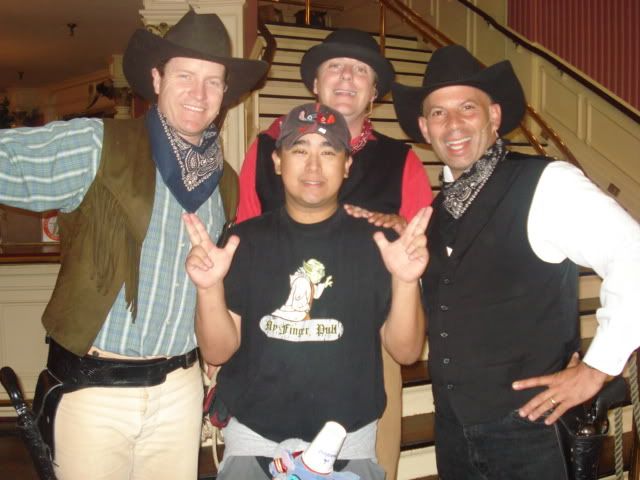 I sat and waited to see the Billy and the Hillbillies show, which I have never seen before!!!! While waiting, I saw the piano playing by itself………. scary!!!
I ended the day with a ride at Big Thunder and left with the parade going on!!!