MAIN STREET OPERA HOUSE
The Main Street Opera House is back open for business, but of course, there is no President to be found.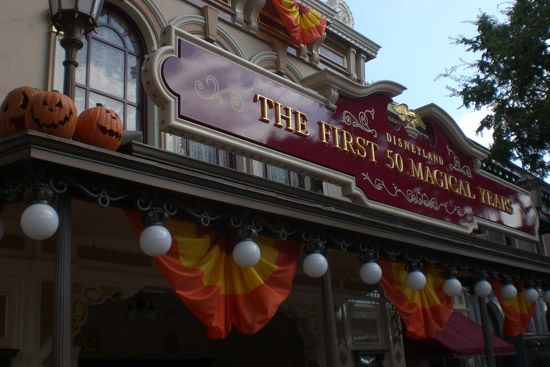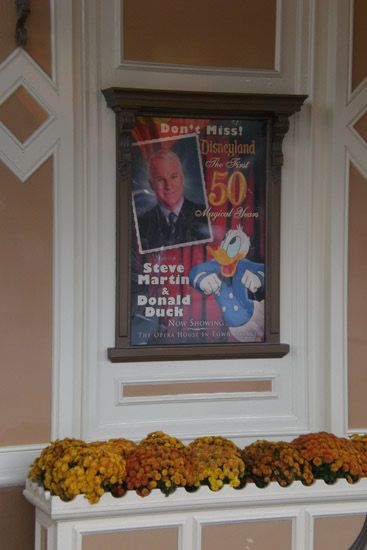 This glass case used to feature a display of vintage ticket books and admission tickets. It's been "under renovation" for a long time now, and it still is.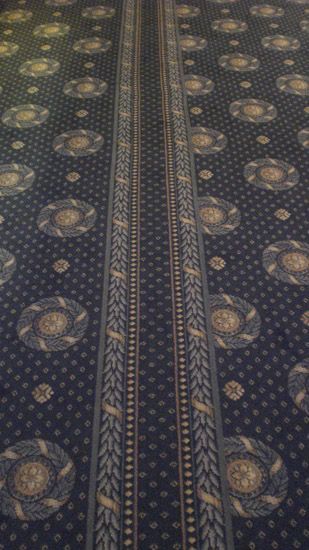 The wait board mid-afternoon...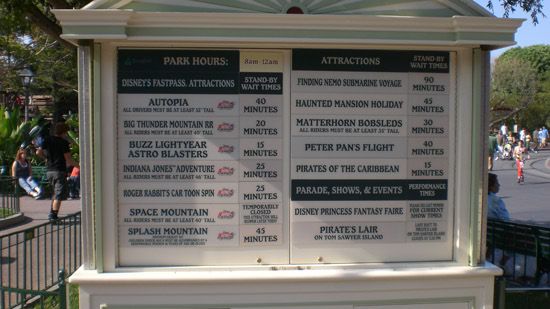 DREAM MONORAILS
In Tomorrowland, the missing Buzz Lightyear mural has returned...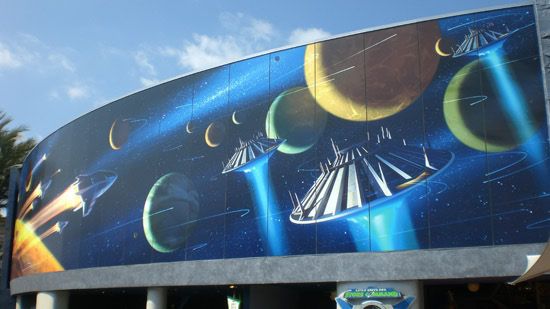 It was a really nice day out...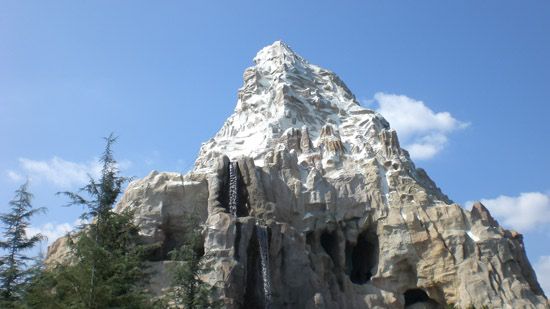 And the Monorails magically blended in with the sky. You couldn't even see them!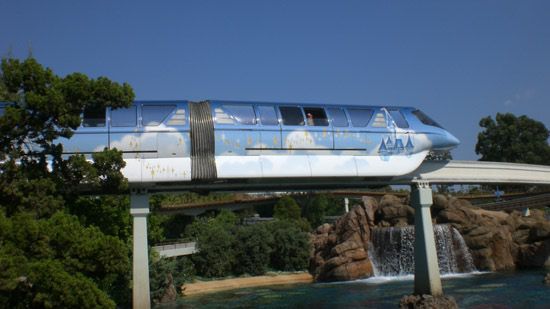 I guess it might be somebody's dream to not see the transportation of the future as it zips by? I don't know...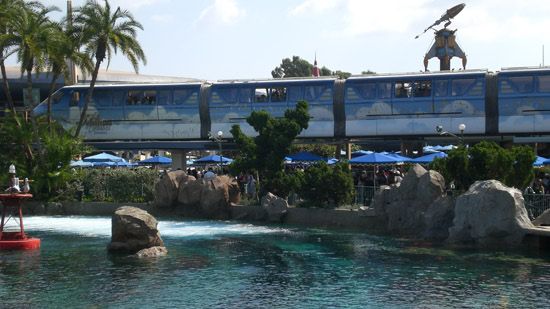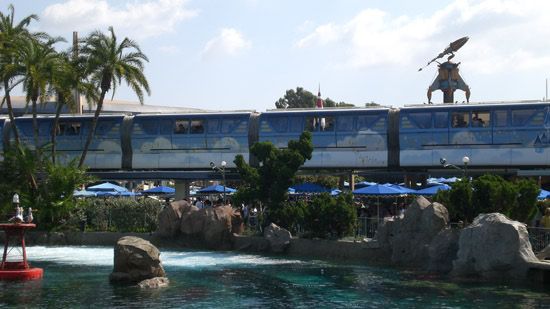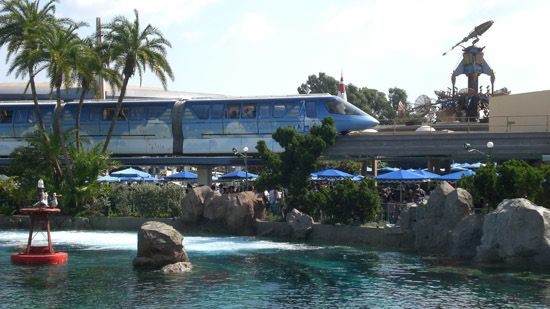 MORE HALLOWEEENTIME
Over at DCA, Candy Corn Acres' Candy Corn siloh conveyor belt now works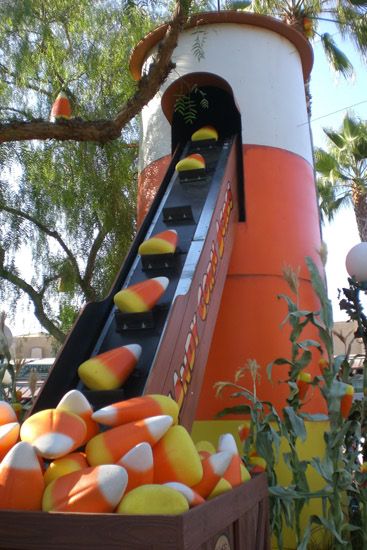 And the Candy Corn windmill spins
And a video of Heimlich, who pops up periodically from within the giant candy corn
Last time, I missed Woody's Halloween Roundup back in Big Thunder Ranch. Overall, Woody mostly exists in this "Roundup" by name only... The cartoon toy doesn't make much of an impression on this well-themed Halloween addition otherwise...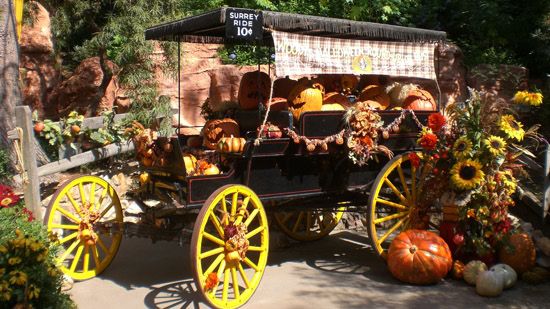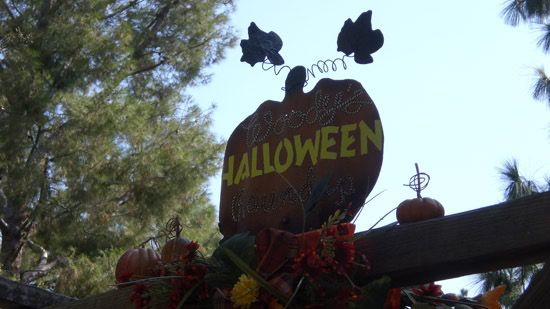 The Scaredy Crow Shack over by the petting zoo is really nicely done, too...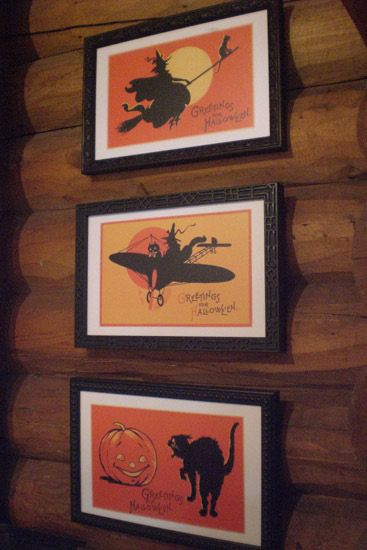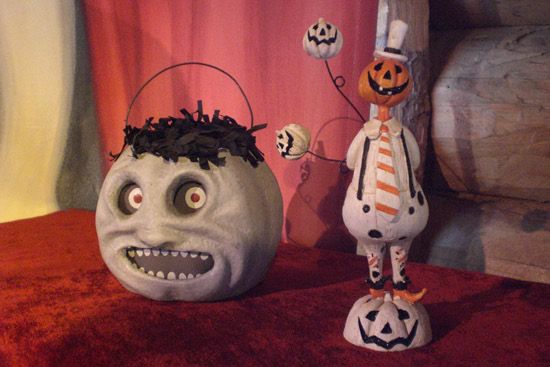 Outside of the Scaredy Crow Shack, there are a bunch of hand-carved pumpkins featuring various Disney characters and other fun faces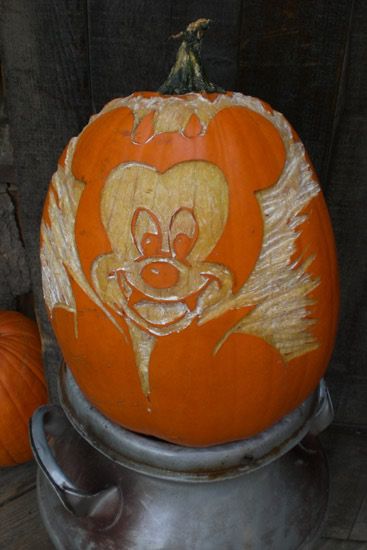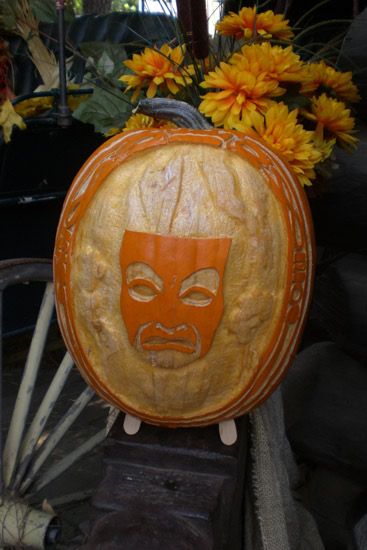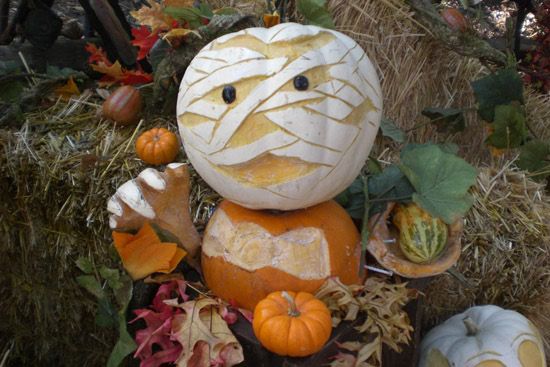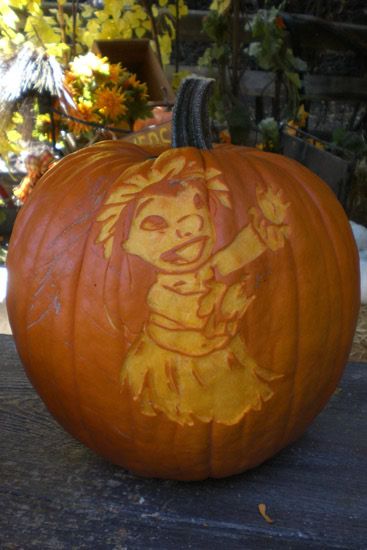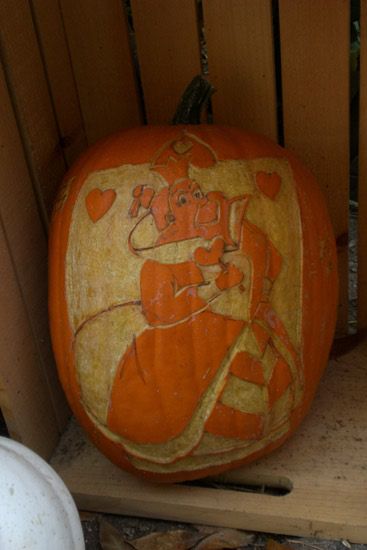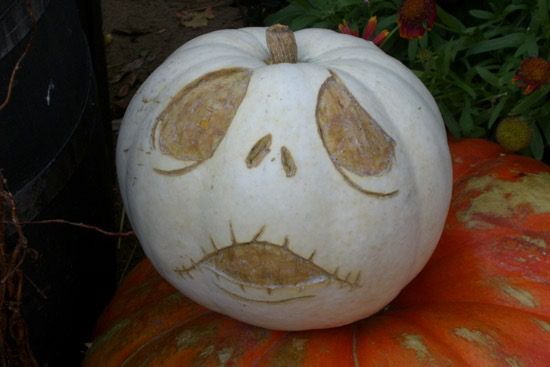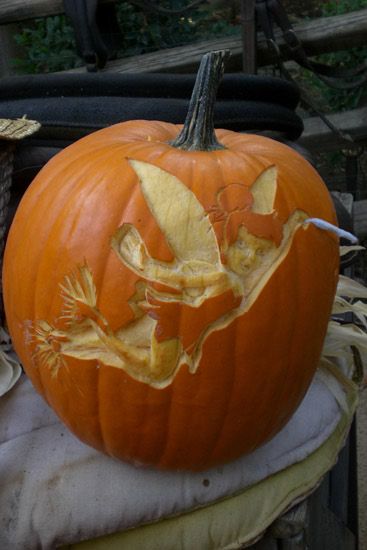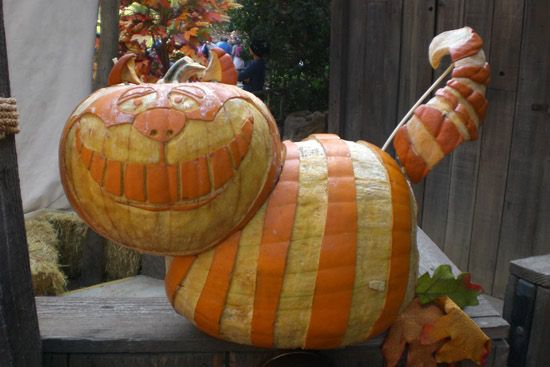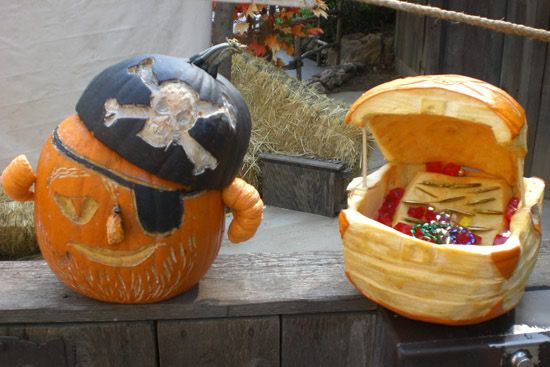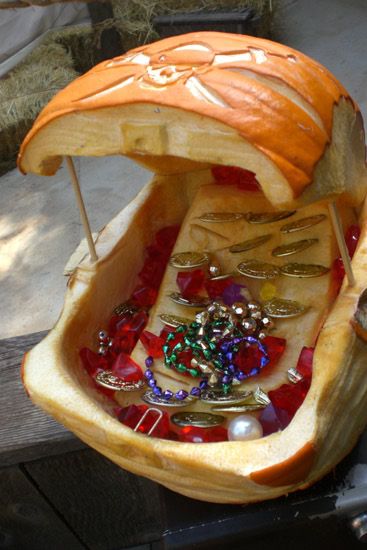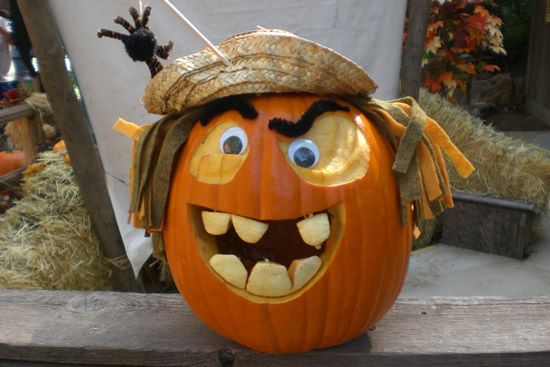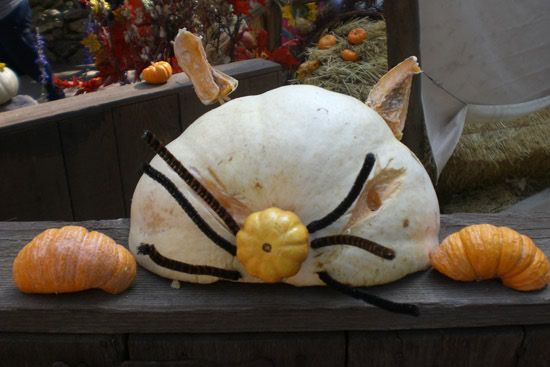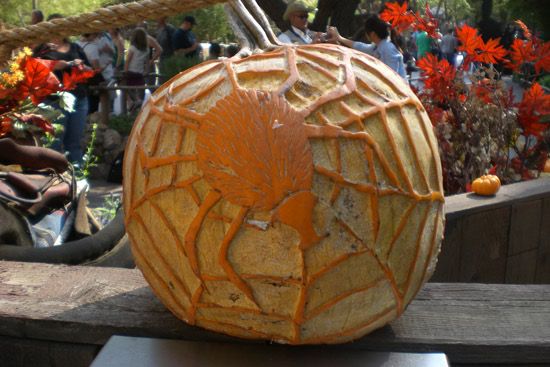 A photo-op over by the entrance to Big Thunder Ranch.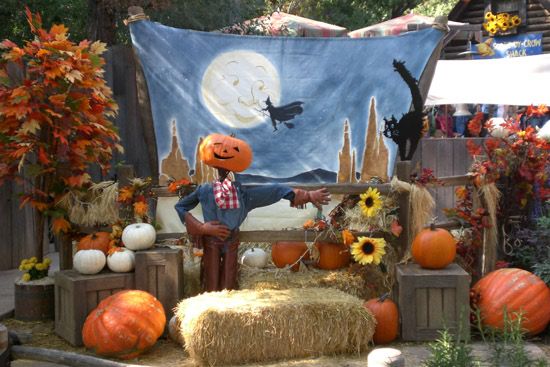 DIA DE LOS MUERTOS
New this year for HalloweenTime, Disneyland is now celebrating Dia de los Muertos in Frontierland's Zocalo Park area. The new decor is very nicely done. It's festive, fun, and educational - everything it should be!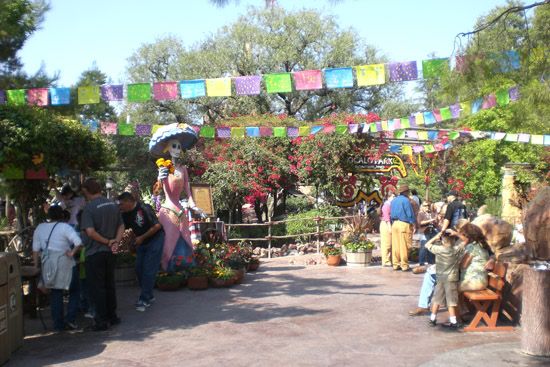 They offer face painting in the area... I believe it may actually be free, but I'm not sure...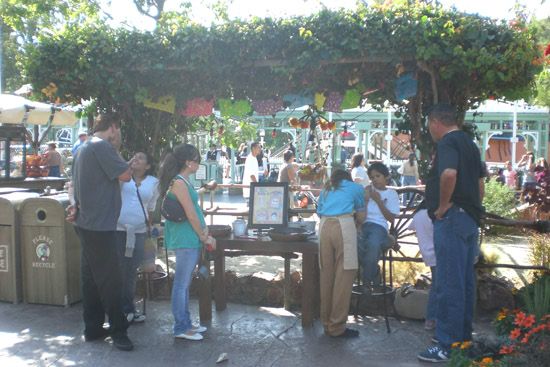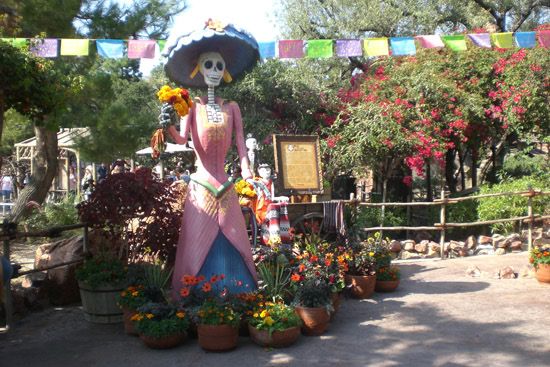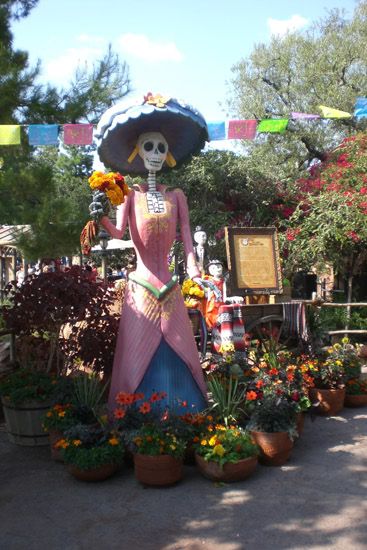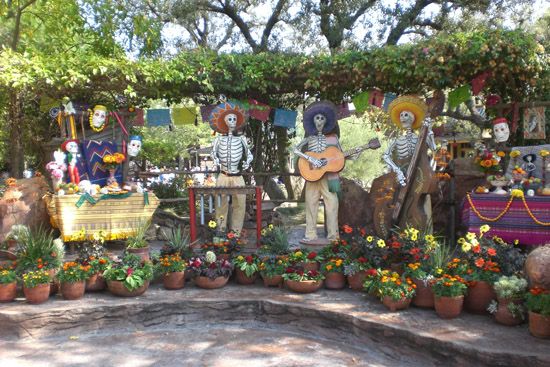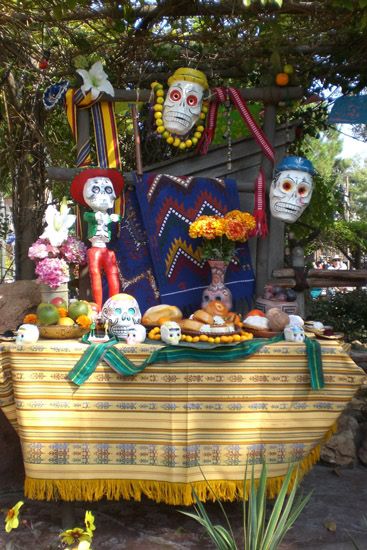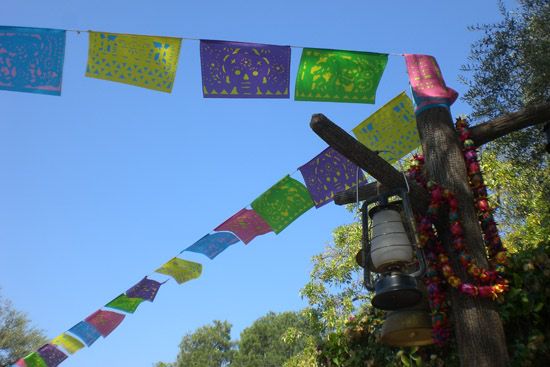 The Mariachi Divas from DCA's Pacific Wharf area have moved over to Zocalo Park for the Dia de los Muertos festivities.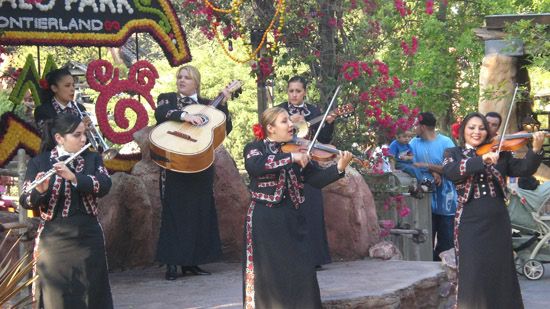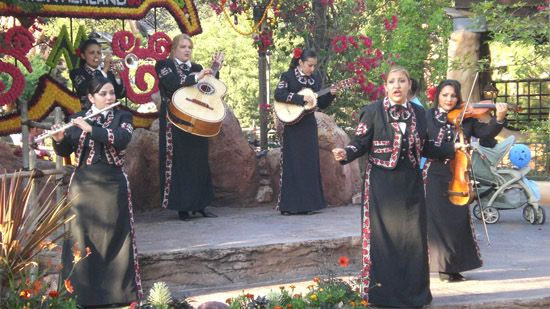 ...At night, the area glows with orange, purple, and yellow lights.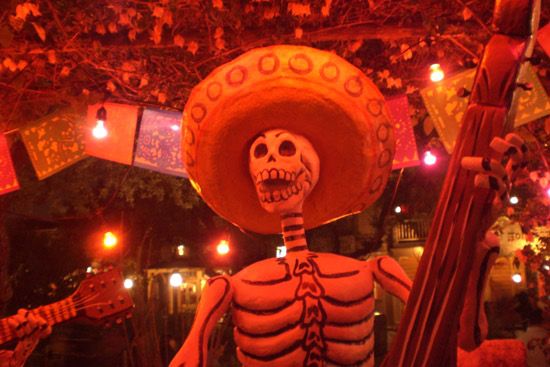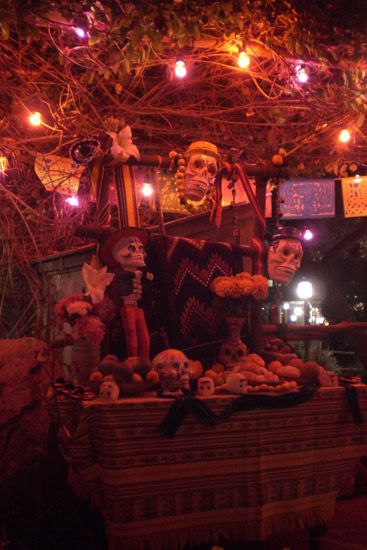 FORT WILDERNOT & DISNEY GALLERYSUITE
Over on Tom Sawyer Island, Fort Wilderness is coming along... but theres nothing particularly "wilderness" about it... it's pretty plain and really underwhelming...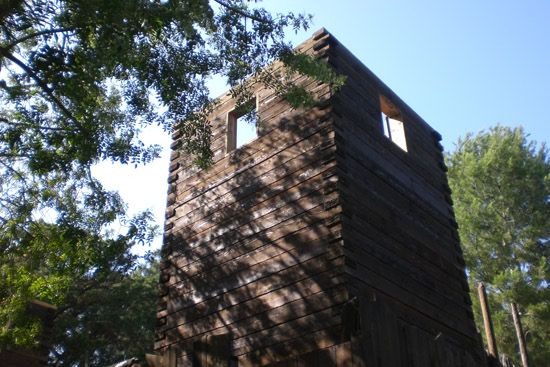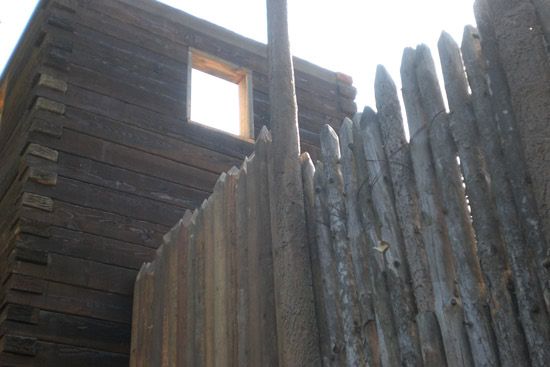 Even the new "Fort Wilderness" sign lacks the same character that the old sign did...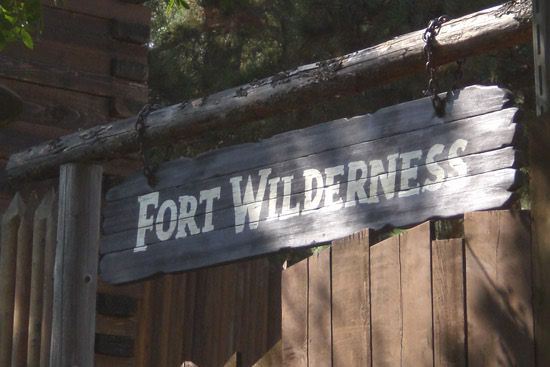 They're digging out in the area in front of the Fort though...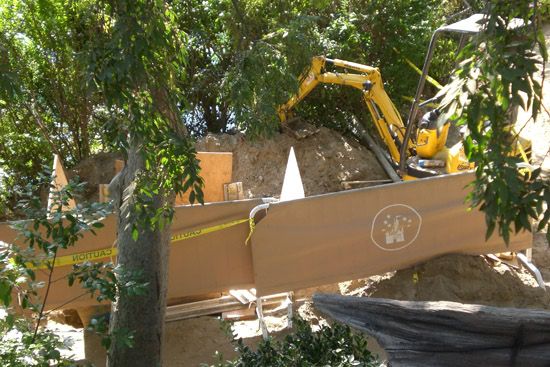 All of the Disney Gallery is covered up again...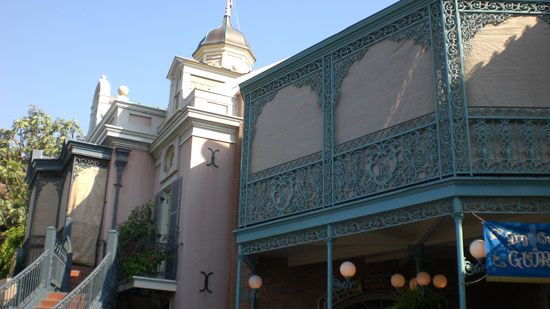 They've completely covered up the elevator work, too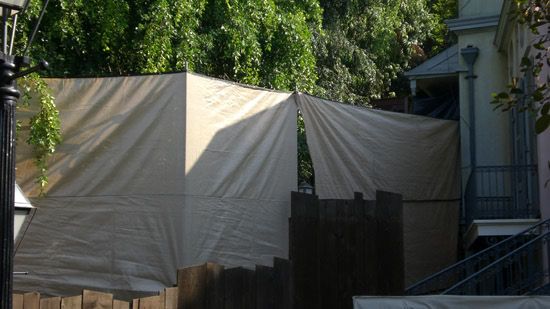 ...Alright.. that's it this time. Thanks for looking