So I was at a meeting down the street at the Hyatt, and I stopped by last night on my way home. (There was a Hot Wheels convention in town. Who knew they had conventions for Hot Wheels? :blink
Downtown Disney was an absolute zoo. It was about 10:15 pm as I walked through and it was wall to wall people from the ESPN Zone down to the gates. I can't recall seeing that many people down there before.
Here's a couple of shots from last night (10/5):
After more meetings this morning, (10/6) I stopped by on my way home in order to see how many had made it to the meet today. As I arrived, Mary Poppins was just finishing up "Jolly Holliday" in front of the castle: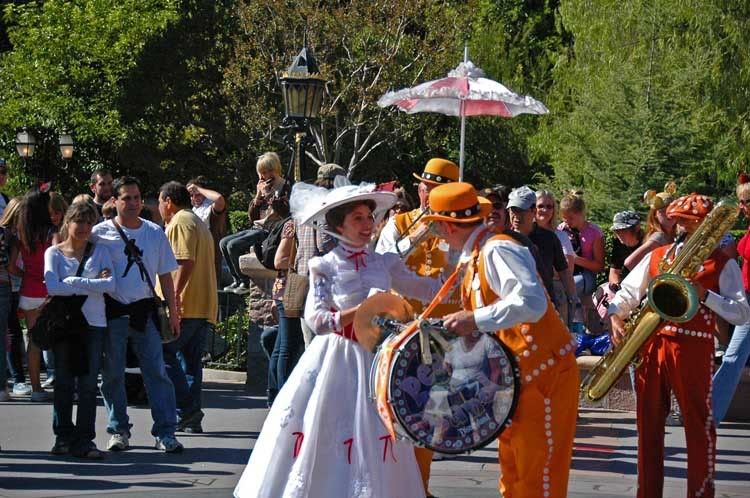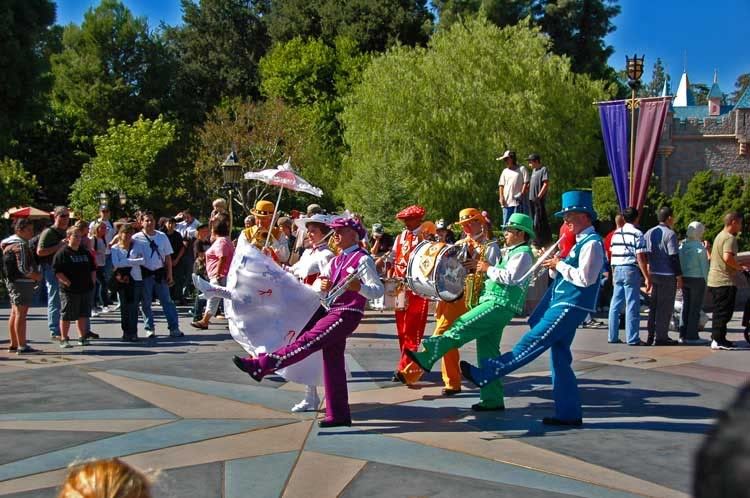 I finally spotted quite a few faces in front of IASW waiting for the parade. Sadako and Monorail Man...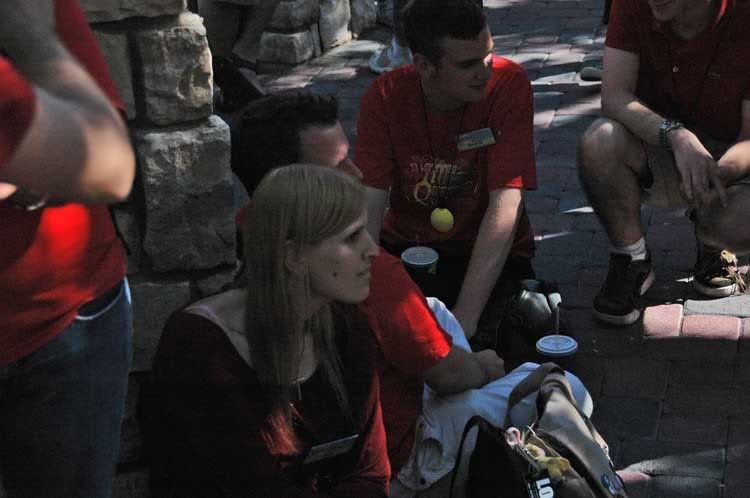 The Forbidden Eye and the back side of DinseyIPresume...
Princess Buttercup looks on...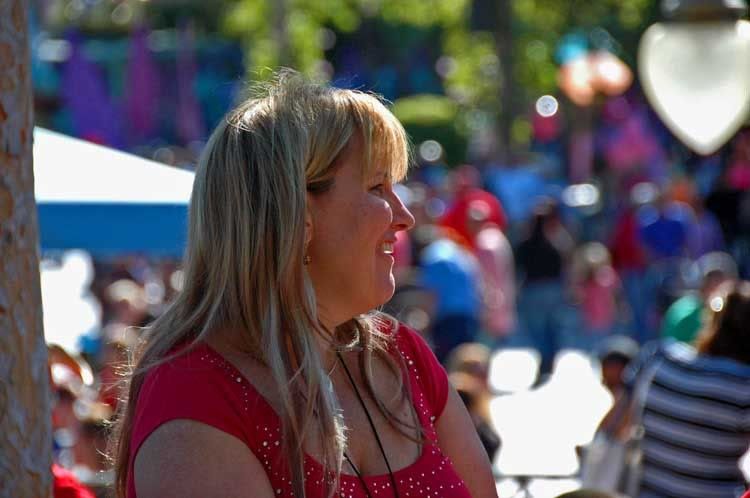 After the parade it was time to set off across the park for a Micechat trip through the Haunted Mansion. So off we went.
Except, when we finally arrived, we found this....
Just a wee bit of a crowd. Here's a photomerge of the line....
Adelade tells everyone not to panic. Dusty has a plan...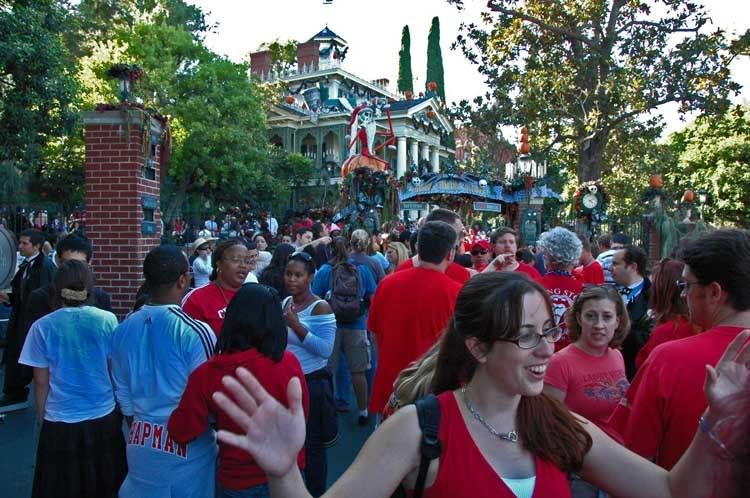 Penguinsoda has never seen this many people in her entire life...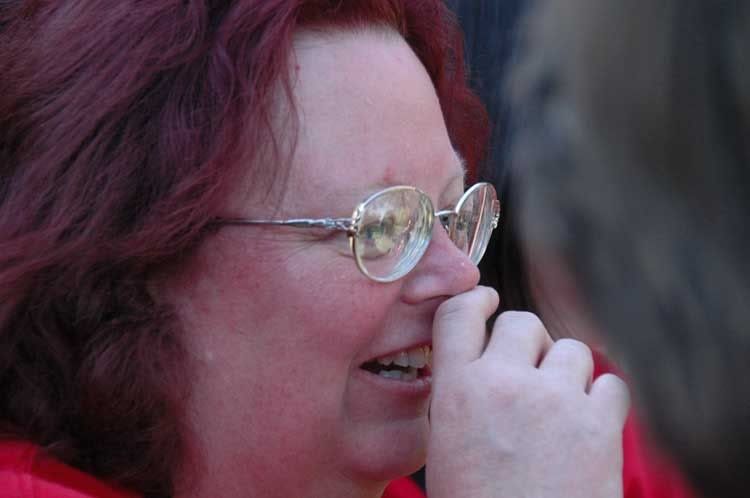 Pezz Lightyear thinks "You CAN'T be serious!"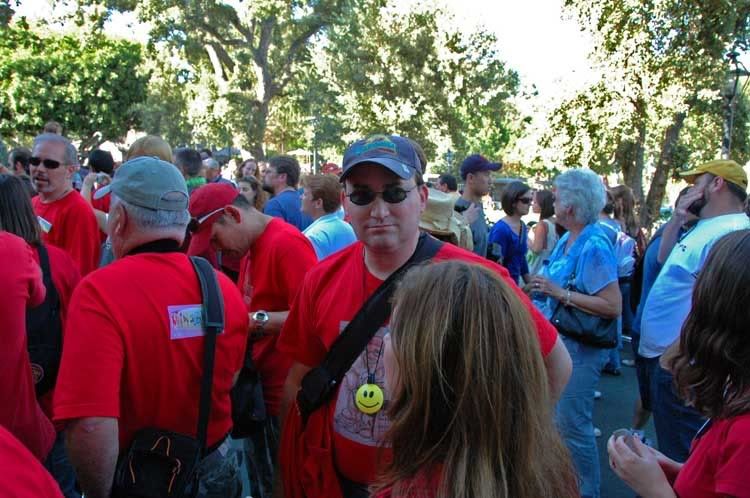 What to do about the mammoth line from hell? Princess Buttercup comes up with a solution: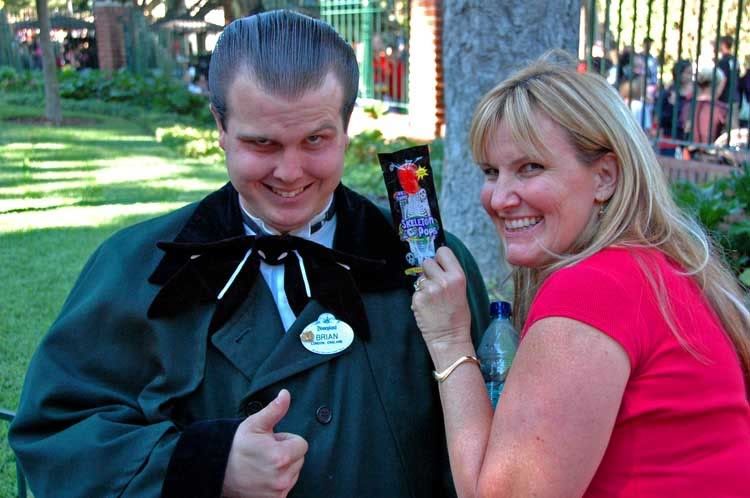 Bribe the CMs with Mr. Yummy Skeleton Pops!
But, our CM wouldn't budge. Happily, the "bribe" was not needed as it turned out that we had enough fastpasses from within our group to make it in. :clap: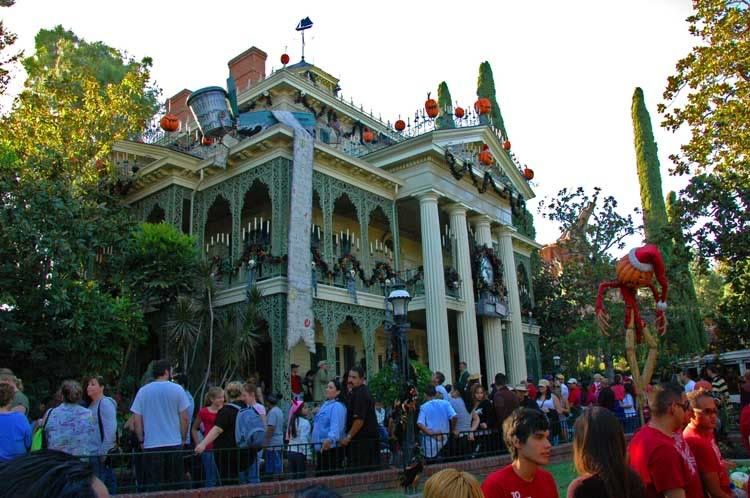 (More to come...)