First off, I want to say I had a great time this weekend! Dustysage, Monorail Man, Fishbulb, and CrazyLegs did a tremendous job organizing this whole event and the enthusiasm shown by all the members was just too much fun!
Special thanks go out to MickeyMaxx and Rixter for creating name tags and magnets. Without them, I'd still be walking up to people and going, "what's your name again :blush:".
For the first time I can remember, I actually took almost all my pictures of people instead of Disneyland. And in case I misspell your name or list you as the wrong name, I'm very sorry...
Another first, the Mickey planter had no one in front of it, so I couldn't resist this shot: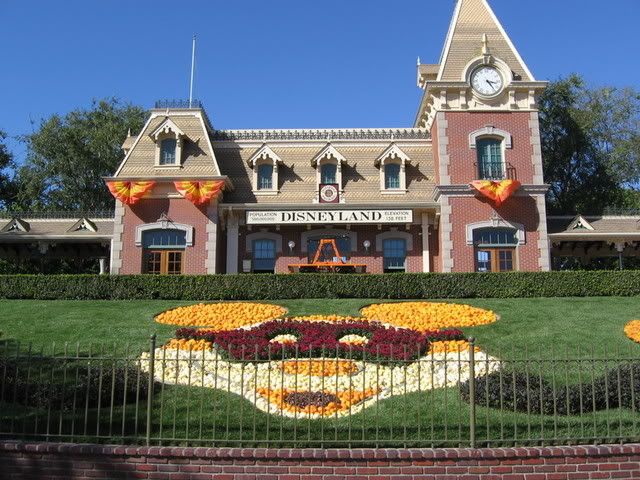 Here we have DisneyTim, Sir Clinksalot, Belle, and LuvsLilo as we're about to head in first thing Saturday morning:
First off, we head to Space Mountain to get fast passes, and since the line is only 20 minutes, we decide to take a spin:
We then headed over for the first meet of the morning over at Magnolia Gardens...
Poor Rixter, was scrambling to find everyone's nametags. He was getting some help from Matt Hamand here:
Now, let's see who we have here...
First off, two of the nicest people a person could want to meet :love:. I hope they come back to visit us soon.
I give you, all the way from Colorado...Roo719 and Tigs719
Next up we have, all the way from Hawaii flyboyHi, and from Las Vegas, Disneytim:
Next up, two of our MiceChat cuties, LuvsLilo and Alphabassetgrrl:
Here we have 3 of the nicest people in the world, the world famous Penguinsoda, MickeyMaxx, and Rixter:
And now for the happy couple (I just heard tonight...congratulations!), Matt Hamand and his lovely wife, Quiltmaker:
Here's Judimouse having a good time with her bubbles:
Our fearless leader Dustysage, Penguinsoda, and Aladin:
Here's just the sweetest couple in the world, The Clinkerbelles: Sir Clinksalot and Belle (Aw, isn't that just the cutest picture :gladsad
:
Next we have Rixter acting silly as he's trying to get through the crowd (I have no idea where he got this move from
):
Now we're off to sail the Rivers of America on the Mark Twain...
The gang down below:
Anders, sunnyg, Fishbulb, LuvsLilo, Sir C, Belle, SkywayGrl, Rixter, Tigs719, and Roo719:
And, here's the lovely Skywaygrl:
Me and DLCM (somebody thought the camera was off center, but I really think it was the photographer
: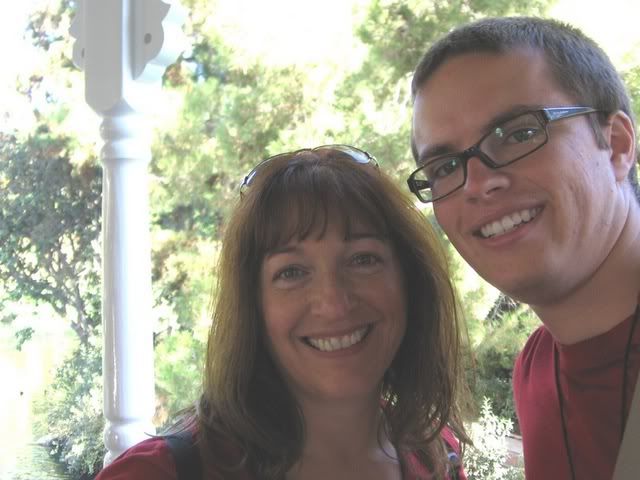 And another one of the nicest couples of MiceChat, mcow1 and Mary Read: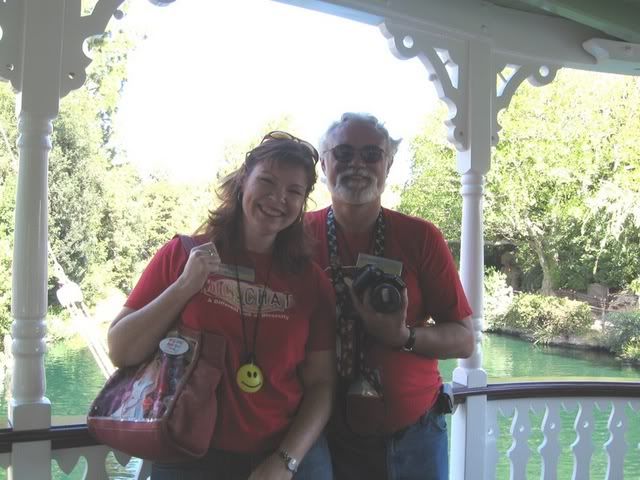 After this meet, we went to lunch and then headed out for some rides. The only picture I got from Hearthstone was this, the view from the patio where we were sitting. Apparently, this was before I had my first drink. I soon
discovered it's too hard to take pictures and carry a drink at the same time...so, guess which I chose
Next up, Sunday's PoTC meet.....