authors note: I do apologize for not posting this report sooner as I was pretty much wiped our from the weekend and knew there would already be so many wonderful reports. However, due to AbominableSnowman's prodding, I finally found time to file this report.
This past weekend at the Disneyland resort was the unofficial Gay Days Weekend in which gays, lesbians and those who support equality are invited to come out for a weekend of fun at the parks and elsewhere. to coincide with the weekends festivities MiceChat concocted a full weekend of crazy fun. Me, personally, I was involved with putting the events together so things were a little hectic.

Saturday Morning Dusty and I made it to the front gates by 9:45 am just in time to make the 10:00 am meet near the Haunted Mansion at Magnolia Gardens.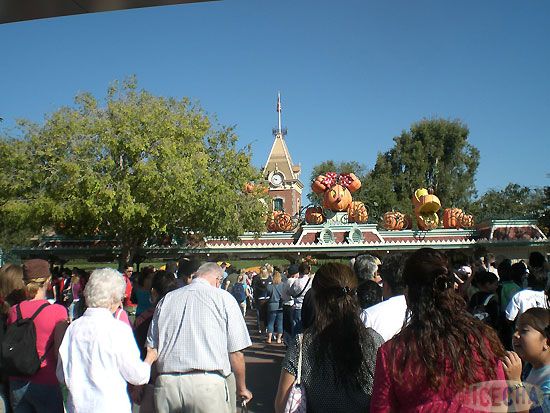 Groggy from the previous night's They Might Be Giants concert at the DTD House of Blues we bumbled our way up Main Street USA. The day was young and already I was seeing red.
[I]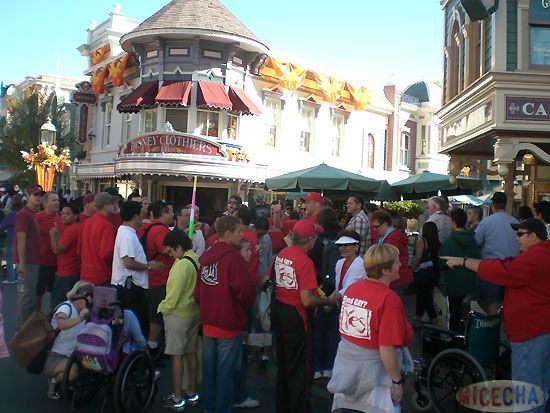 We got to Magnolia Gardens and there were already MC'ers hanging out. A collection of old friends and familliar names were already there. I was particularly excited to finally meet my pal Roo and his partner TIgs.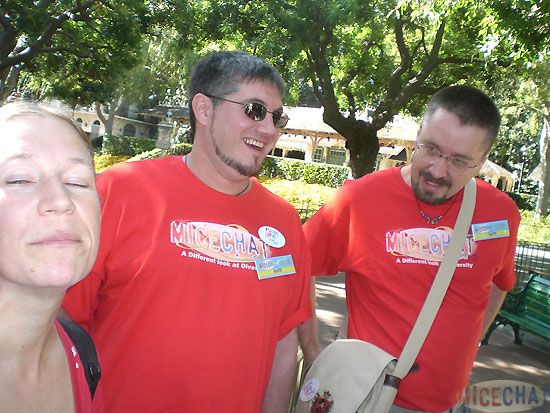 A blinky alphabassetgirl, roo719 and Tigs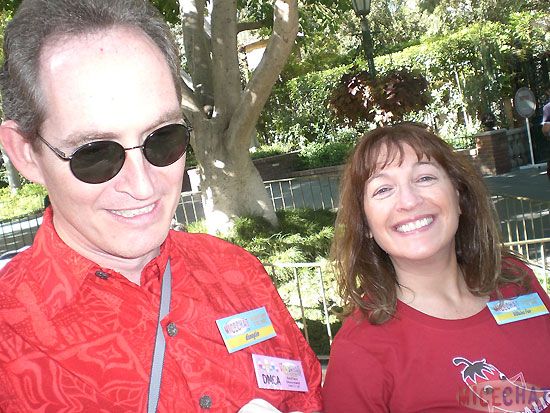 My martini friend DisneyTim and VilliansFan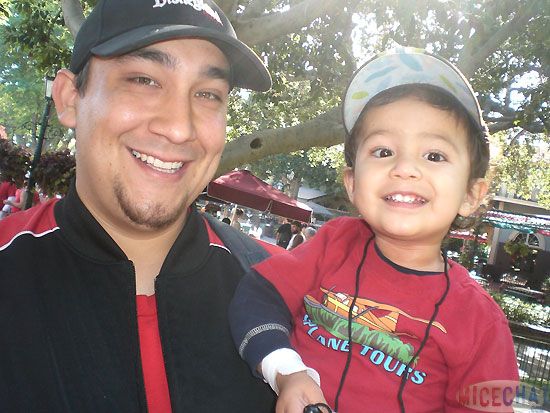 Larasound and his adorable son at their first meet.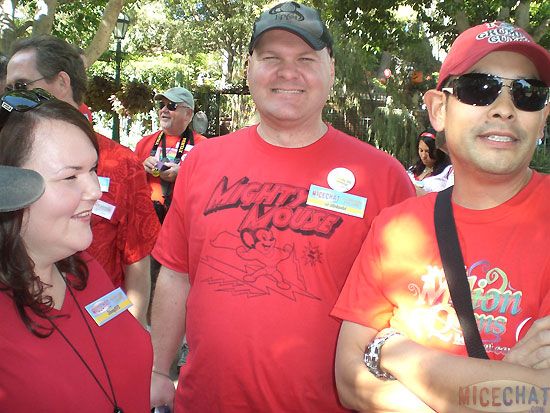 Disney1978, SirClinksalot and Doom BGI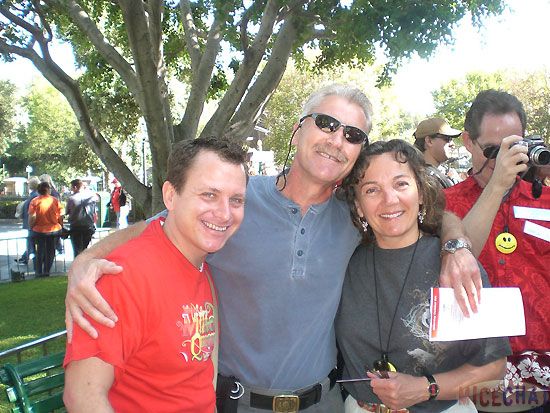 My two new friends from Canada. They were just the nicest people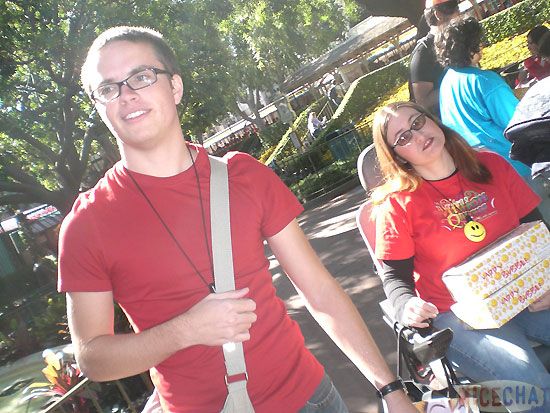 DLCM and CrazyLegs
I collected FastPasses for the group and ran over to get FP's for Haunted Mansion Holiday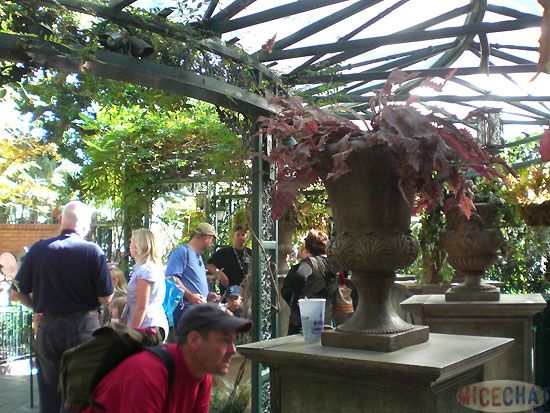 The HMH FP machines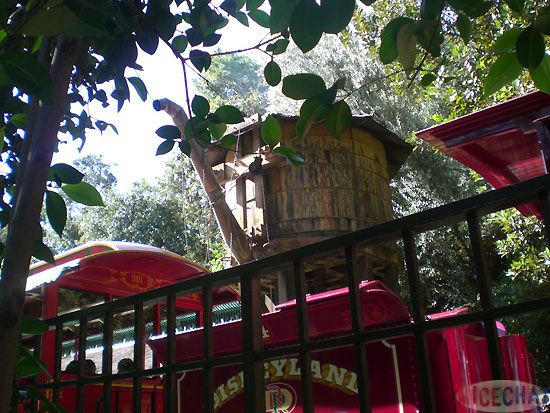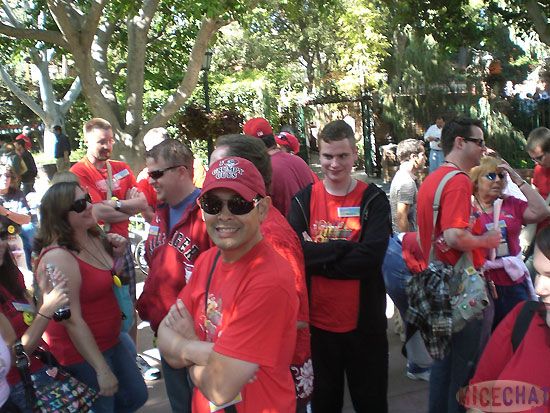 It was time for the 10:30 cruise on the Mark Twain so the group migrated over. As luck had it the boat was loading and ready to go as we stepped on board.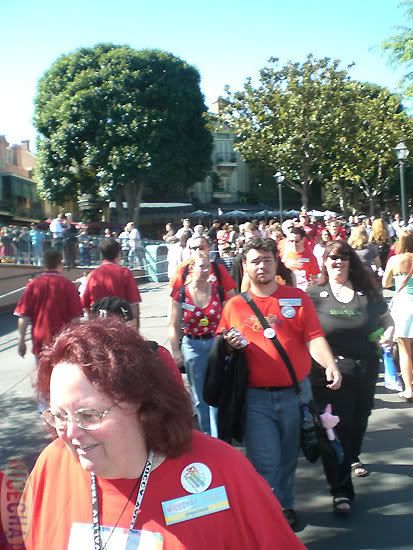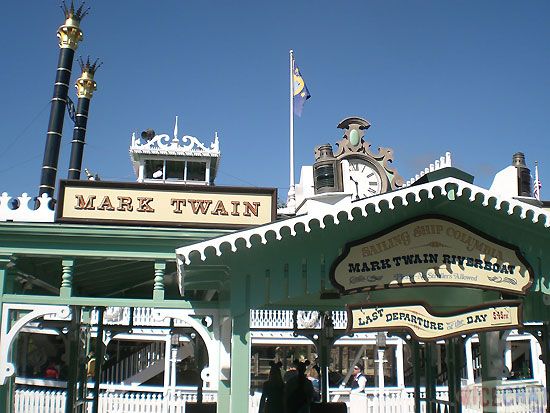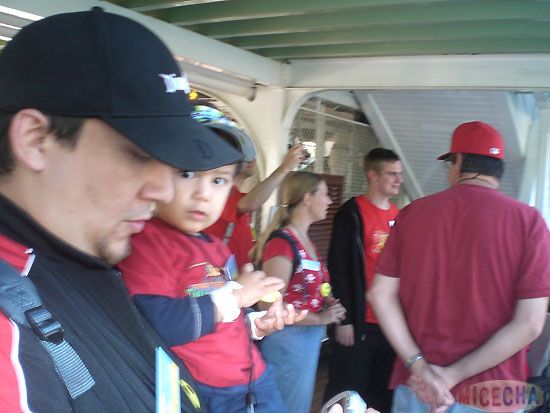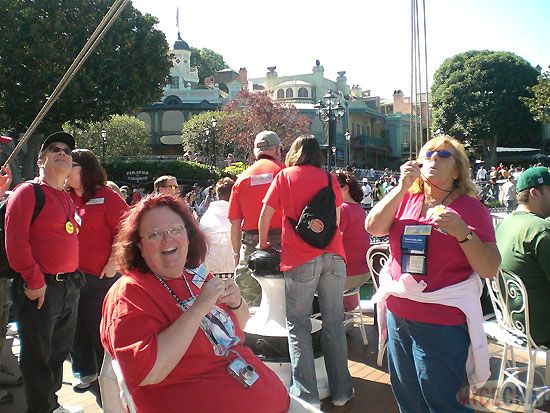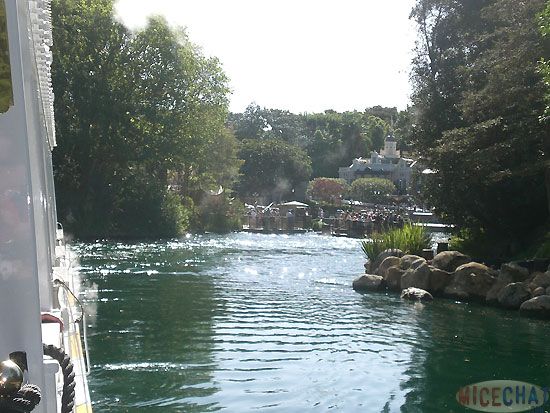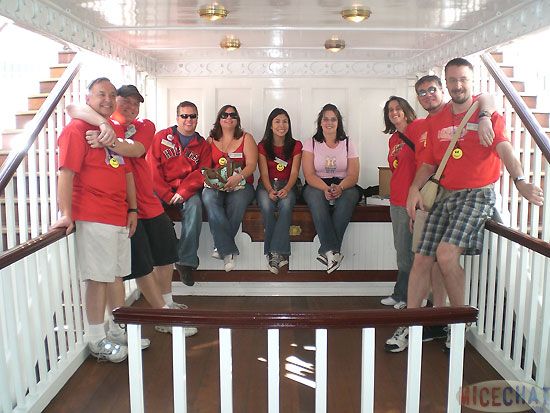 The rumble seat gang. Sit there some time. It's fun!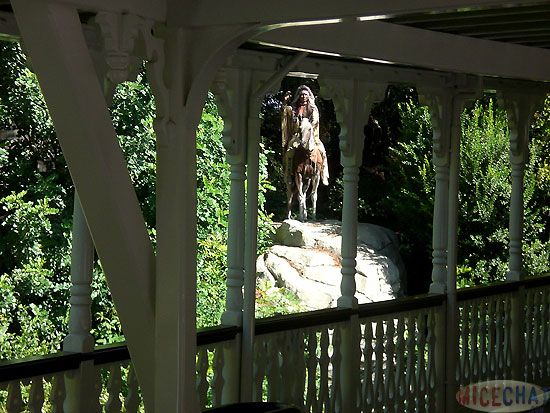 INDIANS!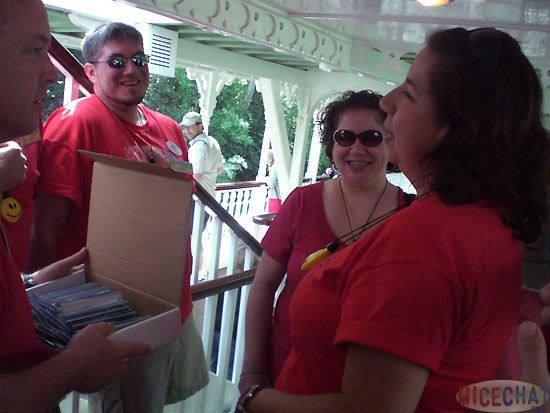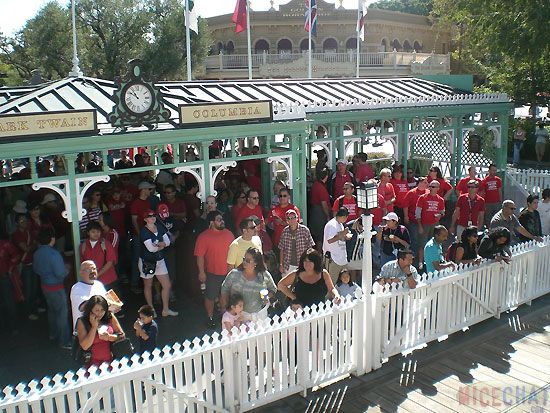 when we returned the dock had gotten even more red!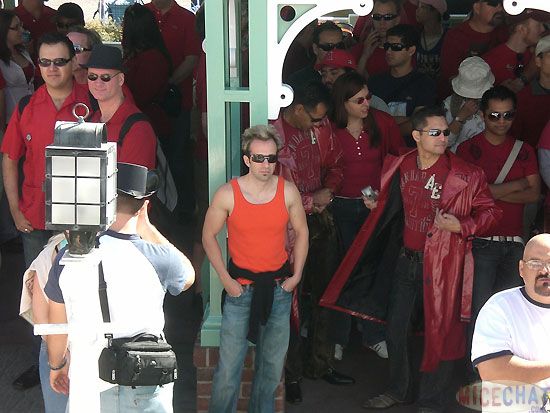 Look at the crazy leather jacket. It's like a Gay Matrix! The Gaytrix.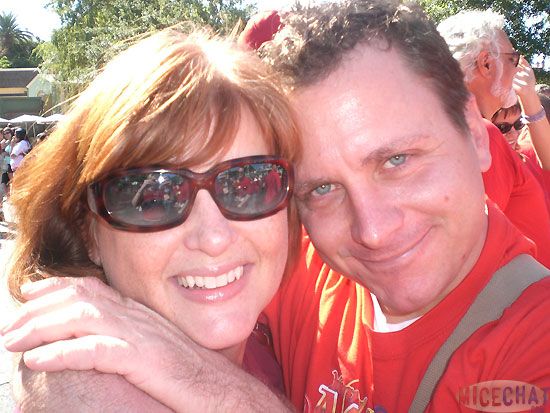 I heart my alterna-wife SusieP.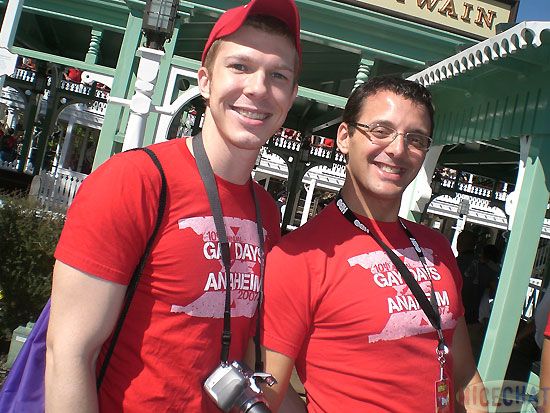 The fabulous boys who put together Gay Days Anaheim
The Mark Twain set sail bedecked in a wash of red. We MiceCHatters, however, were looking for the redhead. We all set sail for PIrates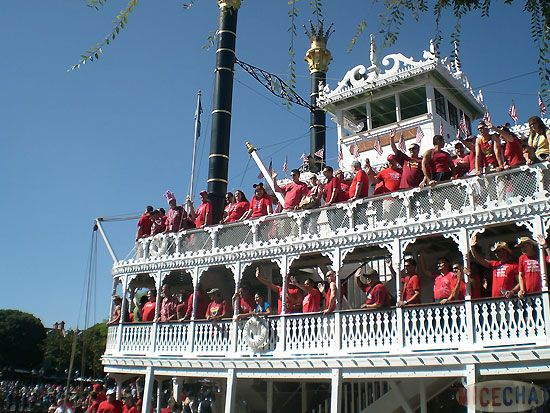 The Mark Twain leaves the dock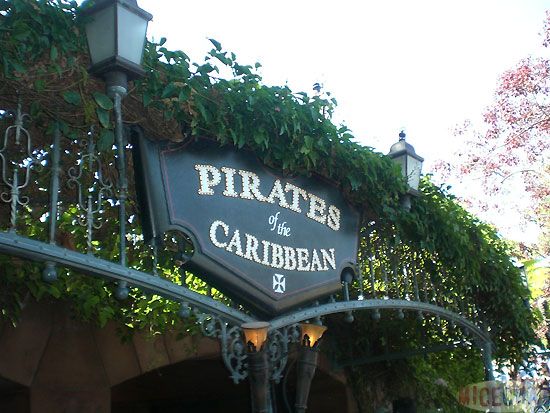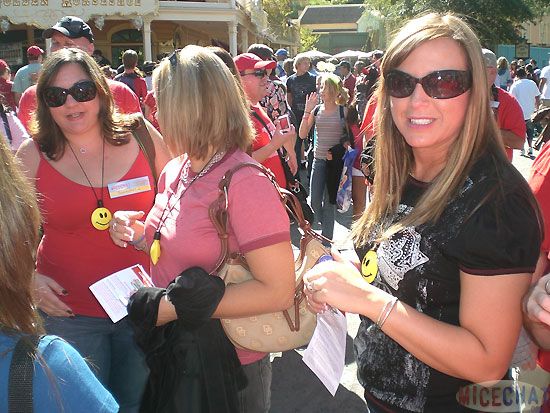 Sunnygirl, DinseylandMom and Stinkerbelle. Too much sexy here. move on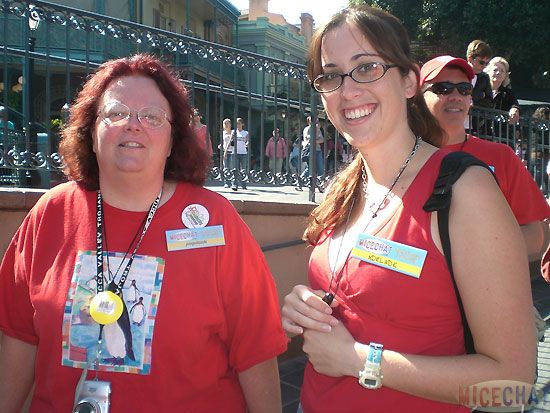 Pengy and Adelade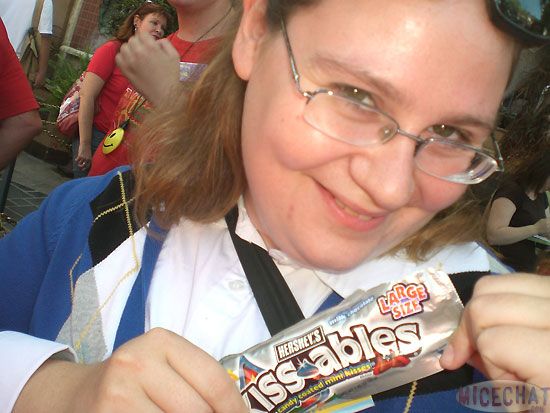 SnowWhiteRaven. Yeah, she is very kissable
We boarded the boat and devised to give MonorailMan, Adelade and PenguinSoda a special seat up front. LOL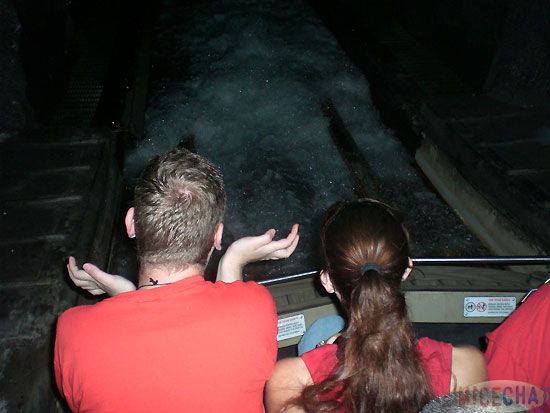 Surprise MonorailMan, Adelade and PenguinSoda!



In heavier boats the seas tend to get a little stormy for the front row.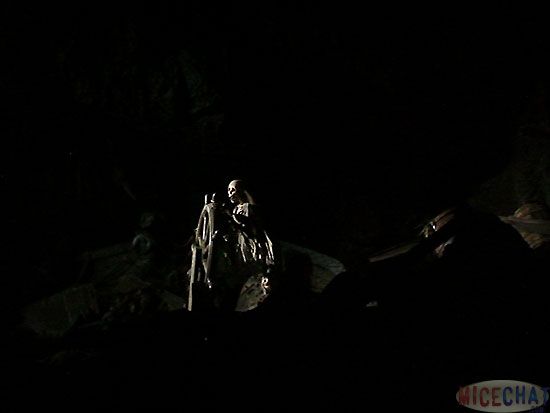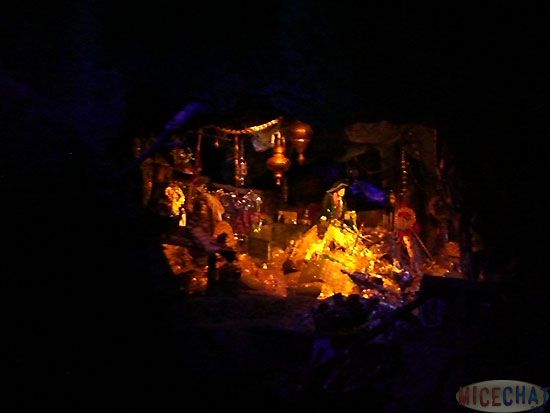 The redhead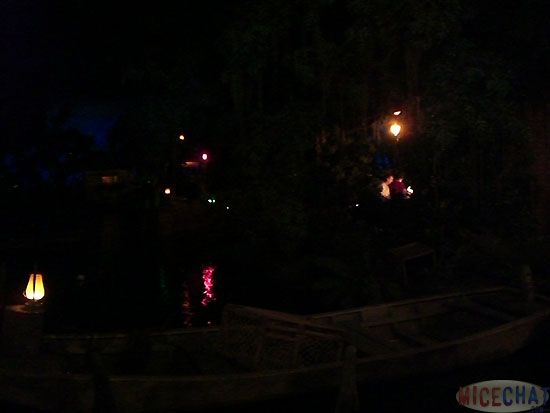 Being that it was a special weekend and all MiceChat planned noon meets for both Saturday AND Sunday.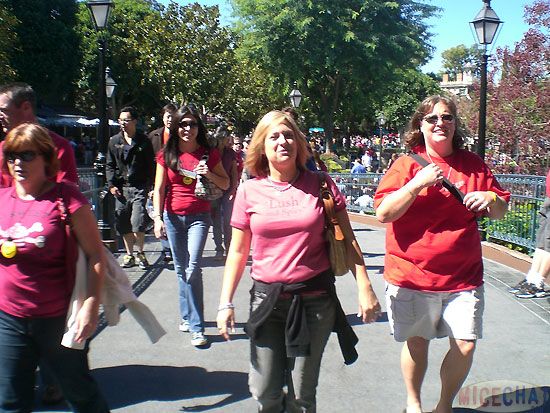 SusieP., LuvsLilo, DisneylandMom and Grumpy4 power walk to the meet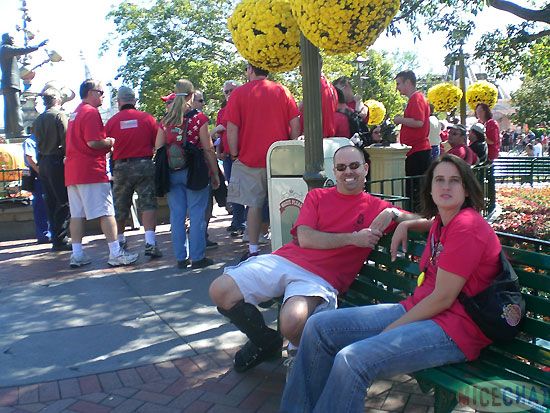 Olympicnut and Belle greeted us with BIG SMILES to the meet.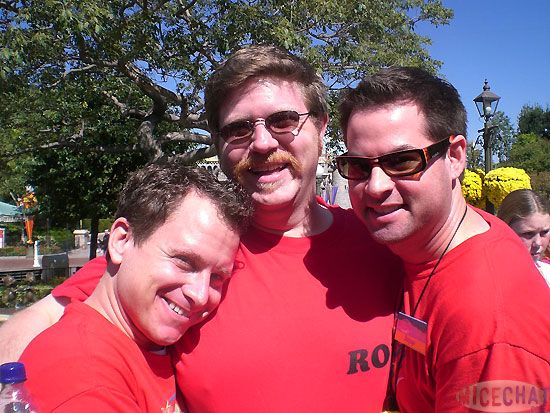 Fishbulb, RonNYC and Dustysage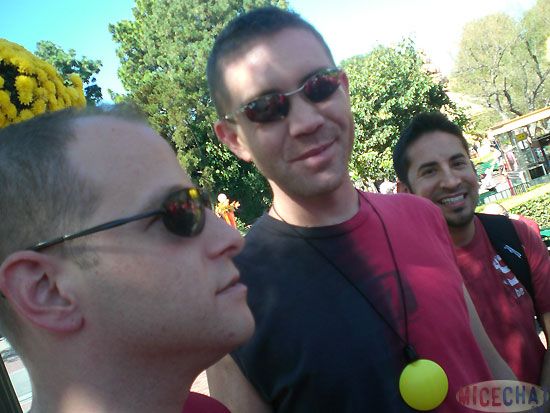 CHernabog, CaliforniaAdventurer and Delbert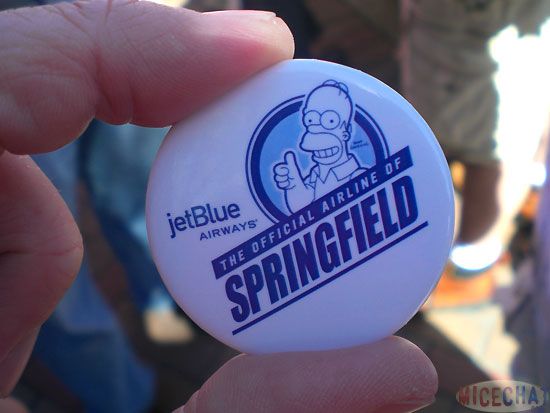 My dear friend Shane brought me a belated b-day present. SWEEEEEEET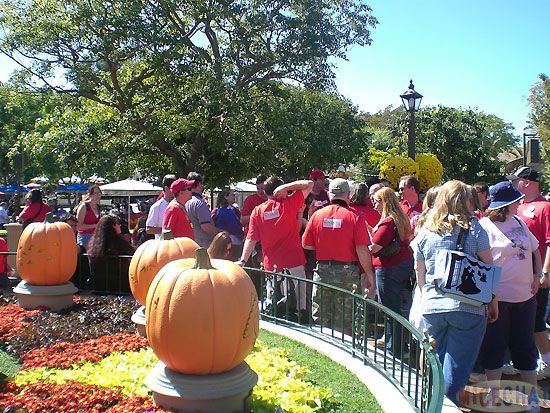 Skyway GRL and DisneyBalernia. BFF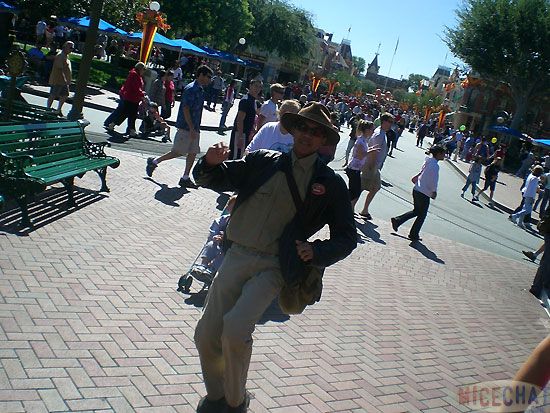 The Forbidden Eye suddenly showed up to the meet too!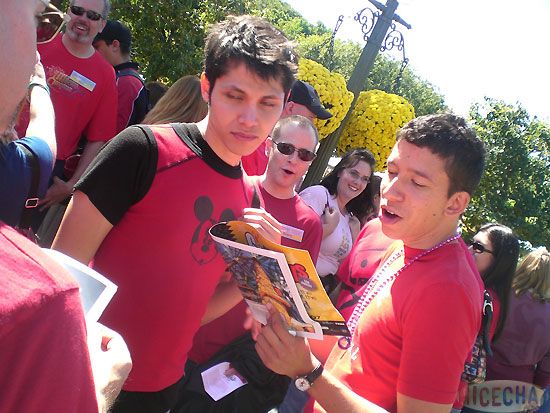 Girl, and we met some new friends too.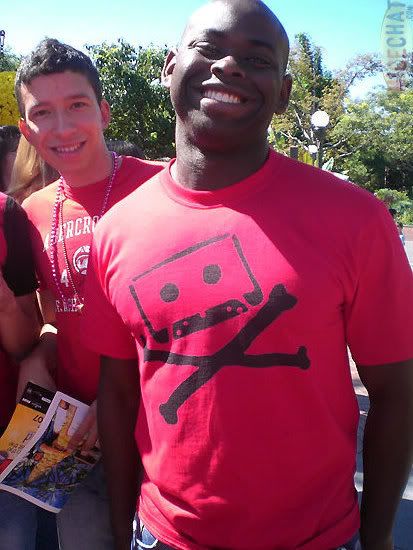 Jamal and his cool shirt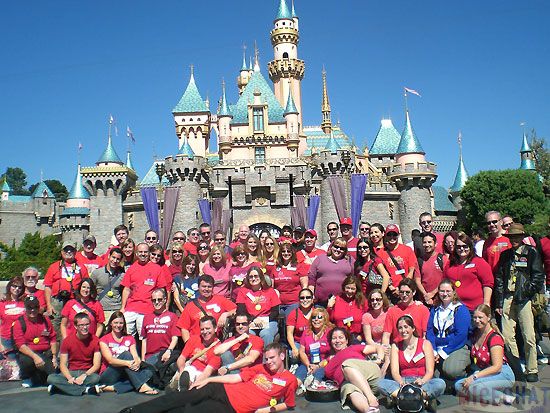 THE BIG CASTLE PIC!
With the meet out of the way, it was time to head over to DCA for some yummy food at Pacific Wharf and a Margarita.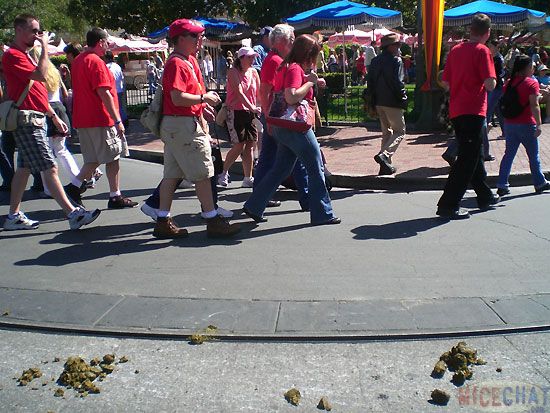 along the way we found some apples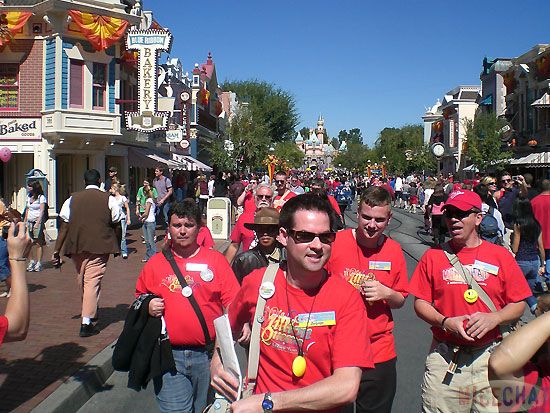 Dusty leads the crew
Okay, so we get over to the Pacific wharf area and we all split up to get food and drinks and tables and all that. The food was fine but I gotta say; the Margaritas there are total WEAKSAUCE. I caught not a single hint of a buz from the chincy $7.49 margarita I got. My advice? Save your money and hit the Cove Bar, or I mean, the Cover Bar.

I was ticked so I wandered over tot he Trattoria to grab a Shiraz. After getting my wine I wandered past the outside dining area and spotted some DMCA peeps having lunch.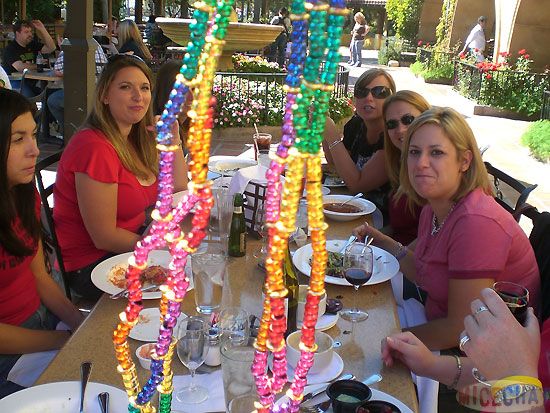 I tempted them with my beads.
We then headed BACK over to Disneyland for the BIG GAY DAYS group pic at the Festival Arena. The line was HUGE. and stretched all of the way past the entrance to Big thunder Mountain!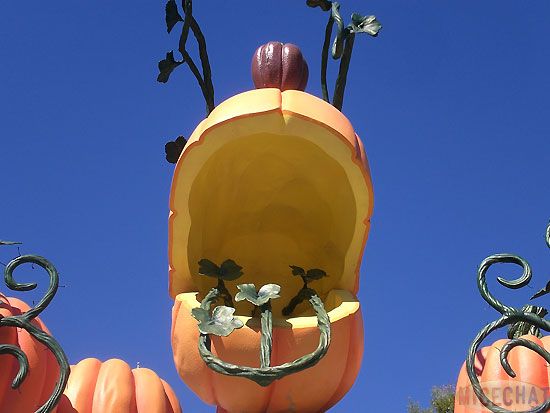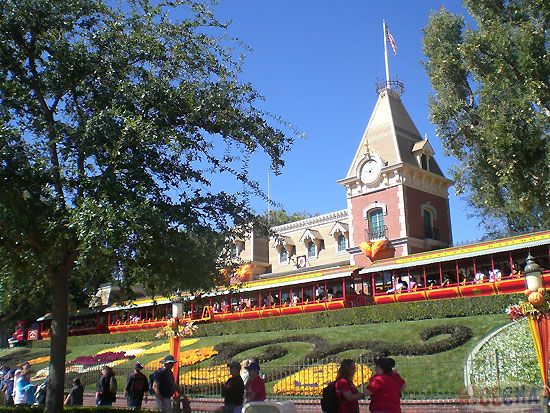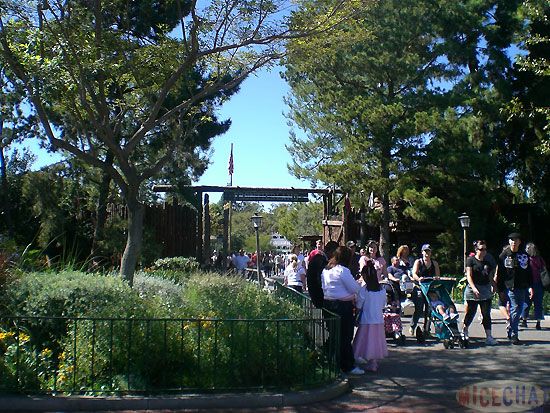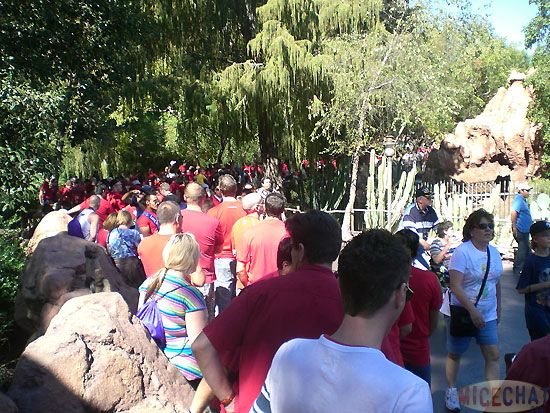 end of the line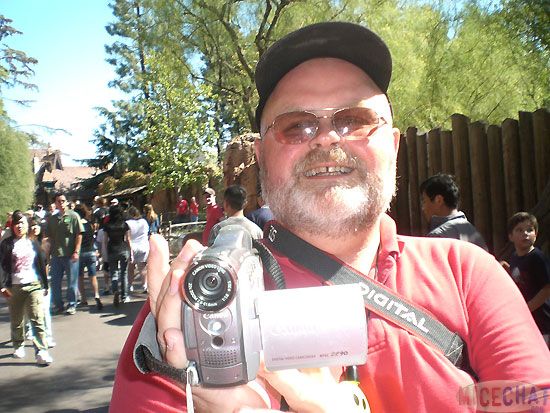 Chuck Oberleitner showed up with his trusty camcorder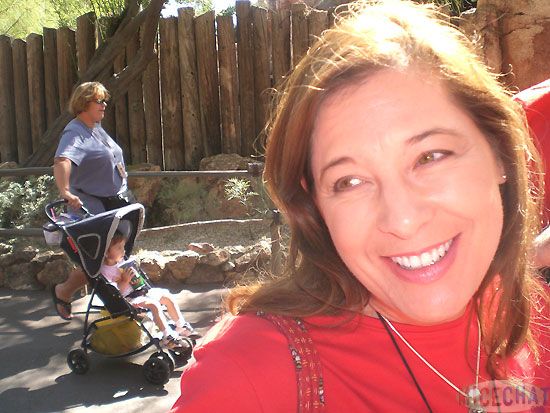 the lovely DisneyBalerina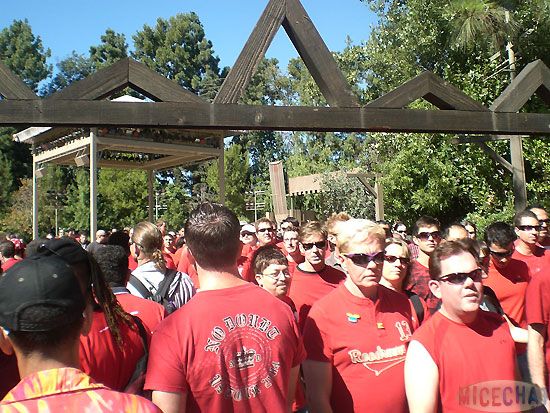 as the first group left we headed in. Yes, the crowd was so huge they had to take two pics!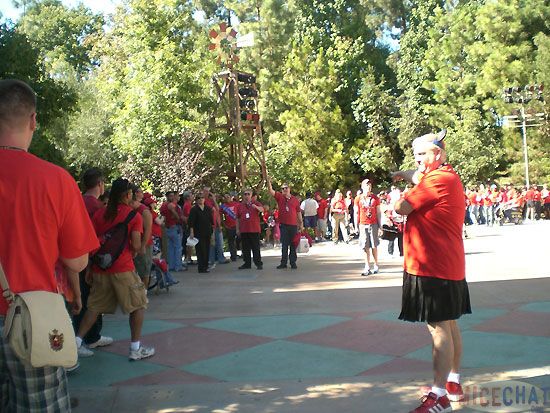 Mama addresses the crowd.
The photograph was quick and Painless but MonorailMan, and I were very thirsty so we popped into the Villiage Haus (EEEEEK) for a soda. It was packed and we left but not before I noticed a CM exhibiting TERRIBLE SHOW by hanging a keychain from her dress with personal pics dangling from her waist band. AWFUL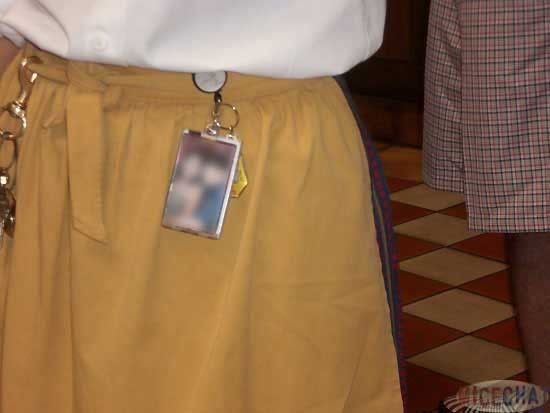 After procuring refreshment we got to the next meet along the parade route at the Small world Mall waiting for the parade. Princess Buttercup went through the group offering wonderful skeleton suckers. She always brings such wonderful little treats to the meets.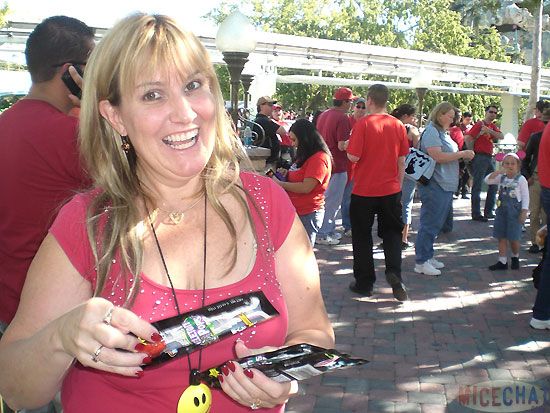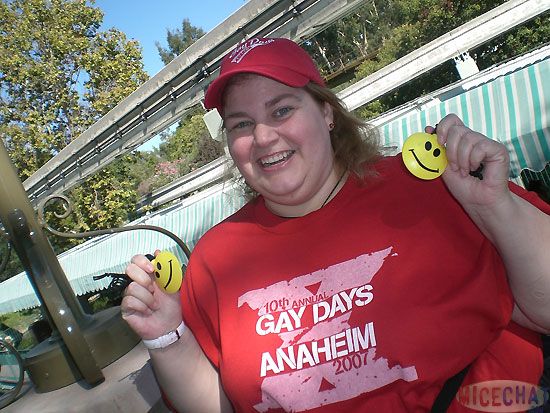 A new MC friend we made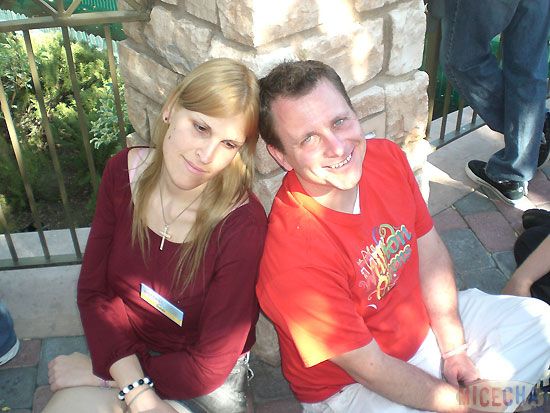 Sadako and I were BEAT!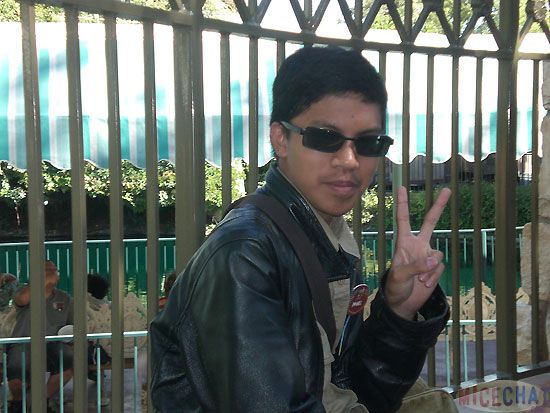 A rare pic of The Forbidden Eye without a hat on.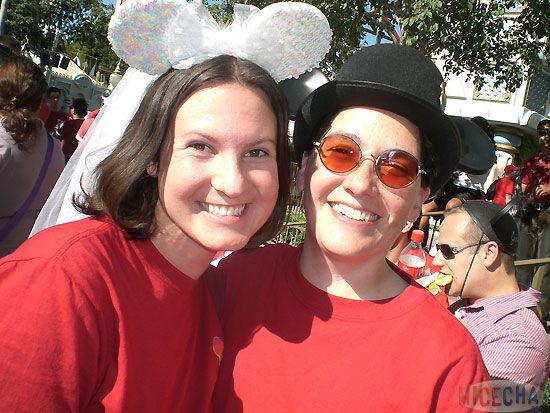 A wonderful, happy couple whose shirts advertised their wedding date. They were so sweet!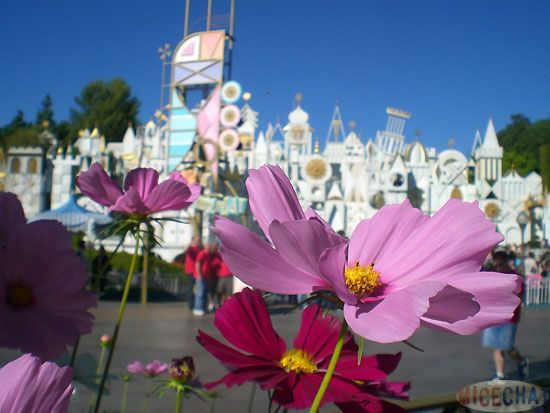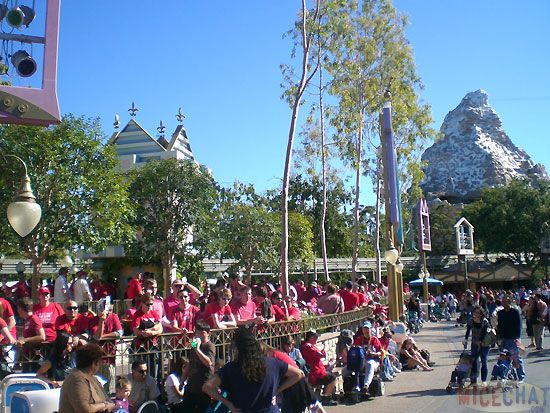 The Gays love a parade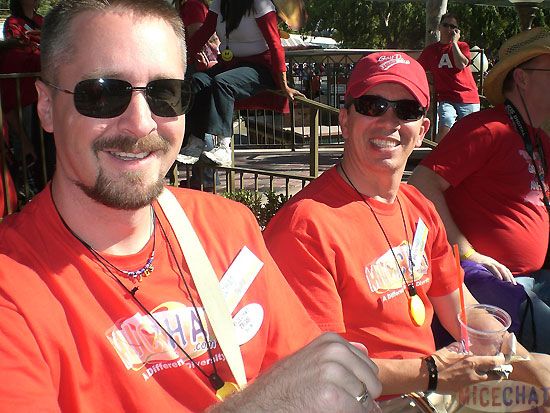 Tigs and Flyboyhi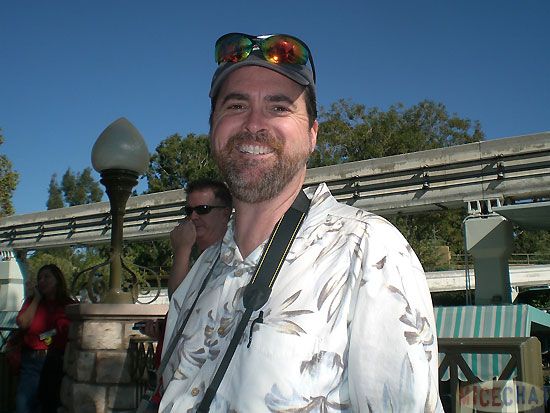 MiceEars Crew member LocalDisneyFan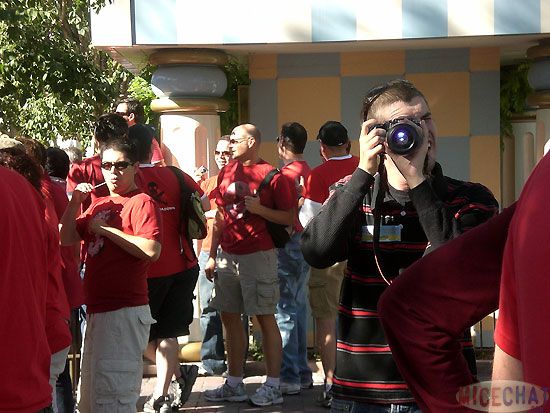 Hollywood1939 doing his thing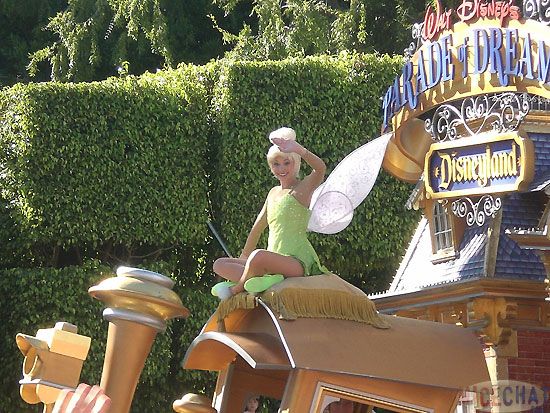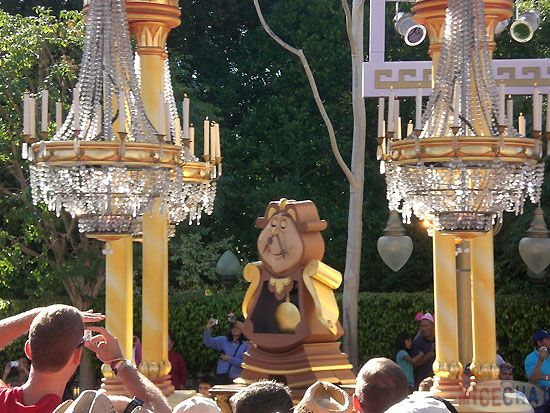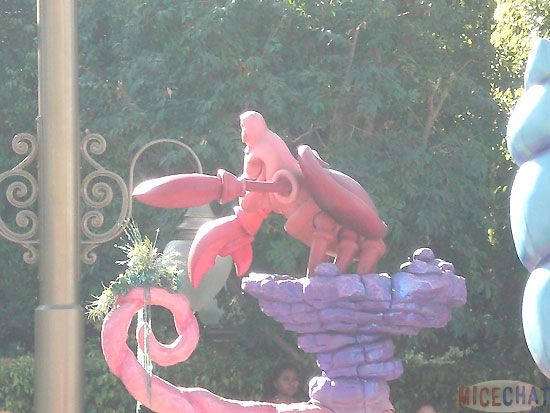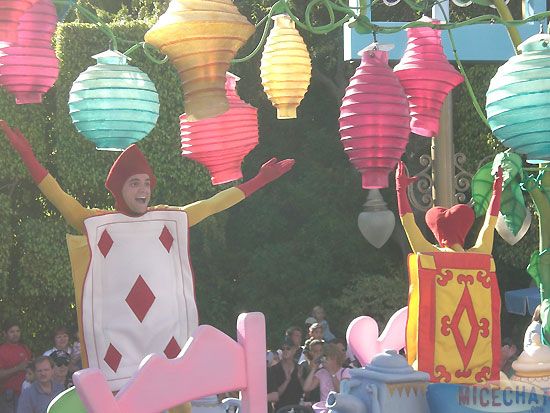 The parade was wonderful. We decided it was time to make with the Haunted Mansion Holiday passes we got earlier so all 35 of us hit the Fast Pass line of HMH. The CM's did a wonderful job.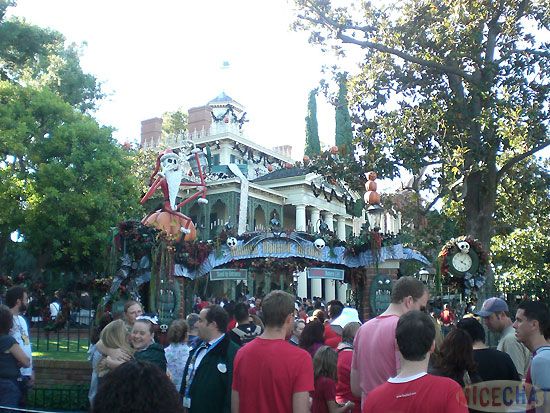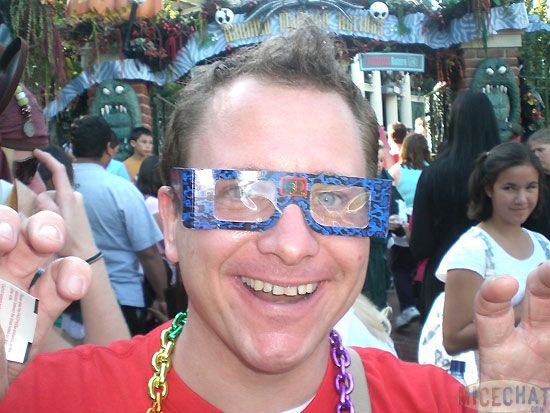 I wore my prismacolor 3-d glasses to see what HMH looked like with them on.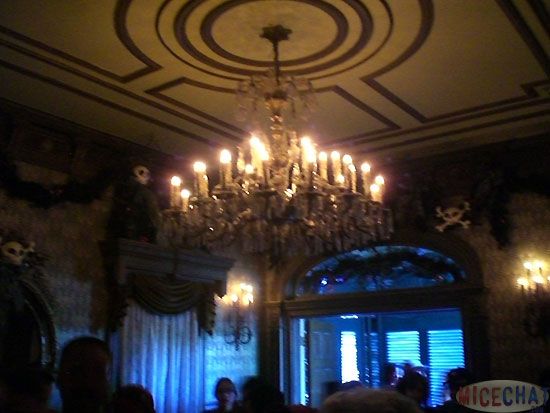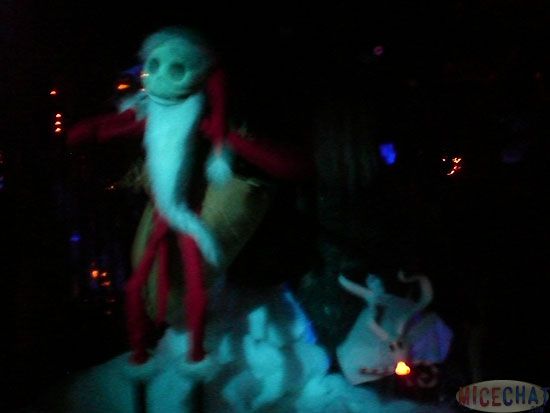 Okay now it was time for a drink. Off to the Cove bar. Noone will be there right? Not during Gay Days.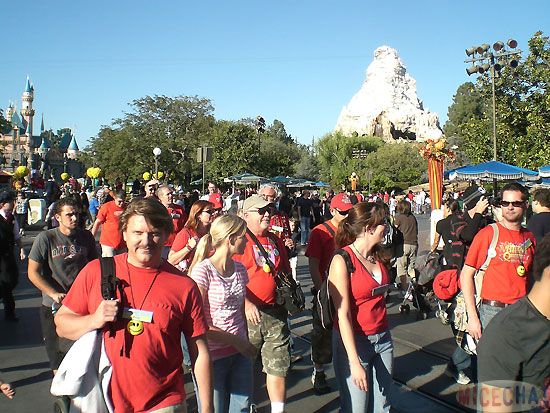 Westley leads the thirsty group forward
As we passed Town Square the flag retreat ceremony was going on. Being that Flyboyhi is in the military he was obligated to stop and show respect. We followed his example and all stood quietly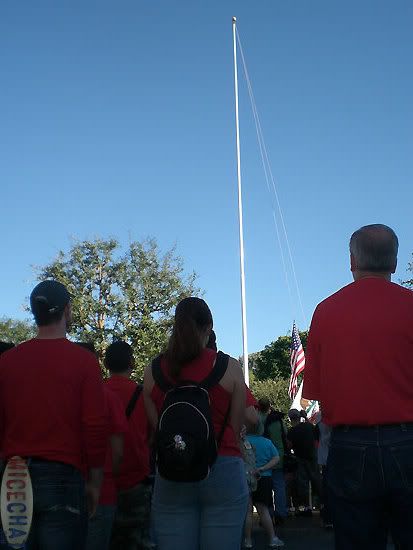 We got to the Cove bar and...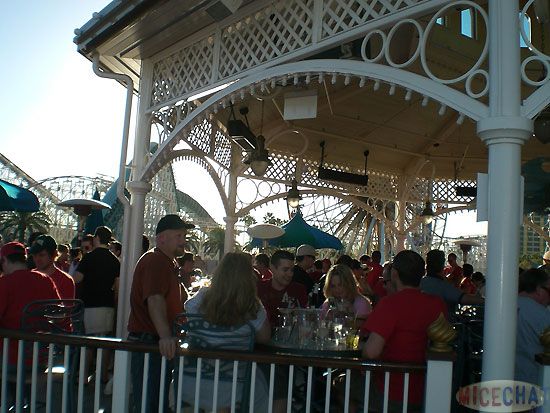 It was PACKED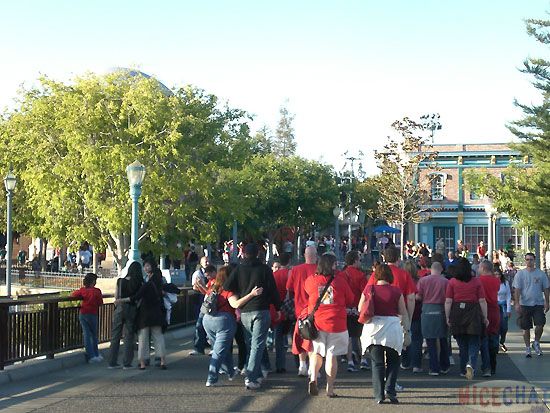 OFF TO HEARTHSTONE!
We got there and lowe, it was packed too! We did find a nice little spot outside that was perfect for our group though and we ordered drinks and brought them out there. We also ran into a former cast member who used to play Bert. What a nice guy.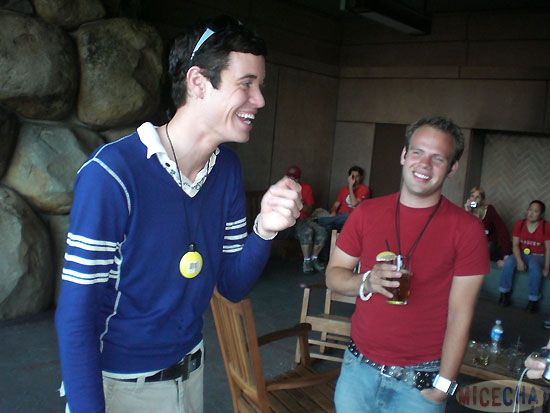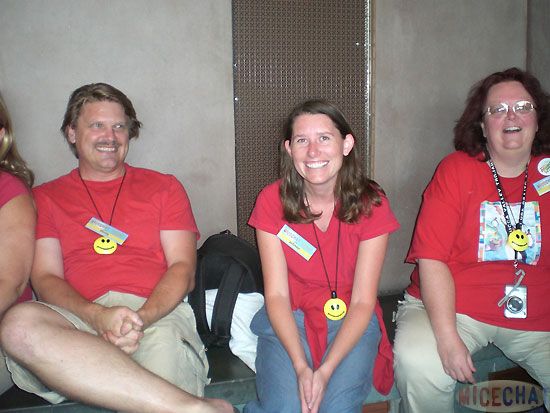 Westley, Quiltmaker and Penguinsoda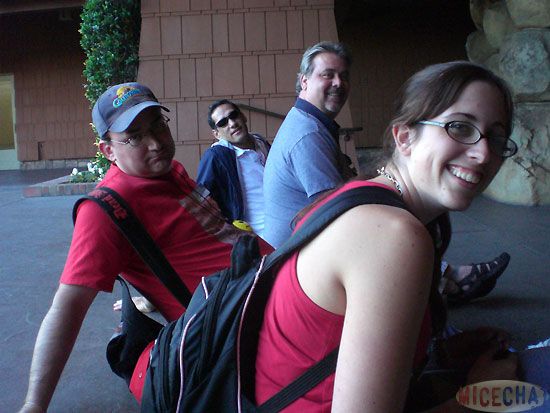 Front to back; Adelade, Pezzlighyear, SHowardCPA and Shane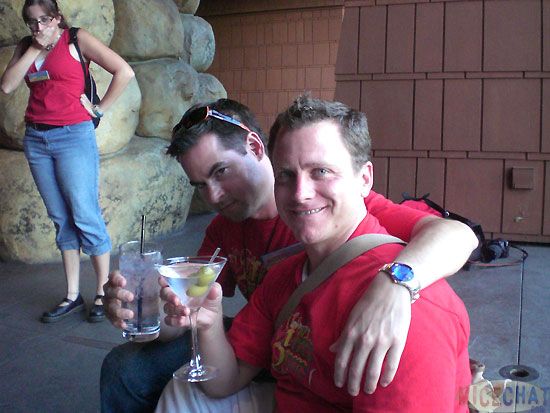 Dustysage and Fishbulb as the booze began to flow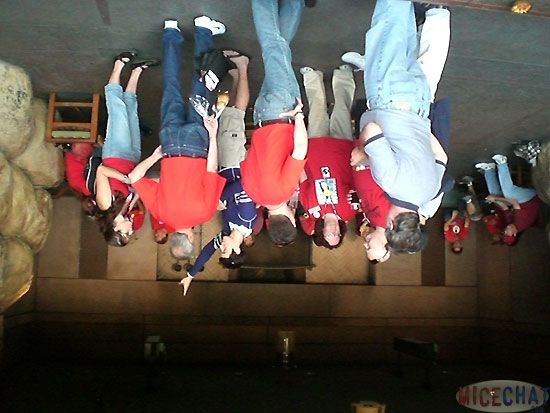 don't take pics while buzzed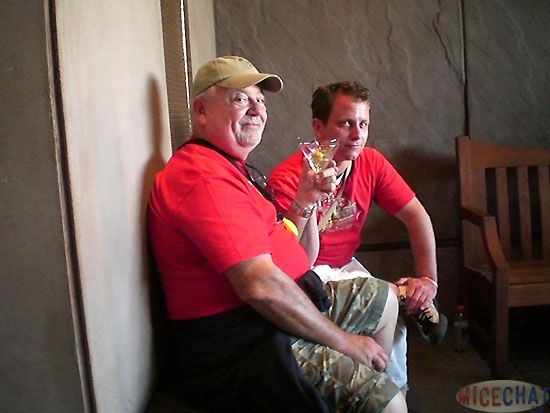 MickeyMaxx and Fishbulb. Martinins. 'nuff said.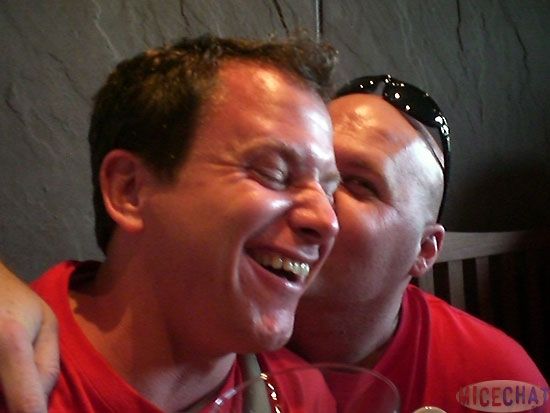 SirClinksalot LOVES me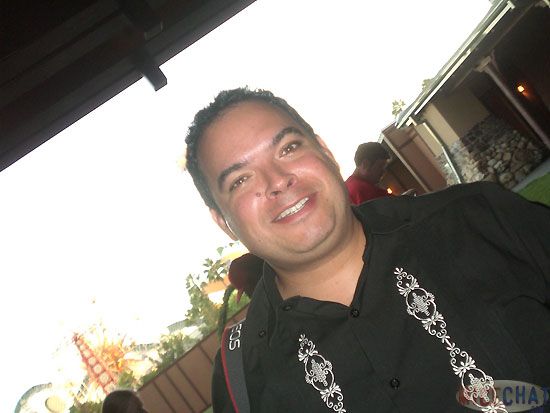 Frogberto showed up



Ooooh that's good Grey Goose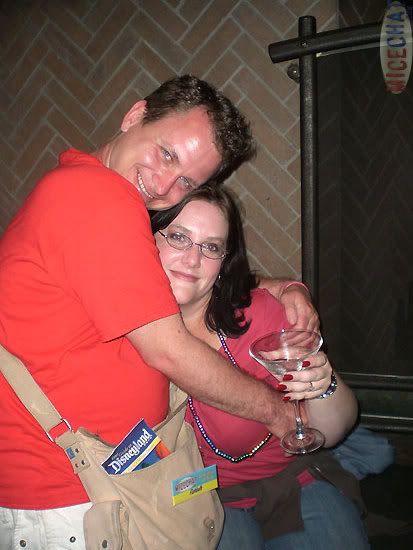 Me and Belle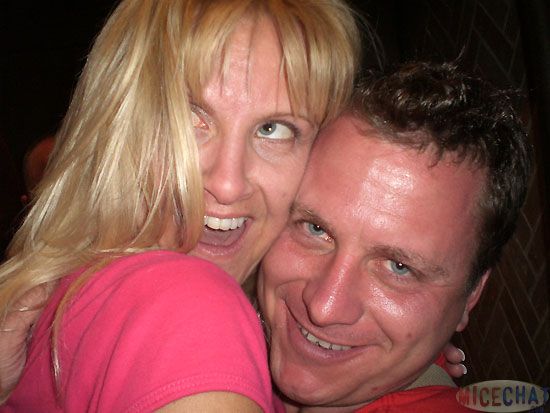 Mmmmmmmm Jenidisneyfer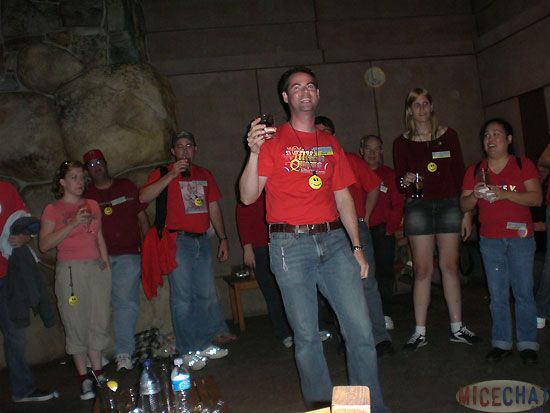 Dusty addresses the group and invites all who can to come for dinner at PCH Grill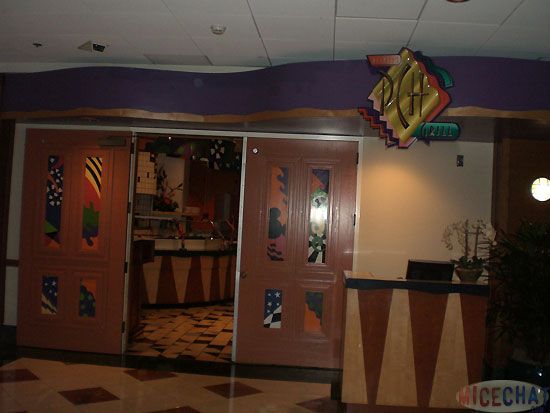 on to dinner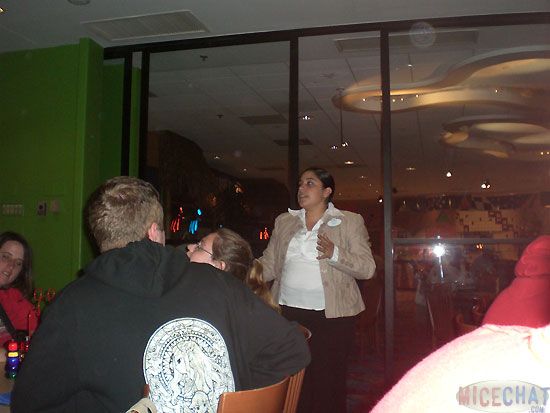 We got to PCH Grill and the welcomed us right away and seated us promptly.
The service at PCH grill, not to mention their ability to quickly serve a HUGE group of 40 fast, was amazing.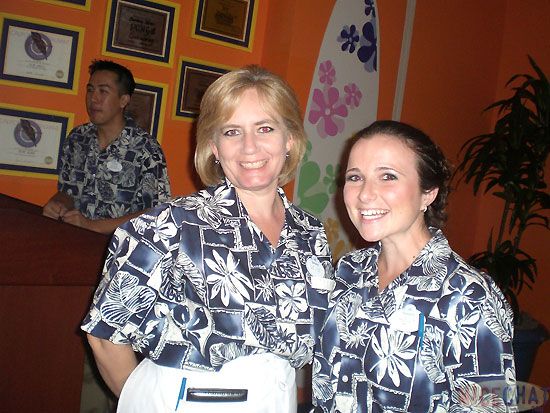 Our two servers were WONDERFUL!!!!!
This was a WONDERFUL day at Disneyland, but the next day, with the free quest promsed to have even more surpises. So until I post day two...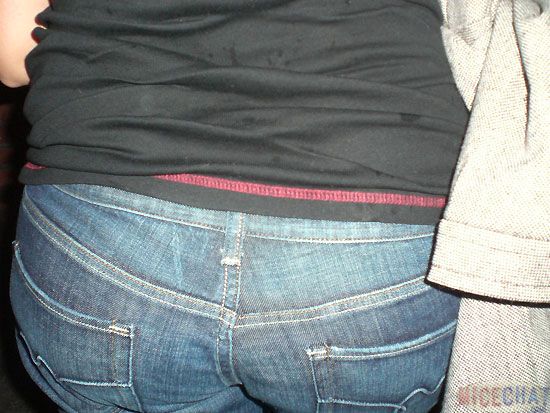 THE END!!!