Without a doubt, Disney is the master of crowd control. Their most popular parks, the Magic Kingdoms, are ingeniously designed with lands branching outward from a central point, like the spokes of a wagon wheel.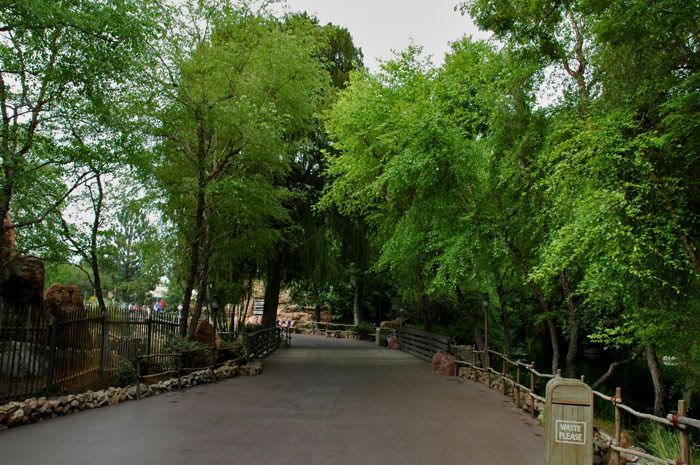 (Photo credit: localdisneyfan)
viously, it is of benefit only to guests using M&F. If guests ignore the signs while exiting through the second gate and discover they parked in Lion King instead, they would simply take the M&F tram to the entrance plaza, cross the esplanade and take the right tram.


The second entrance might not always be open. Perhaps it (and the underground pathway) would only be used on particularly busy days, or during the evenings to allow an easy way to return to the structure.

What do you think? Is this idea too radical for traditionalists, too costly/complicated for analysts, or too unnecessary for skeptics?