So..
Back in September, I took my godson to Disneyland for his 2nd birthday. We were looking for places to take pictures and found the teacup.
A lovely couple was sitting in there, probably people watching and waiting for the rest of their party to come back from where ever they were.
Anyway..
I kindly ask them if I could take a picture with my godson in the teacup.
They say sure.
I was thinking that they'd get OUT of the cup to allow us to have a moment for the picture. Instead, they scootch off to the side of the cup and remain there.
Not wanting to cause a scene or be snotty about it, I decided to let it go. Why would I kick someone off just for a picture?? I'm not that mean!
I'm assuming they misunderstood my intention for using the teacup because when they say my mom with the camera they were like "oh.. you're gonna take a picture.. we better hide.."
Hence.. this is the picture..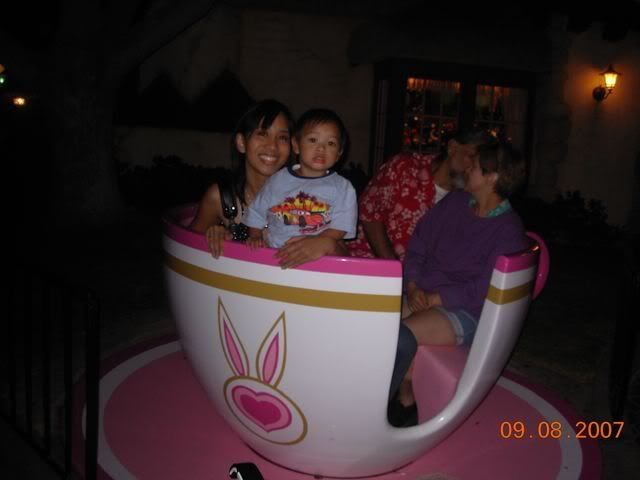 It's rather amusing. I have to tell people that the couple in the back aren't making out.. they were hiding from the camera.
Which leads to my question..
Do you have any pictures where the people in the background are more interesting than the people or things you are taking a picture of????