So I'm a little late with the TR, but I didn't get home until Tuesday and then had two papers due.
But here is my Trip Report from my D-land trip last Saturday w/ my Ohana
Enjoy!!
The day started dreary and way too early!
We all put on our Mansion/Nightmare shirts and were ready for a day of Disney Halloween fun.
We left San Diego around 7am and quickly made our way to the parking garage.
The joys of new billboard shots
And a blurry shot of Pluto (cause my brain wasn't working hard enough to take the pic fast)
Pumpkins!!! (cause you haven't seen enough of those this month)
Big Pumpkins!!!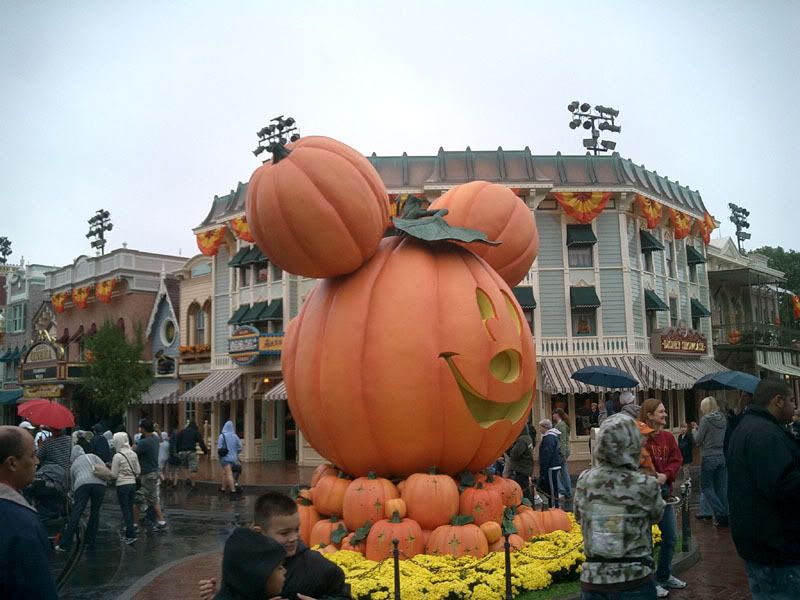 First stop was HMH!! Hurray. I love it much no matter what anyone says
Jack just hanging around *is groaned at* 7years and I still enjoy it
Weird angle of the stretching room pic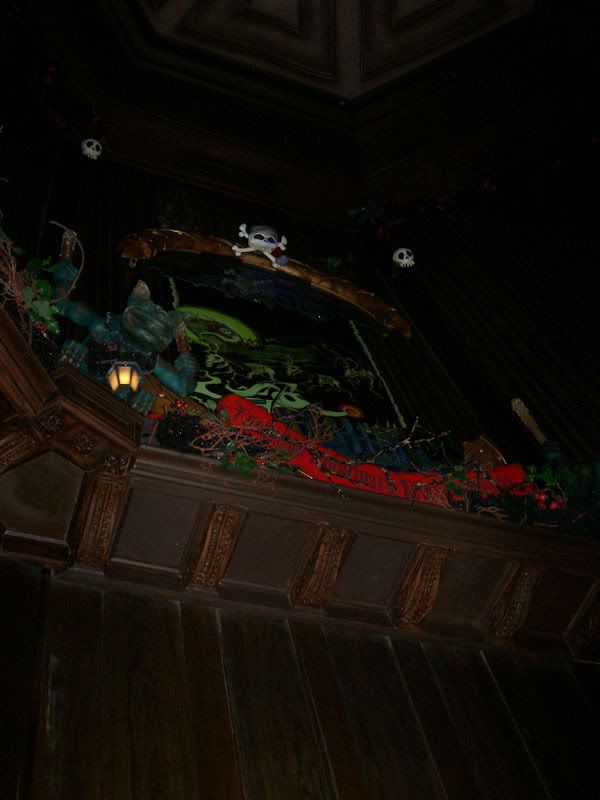 And he's Jack the Pumpkin King (I am so beyond psyced to see Nightmare tomorrow in 3D... just thought I'd mention)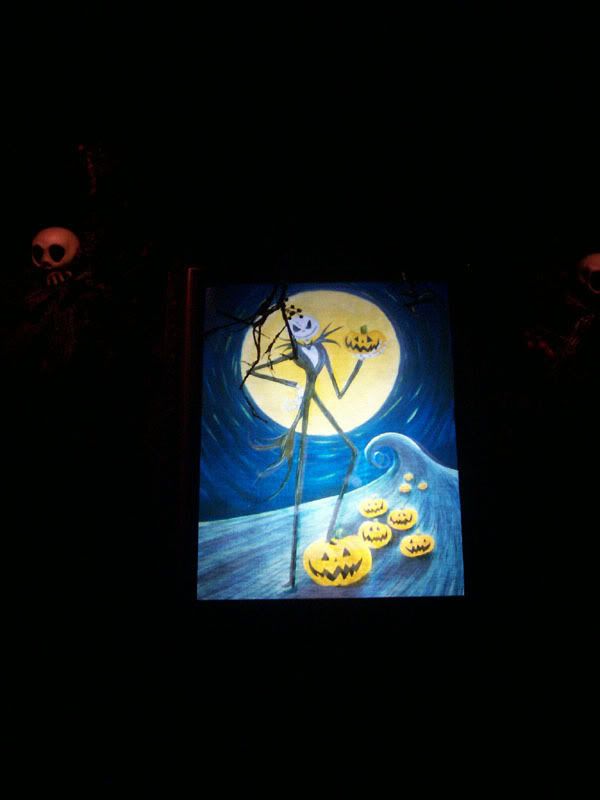 Happy Holidays: This sign always makes me realize just how much dead space there is in HM when it's regular style. i think that's why I like HMH so much. It utlizes space well (except leota's not floating and they should totally project Sally somehow onto the bride... whatever happened to that lab plan from 2 yrs ago?)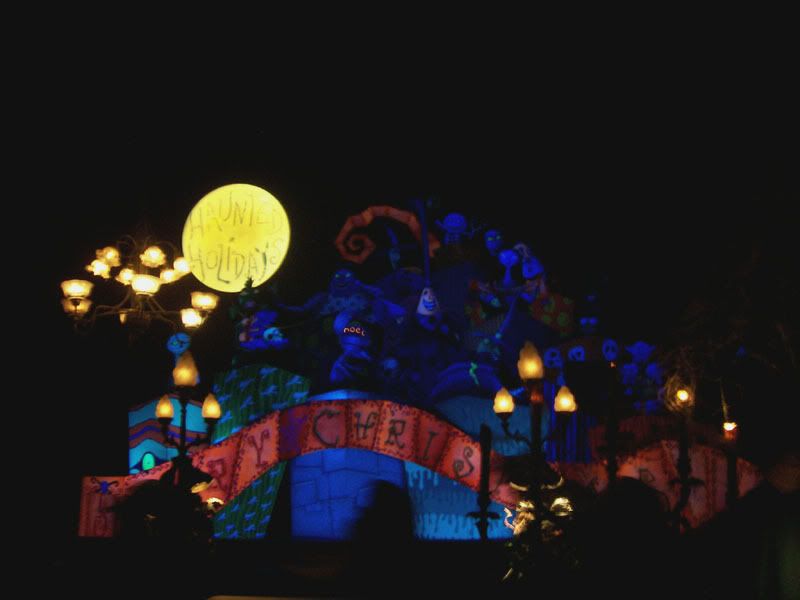 Blurry pic of this years gingerbread house (i love the movement on this one)
We got stopped in front of Oggie so I took some shots. He's really creepy when you look at him. He moves very realistically... like how you would think a living breathing Oggie would move. *shudder*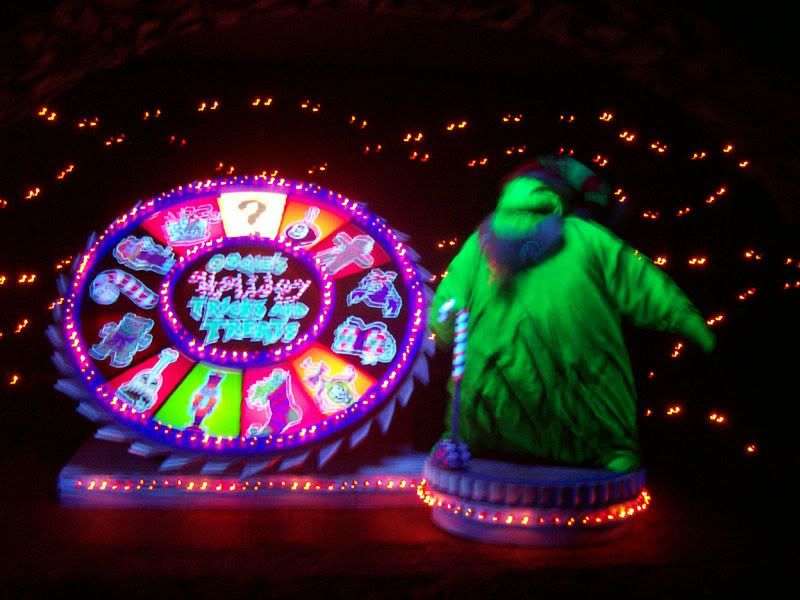 We decided to head over to Woody's Roundup to take in the Halloween festivities but it was sadly closed. So we hung out with some pumpkin dude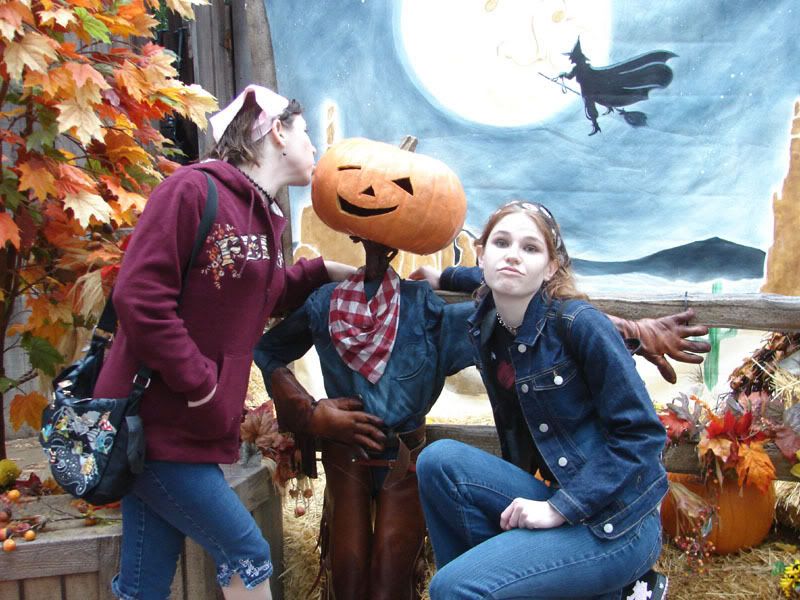 While we were standing there some guy walked by with his kids yelling something about "look at those beautiful girls w/ that pumkin"... it was really odds, his kids looked at him like he was crazy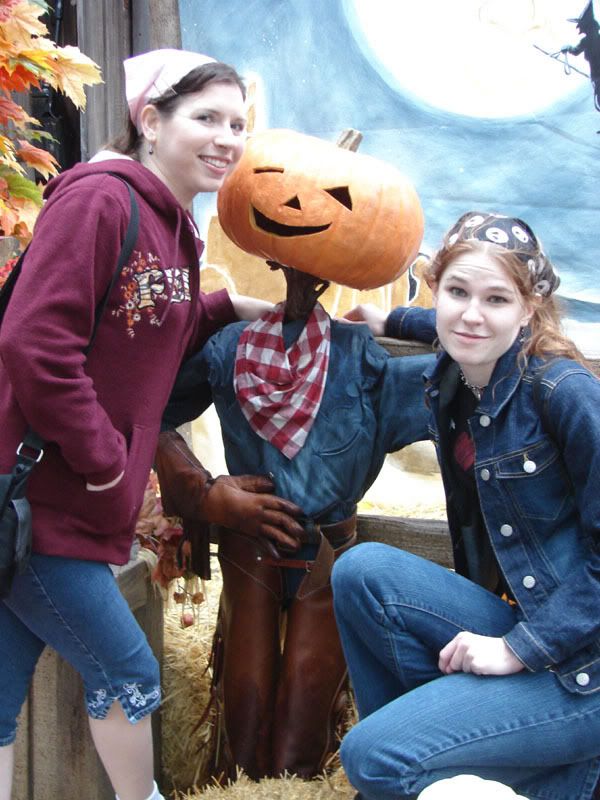 I'm amazed this sign is still here. Oh Home on the Range... everyone hated you but me!
We ventured into Fantasyland and hoped into the hardly existant line for the carousel. I was really excited cause I haven't been on King Arthur's in foever! We sang along to all the music
Random Toad shots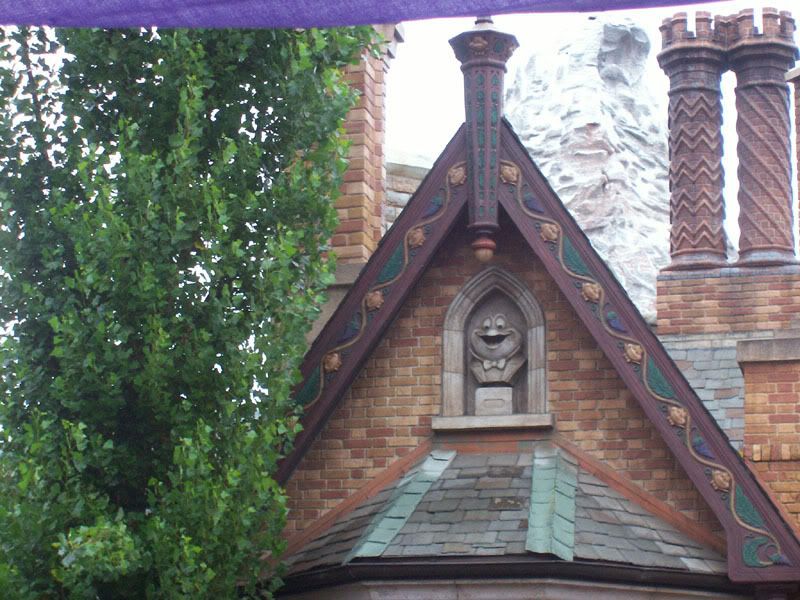 The carousel. I had a black and orange horse in honor of our Halloween theme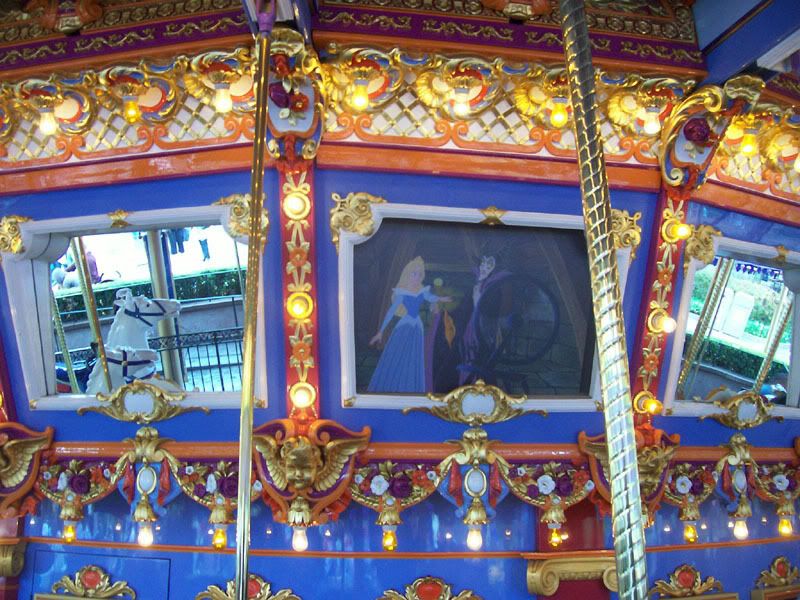 Scott chillin' in the rabbit cup
Then we hung out at the White Rabbit's house
That rabbit is the best host.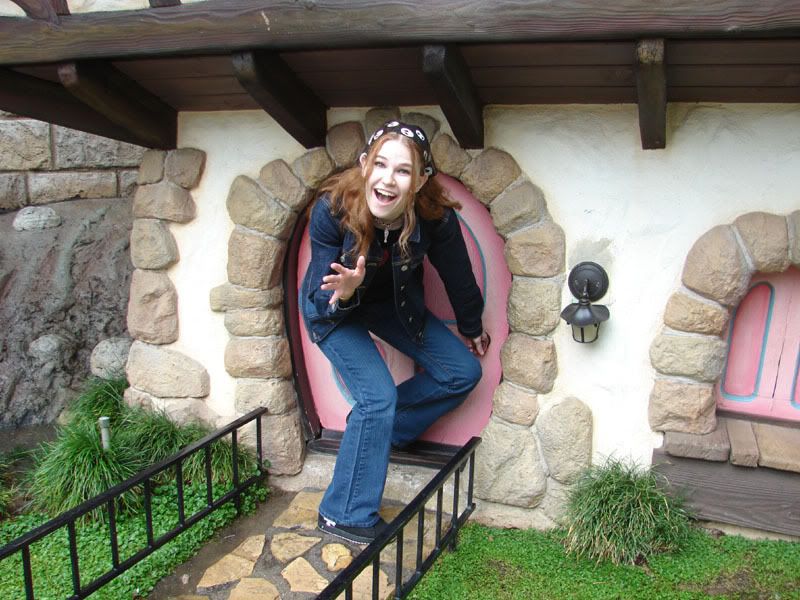 Julie was mad cause we made her take a pic. Then I said something stupid about her having "Gusto" and she laughed in the pic :P
We fully intended on riding Alice in Wonderland, but because of the "inclimate weather" it was closed
Stratigically placed lamp
I love that Rabbit statue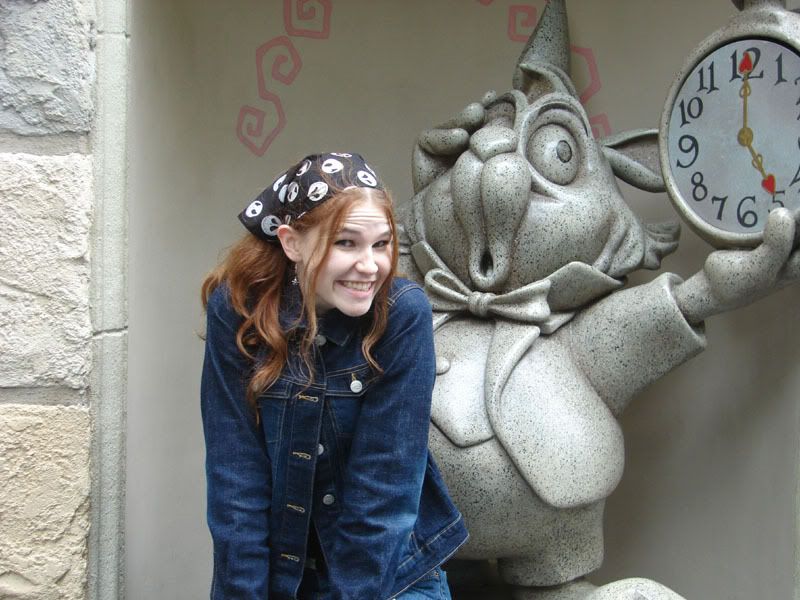 Checking the time... though we weren't really late for anything, it was still early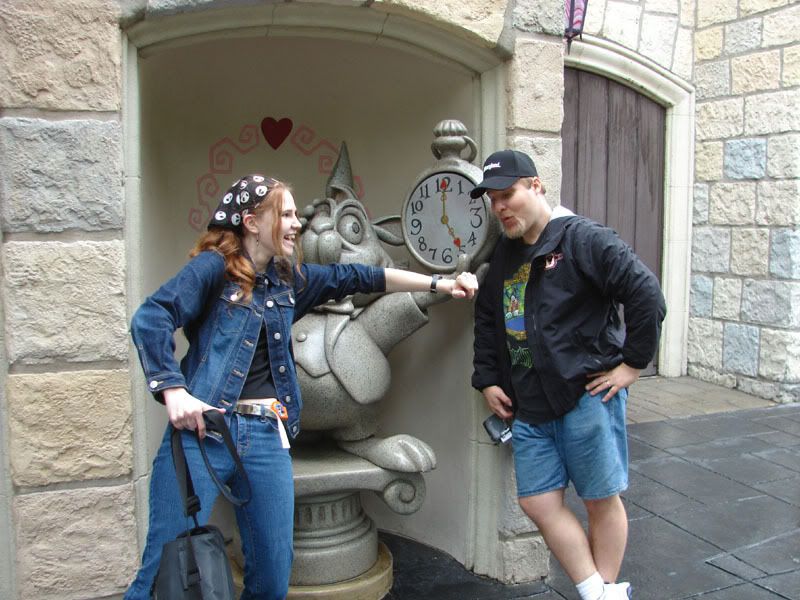 Scott doing his best rabbit impression
Julie's bunny love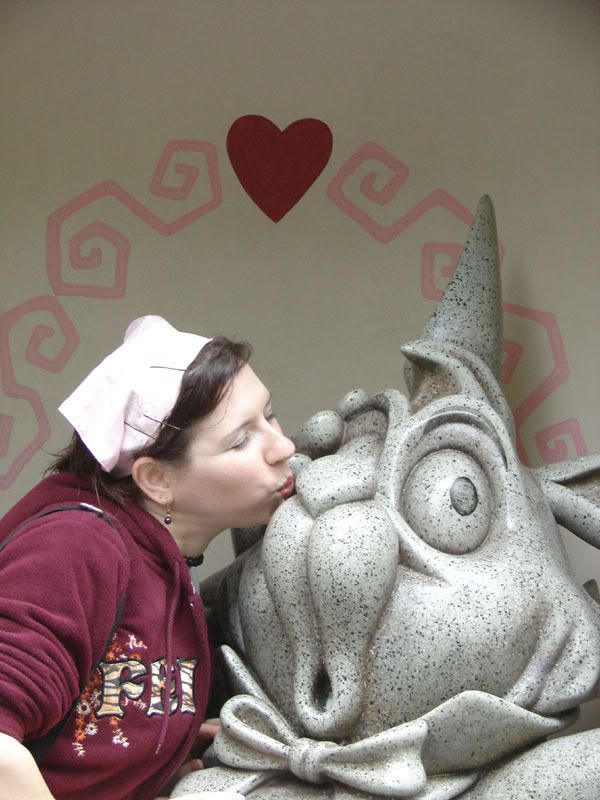 Another lamp with pretty swirls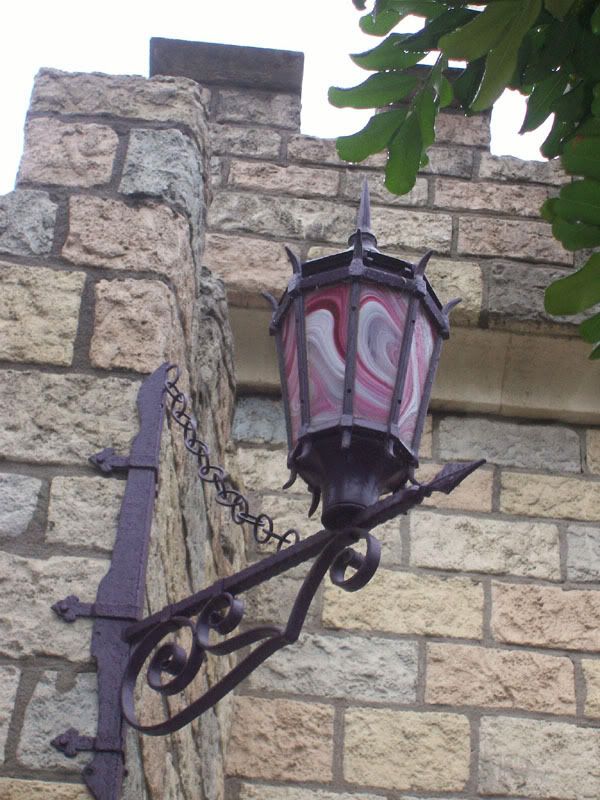 It was off to Tomorrowland to laugh at the Nemo line, grab fastpasses and hit up Astro Blasters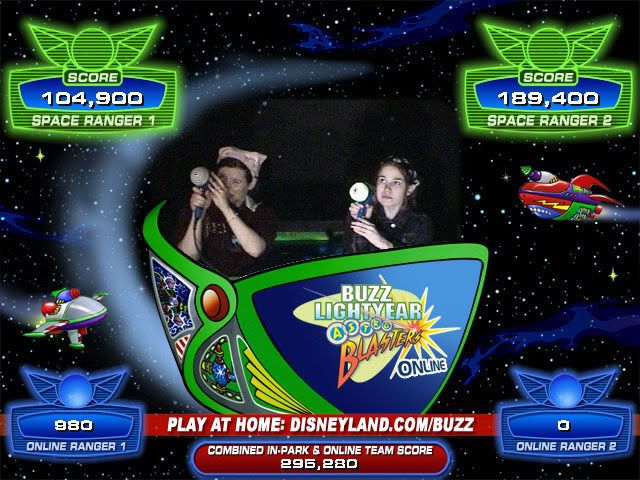 In Store Command... apparently someone left Babette behind. Lumiere must have been looking for her
Official Space Rangers
3 Dorkerellos (they say we are nerds of a feather)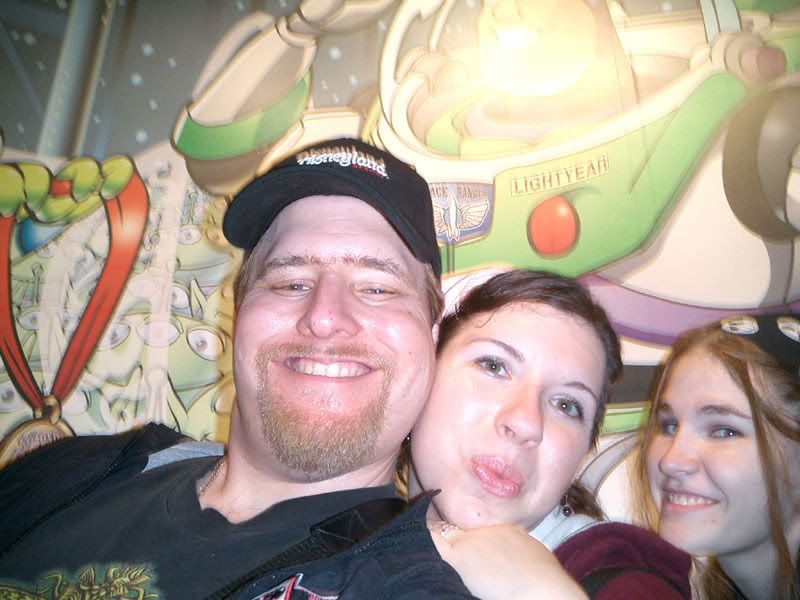 On our way out of Tomorrowland bound for DCA I spied some Dream CMs.
We raced toward them as they handed out Dreamfast passes and were maybe 6 people too late.
I nearly screamed (actually I ranted into a video camera, but that's another story) The one time I see a Dream CM doing their freaking job and I get nothing. Year of a Million dreams my foot!!
I took a pic of Triton in my anger (he mocked me!!!!)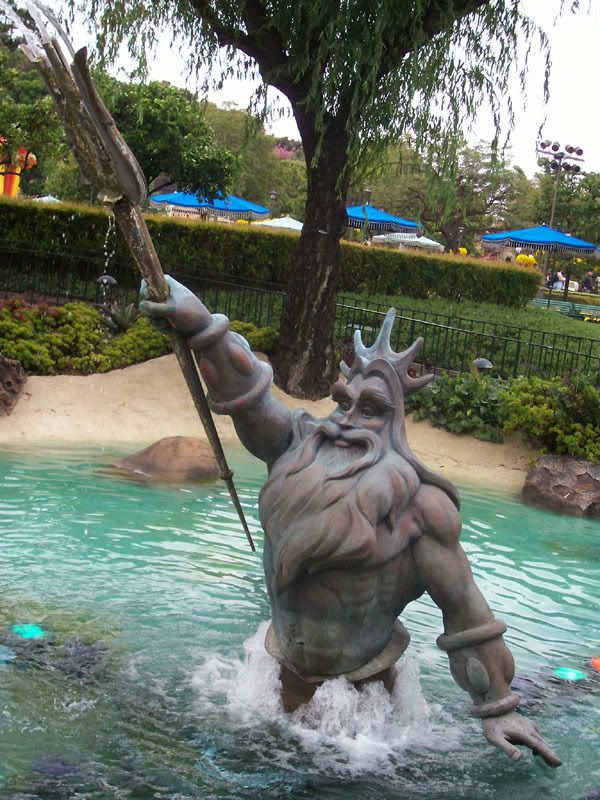 Da Castle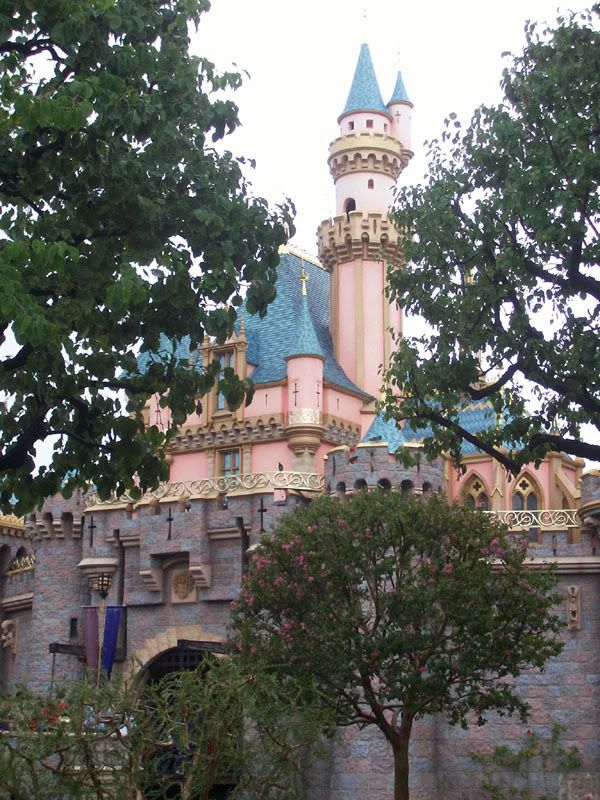 I like this shot... you can see how overcast it was
I love the pumpkins around the hub but something about them bugs me... it makes the place look kinda cartoony (and for once I don't mean that in a good way.) I dunno
Roger Pumpkin is my favorite (I like this pic a lot)
Apparently the photopass dude got sick of wearing his jacket so he gave it to this cold dog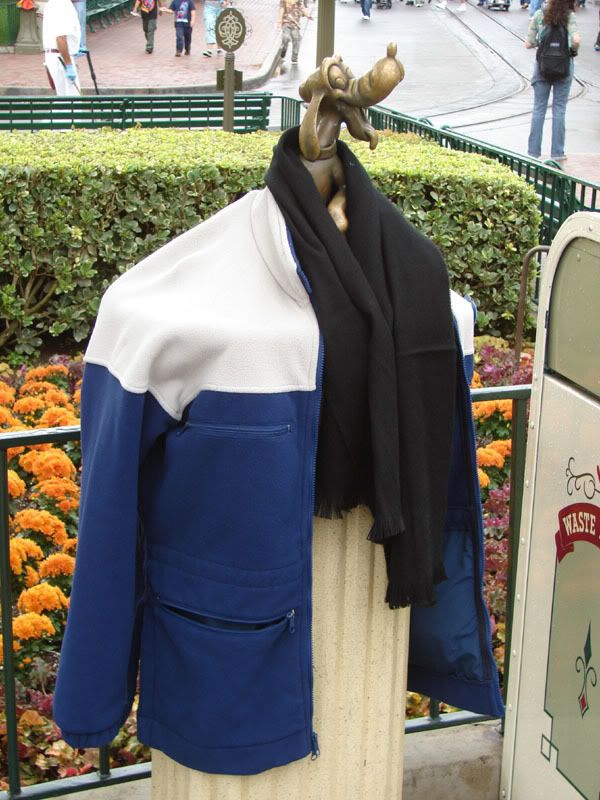 Scott with a nother bunny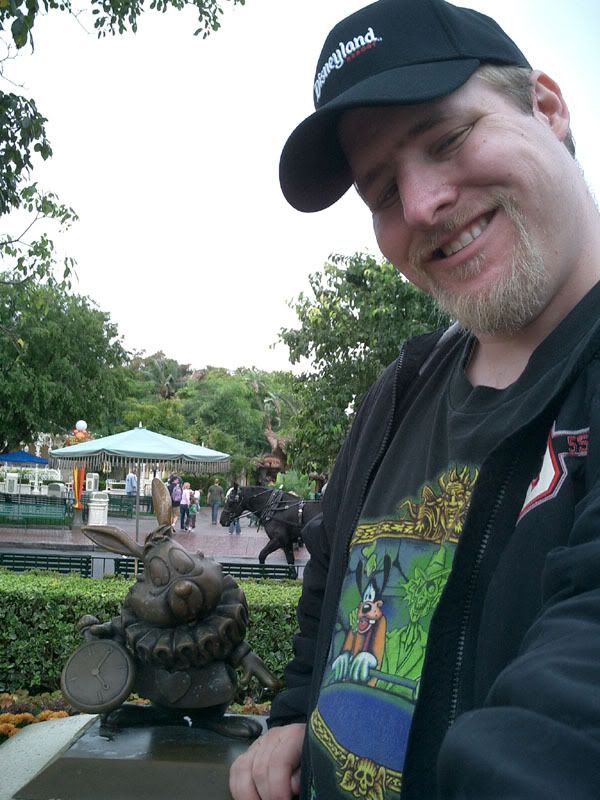 Julie and I being camera whores
Apparently we look this dumb when we're taking pics of ourselves
Main Street
We caught the Dapper Dan's singing Grim Grinning Ghosts as we left for DCA
They did the hitchhiking ghosts thumb thing... it was pretty neat (i'm a sucker for any version of GGG)
Me w/ the Dan's they all harmonized on the word "Cheese!" it was awesome... especially being right in the middle of it
All right! That's it for Part 1
Coming up
: A Glorious Return to DCA, Candy Corn, food, villians.... other stuff!!
I'll get them up tomorrow morning