So I set off this morning with high hopes of finding the Christmas Tree as it was around this time last year when it showed up. (
I went looking in response to this thread: http://www.micechat.com/forums/showt...day-80869.html BTW - Holiday decorations are already going up in DTD...I'll have some shots of that later in the thread.)
Hoping for a good vantage point, I set off for the top of the Mickey and Friends Parking Structure:

It's really quite a view from up there:
As impressive as the view was, I could see no sign of the Christmas Tree. Nothing over here...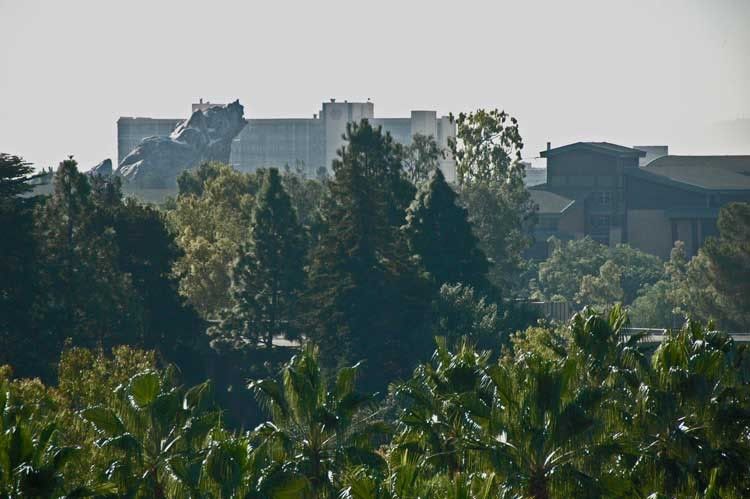 or over here:
Bummer. Maybe it will show up next week.
It's amazing how completely hidden Disneyland is, not just from the berm, but from the 50 year old trees surrounding the park. Notice how when you get to DCA you can pretty much see right into the park...
On my way back down, I passed one of the Halloween themed parking signs. I wonder if they'll do these again for Christmas: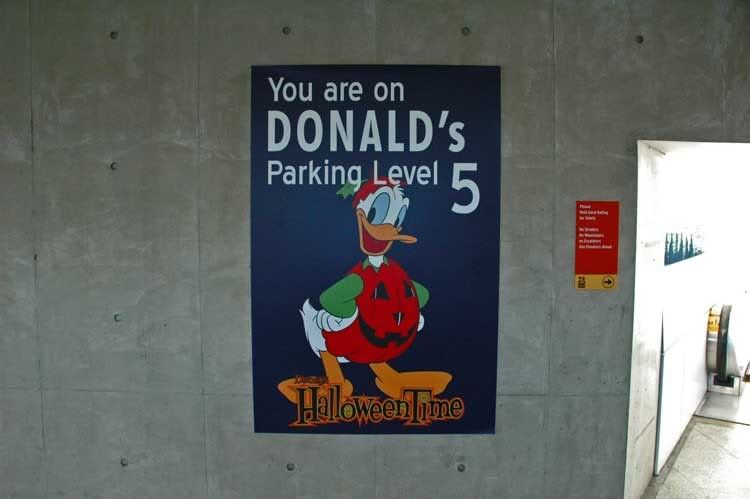 So off I went to Disneyland via the tram. If you haven't seen them yet, the decorations on either side of the tram are very cool:
Upon entering Disneyland, I noticed a sharp looking group of young people enter from backstage next to the firestation. My curiosity was piqued, so of course I followed them:
When I got to the hub, I noticed that chairs had been arranged and that some sort of event was taking place:

I overheard the folks next to me talking about how the new Disneyland Ambassadors for 2007 were going to be announced today. That would pretty much explain the young people in suits. Sure enough, after a few minutes, the magic Disney voice announced that the new ambassadors were about to be revealed in an annual ceremony. Not long after that, here came Ed Grier, along with the two ambassadors from last year, the band, and, of course, Mickey Mouse:
Ed made some opening remarks...(See! He really does get out into the park!)
And then I thought the next part was done very well. They had posters of the ambassadors going back to...the 1960's I think, and then, if the person could make it, they would walk out in person. I was looking for Julie...the gal from the Disneyland 10th anniversary DVD, but I didn't see her. Maybe I missed her. In any case, here are a few of the earlier ambassadors: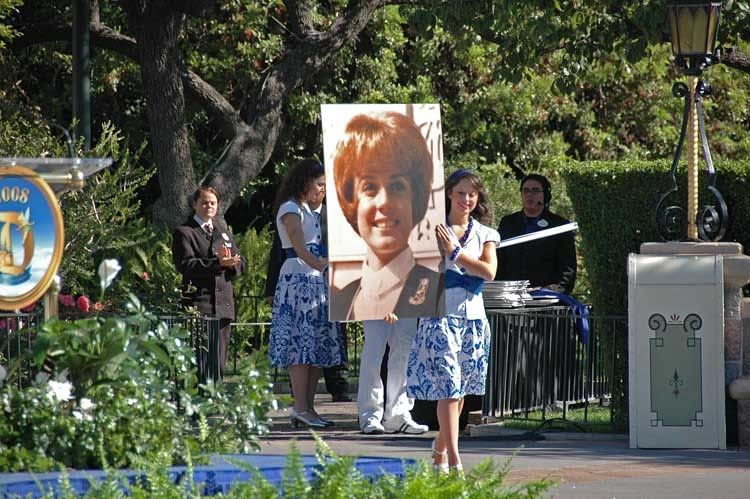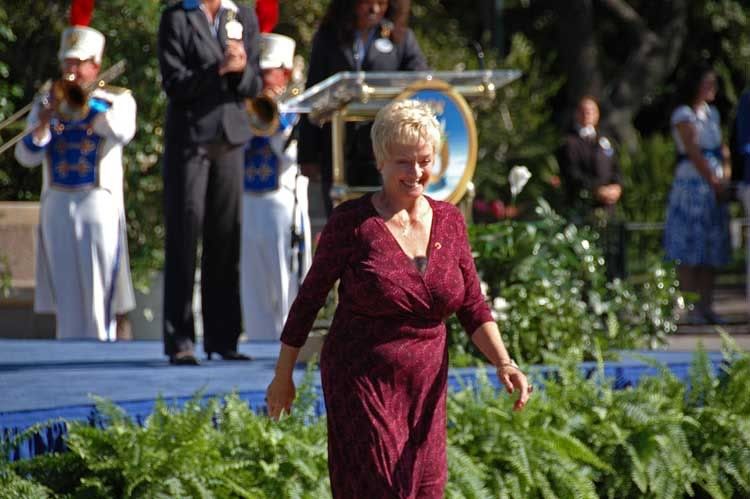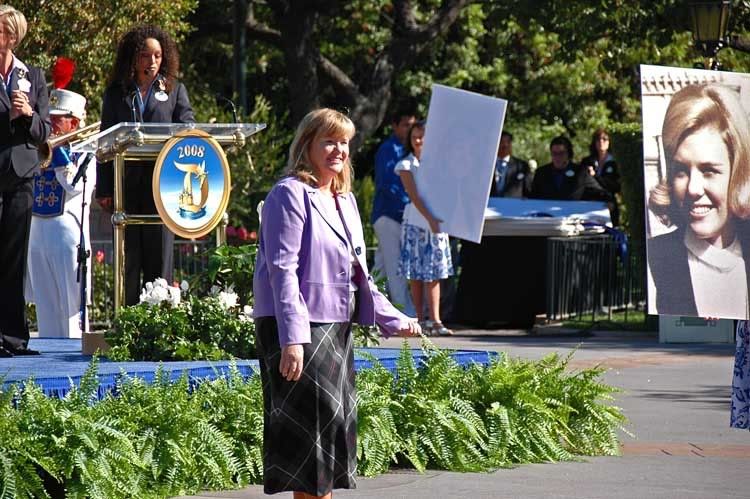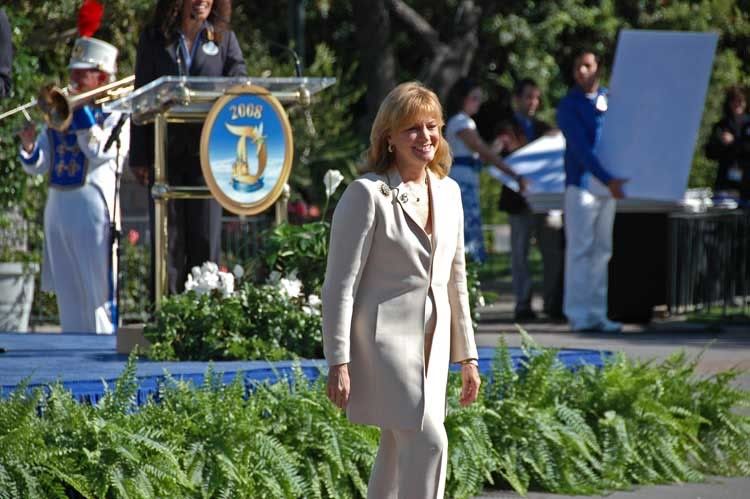 Mickey gets the big thumbs up from Ed, and it was time to announce the winners:
(More to come...)