Our first day was 10/8 it was hot and crowded. The first ride as always is Dumbo.
A great big thank you to Mice chatter Fairygoodmother who makes their haloween costumes. So first place to go with two little princess is the princess fantasy faire.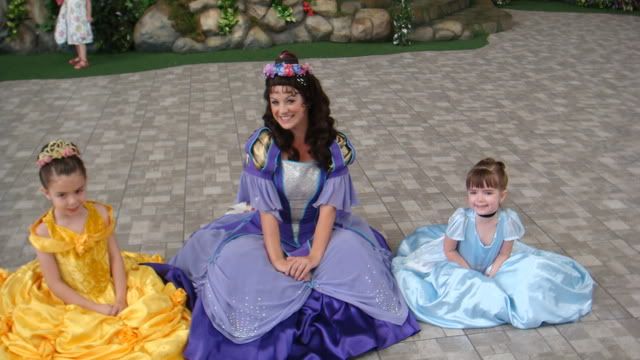 I must say the line is a little long....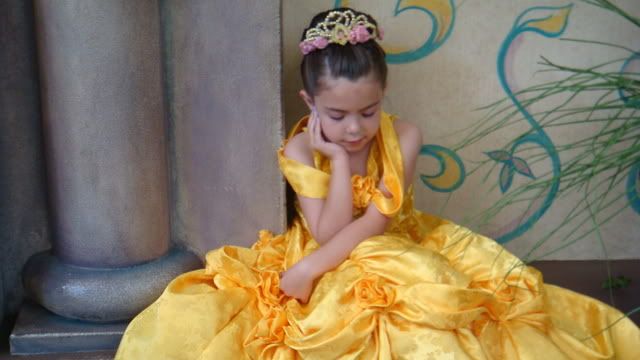 Showing Cinderella her glass slippers.
Cinderella explained that she kept losing her glass slippers so she had to get shoes with straps on them.
So who was the next princess....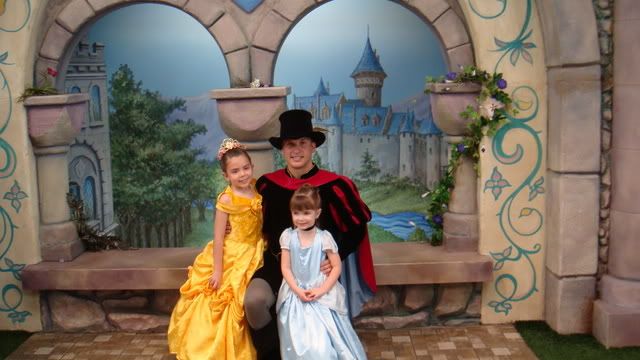 So here they are hanging out with Uncle Stephen
Look a pirate. Notice the eye patches are on the top of their heads.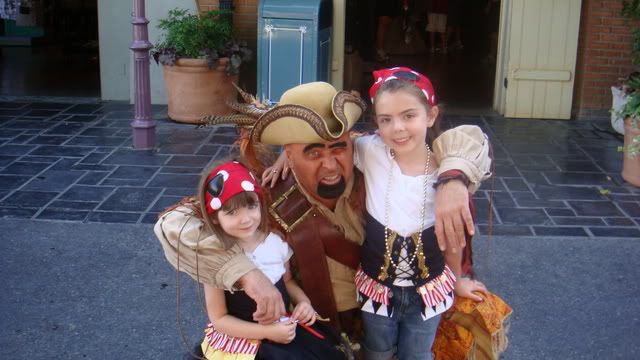 But Captain Jack would only take a picture after he had pulled the eye patches down over their eyes.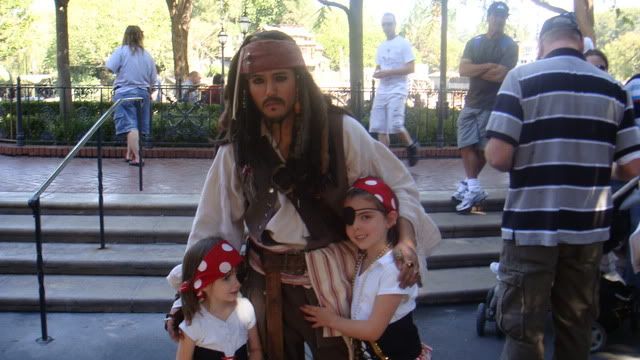 While I work on part 2 here is the name that princess portion of this post. So who is the little one dressed as?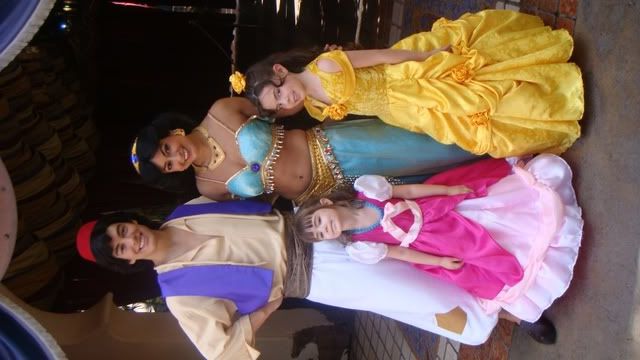 So Micechatters which princess is she????