While at the resort yesterday morning we saw the set up for an event in front of the castle and decided to find out what would be happening. When told that the 2008 Ambassadors would be announced and introduced we decided we would come back at 10:30 to watch the festivites. We ended up next to nominee Liz Hetzel's friends from her church. They told us that she was one of the flying Tinkerbell's during the fireworks show and that she is a wonderful person.
The stage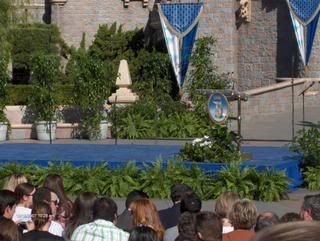 Seating of invited guests
The woman in the wheelchair was the first head of the Disneyland Ambassador Program.
The woman in the black/white print dress is the current head of the DLand Ambassador program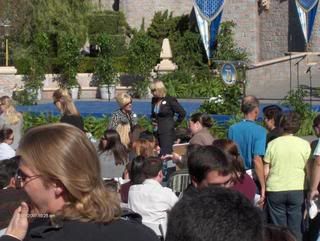 One of the Dream Team's got to participate later on.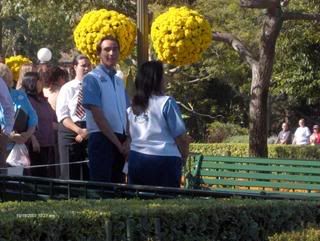 Here comes Mickey, Ed Grier and the 2007 Ambassadors Garnett Schoonover and Adonis Reeves.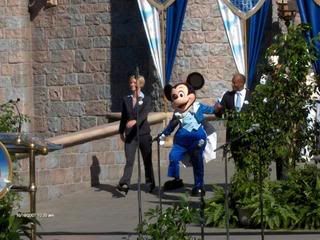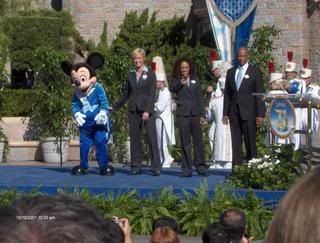 Ed making some speeches. He did talk about how hot it was and that it seemed more like Hong Kong weather.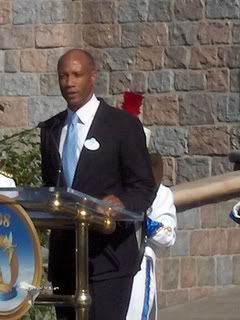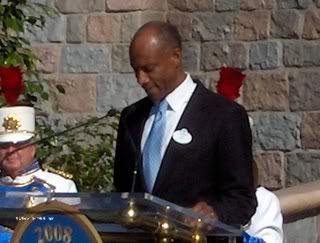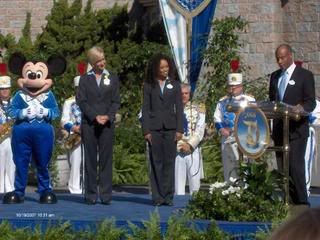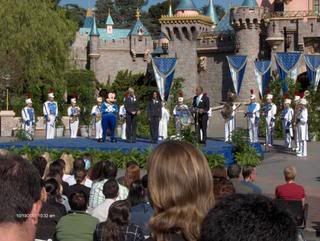 They introduced some former ambassadors. Check out LocalDisneyFan's thread showing the then versus now photos. This lady was the senior of all the Ambassadors present.
Then introductions were made of the former and current directors of the program unfortunately none of them ever turned to wave to the crowd so we just have back of the head shots.
First director of the program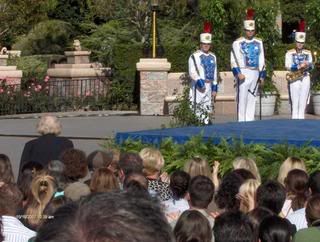 Next Director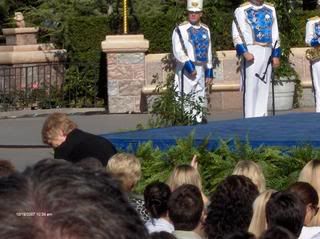 The 2007 Ambassadors spoke about some of their favorite memories being Ambassadors.
Introduction of the nominees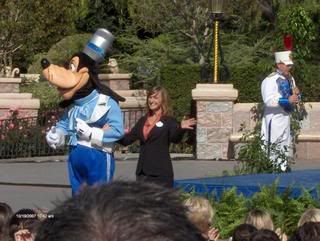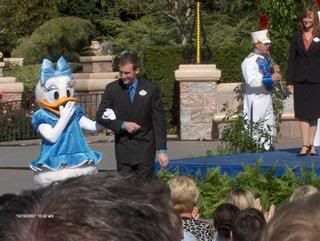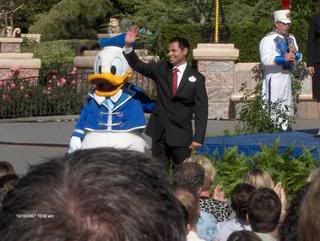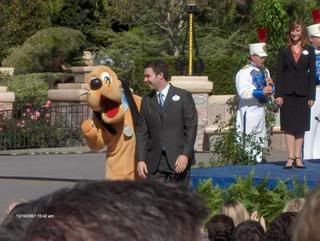 The nominees then each got the chance to share their favorite Disney experience.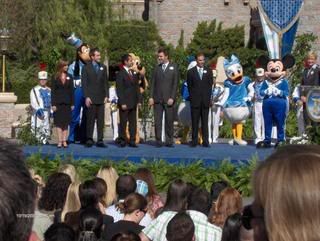 Dream Team brought the envelopes up to the stage
And the winners are
Liz Hetzel, Entertainment Department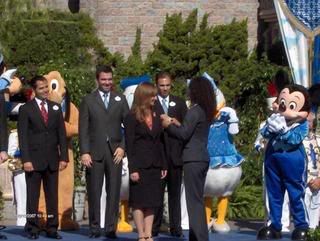 David Gill, Guest Services Department
David gets his pin from Garnett who is from Scottsdale, Arizona by the way.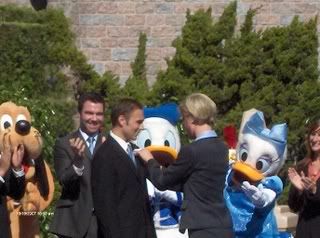 Confetti was blown.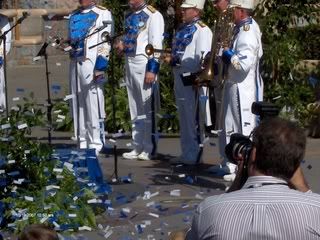 Then the band escorted them on a trip down main street.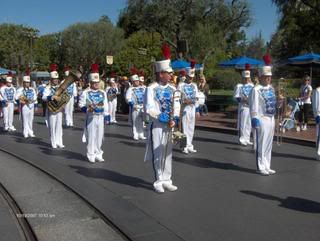 Of course no Disney trip down main street would be complete without some characters.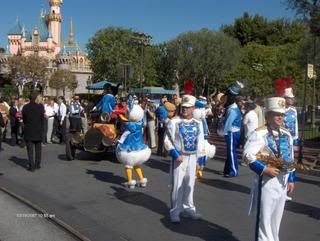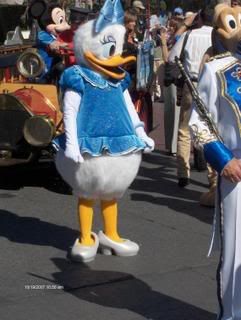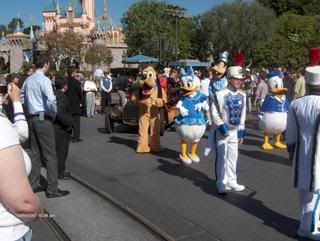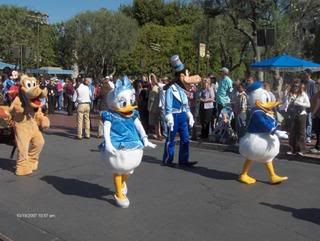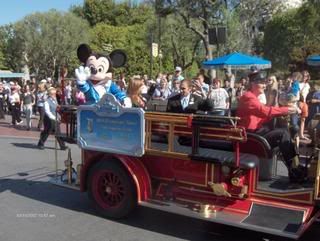 Ed Grier leaving the ceremony.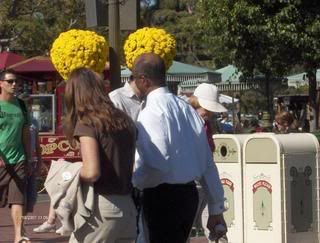 About an hour later we were at DCA and saw the 2007 ambassadors with the director of the program getting ready to head into La Trattoria. The Dream Team was there handing out Dream Ears. We received our ears and then had the chance to talk to Garnett and Adonis and congratulate them on having been ambassadors.