After our trip last month we thought we would not be returning until after Thanksgiving. Fortunately for us our son was a little bent out of shape after we talked about how neat we though the HMH overlay was. This had been our first year to see it. He wanted to see it too and so checking of schedules began and October 18 and 19th came up as days that we could go. There was a caveat since I had never seen the movie Nightmare Before Christmas
Hubby55 said I should see the movie before going on the ride again. So after not much luck in being able to purchase it he finally rented it from netflix and so now I would not longer be 'out of the loop' while seeing the overlay. I booked us a room through Priceline at the Holiday Inn you can see the review here:
http://www.micechat.com/forums/showt...ort-81078.html
We left home at 3:30 in the morning and due to traffic issues which we expected we arrived at the park just after 9:30 with park opening set for 10:00.
I love the floral pumpkins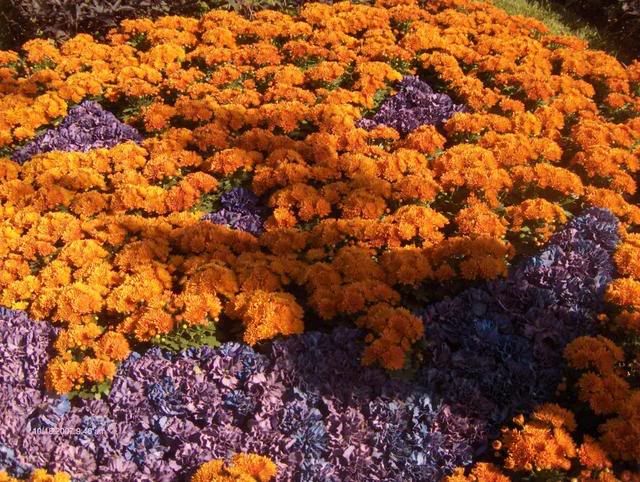 Hubby55 and son
The doom buggies had to stop for a moment so of course this meant a wave to us
Jack
Unloading the doom buggies
After a few more rides at Disneyland it was time to head over to DCA since they would be closing very early. I wanted to get some pictures of the entrance before it is gone.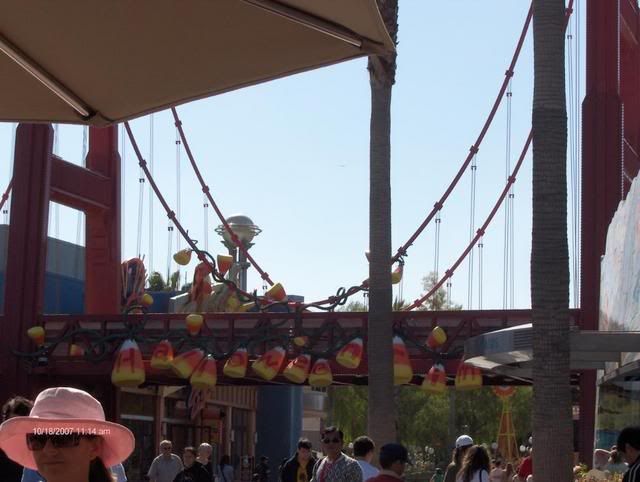 Hubby and I under the bridge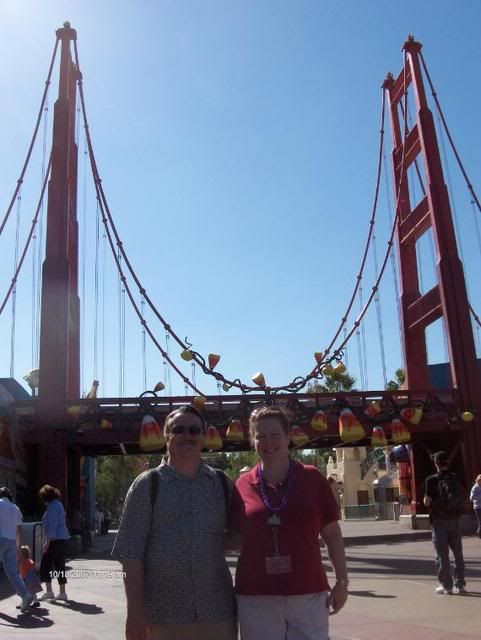 I was not paying attention when all of the sudden I see this giant person
He was being followed by some squirrels.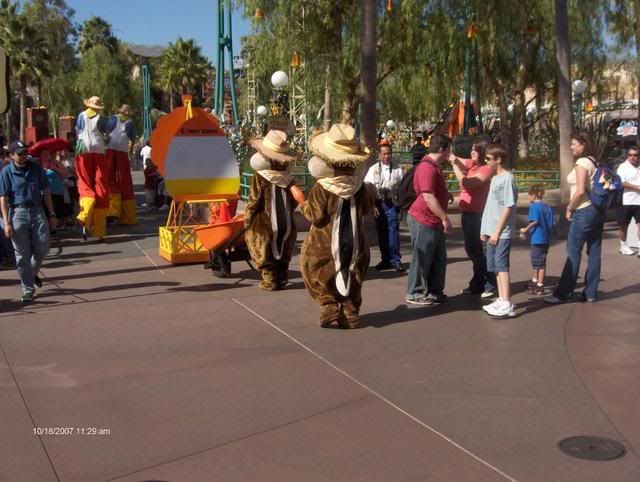 Candy corn churro anyone?
I wonder why my palm tree does not have any of these growing.
I think the Incredibles are having marital problems
Off to ride Tower of Terror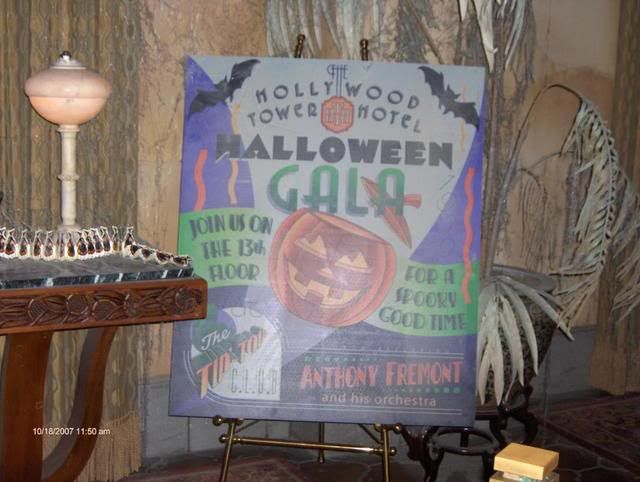 We then went and saw the Zoetrope in the DCA Animation Building. We were all extremely impressed and stayed watching it for about 10 minutes.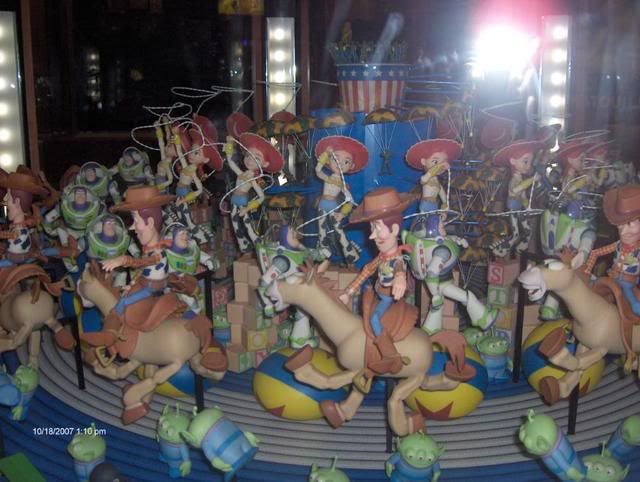 I have errands to run, so I will be back later to post more pictures. Paradise Pier, riding the Lilly Belle (again), and talking with my friend Ed last Friday.