I'm gonna give you the end result first....the walk this year was a huge success!!! I believe they said this was their biggest turnout with over 16,000 walkers. And they raised over $1.5 million!:clap:
Ok, on with the recap!
Started out REALLY early...O-dark hundred hours. I met up with Judimouse and TikiroomLiz around 530 and we all went through security to our meeting place. It was early and we were punchy...but in a fun way.
Judi had put together bags for those that earned shirts and/or pins and I was in charge of passing out the wristbands.
Our Captain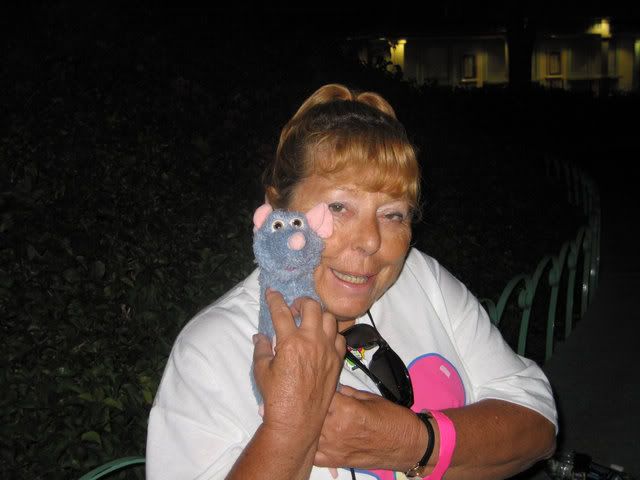 Liz, blinded by the flash.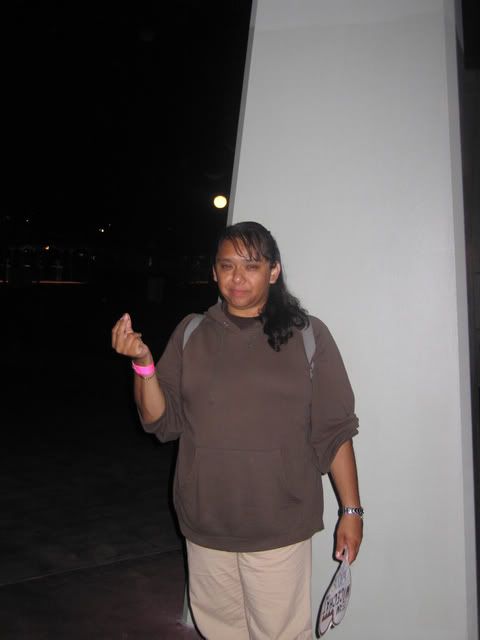 JulieMouse raised the most money for our team and Judi had a gift card for her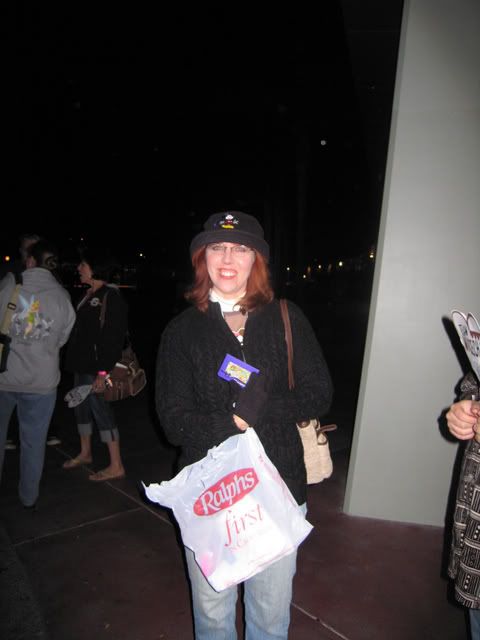 People began to show up and the lines to get in the park were starting to get long. A few of the our walkers went to get in line while we waited for some late comer...it was early! No worries.:lol:
Finally got in line around 615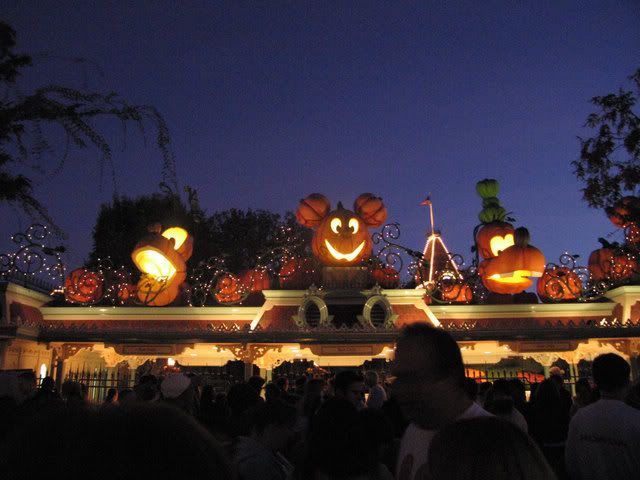 About 630 they opened the gates and began letting people in. They had us lined up down Main St. and big groups were roped off as to stagger the people as we started.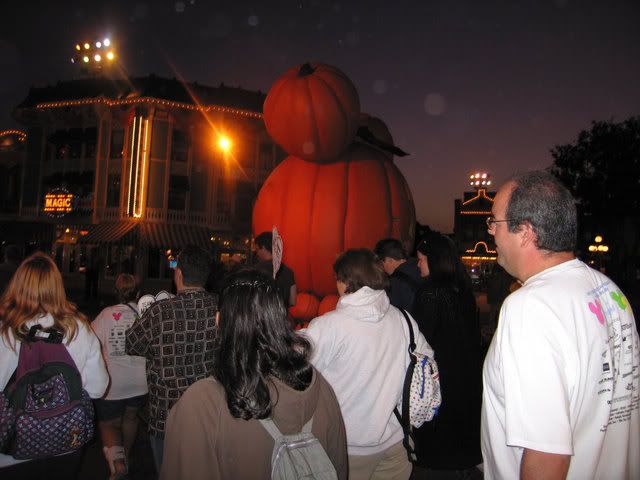 Pumpkin
Jack
Mickey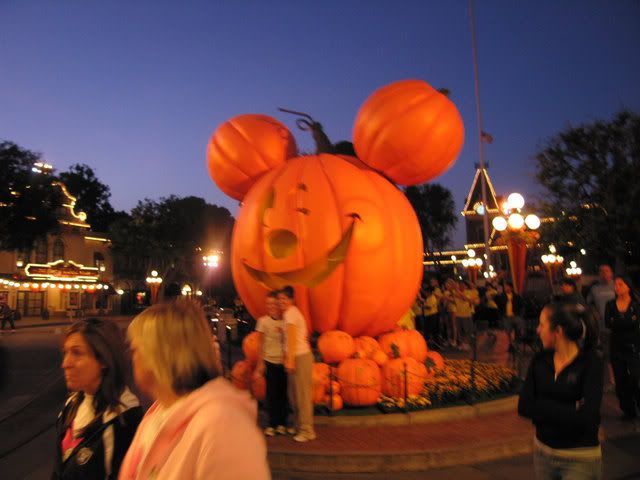 We were in the second group of people to be "released" but still quite close to the CHOC float.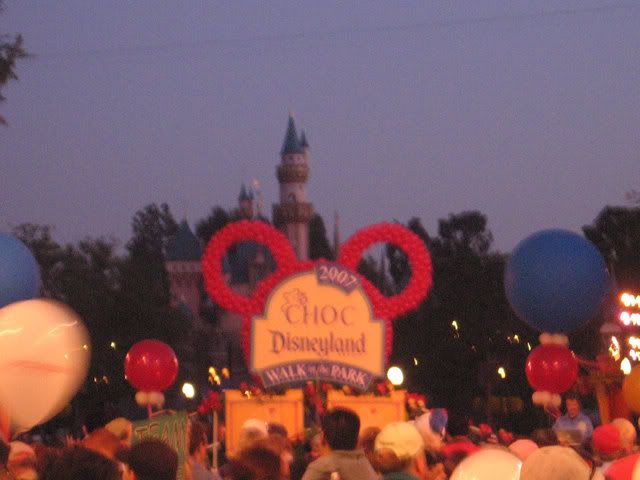 Judi used the fabulous logo that Fishbulb made for the walk to make fans/signs. We had extra and passed out quite a few...one to a "big wig".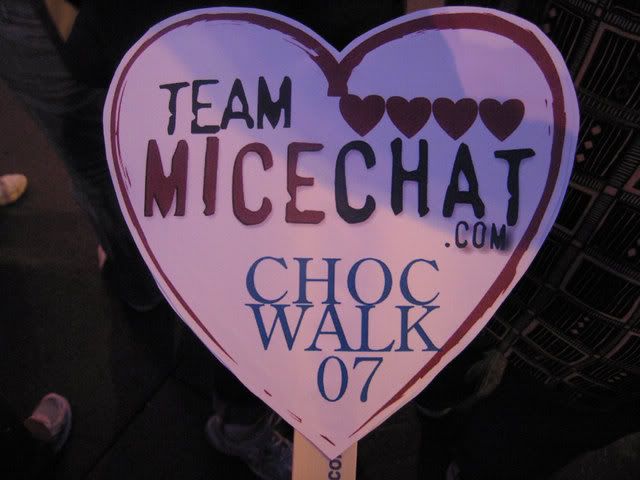 The crowds were getting larger and we were thankful we got there early!!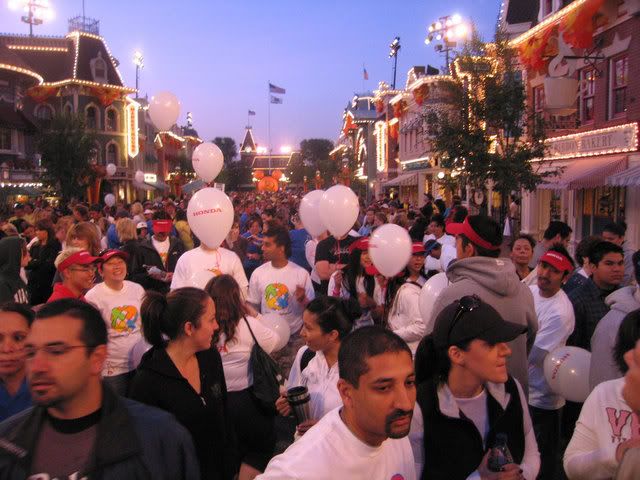 The opening ceremonies began.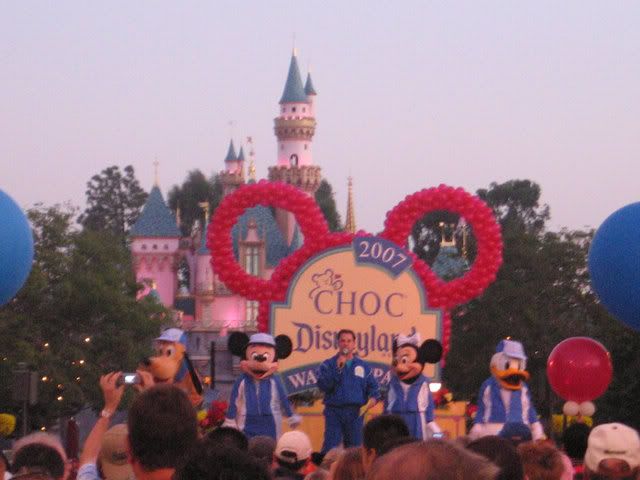 SusieP and I waiting to walk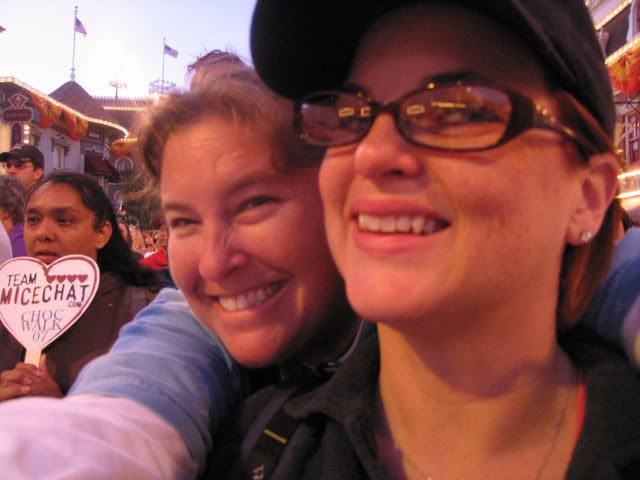 Team MiceChat...also ready to go! (MollyTrolly, Capt Phoebus, StitchTT6, and DisneyIPresume)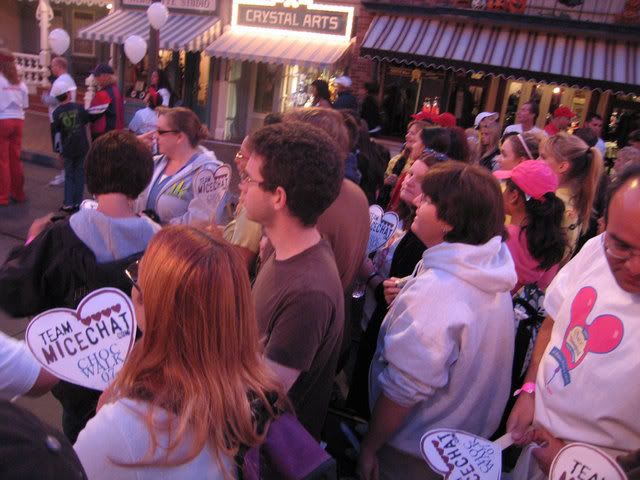 Shameless MC plug:lol: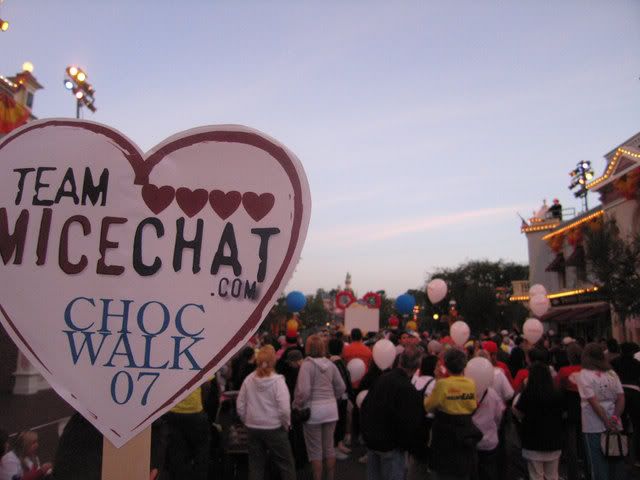 Judimouse on the phone with, I believe, Clara trying to find where we were standing.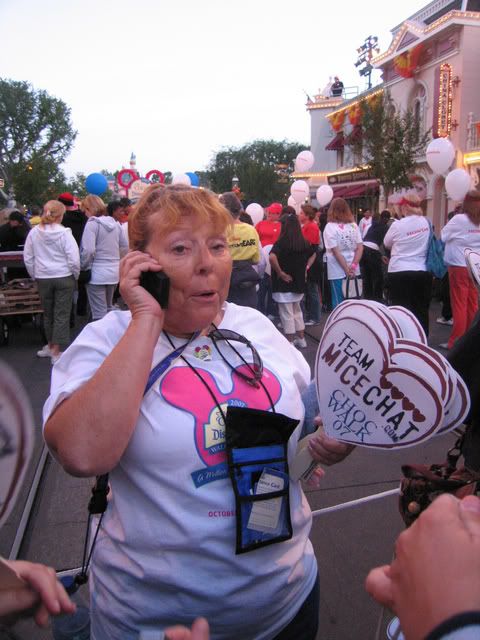 These 2 fabulous kids were the Marshalls of the walk. They are both cancer survivors and are cancer free.:gladsad: They were so cute.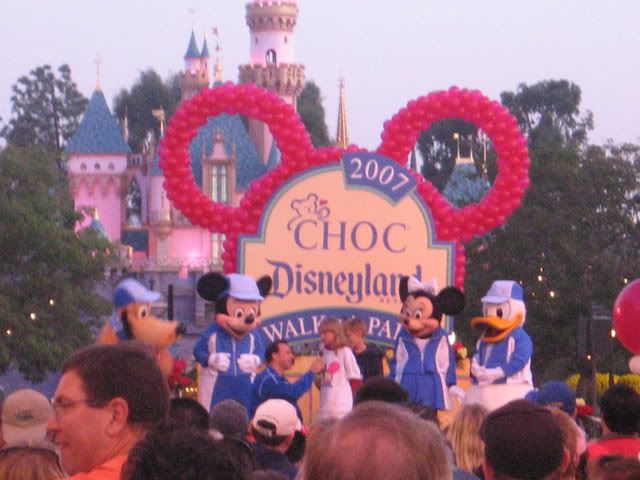 Ed Grier made his speech and introduced one of the organizers for CHOC Walk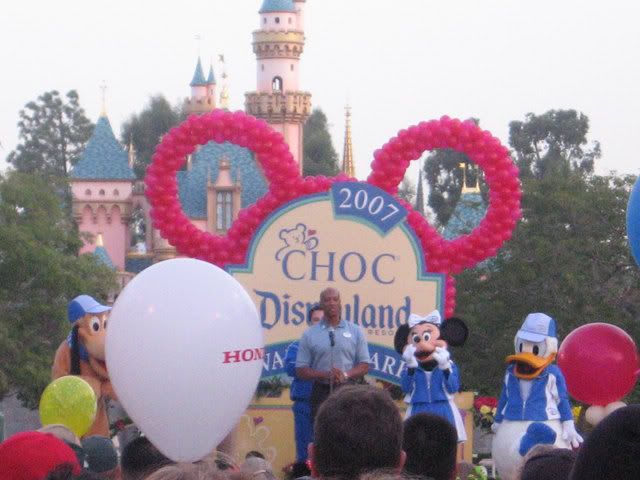 While the watchful eyes of Cast Members loomed above.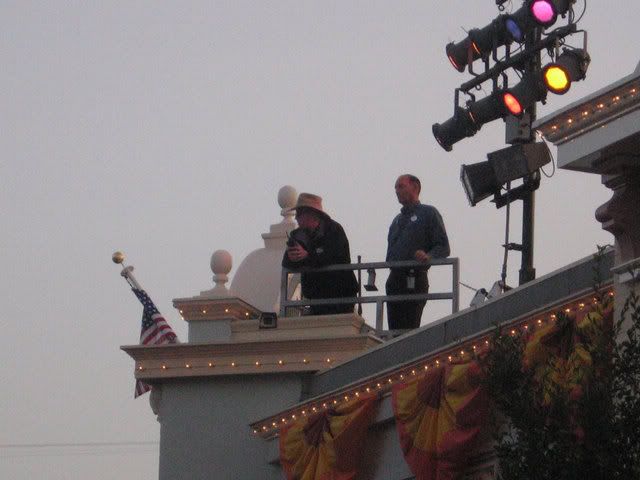 And then the walk was on!!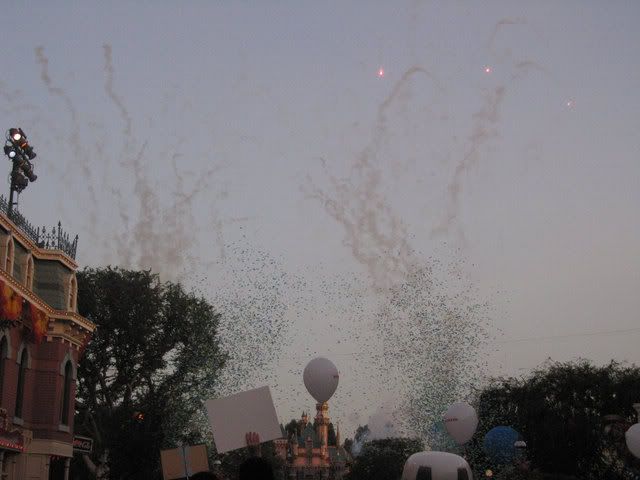 The first wave of walkers was on their way.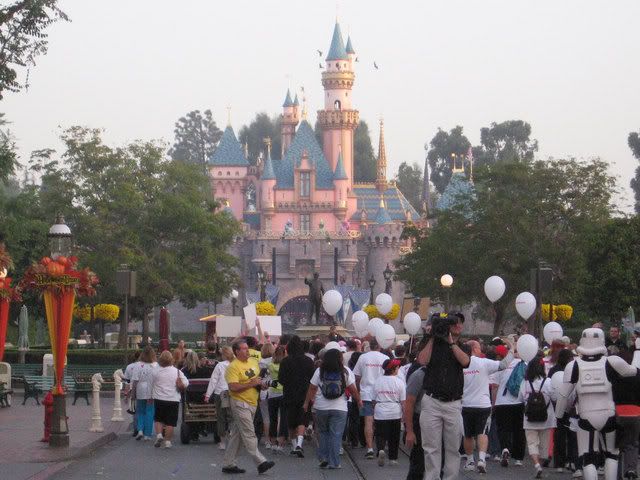 More to come....