My day started off at 3:30 am so I could grab a quick shower, pack some things and be out of my house at 4:30 am to get to the DLR and attend CHOC Walk. I have to admit at first I thought getting to the park by 5 am was nuts, but it turned out we got a perfect place in the CHOC Walk - thanks Judimouse and Grumpy4 for organizing this whole event ... which turned out to be a blast ... even with the little sleep I got!
I had to walk to the park from Mickey & Friends, and this is where I came across the end of the walk ... at 5 am!
DisneyIPresume leading the way into Main Street.
Waiting to walk ....
Ed Grier shows up ... so it's almost time to start!
Ed was holding one of those great fans Judimouse made ... but I was too late to get a picture of him using it ... so here's my best shot.
Right when we got our chance to start walking the path I ran up to Ed and asked to get my picture taken.
OMG!!!! STITCH!!!!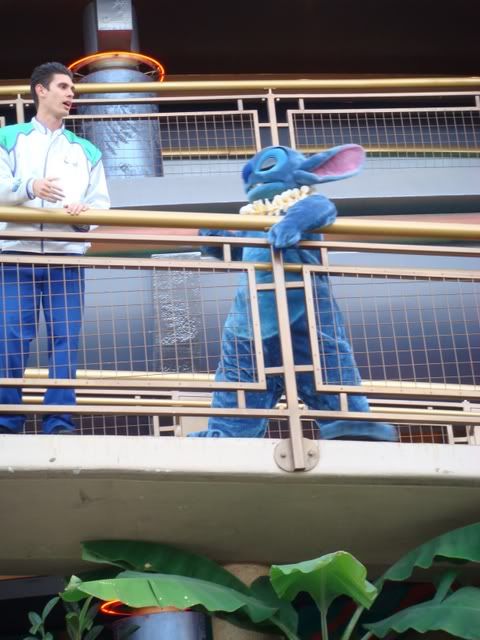 And ... who's that ... OMG!!!! ED!!!! (again this time with DisneyIPresume)
Here's our own HauntedMansionMike and The Forbidden Eye in a George Lucas moment. HMM turned out to be VERY popular, and made the entire walk with his outfit on!!!
Jungle Cruise brings you the backside of water ... but I bring you the backside of Space Mountain!
After running into our Storm Tropper we decided it would be safe to follow him around.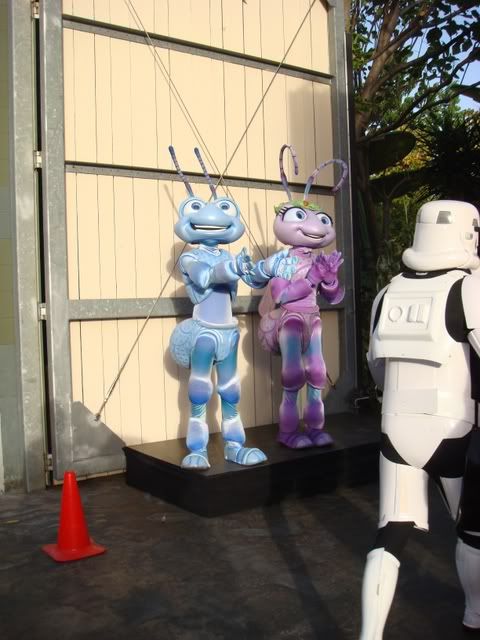 Even at 8 am ... IT'S TOO EARLY FOR CHEERLEADERS!!!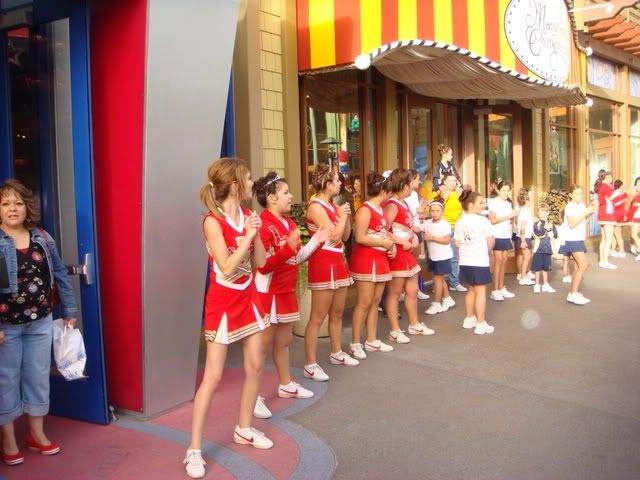 Once this was over DisneyIPresume and I decided to crash in the Grand Californian Lobby while waiting for the noon meet ... where wackiness ensued. Unfortunately we weren't able to get together with Judimouse in time for breakfast before the meet ... so we went on Space Mountain!
After lunch at Rancho Darkbeer thought it would be great to torture ourselves by riding IASW. I figured I needed the nap ... so what the heck. Thankfully cmpaley was there to bless me before entering this cursed cruise.
MONKEYS!!!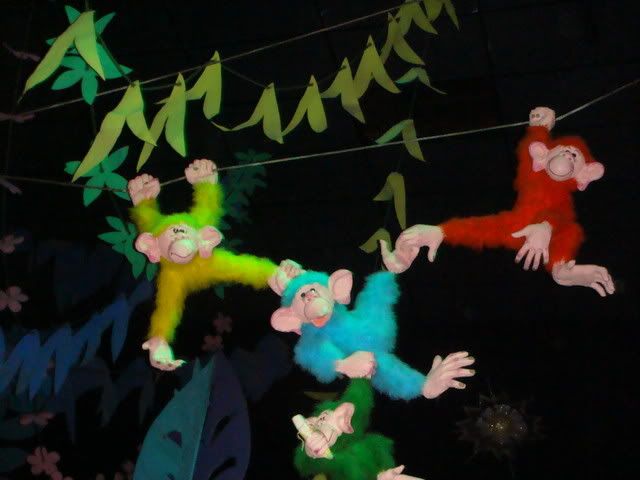 MERMAIDS!!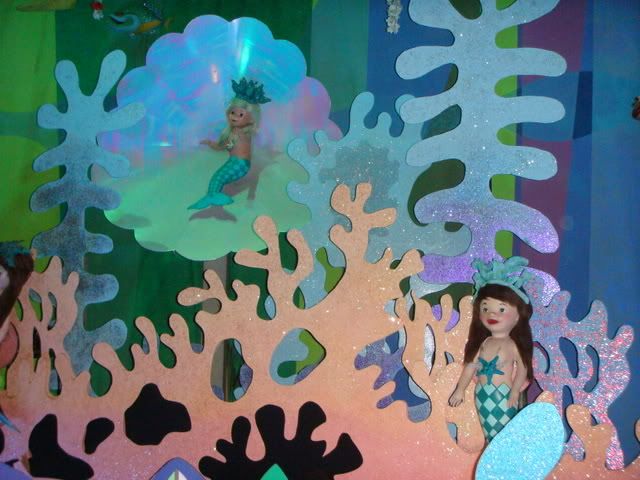 Finally ... THE END!!!
At this point I was ready to pass out, so we headed to the Toon Town station and boarded the E.P. Ripley ... and got the lucky chance to have the caboose all to ourselves!
DisneyIPresume, missmonkey, cmpaley, rex22, DLForever (not pictured ... me and Deogge's Mom). It was a nice relaxing trip to end the day with!