A quick update.
WELCOME TO DISNEYLAND!
The Disneyland Resort marquees around the Resort are becoming "dreamy" -
We normally park in Timon, but around 4pm when we arrived, the full and closed, so we were directed to Mickey & Friends. We got sent all the way up to the top of the structure, Minnie's Level. The rest of the structure was packed. It was a busy, busy day at Disneyland.
A look at the wait board inside Disneyland - it seemed a bit off - Buzz Lightyear was at least a 30-minute wait as extended queue was nearly full all the way back to the Ariel's Grotto photo-op:
New kiosks providing a variety of international maps have been set up near the wait time board:
And at the entry tunnels, too: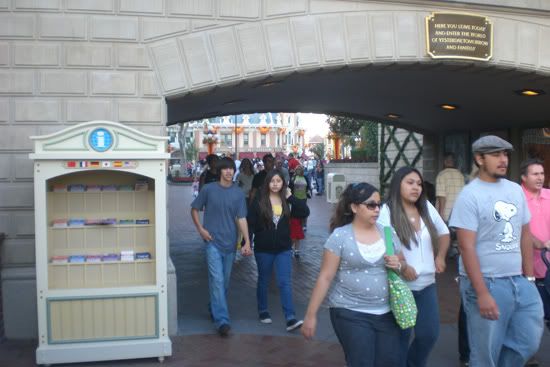 They've also added them to the DCA information booth as well:
New HalloweenTime banners were added along the DCA turnstiles:
RIVER BELLE TERRACE
Back in Disneyland, work continues on the River Belle Terrace: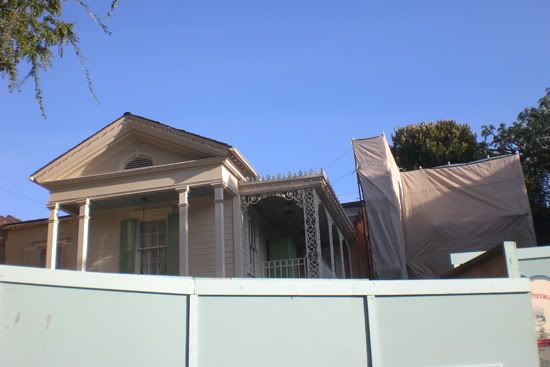 A new set of stairs is being added to the River Belle:
This small area has gotten partially dug out...
GETTING READY FOR CHRISTMAS
Back over in DCA, some Christmas lights are already up on San Francisco Street: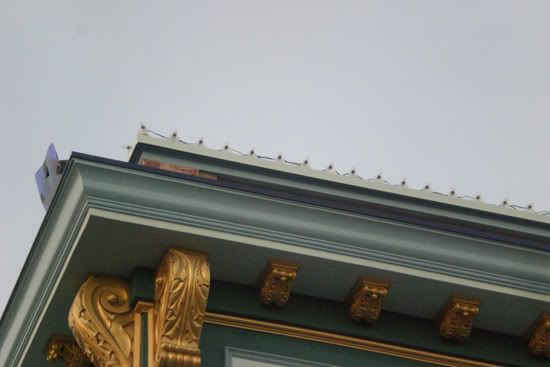 MIDWAY MANIA
A couple looks at Midway Mania construction
Look at detail back there! It's unprecedented in DCA!
CHRISMTAS MERCH GALORE!
It's Christmas already in the Resort gift shops. Lots of holiday merch styles from last year are back, so here's a look at what's new this year:
World of Disney's first and second rooms are full of Christmas stuff: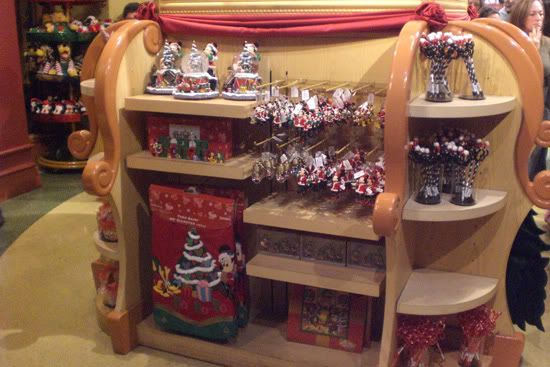 New Ear Hats: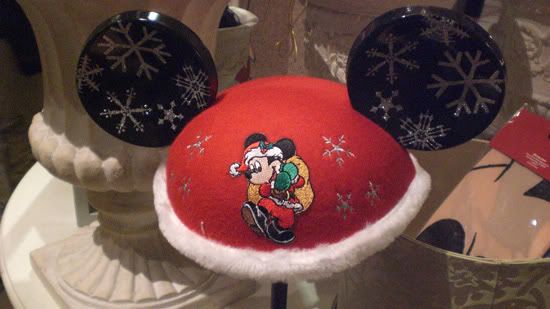 A gift-card holder. It's cheap-looking, but it isn't supposed to be fancy, and it's only $3.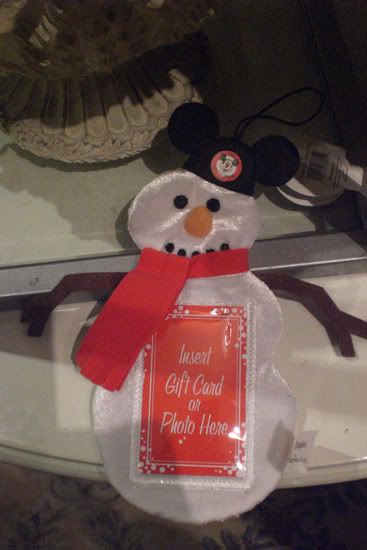 Clip magnet:
Holiday flag - $15:
New Christmas cards - $14: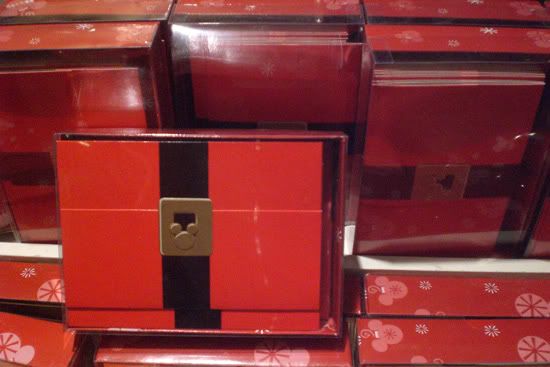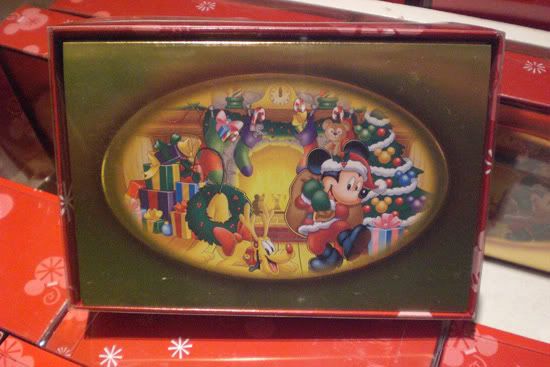 Peppermint bark - $3: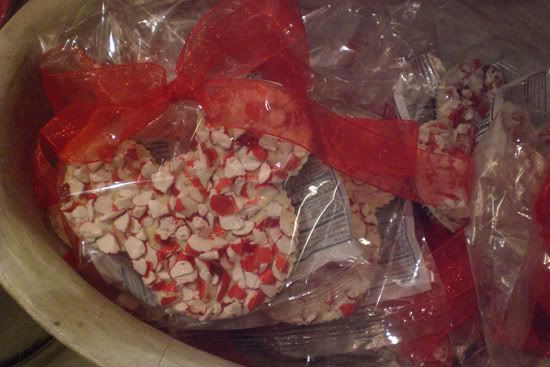 New pens - $4/each:
New "Where Dreams Come True" ornaments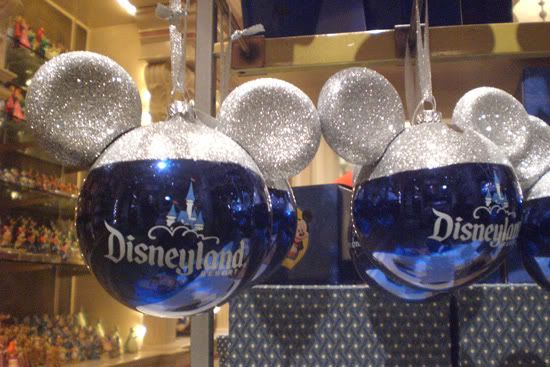 Mickey & Minnie ornaments ($16/each):
JOY door/wall decoration - $16
Tree countdown - $36
New sweater - $28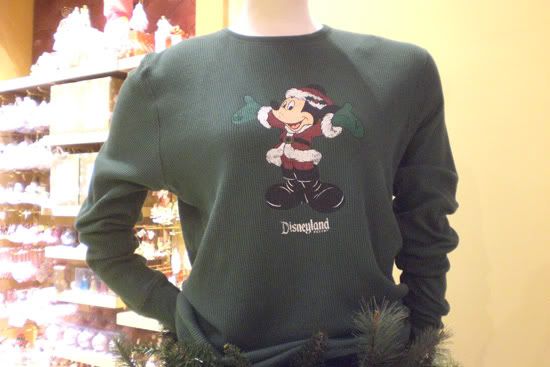 Women's Minnie holiday slippers - $20:
Pajama pants - $32:
Embroidery detail: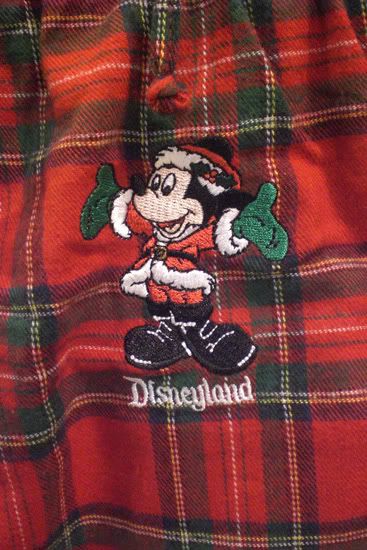 Votives - $22: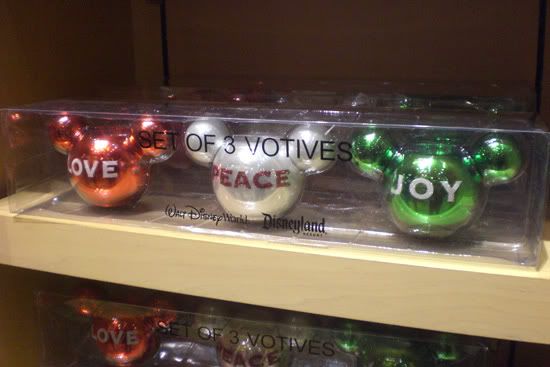 New holiday shirt, available in children ($17) and adult sizes ($20)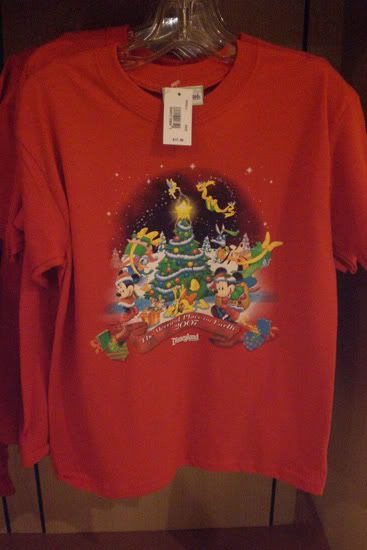 ....And finally, billboards near the security checks announce the holiday season which begins November 16.