Howdy folks. This is not going to be a long drawn out trip report from the weekend because I'm not feeling too well right now. But here are some of my favorite pictures from Saturday and Sunday:
And don't worry...the Mr. Yummy eyes were totally harmless and were removed very quickly after the shots were taken.
Saturday:
Getting eady to ride the Matterhorn but no pregnant mommies allowed!
The view over my shoulder right when the ride ended
Time for IASW..pregnant mommies allowed ...yay!
I've ridden that ride a gazillion times and NEVER noticed this till Saturday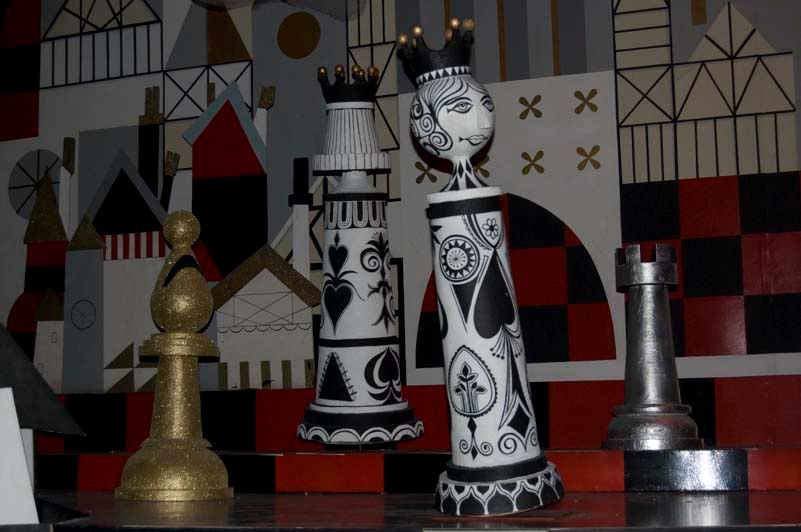 WE went on Gadgets Go coaster after that and nothing beats hearing Adam squeal with delight on it! Wish I had a picture of him on it.


He was having a blast driving this car with Tiffany.




The train ride was fun too till the part when I realized I'd lost my cell phone on it. No one ever turned it in either!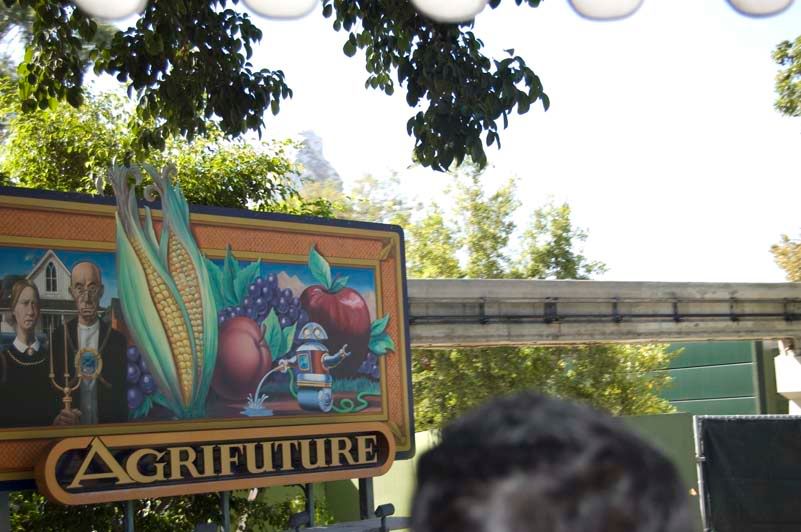 Lunch time. I ate the meat off my burger and left the vegetarian part for Michelle. It looks kind of like Pezz Lightyear doesn't it?



Especially when we added the glasses.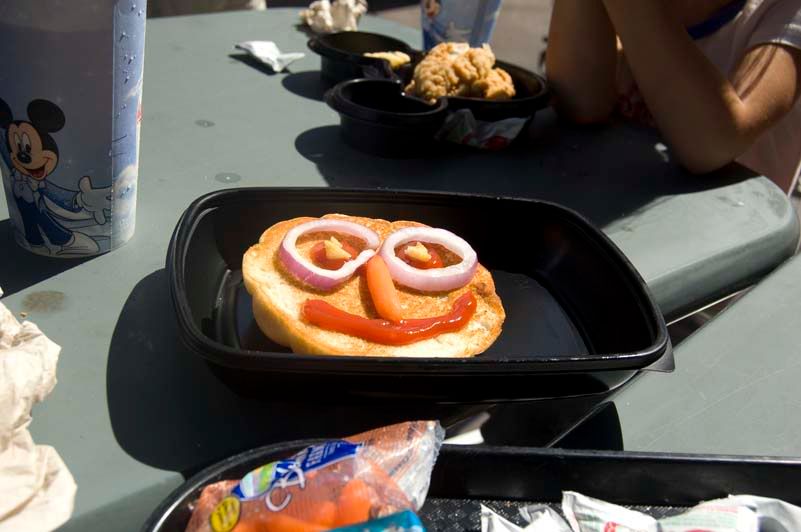 WE decided to hang out in the Animation building for a while. The Pezzlings and one of the Band of Gypsies were having a ball.
Then it was off to Bug's Lan for a ride on Heimlich and a few other rides.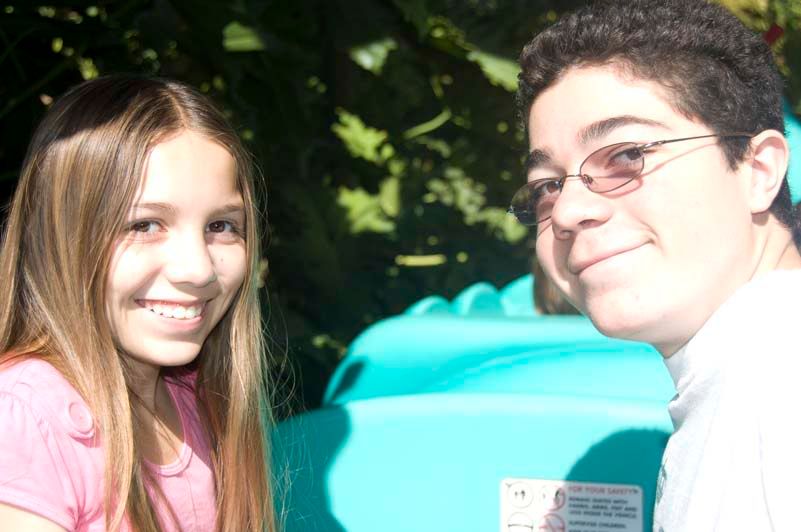 This is the Pezzling who was willing to ride with her dad instead of the girls.....for a dollar!
While waiting in line for Soaring we saw some guests with homemade hats that were cool: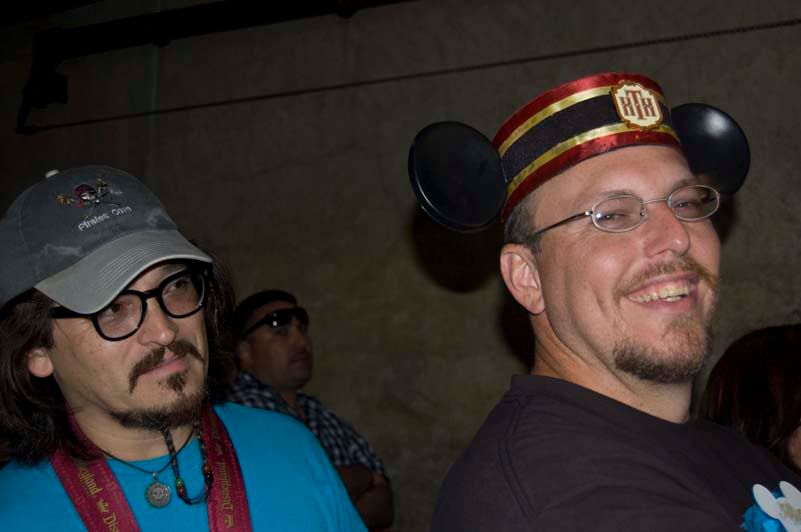 WE went to Pooh after that and then my daughter and I went on Splash and then called it a day in the parks and headed to Hooks Pointe for dinner. I love it when there's wedding with the glass coach at DLh. It is so pretty!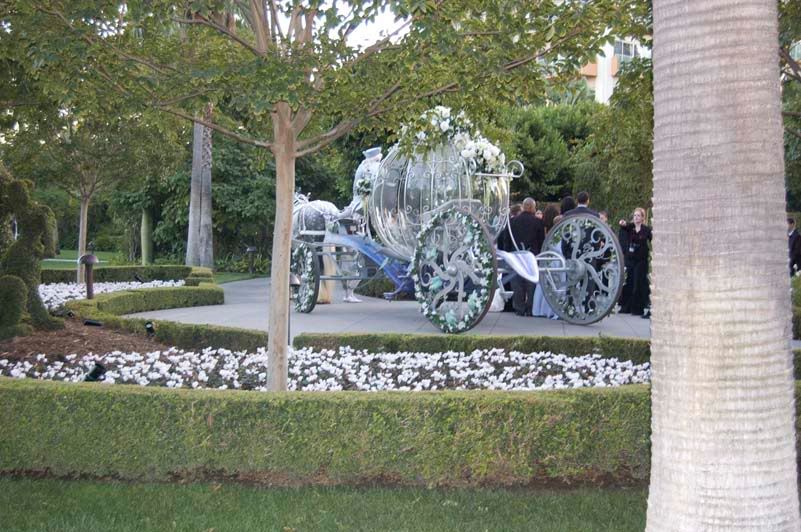 Sunday
Started the day with breakfast at Whitewaters. My daughter was a little batty
It was hard work getting into the parks due to the CHOC walk. We finally got in via the Monorail, went on Space Mountain , waited in line for Buzz Lightyear which broke down and then it was time for the meet. THere were some very strnage looking characters there: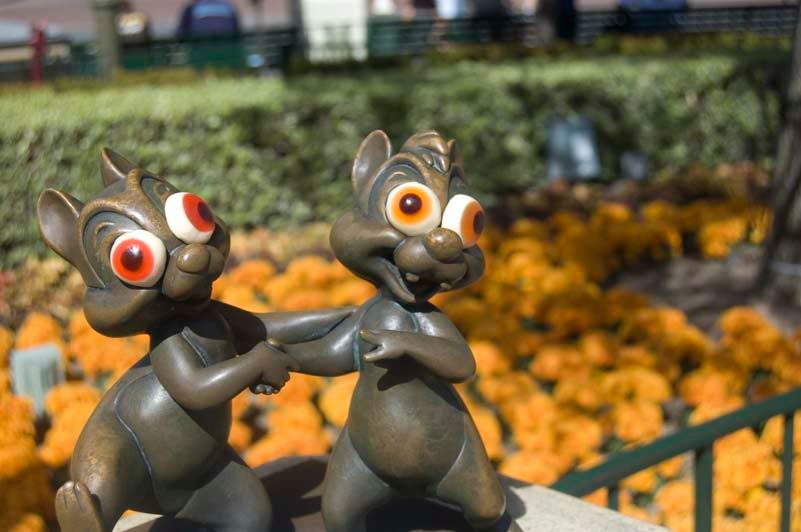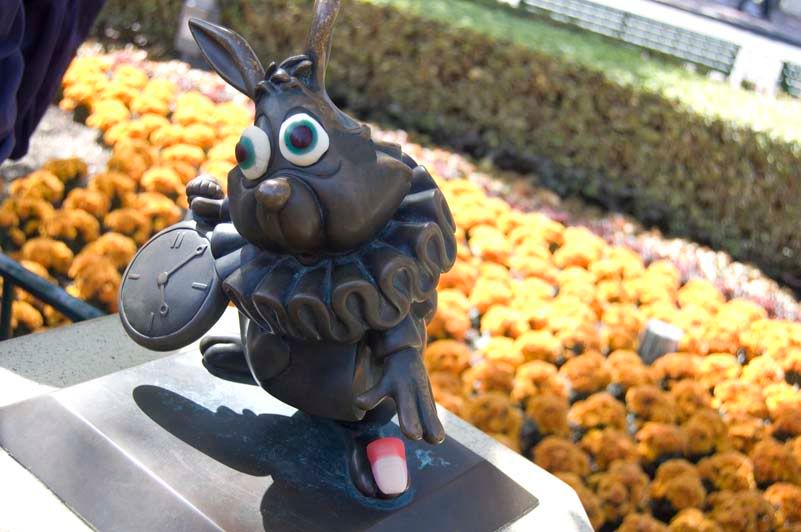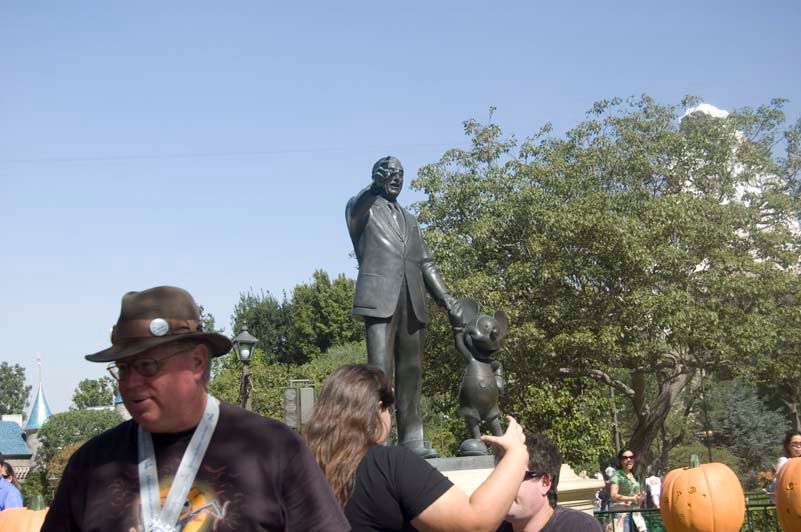 Just kidding Joel!
I love this picture cuz I'm with two of my favorite Micechat pals:
Guess where we had lunch: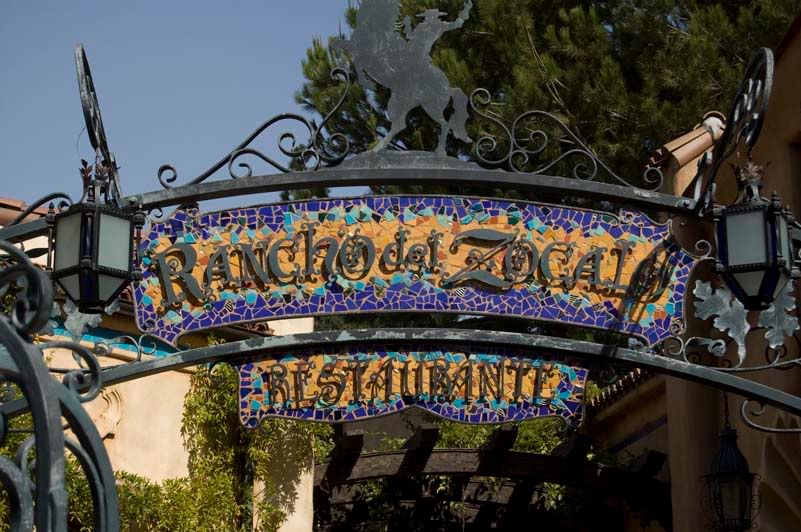 Dontcha hate it when people stare at your food?!
We kept trying to throw those nasty tasting things away but the CM kept finding them and trying to return them to us!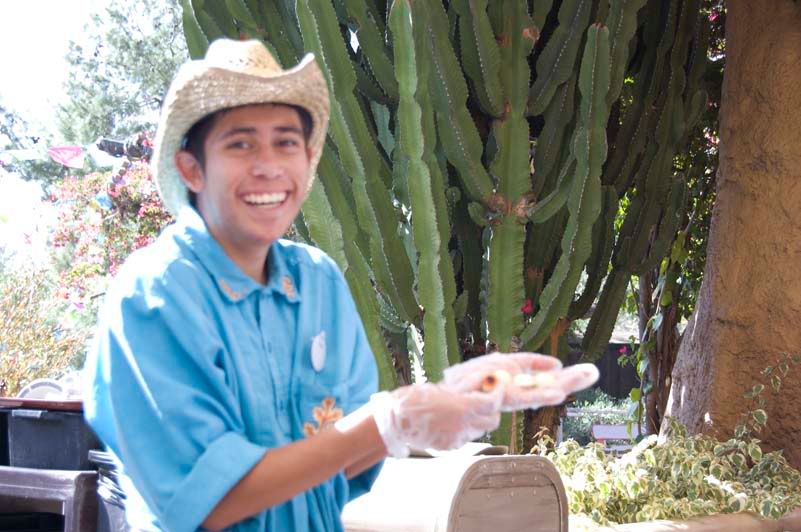 Well lookie who the cat dragged in for real this time: (Aashee and Duck44)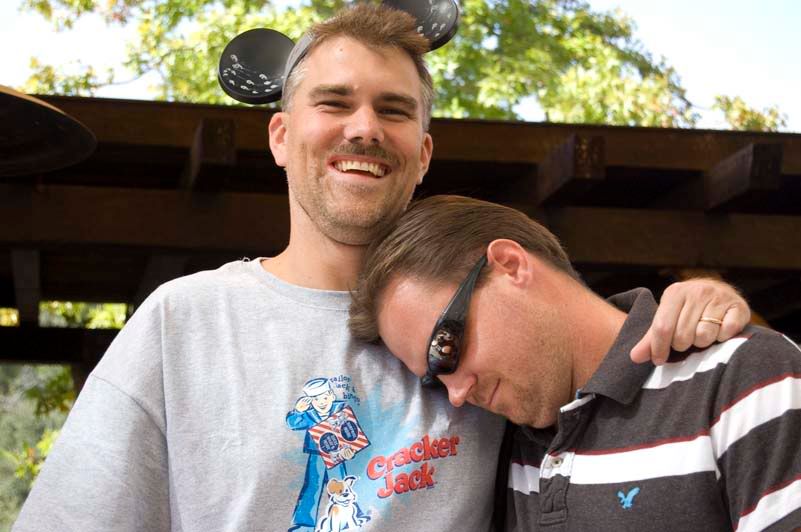 After lunch we headed over to DCA and saw these two characters on the way
Then later on we saw these two characters at Whitewaters (Scubabe and her mom)
And this one (Frogberto)
After that, Tiffany got a makeover at Sephora....good time!
The finished look!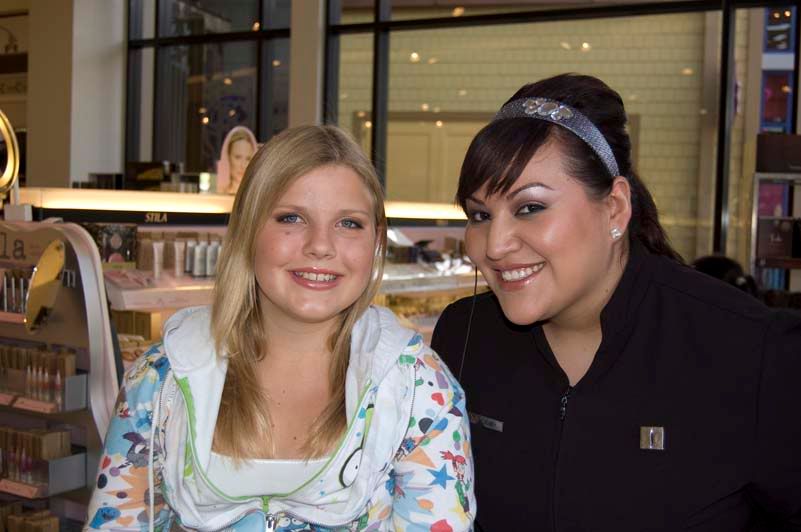 Then it was off to the Hearthstone fro drinks with pals and yes, the soda is Tiffany's: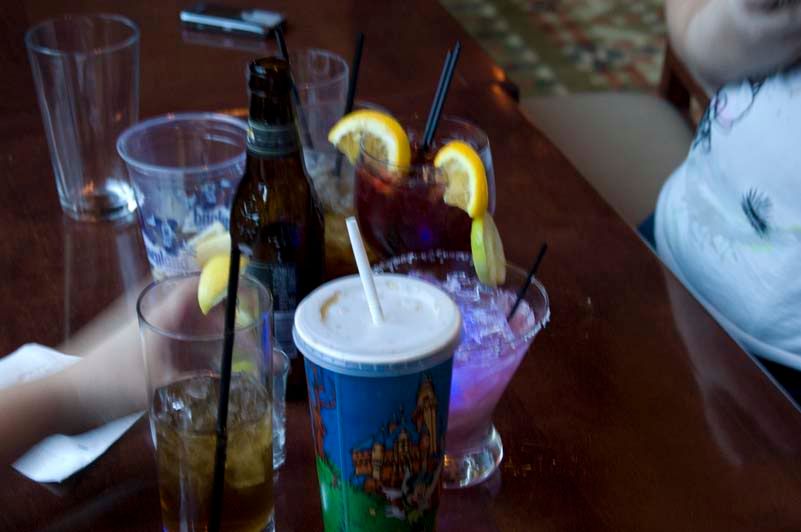 I had the pama rita....pama liquer and silver patron...it only looks lavender because it had a blue glow cube in it
We went on a few rides at DCA with everyone and then my daughter and I took an hour break to have dinner at The Vineyard Room since she;'s my little chef in my family and I knew she'd appreciate the cuisine.
Our appetizer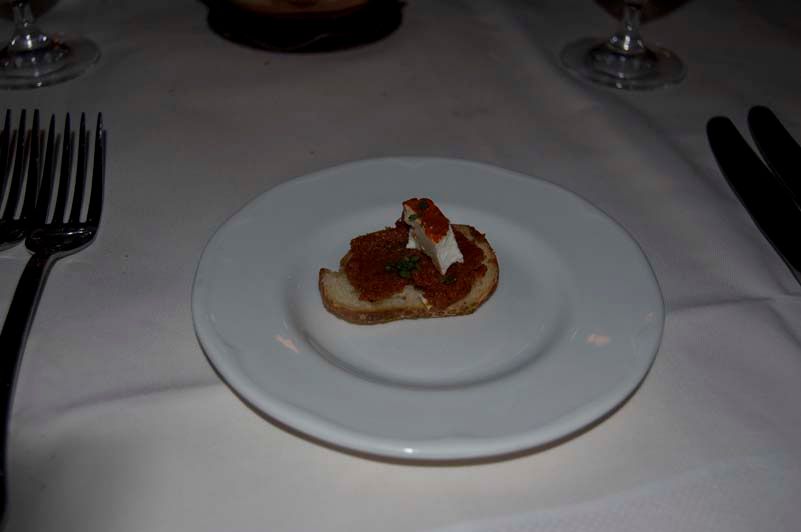 And our main courses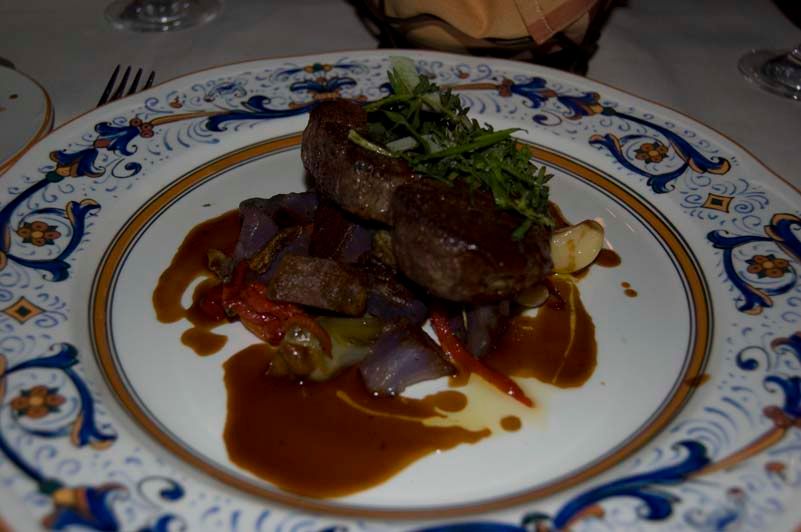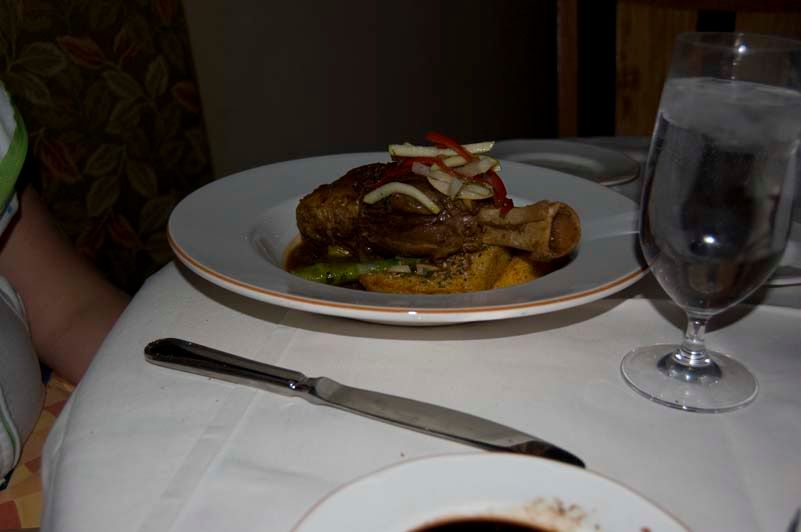 It felt weird to me to photograph the food especially when someone gave me a funny look!
That's all for this trip report!