Last night 23 of us headed over to Mickey's Halloween Treat! Yes, 23 of us... Which meant getting ready after work and out of the house to fight traffic didn't get us into the park until 7:30. My wife didn't even get to dress up in her Wednesday (Addams Family) costume because of lack of time.
It was really hard to get pictures of the kids last night because there were so many of us! For about 4 or 5 of our group, it was their first time to DCA so that meant giving a tour. We just didn't have enough time to get much done already and now we had that added onto it. I really wish they had the event go on longer. Midnight would be perfect!
It all ended up pretty well though and we all had a great time!
Here are a few pics we took. They're not great and I haven't touched them at all yet so please forgive me. It was truly a point and shoot night!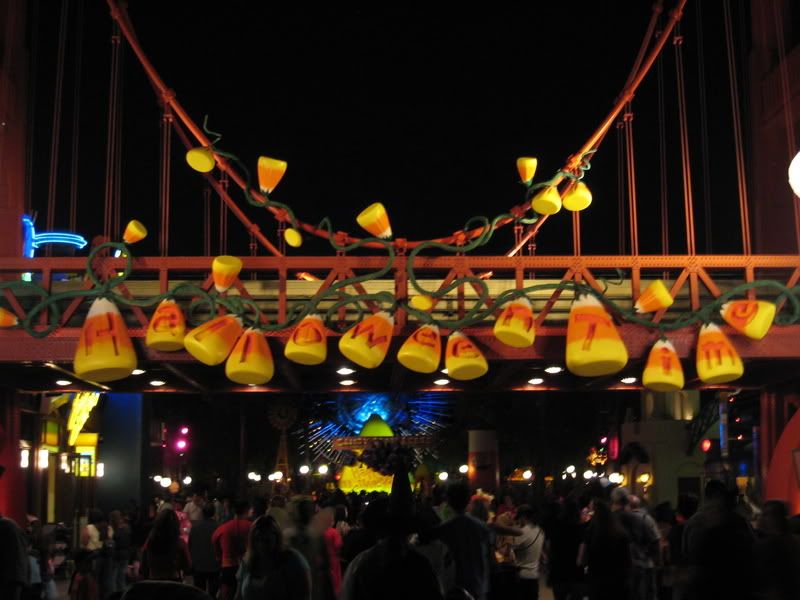 Here's a picture of my 2 daughters. My oldest one sort of scared me with her wig on. Freaky little Munchkin Alice, and my little pirate.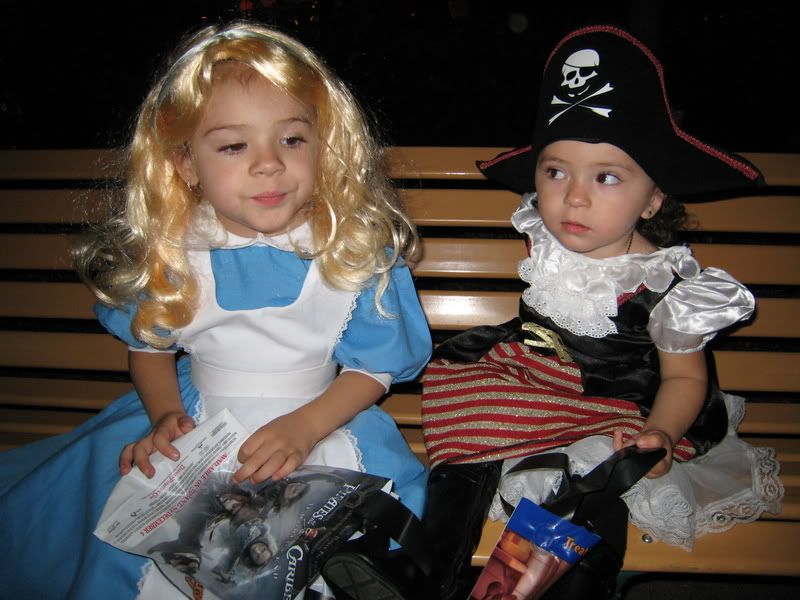 The Fam Bam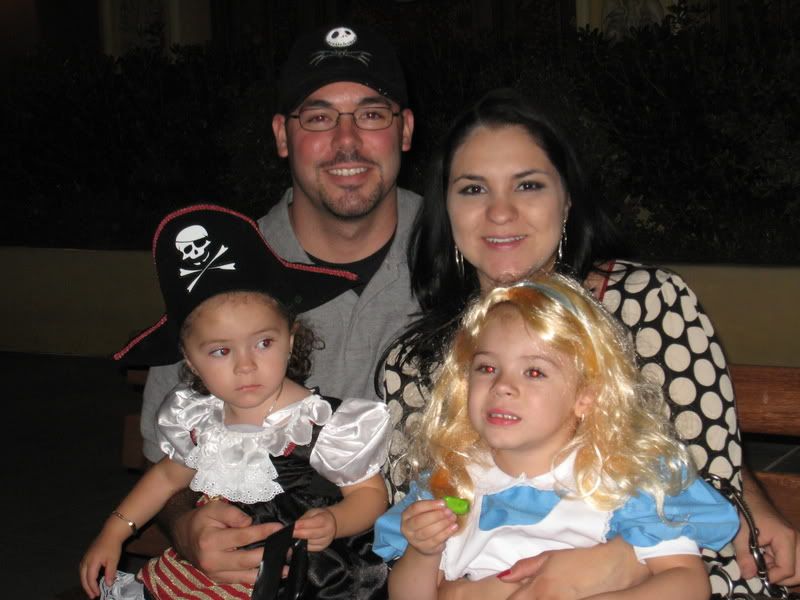 Wig is off, candy is kickin in........
Jeez, that's really about all I can post without parents approval to post other kids pics. Sorry about that.
So that's my short quick trip report.