(Edit: After the first tree shot, the two parts of the update are on post # 6 and #26.)

OK....first of all, to respond to this post in my last thread....
So....on with the pictures. Last week, the area in question looked like this:
And this morning it looked like this....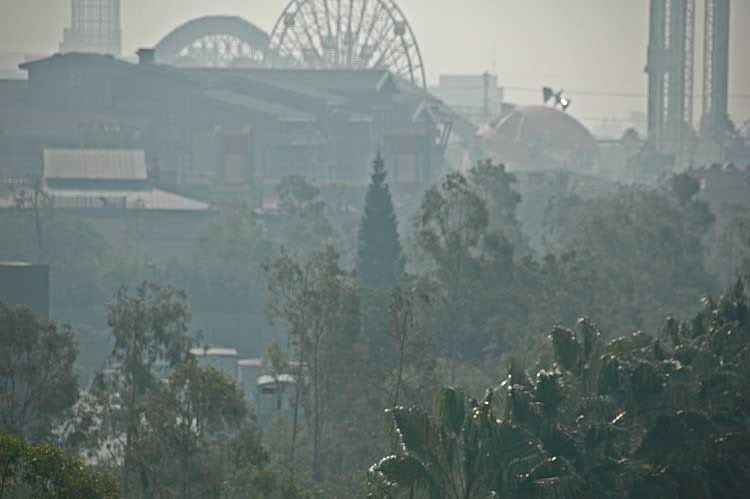 So the tree is definitely there.
I think Darkbeer mentioned that it would go up on November 16.
More to come.....still downloading.... (Notice the haze today....it's not stinging the eyes, but there is still a smokey tinge to the air and our school district cancelled all outdoor activities, including football, until Monday)