This is a follow-up to an original thread I posted here quite awhile ago.
My favorite:
The tiny Rocketeer of Tomorrowland
He works hard making popcorn for you...in a helmet.
Honorable mention: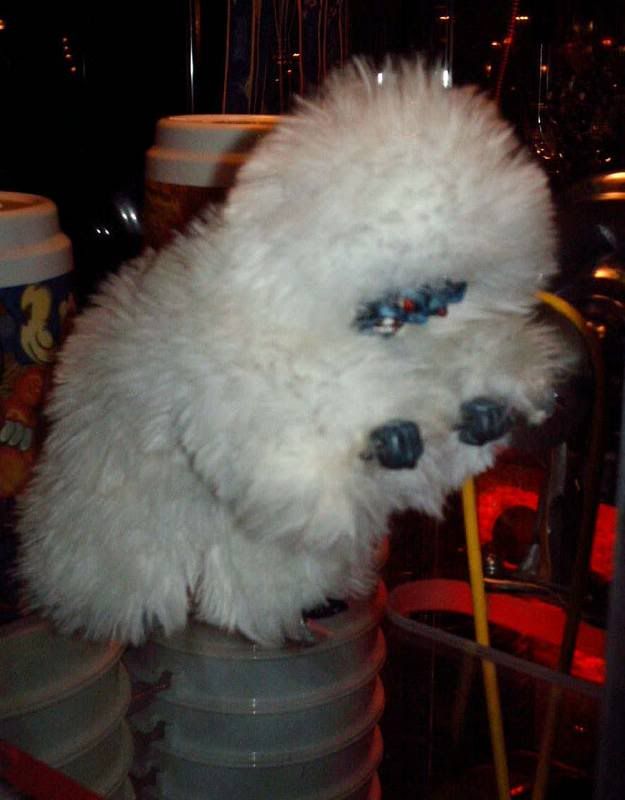 Harold the small, made to stand on barrels & covered with fur and still cranks out that popcorn.
Post a photo and appreciation of your favorite tiny CM.