WELCOME TO DISNEYLAND!
We arrived around 11:30am and I went up to the top of the Parking Structure to see if I could spot the recently-arrived Christmas tree.
The top of the structure was kind of creepy with no cars around...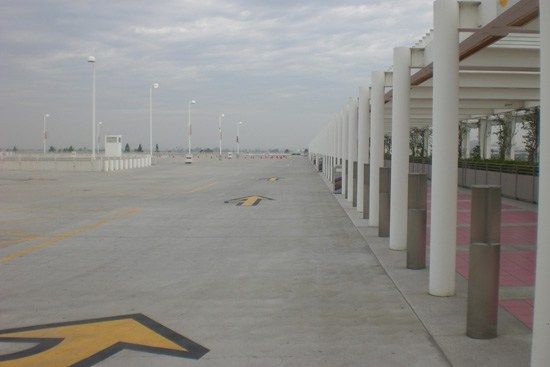 ..And there's the tree!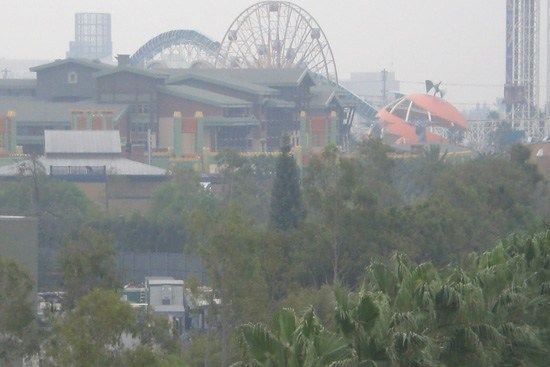 Inside Disneyland, a look at the wait board: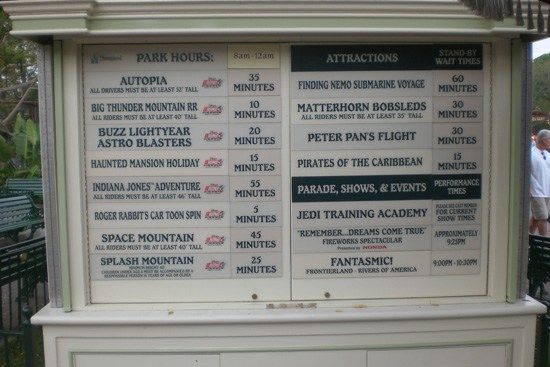 The Castle got new DreamBanners. From far away, they looked wintery. I thought they were an early Holiday decor arrival... Upclose, they aren't wintery... and they don't look very appropriate for a medieval Castle with those Photoshopped DreamClouds and DreamSparkles.
"it's a small world holiday" moves in
On the way to small world, Alice in Wonderland is closed...
All of the strings of lights are up on the facade... I found it interesting that they're strung up with no lights, though...
Some of the facade has lights though -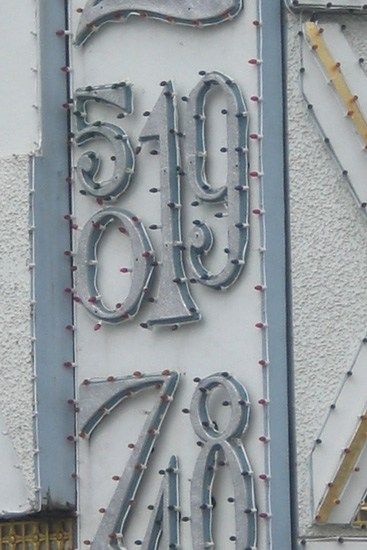 The flume is drained, of course...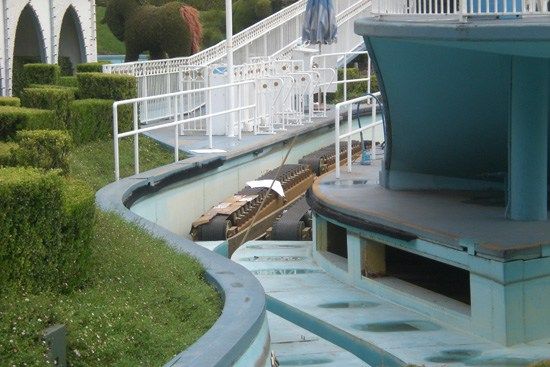 INNOVENTIONS
Over in Tomorrowland, Innoventions isn't spinning and the entire lower level is closed off and covered up with construction walls.
Guests enter Innoventions by going up the exit ramp and entering through the top level exits.
I'm guessing that Microsoft is finally moving into the lower level which was formerly VMK Central. VMK is still in Innoventions, though, but its been reduced to a very small corner between Project Tomorrow and the XBOX area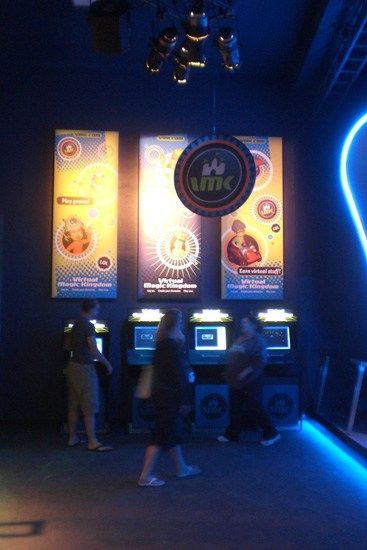 ELEVATOR GALLERY & FORT HOME DEPOT
The Disney Gallery's new elevator is taking shape...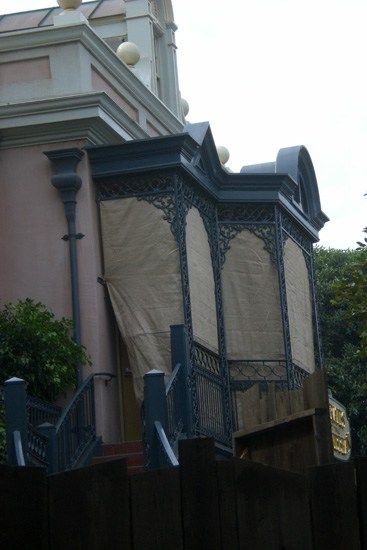 From inside Pirates, you can get a glimpse outside through the "bricks" in the wall...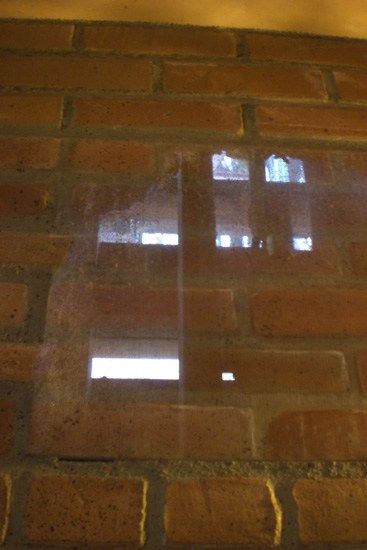 And Fort Wilderness continues to be painfully underwhelming....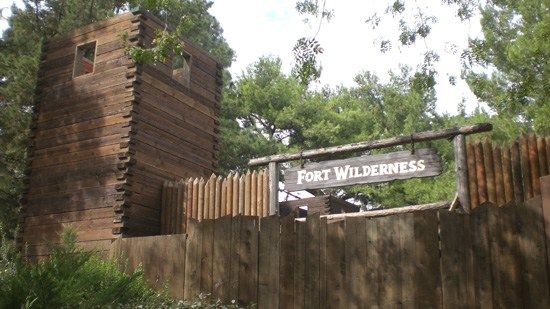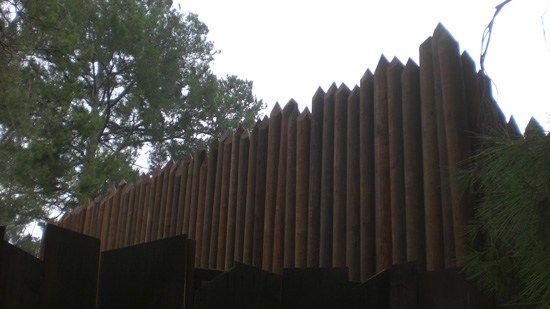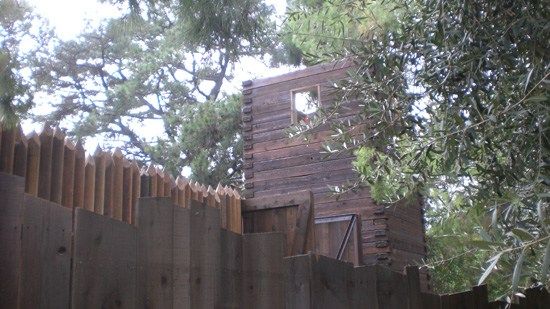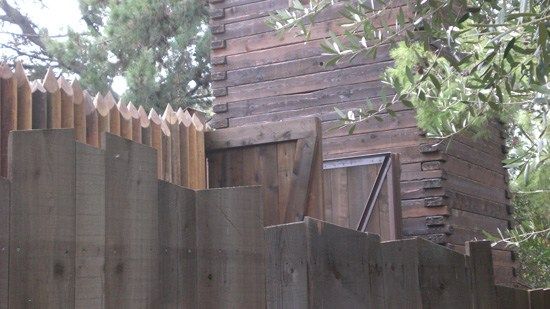 The Capstan wheel in Smuggler's Cove was broken again...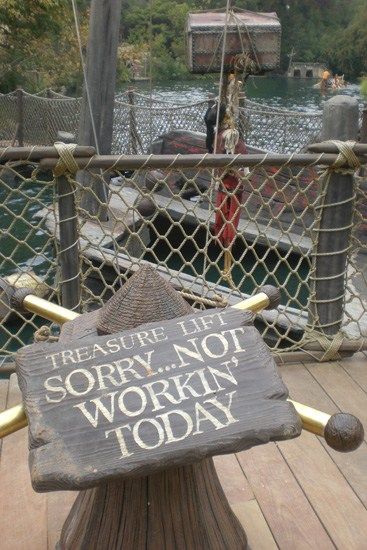 Back on the Main Land, a new River Notices board has appeared next to the Tom Sawyer Island raft landing. It really nicely detailed.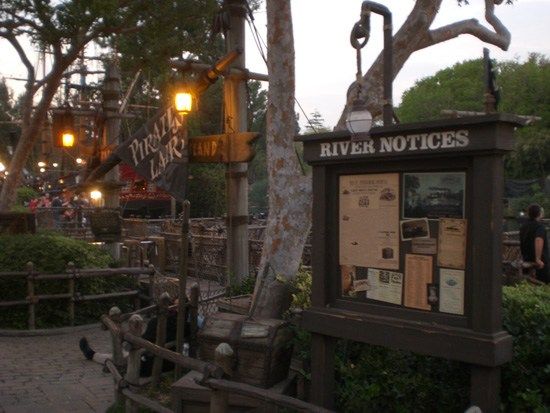 TOY STORY DETAIL MANIA
The new detail starting to pop up on Midway Mania is already looking amazing. I'm already impressed with the new look of the Pier.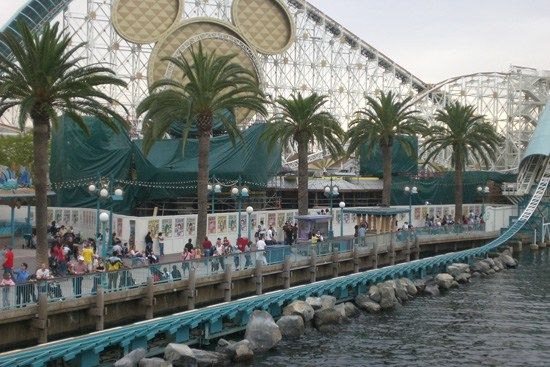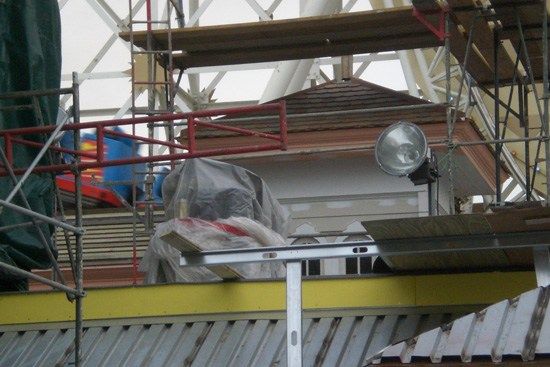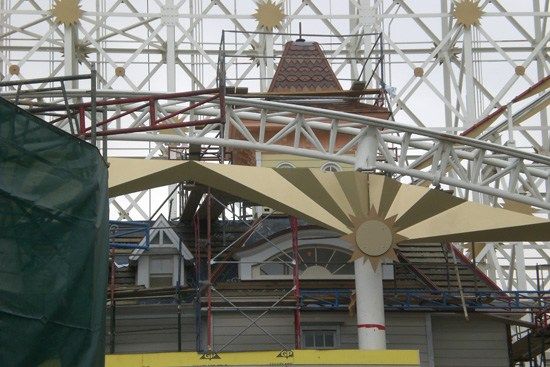 Look at the roof tile patterns! AWESOME!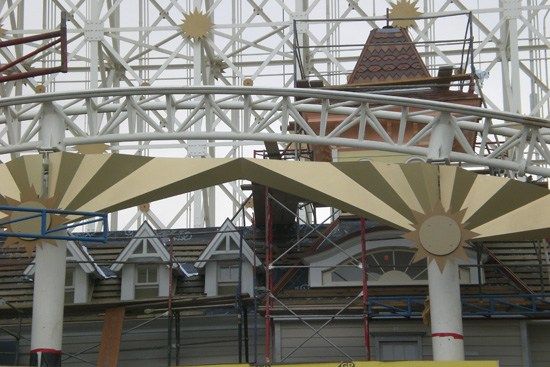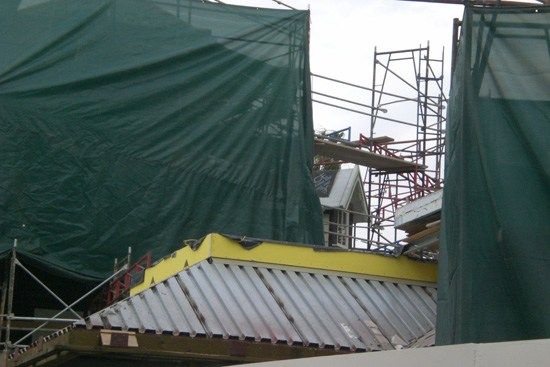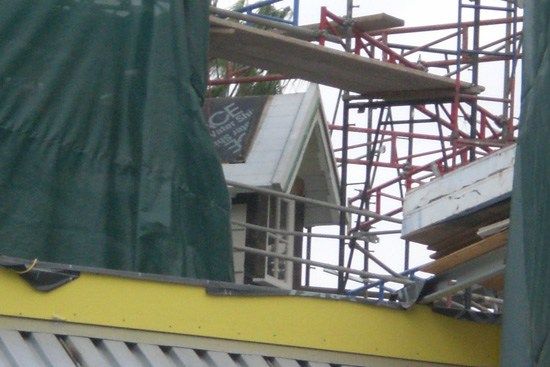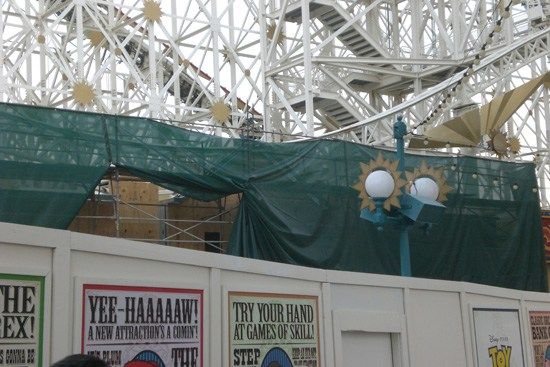 Look at this! Lookin' good!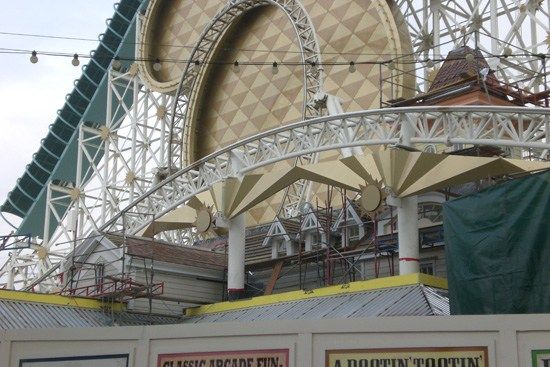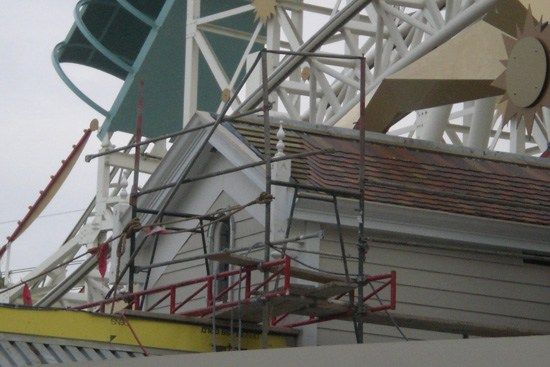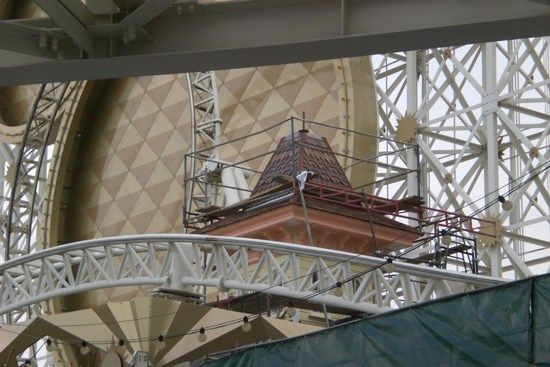 A new facade is going up where some of the Games of the Boardwalk used to be..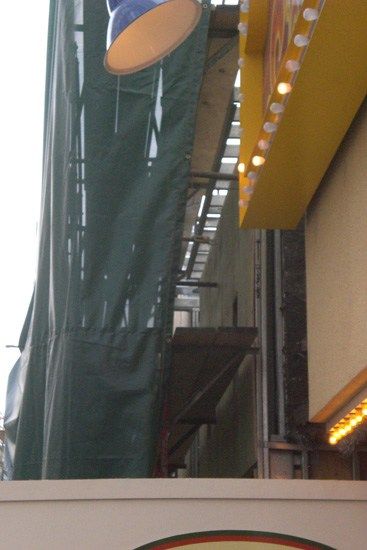 A crack in the construction wall next to the New Haul Fishery gave this view:
NEW COLLECTIBLES & ART
A new Nightmare Before Christmas wreath ($75):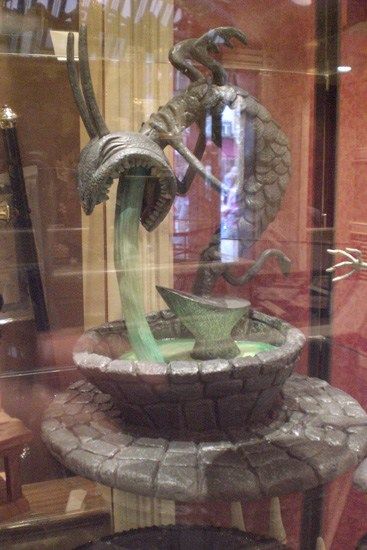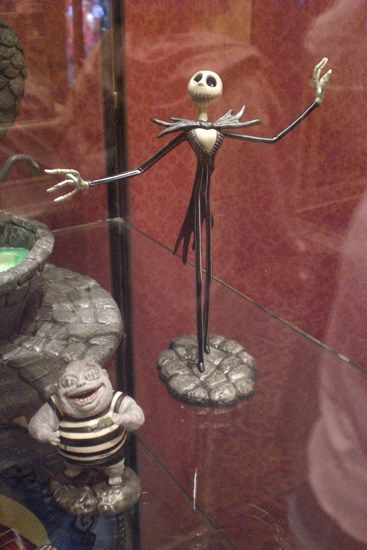 The dirty foot pirate has gotten his due as well in a new sculpture: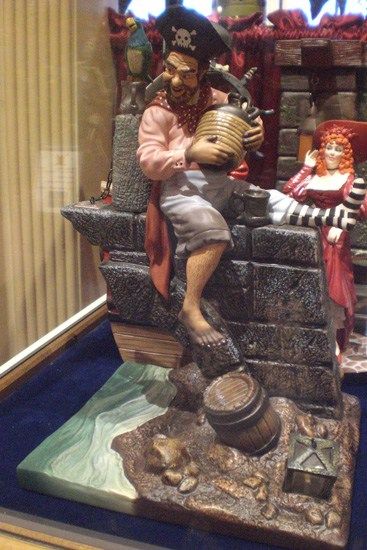 Is it dirty enough for you?
Some Marie Osmond dolls: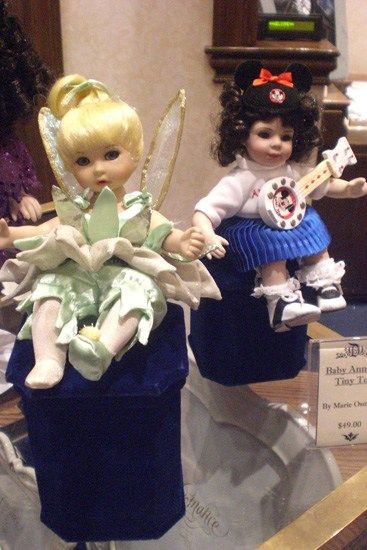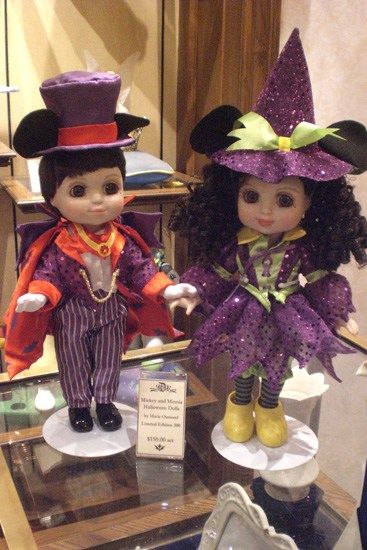 THIS & THAT
Does nobody know the difference between "disk" and "disc"? This easy mistake happens quite often with these window displays...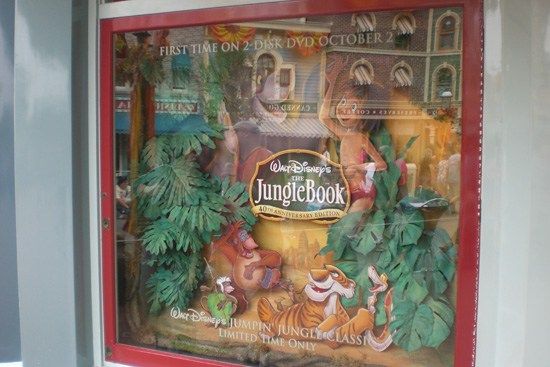 This Pirates sweatshirt kinda irritated me... It has the opening dates for Disneyland and Walt Disney World .... if they're going to have multi-Resort merch options, then just don't put the years and Resort names. If we must have merch that isn't Resort-specific, then the generic "Pirates of the Caribbean" merch with no "Disneyland" or "Walt Disney World" is good enough - don't mess it up with this kind of nonsense.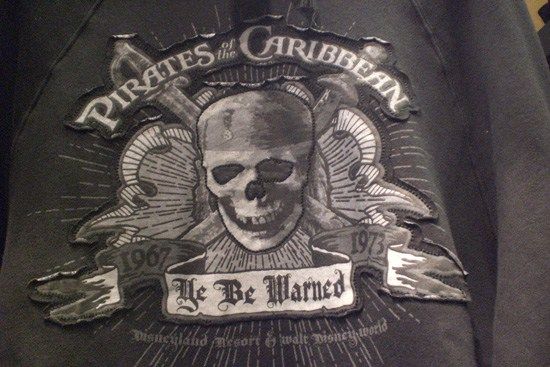 ...And... that's all. Goodnight!