Yesterday, Olympicnut and I decided to spend a nice leisurely day at Disneyland and on our way through Big Thunder Trail, we stopped in at Woody's Halloween Roundup back at Big Thunder Ranch. Everything was decorated so cute, and they had some really fun Halloween pumpkin carvings. So here's some pictures to hopefully get you in the holiday spirit (or maybe give you a few pumpkin carving ideas
:
Here's some of the decor around the area: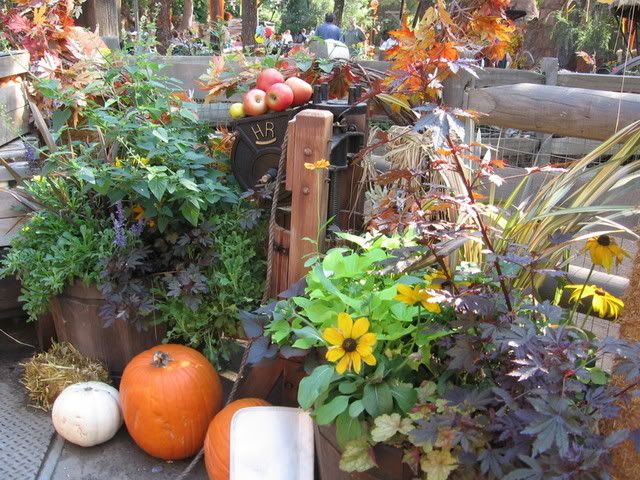 Inside the building: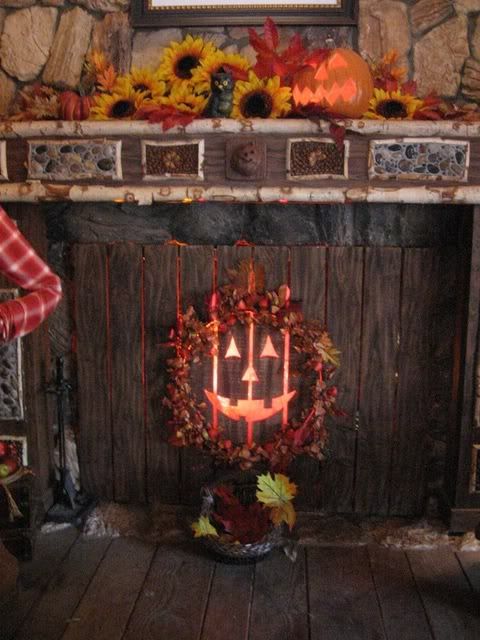 A little poker was going on here, but O-Nut was having a hard time reading their faces for any signs if they held a good hand or not...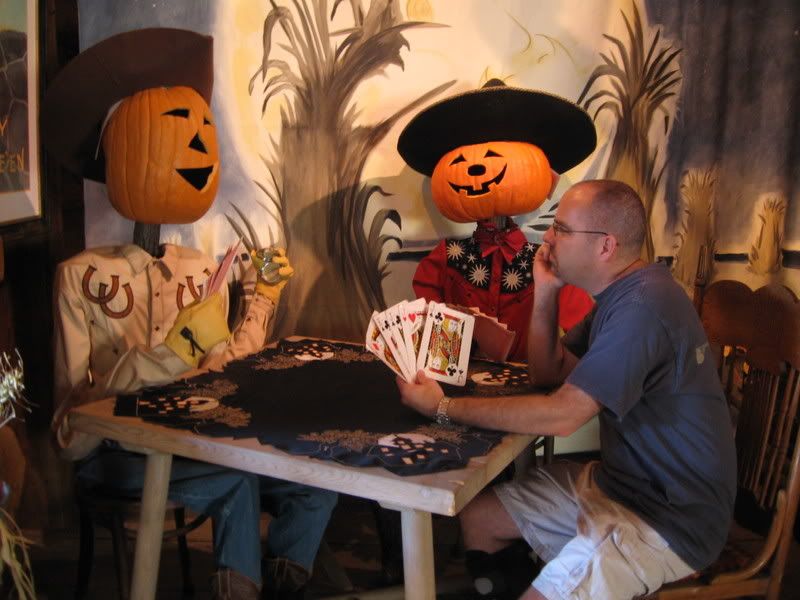 I, on the other hand knew I had them beat!
I swear, I can't take him anywhere! :lol: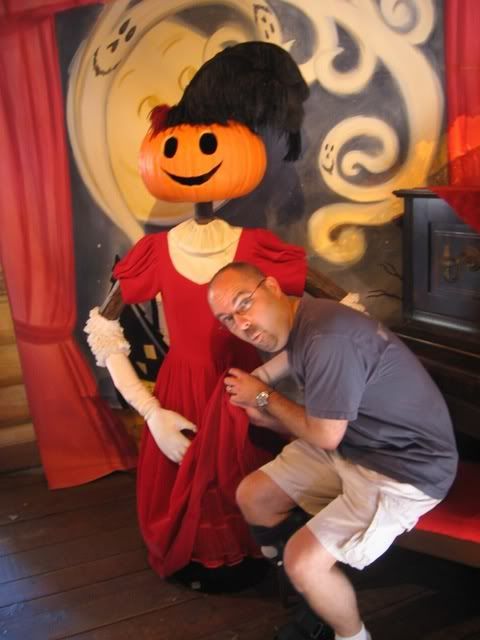 Aw, ain't we cute...
And now, all the cool Disney pumpkins that were carved:
Vampire Mickey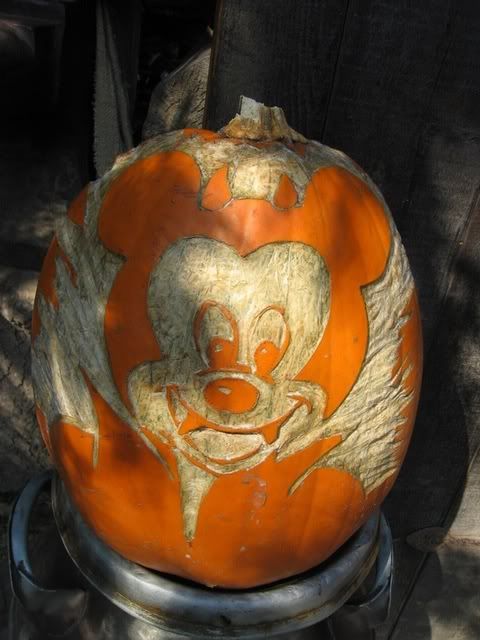 Magic Mirror: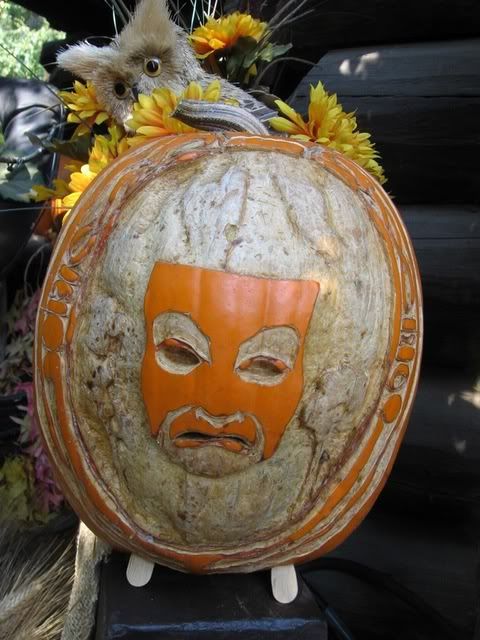 Farmer Sally: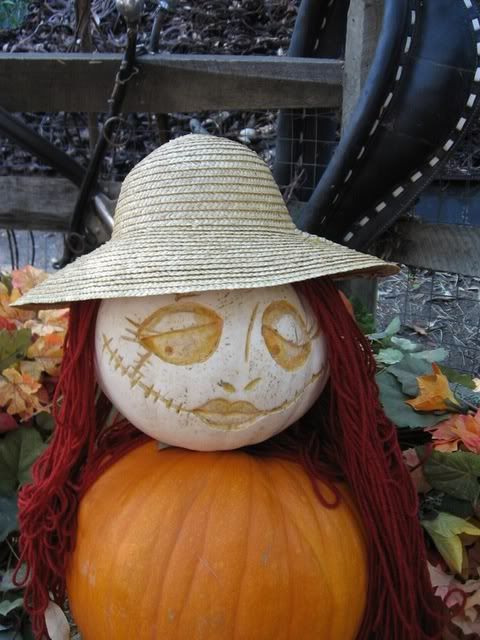 Dopey:
Happy:
Jessie: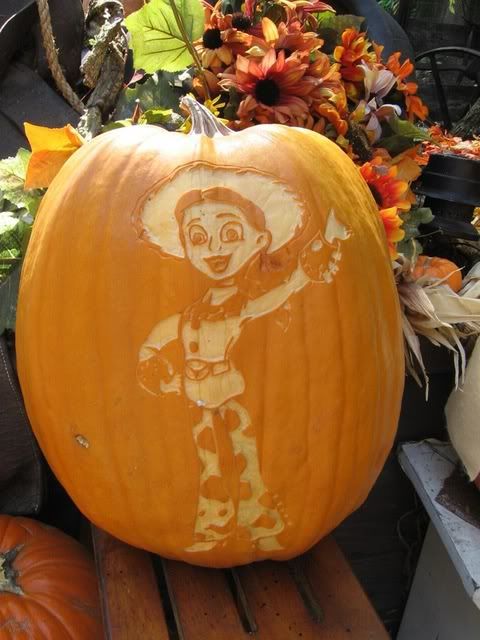 Woody:
Lilo: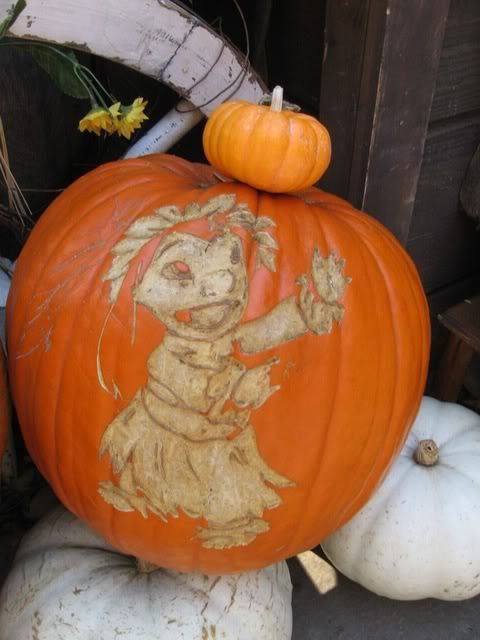 Stitch: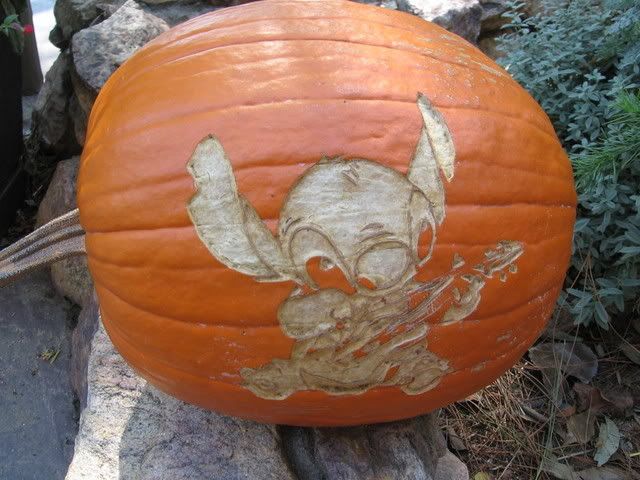 R2D2: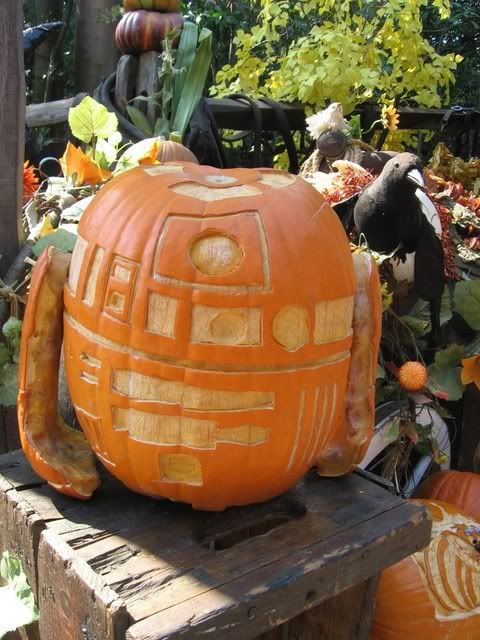 Cheshire Cat: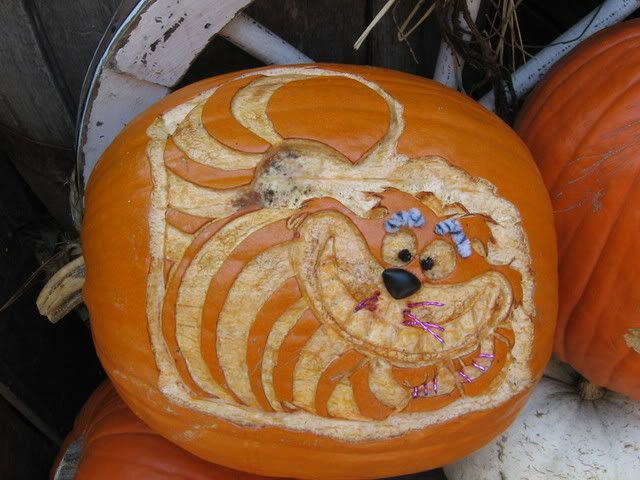 Another version of Sally: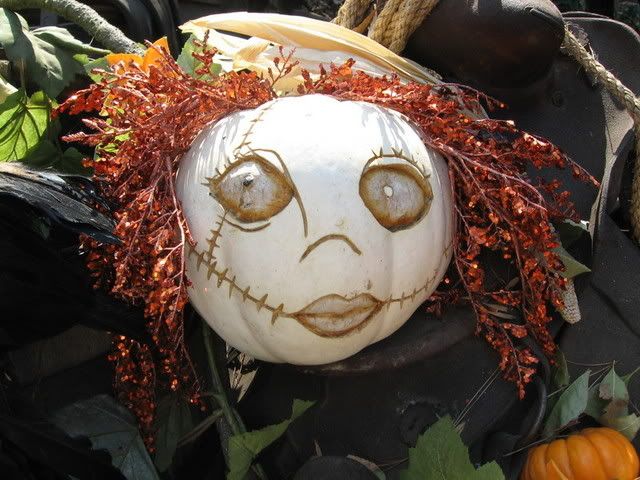 Evil Jack:
Pumpkin Jack: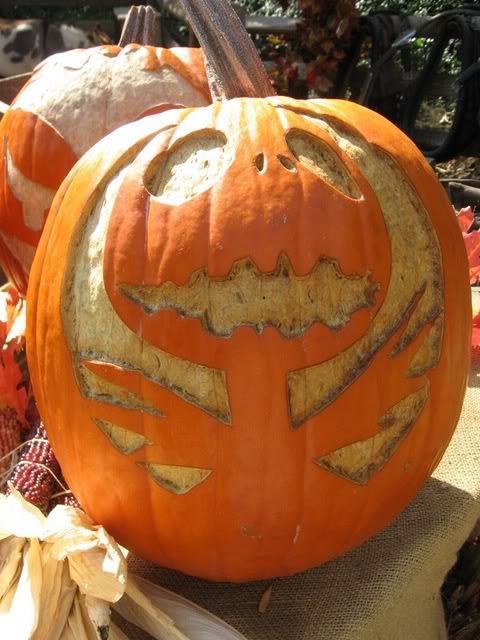 Pumpkin Sally: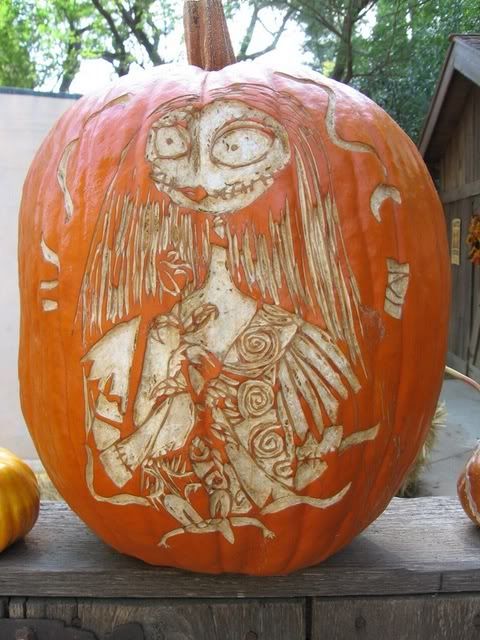 Peter Pan:
Tink:
Pooh: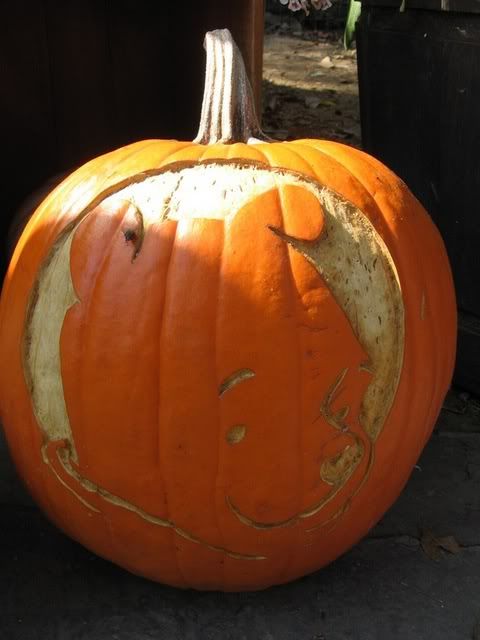 Queen of Hearts: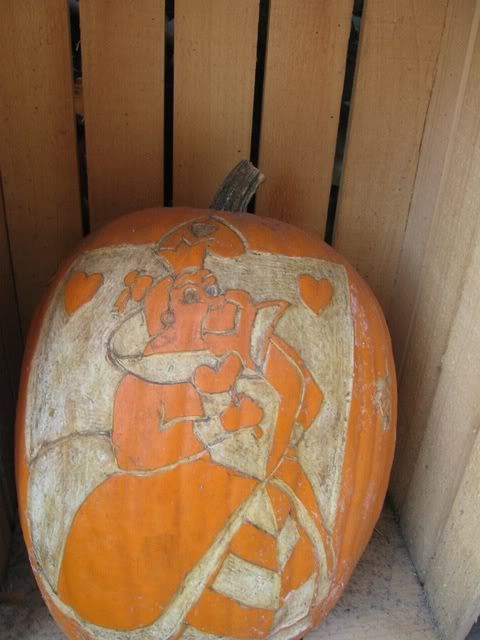 Cruella: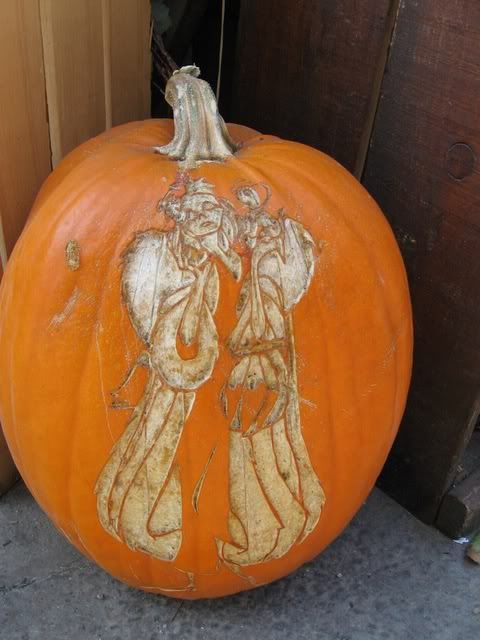 Malificient (Ok, she was getting a little gross and had ants crawling all over her face :yuck: :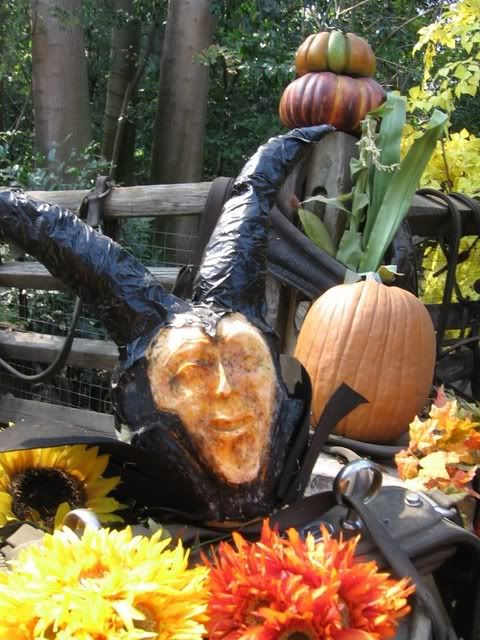 And of course...Mickey:
And a Mickey in progress: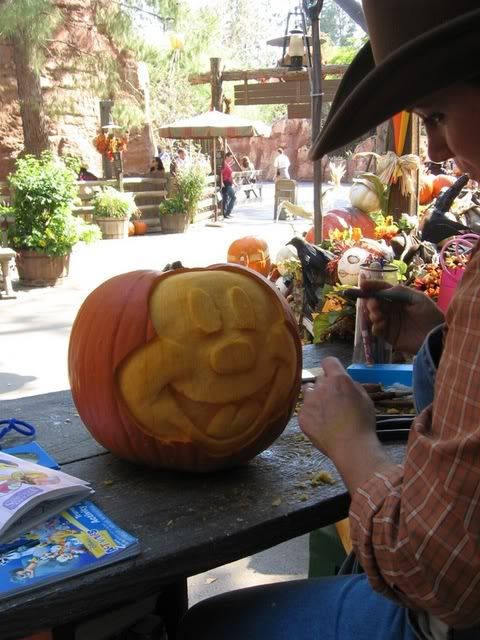 Hope you enjoyed our little trip to Woody's Halloween Roundup!