Disclaimer: I'm slapping this report together pretty quickly, so bear with me if I make updates... more pics will be forthcoming once Disney provides me a link to the pics they took
Matt's Sunrise Safari Report - Breakfast on the Jungle Cruise!!
Thursday 09/24/2015 - As several of my Trip Reports start, work finds me in San Diego. I awaken at 02:45 and grumpily stare at the alarm clock which will start ringing in twenty minutes. As before most big things in my life, I can't sleep and my mind is running a million miles a minute. I grab my phones, deal with some emails, check what's happened in the world of Facebook since I went to bed four hours ago, and most importantly re-read the first reports of the Sunrise Safari which had been posted on the Disney forums. I double check my route and estimated travel time and determine I better get a move on at 03:10… too much lollygagging… much to do!!!
Thirty-four minutes after getting out of bed, I was pulling out of the parking garage of the hotel, and jumped right on the 163 a few hundred yards north of the hotel. A quick shift to the 805 for a few miles and I was on the 5 North and making great time. I passed the Immigration Checkpoint at 04:28 on a wave-through, no need to even roll down the window. They were pre-occupied with running mirrors under a van in the adjacent lane. Thirty minutes after cruising through the checkpoint and I was taking Exit #110 for Ball/Harbor. In the fog of the early morning, I completely ignored my past experience and GPS lady talking to me and turned left instead of right like I was going to stay offsite….A quick U-turn later, a few left turns and I had reached my destination, pulling into the Grand at 05:02. At the gate I told them I was here for the Sunrise Safari, and they didn't even ask my name or check my reservation, which was kind of odd, instead merely waving me through to the Valet area where I left my car and headed in.
They had two CM out front dressed in jungle attire, one holding a lantern… this was already good… Upon the stained glass doors sliding open I see two more, again, one with a lantern. I tell them I'm here for a tour of the African Veldt and they tell me check-in will begin in a little bit. I decide this is a good time to swap my Grand Californian Hotel and Spa shirt for my prized Jungle Cruise Shirt and dig out my camera. My transformation complete, I return to the lobby to mill about while I wait. This was my first Disneyland trip trying out my new 14-24mm f/2.8 lens and I was eager to exercise its maximum 114 degree field of view at 14mm (Yes, you read that right….. ONE-HUNDRED and FOURTEEN DEGREES). This lens is astounding at the short-end, and relatively distortion-free…(straight lines stay straight… this isn't a fisheye.) I had brought my 24-70mm f/2.8 as well, but it ended up never getting mounted to the body. I could have used some additional reach at times, but the 14-24mm served quite well for most situations I intended to shoot on this trip. I would regret not bringing any of my 1.4 primes at times, but that's another story… maybe one of these days they'll figure out how to make an f/1.4 zoom and all will be right in the world for the low-low price of a slightly used vehicle.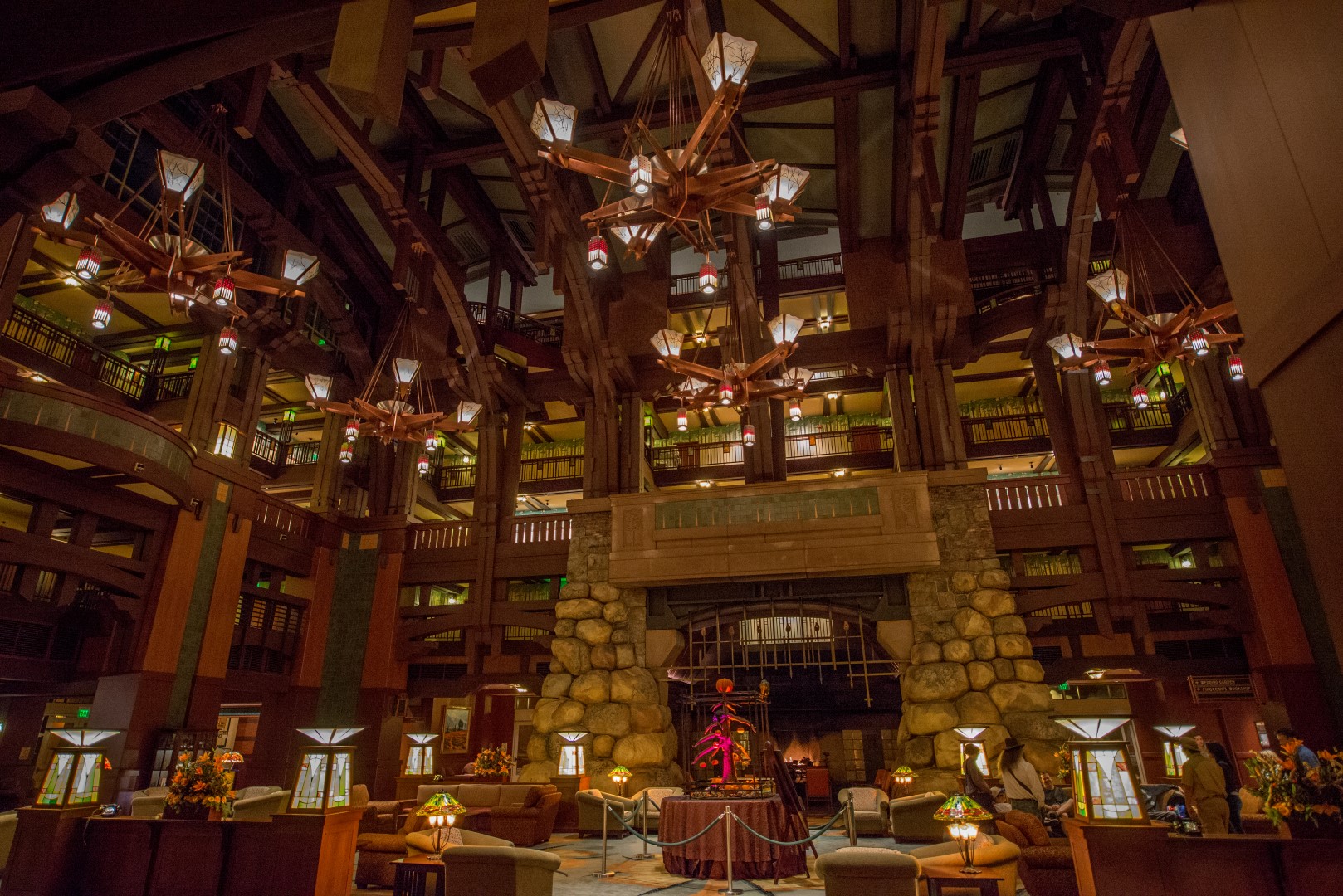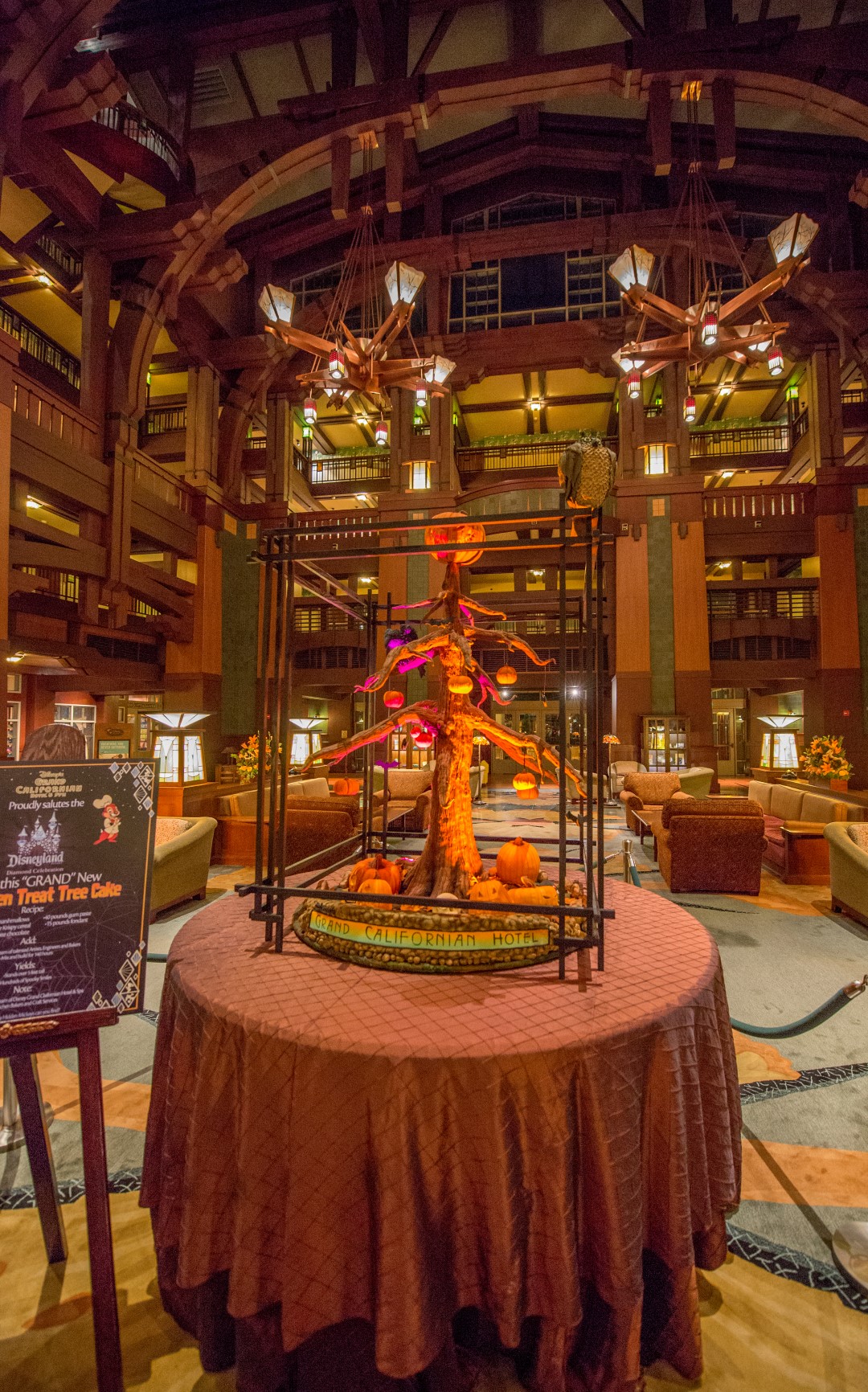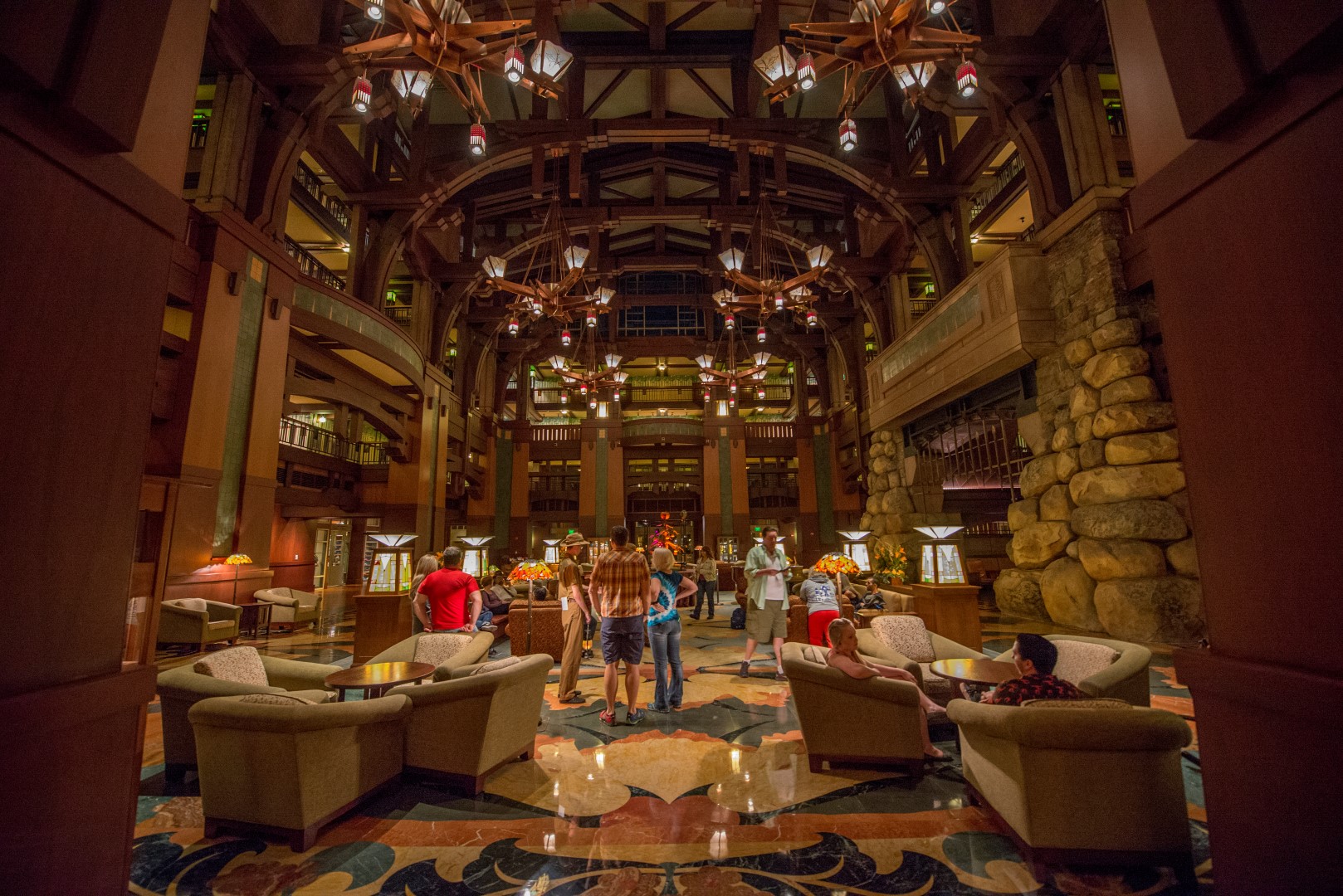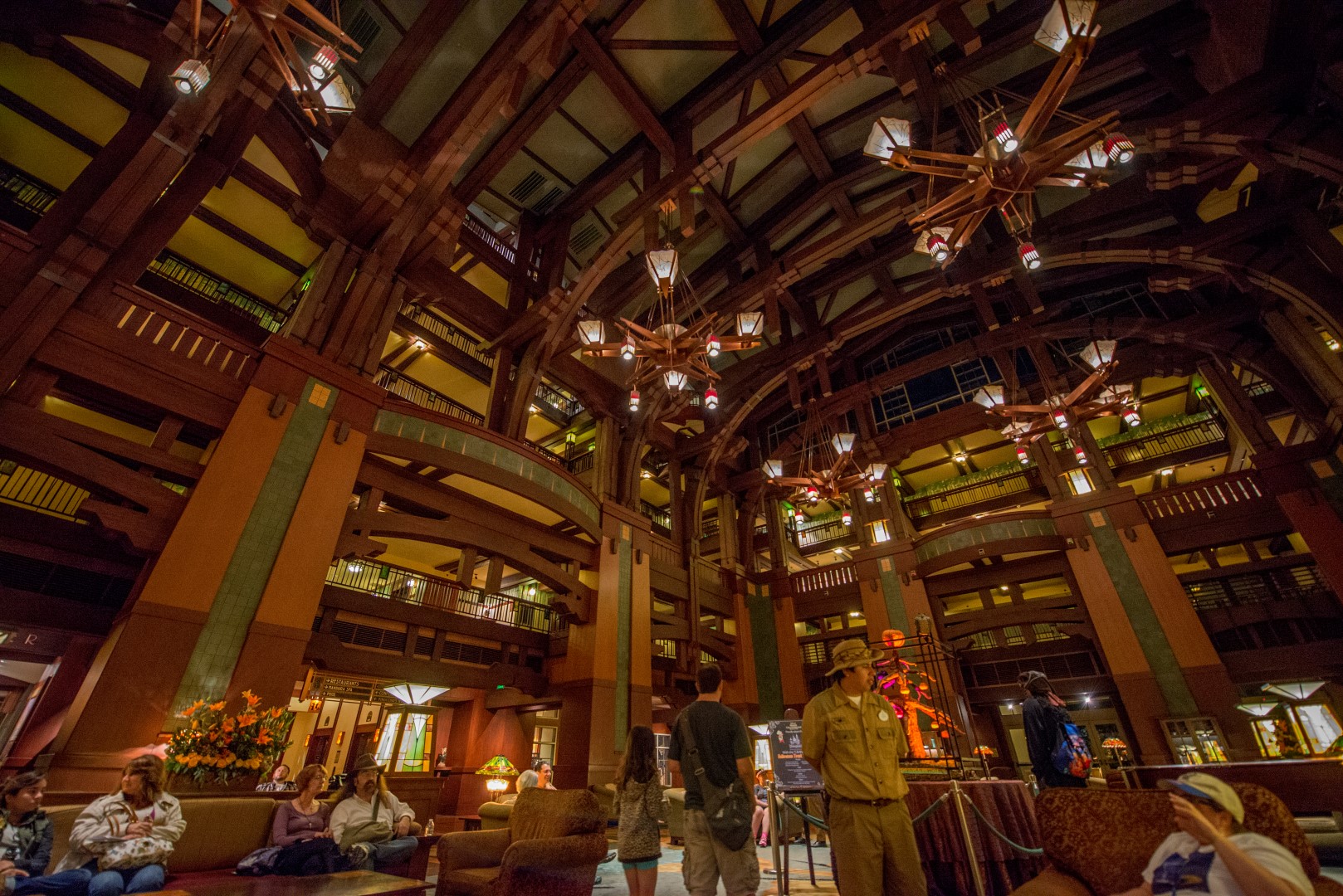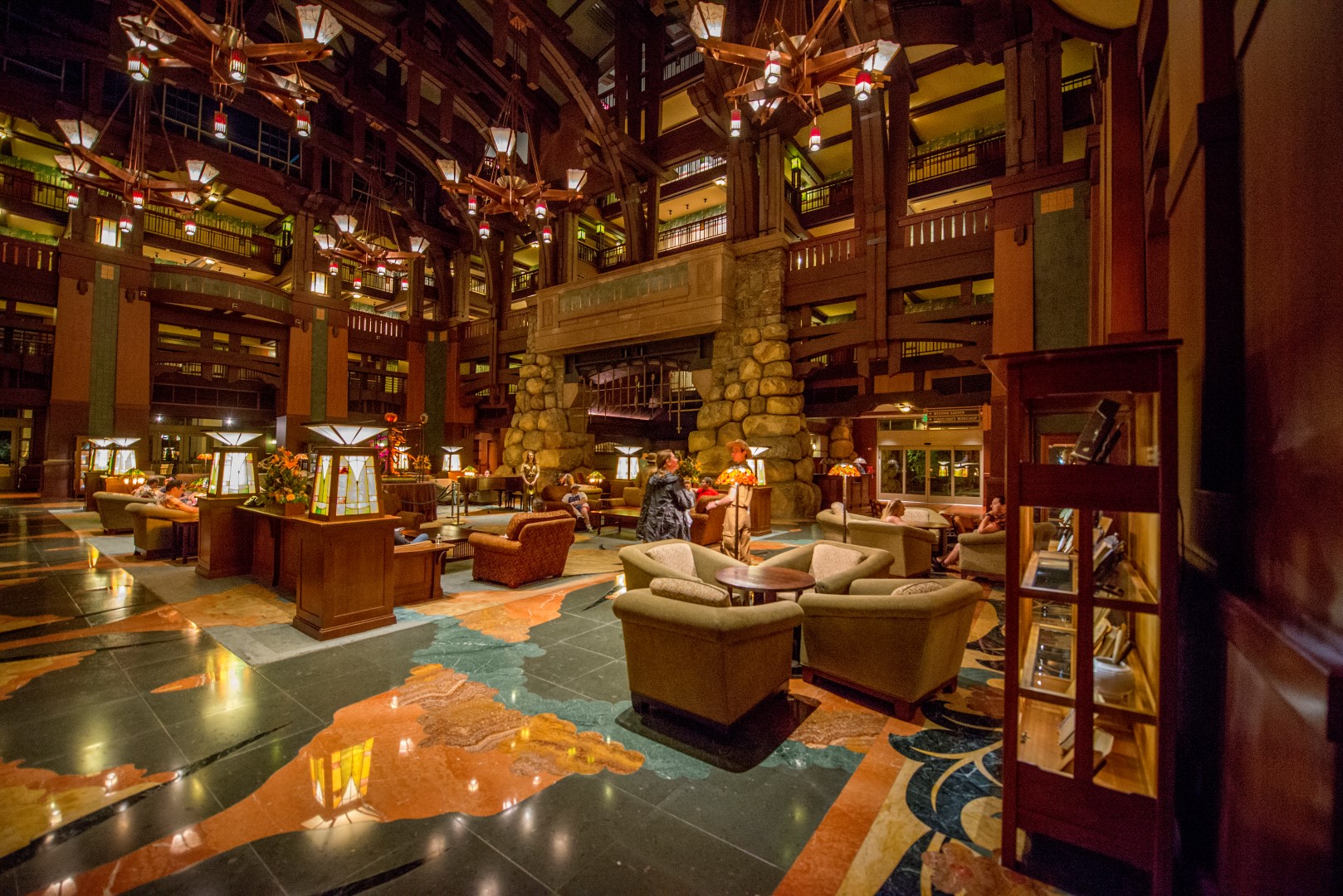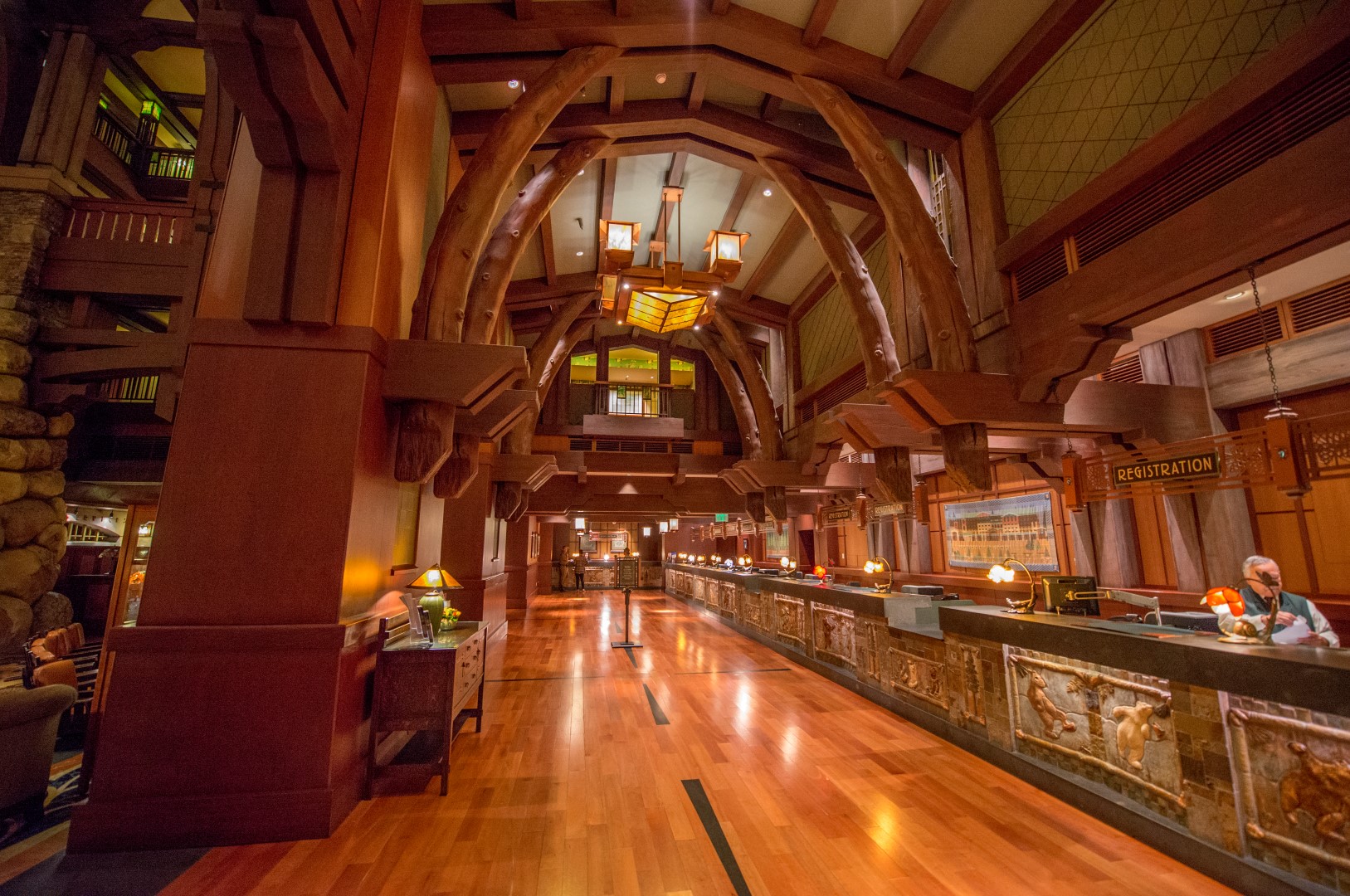 After taking a few pics of the lobby including some bracketed sets to try to play around with for HDR (High Dynamic Range), I noticed more people had arrived and additional CMs had appeared and were giving a tutorial on how to pronounce certain animal names in Jungle-speak…Weega for Giraffe, Fatu for an animal I did not hear, and Simba for Lion were just a few. Upon my approach, I was greeted with "Jambo"… this was a word we would hear with great frequency to discover the meaning of later…but for now it was the default greeting for the group. I did a quick scan of the room, and counted seventeen attendees, however I would later hear we had a full-crew at 32. I think some may have not made it as I believe the final count was 29 based upon the number of tables and people at each table. We were kept engaged by six cast members at this point, Cristian, Dylan, Rasan, Byron, Shelby, and Ron. Rasan was doing most of the discussion leading and Ron was orchestrating the activities with the other CMs herding this boisterous crew of future F.L.O.S.S. inductees. For the uninitiated, that would be the Fraternal League of Secret Skippers.
At 05:21, we were herded over towards the far registration desk down at the end of reception adjacent to Concierge/Information. We were greeted party by party, checked in, asked of any dietary restrictions, and given a table assignment and some water. I would be dining at table 7.