Part 1 -
http://discuss.micechat.com/forum/di...isneyland-pt-1
Part 2 -
http://discuss.micechat.com/forum/di...celebrate-pt-2
Part 4 -
http://discuss.micechat.com/forum/di...ate-final-part
-------------------------------
Day 2
Despite a year of training, my mother in law was very surprised how sore she was from the previous day. I think the rest of my family is used to it by now. That is why we always pack plenty of Tylenol. On these trips, it is like candy.
Breakfast started at Whitewater Snacks. Both of my kids love it. My oldest can't get enough of the breakfast burritos and my youngest loves the Mickey Waffles. My wife found a new breakfast favorite too, the bagel sandwich. They forgot my order of waffles so I ate the cereal we brought.
Up by 7, we got ready for the parks. However, what I didn't know despite checking Micechat at least a couple of times a day is that the policies changed. When we last stayed on property, Extra magic Hour amounted to "pick a park, any park" for the extra hour admission. Now, each park is dedicated to a specific day. Unfortunately, we didn't want to hit California Adventure that day. It would have mean racing to Cars Land and then trying to get back to Disneyland for rope drop. Instead, we just did the regular open for Disneyland.
We were prepped and in line for bag check before 8:30. After a slight line snafu, we were in line for the Disneyland gates a few minutes later. Clearly, there was excitement in the air. Then the countdown started. Cheers erupted and we started getting let in by 8:45. I was surprised as the last time we did rope drop, they held us just at the start of Main St. However, this time we went all the way to the hub. This was our first rope drop in years. I had hoped to get some pictures of the family from the other side of the rope but the cast members wouldn't let me have any part of it.
Then came the appointed hour. The rope was down. FREEDOM!!!!! I will say this; Olympic race walkers got nothing on rope drop at Disneyland! Holy cow could those people move and I can move pretty quickly. Fantasyland, here we come. Everyone else had the same thought too as it became a lot more crowded than I thought. We knocked out Peter Pan, Dumbo, Mr. Toad's, Snow White and the Teacups in about an hour. I loved the new effects on Peter Pan but still wish it could be as big as Orlando's. My boys, especially my youngest loves the Teacups. They could stay on there for hours if they could.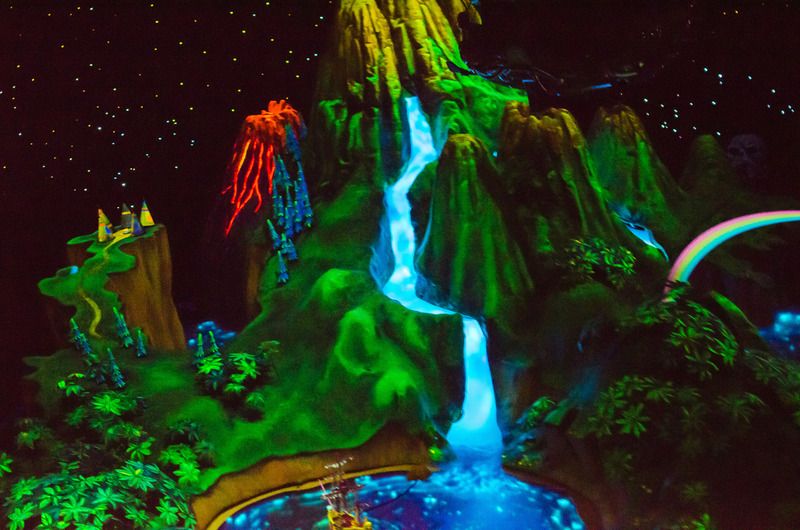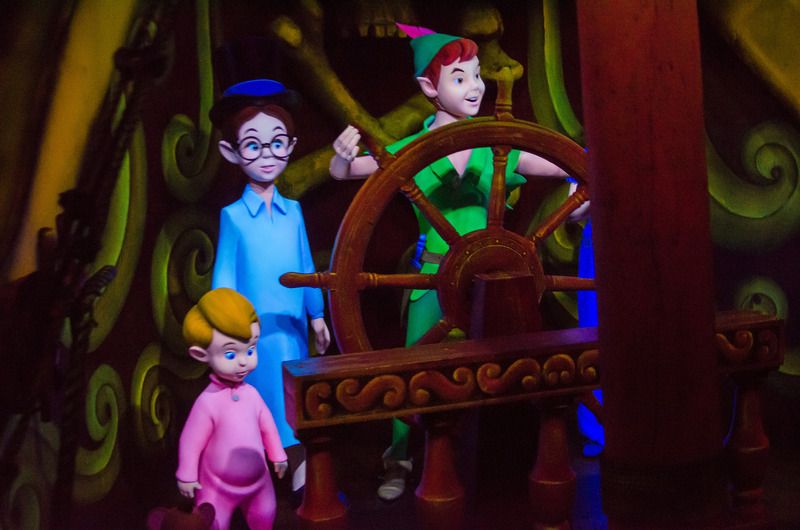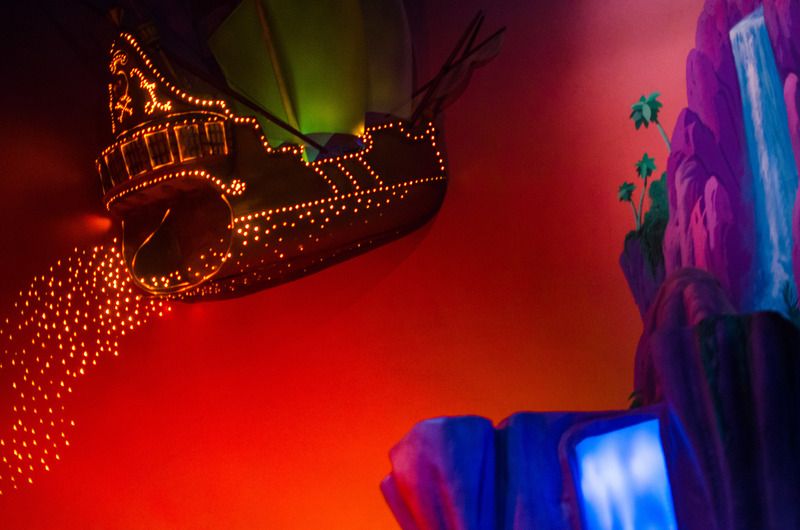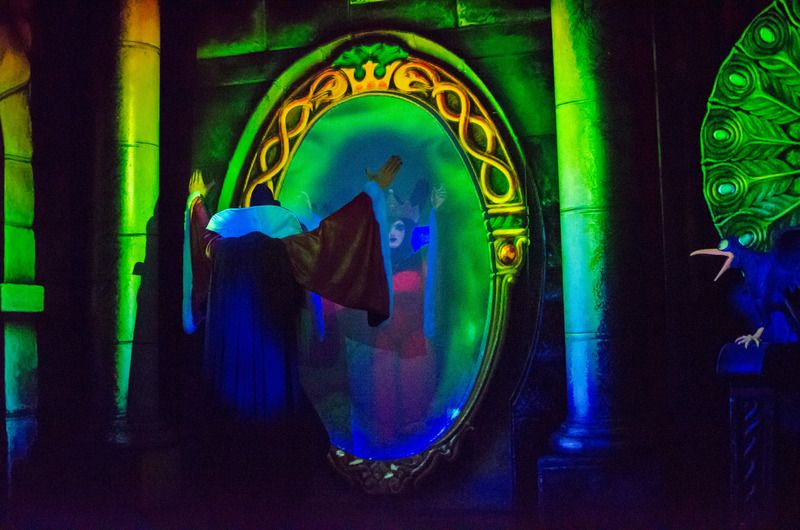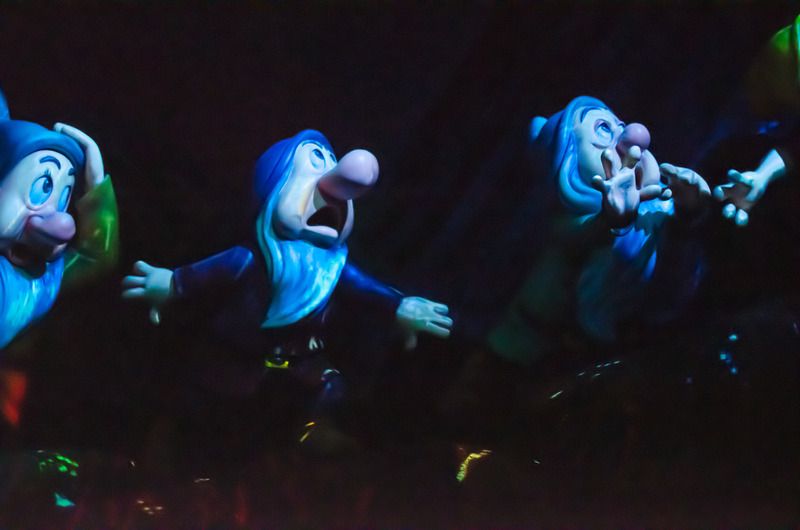 With Fantasyland essentially taken care of, we moved on to Small World and then Toontown. Small World holds a special place for us as it is the ride both of my boys went on for their very first ride. In Toontown, Roger Rabbit had a 10 minute wait so how could we pass that up? We also had to get our required picture with Mickey. It wouldn't be a trip without one.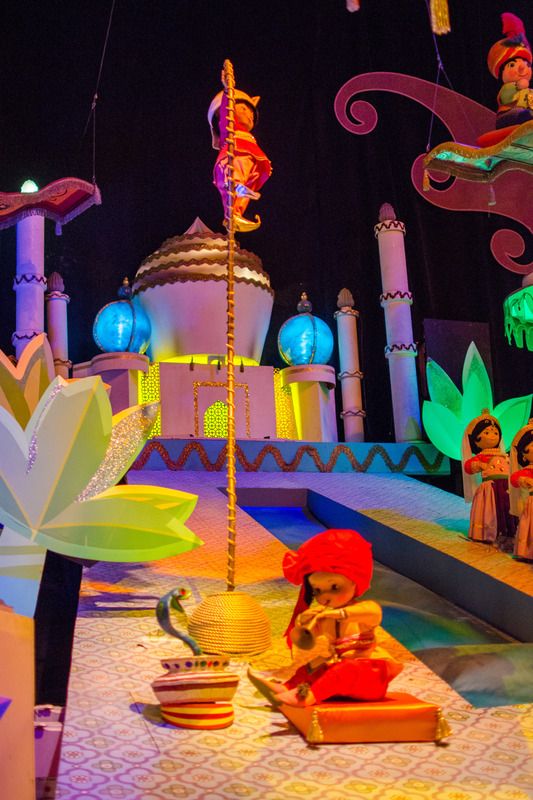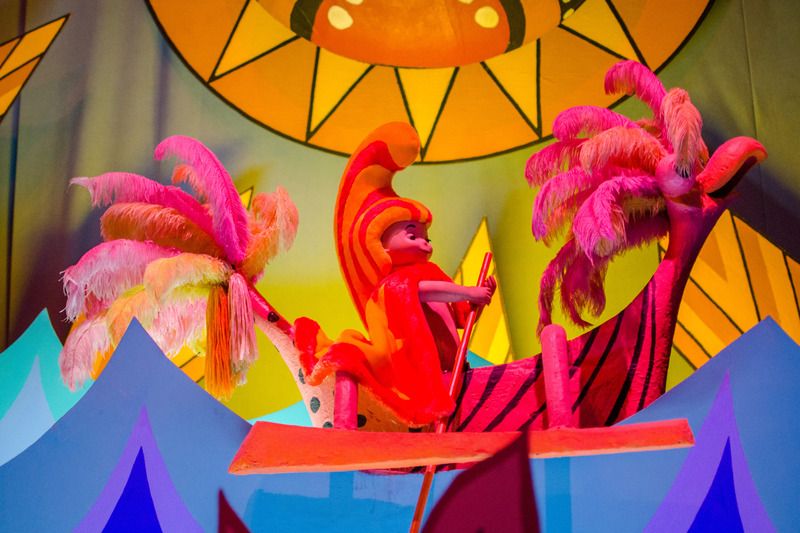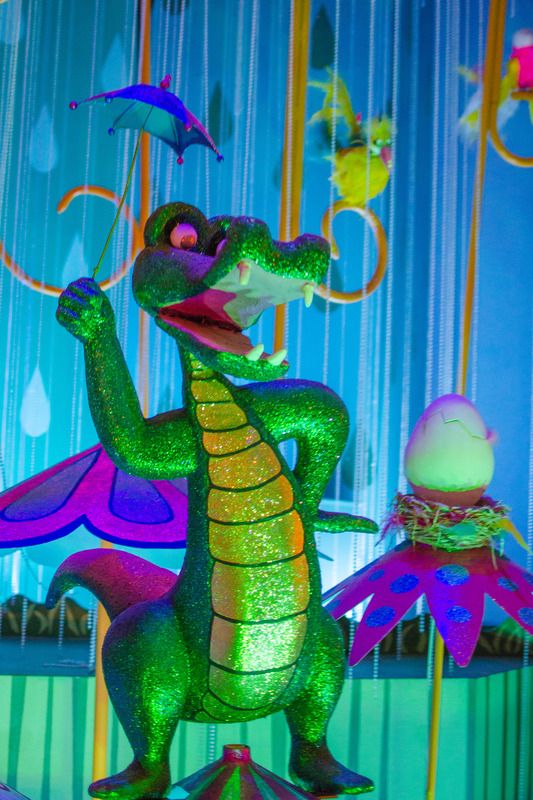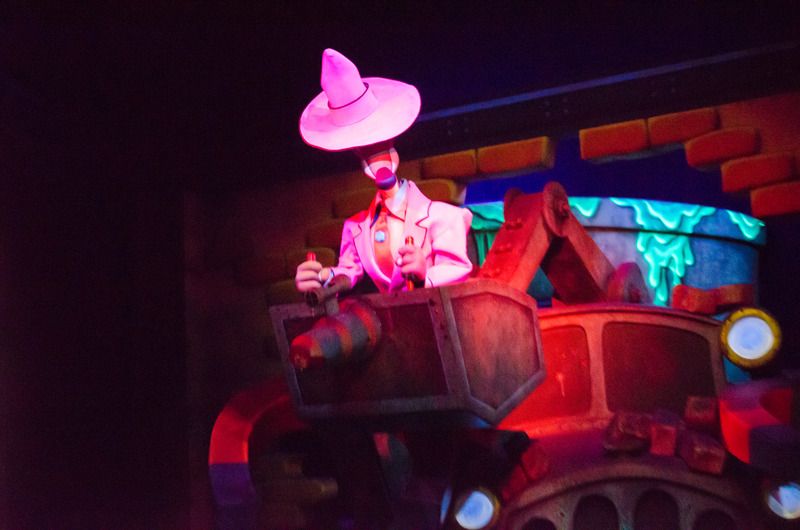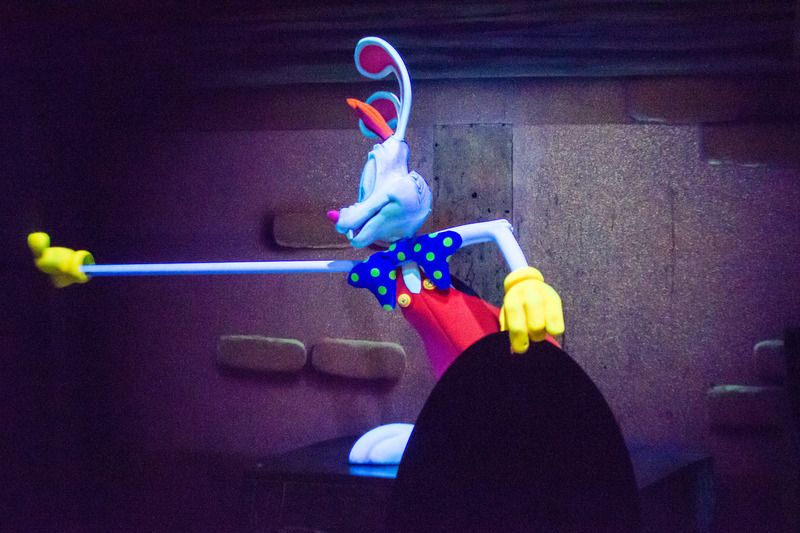 **Side Note 3 – we are not a roller coaster family. Never have been, never will be. Just not for us. I know, I know, but it is just us.
So my oldest decided he wanted to do Gadget Go Coaster. I always told him, if you want to ride it, I will go on it with you. He proceeded to knock it out several times in a row. Proud of him for stepping up and trying something new.
We then headed over to Frontierland for some more fun with our glitchy gun at the shooting gallery. More money saved. A side trip over to Fantasyland for some more Buzz and shopping for my youngest. This shopping trip upheld my kid's tradition of getting a toy blaster on every trip since 2007. For some reason, that is what they always want with the one thing they can get at the parks.
Before long, it was lunch time. Off to the Blue Bayou. What better way for a belated birthday meal than in the most captivating restaurant in the parks. Even though Pirates was now closed, it would still be a nice atmosphere. None of us were disappointed by the meal. Between the Monte Christos, flank stank, gumbo and salmon, everyone was greatly satisfied with their meals. Both my wife and I had been when we were kids but neither of us could remember anything about it. Oh, the Monte Christos. We split those amongst all of us but I got the flank steak (I am a sucker for chimchurri, what can I say). It wasn't fun to leave but we had more parks to take care of. I hope we can make it back there someday. It was pricey, but very worth it for a fine meal. Happy Birthday Arlene.
After lunch, the rest of the family wanted to head back and rest. C'mon, we had only put in about 4 miles so far that day. They headed back to the hotel for a while and I hit a few rides for myself and some photography time. With only about 90 minutes to spare, I squeezed in Star Tours and the new Alice in Wonderland ride. Somehow, I have gotten 2/3 of the same Star Tours ride on every trip: Hoth and the Episode 3 space battle. I snuck in some castle, Matterhorn and sub photos in between catching a bit of the Jedi Academy show. The cast member who plays Master Windu is still there thankfully and still doing a great job. He is so fun to watch.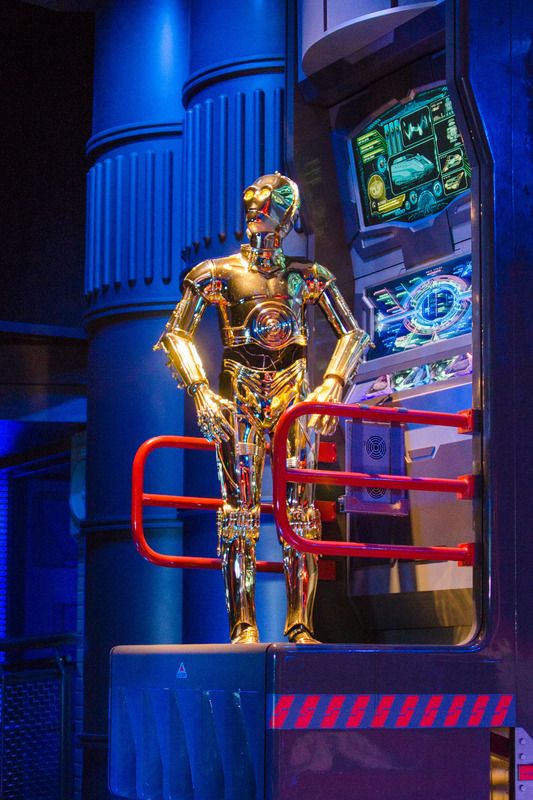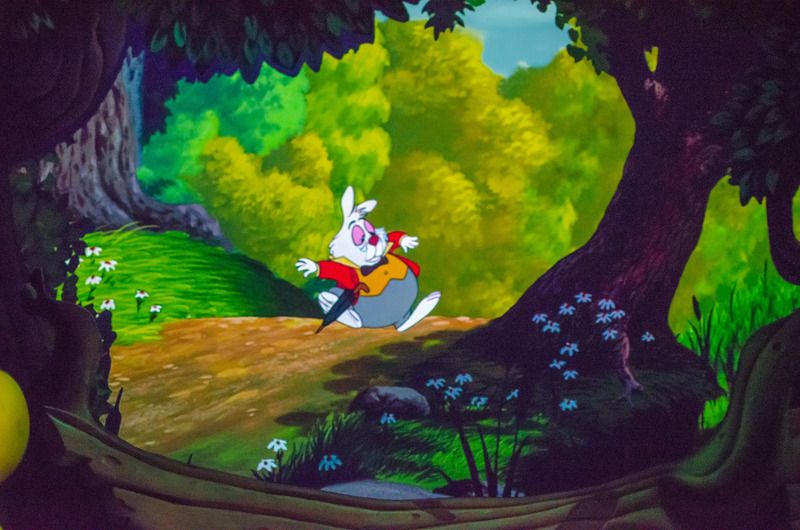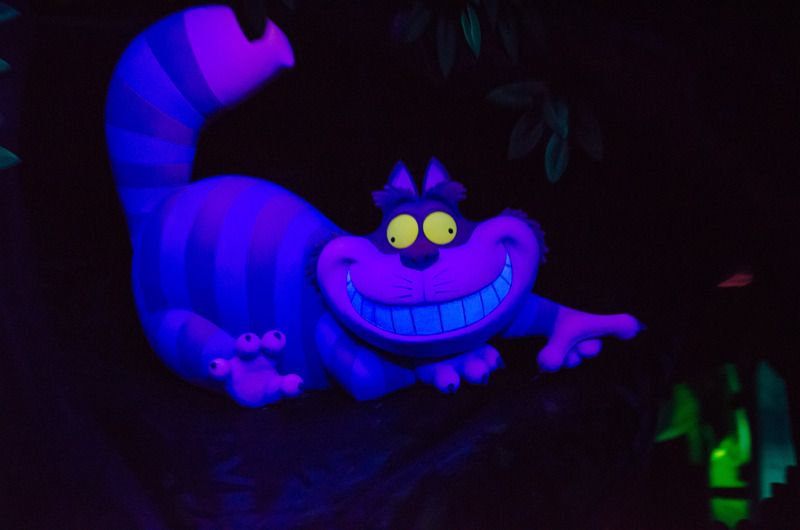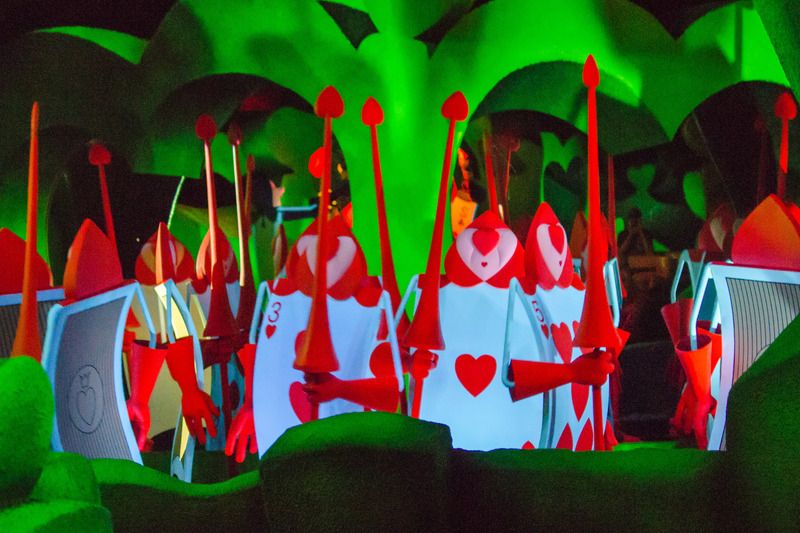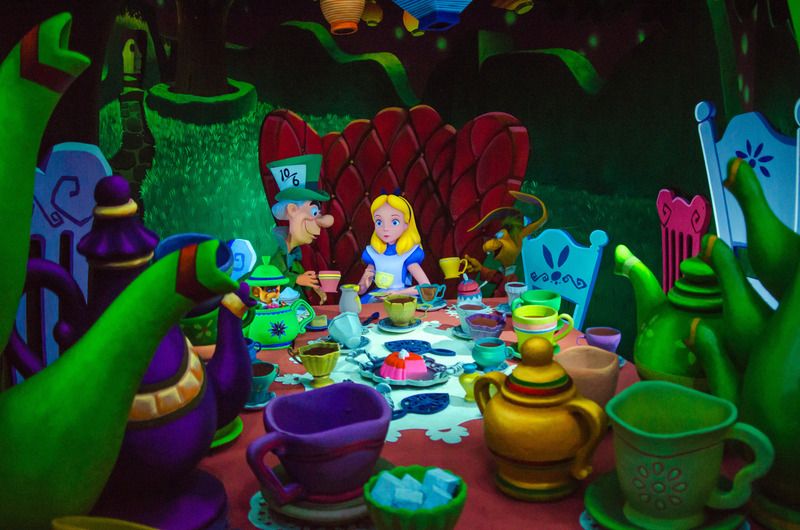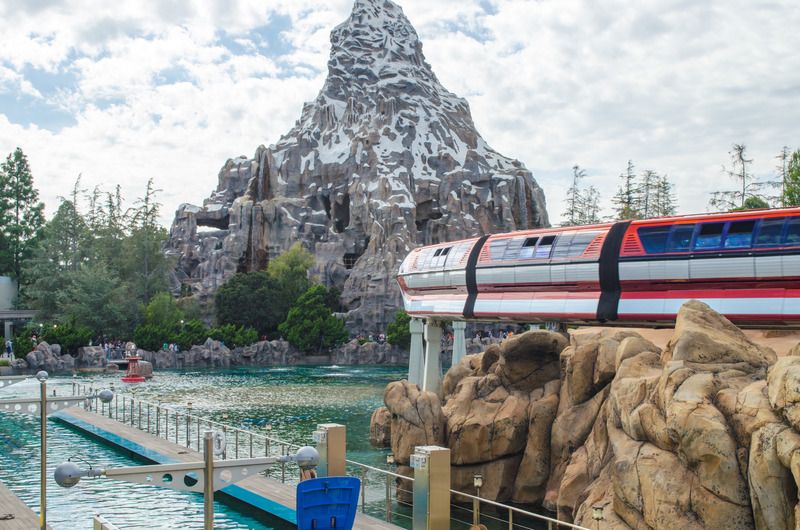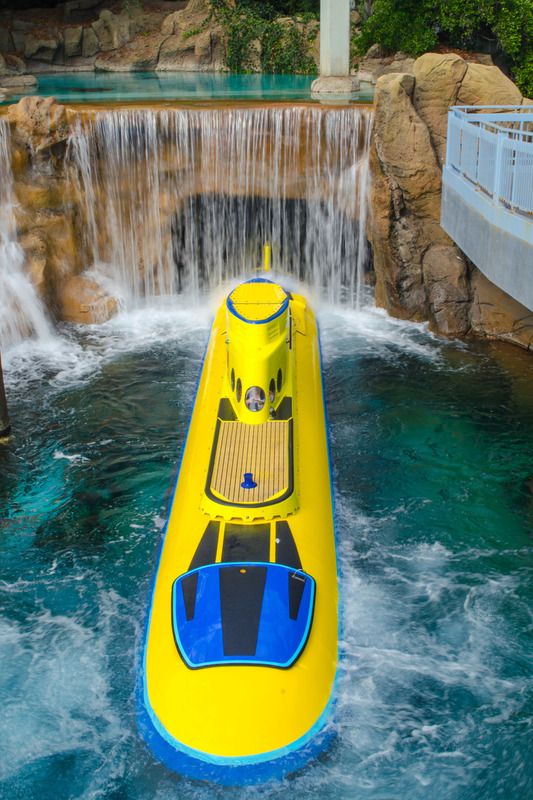 After a break, we headed on over to California Adventure for our first visit of the trip. Obviously this was my Mother in Law's first visit here. The last time she would have been on these grounds, she would have parked there.
We quickly took in the sites on the way to the rides. Monster's Inc. actually had about a 10 minute wait. We checked out Toy Story Mania with our then shortest wait ever of 25 minutes. Wow! Throw in a Little Mermaid and we had knocked out several of the biggies. At this point, we split up. I have been dying to do Soaring for about 7 years. My family hasn't wanted to do it either due to height limitations or fears. Well, I finally found an accomplice in my mother in law. We jetted off (no pun intended) to Soarin while the kids and my wife went to Redwood Creek Challenge Trail (I love that place. That place is always fun to go running around with my kids in there).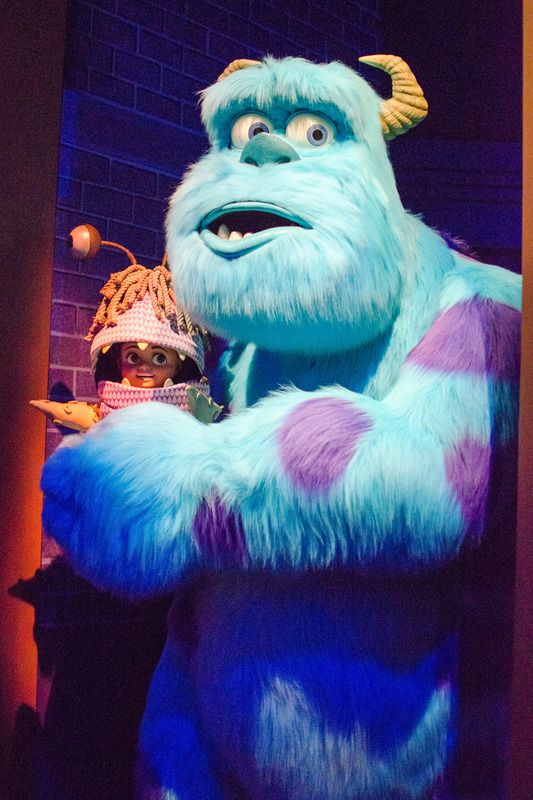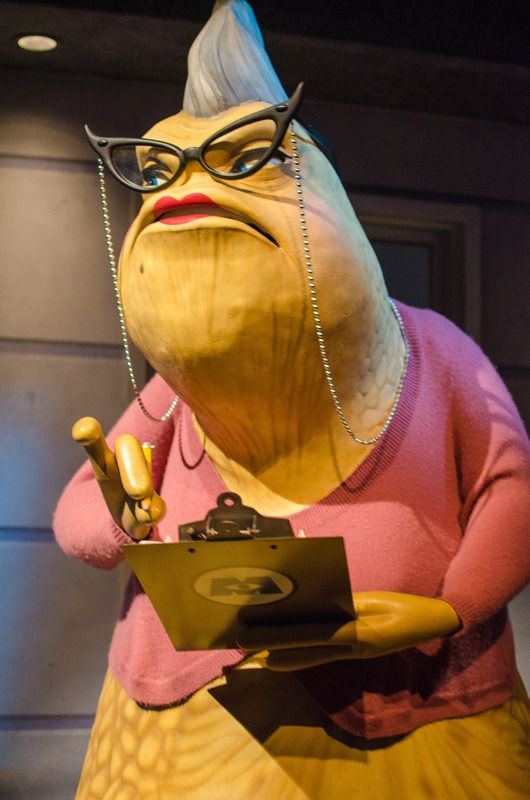 Wow! Soarin was so much fun. Both my Mother in Law and I loved it. I wanted to see the video before they changed it out and I was glad we finally got to do it. The smells were a welcome surprise and the film was great. Right after it finished, I found my wife and hurriedly took her on for a ride while grandma watched the kids in A Bugs Land. Two rides back to back were fantastic. Even my wife liked it a lot.
By now, the park was getting close to closing for the day. We spent some time in A Bugs Land for a while and then passed through Radiator Springs at night. On our last trip in 2012, we somehow managed to miss all of Cars Land at night. I kicked myself for three years over not seeing it. It was great to take in everything at night with all the lights and colors. I only wish we could have stayed there longer to take it all in.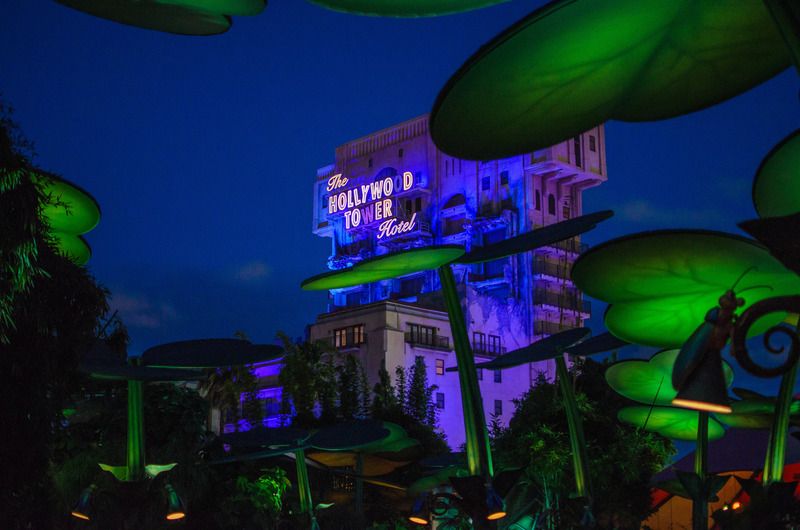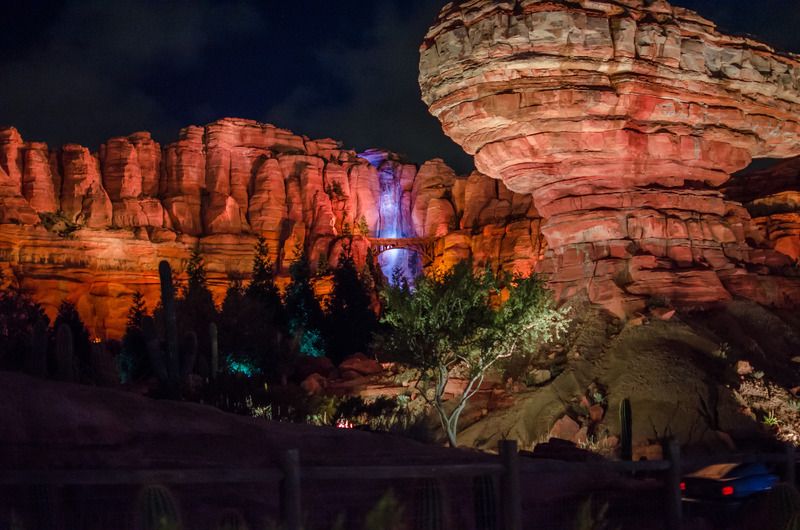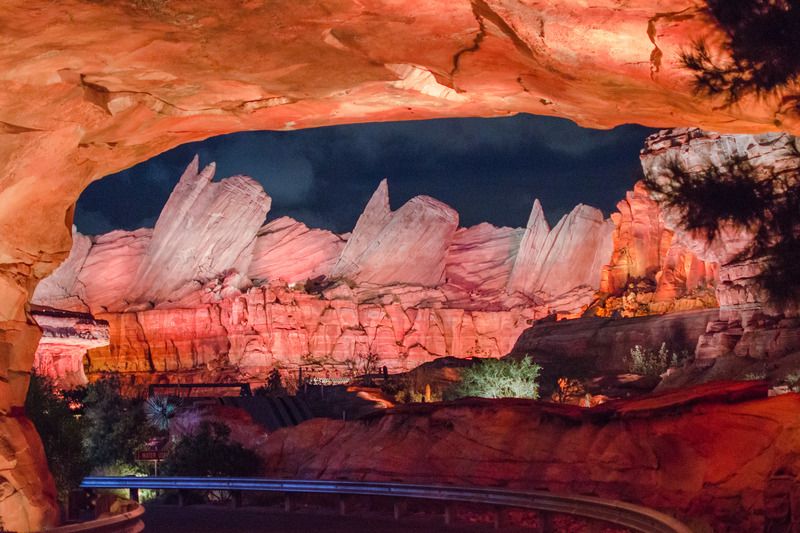 With the park closed and so little time to head to Disneyland, we packed it in for the night. Heading to a late dinner, we stopped by La Brea Bakery for some takeout so we could catch the fireworks back from our room. The bakery was nothing special in terms of dishes. It was very tasteless and bland in my opinion.
I queued up the fireworks music on my phone and we listed to the show almost in unison while the starbursts happened over us. Our room allowed us to see about 50% of the high fireworks. We couldn't see the castle or the lower level fireworks but the big stuff was mostly there for us to enjoy. Not a bad way to end the night.