Perhaps this thread belongs in Yesterland, but I wanted some of the 30 and under crowd to see it too.
As a kid, my favorite attraction at Disneyland was the
Mine Train Through Nature's Wonderland
. I'm building a model railroad based on this attraction and I thought many of you Mice out there might be interested to see some of the research I've put together.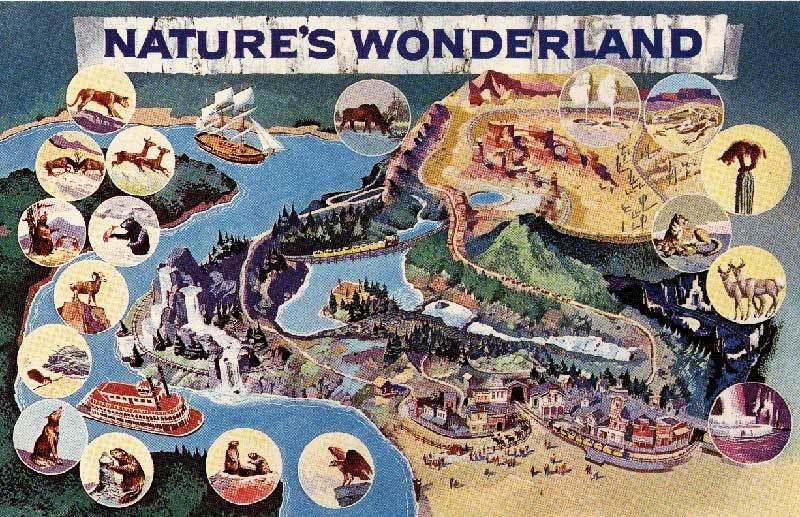 Circa 1960 poster.


From 1960 to 1977 this lavishly detailed, 30" gauge miniature railroad carried train-loads of guests from the little mining town of Rainbow Ridge into the wild back-country of Frontierland.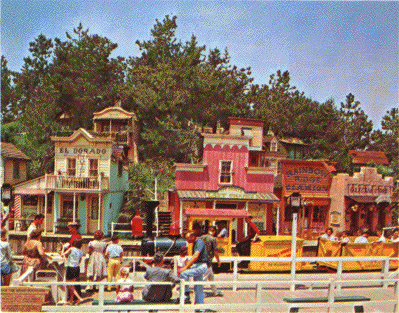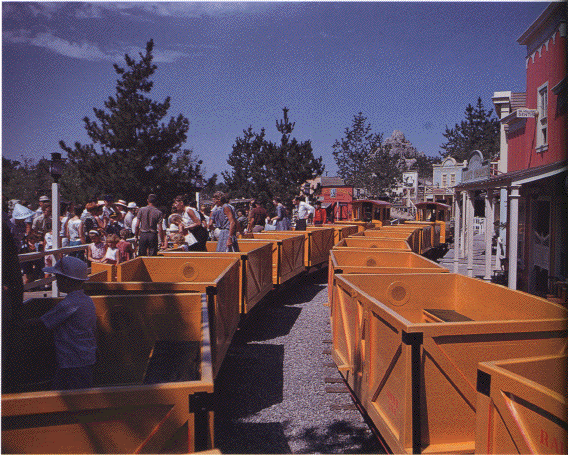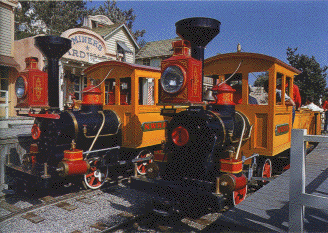 Trains loading at Rainbow Ridge.
Along the way the little trains would pass through tunnels, rattle over creeky wooden trestles past majestic waterfalls, and give guests an close-up view of scores of realistic audio-animatronic animals. Based, like the Jungle Cruise, on Disney's popular True Life Adventure series of films, the railroad wound its way through Beaver Valley, past Cascade Peak, into Bear Country (the original, with realistic bears), on into the Living Desert with its Cactus Forest, bubbling Paint Pots, Old Unfaithful Geyser, and Balanced Rock Canyon. The climax of the attraction was the colorful Rainbow Caverns.
The loop around Cascade Peak.



The Mark Twain steaming past Cascade Peak & Big Thunder Falls.



The Living Desert - the tunnel portal at center lead to the backstage train storage and maintenance area.

Old timers will recall that this attraction actually replaced and upgraded the original Rainbow Caverns Mine Train that debuted in 1956.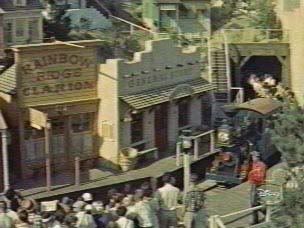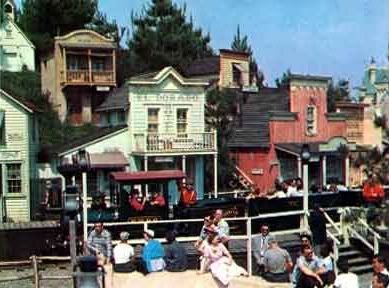 Circa 1956 or so.

The track plan was a meandering figure eight as shown in this WED layout plan that I found on the web:


The notes in red show what still exists in Frontierland, though Cascade Peak is sadly long gone.




WED elevation drawing of Cascade Peak. Yes it was really called Big Thunder Falls.

By 1977 the company felt that the attraction had run its course and it was shuttered forever. But don't be too sad, most of the area was reborn in 1979 as the Big Thunder Mountain Railroad - my new favorite attraction. Much of the town of Rainbow Ridge has been reused as have some of the animals and rock formations. For a complete history, visit Yesterland.

As my model rr version of Nature's Wonderland progresses I may add to this thread if folks are interested. Until then, happy railroading.

- BigThunder