Let's take a trip to the blast from the past.
The concept art for the 50th castle: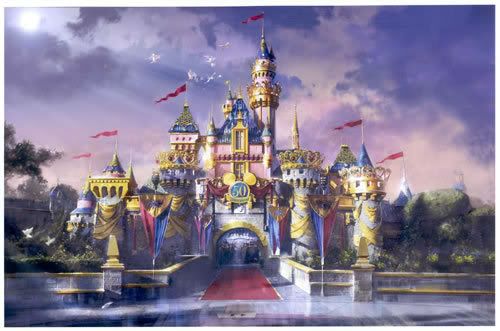 How it turned out for the 50th: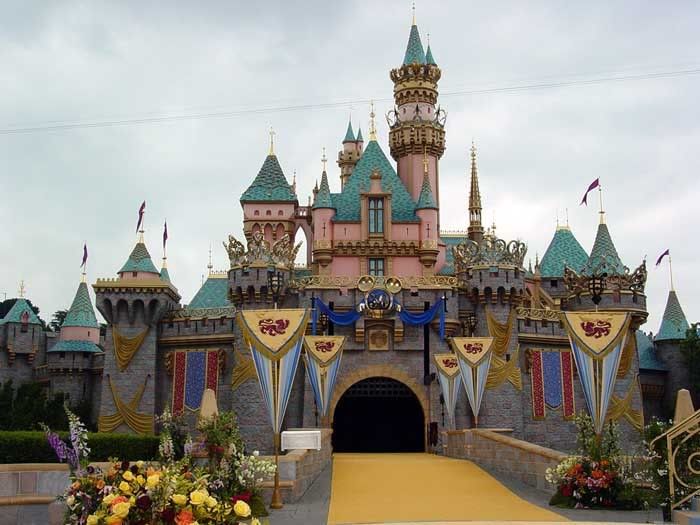 The five crowns or "tiaras" and what they mean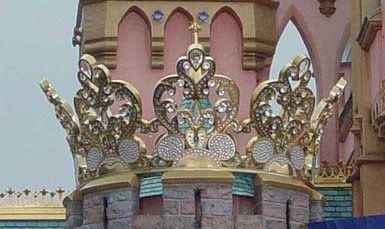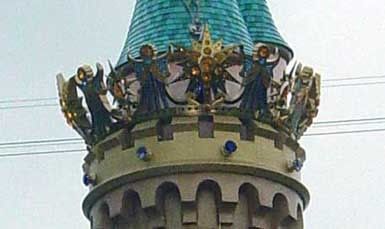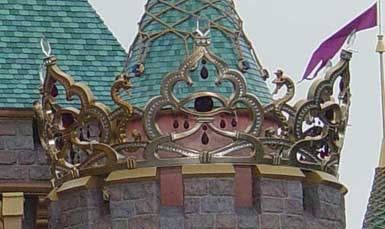 Tiara Four: The Indiana Jones Adventure is represented by the evil Eye of Mara, guarded by mesmerizing snakes. Debut 1995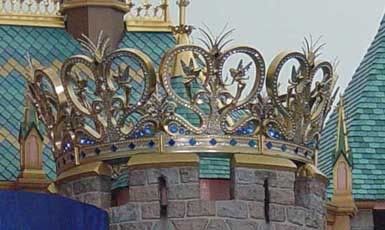 Tiara Five: The 50th Anniversary of Disneyland is represented by fireworks and Tinker Bell. Ext 2005
TAH DAH!! There you have it!