I just happened to be over at the DLR this morning :whistling: and was shocked at how quickly they went from Halloween to Christmas and the Holidays. First of all, the banners in DTD have all been replaced as Halloweentime is officially over...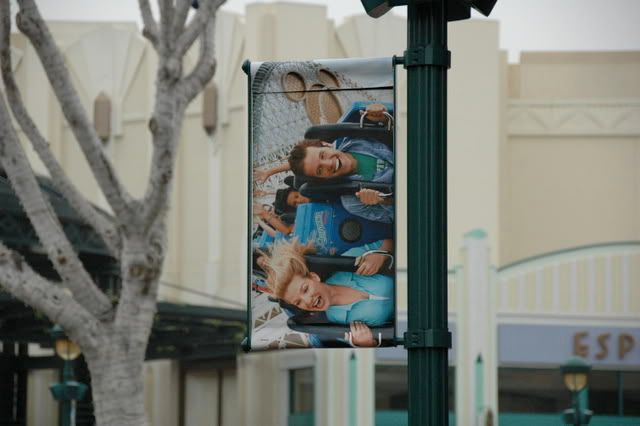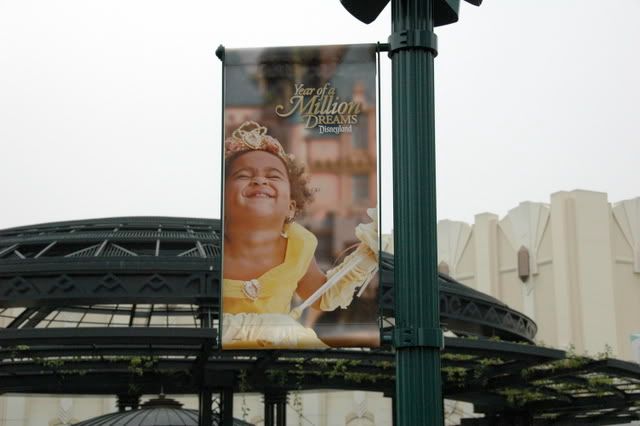 The candy corn is gone from the DCA letters...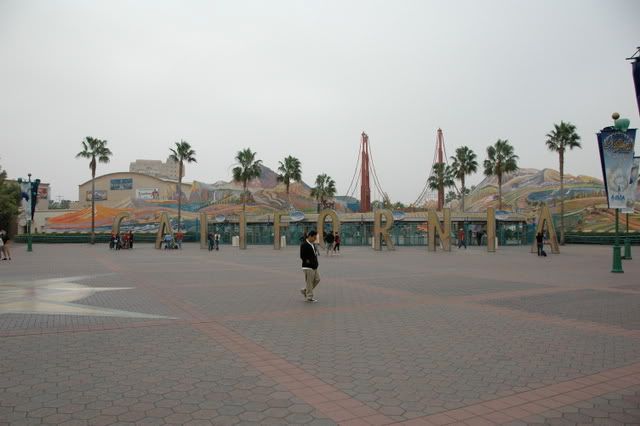 And the Mickey and friends pumpkins are gone from the main gates...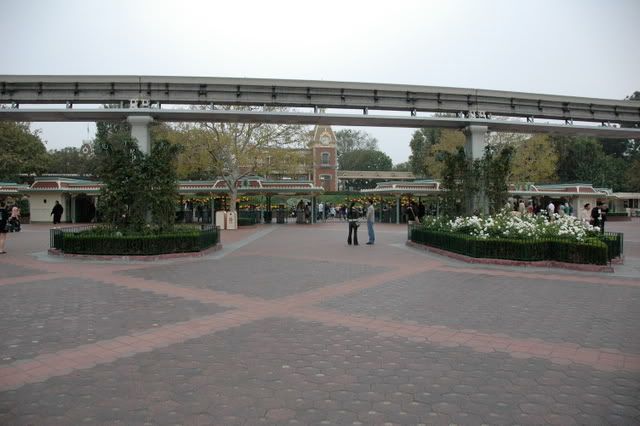 The Halloweentime Mickey floral is back to normal Mickey...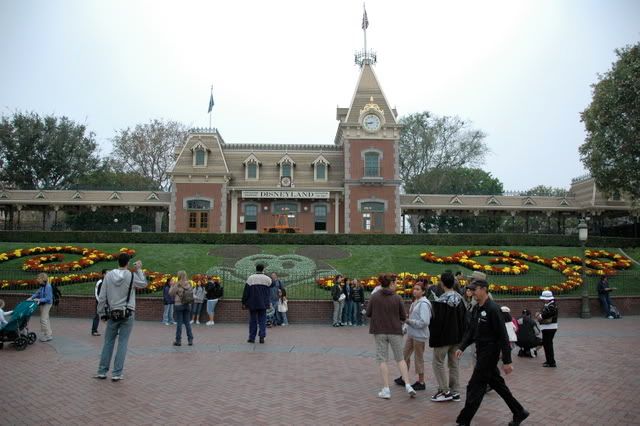 and the bunting is down around Mainstreet:
And the pumpkins have completely disappeared....starting with the giant Mickey by the flag pole: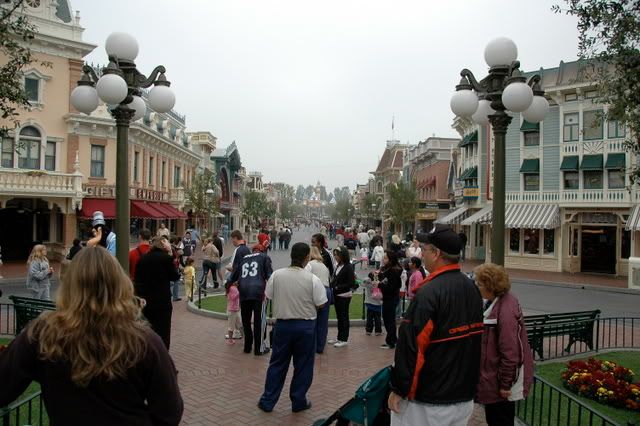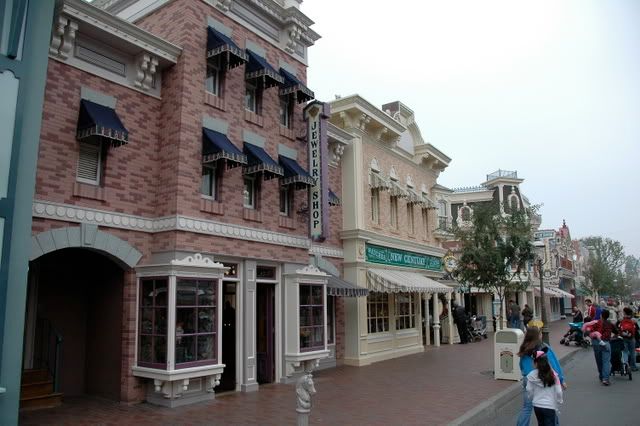 And, as was reported yesterday, the snow is now beginning to appear on the castle...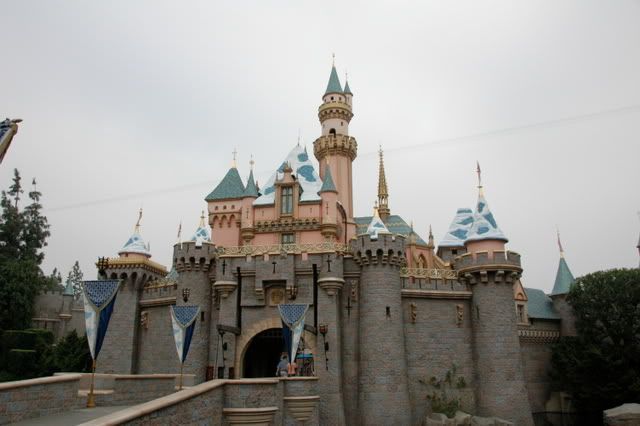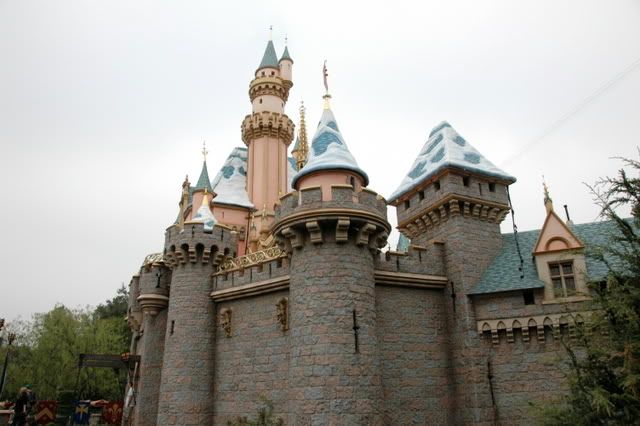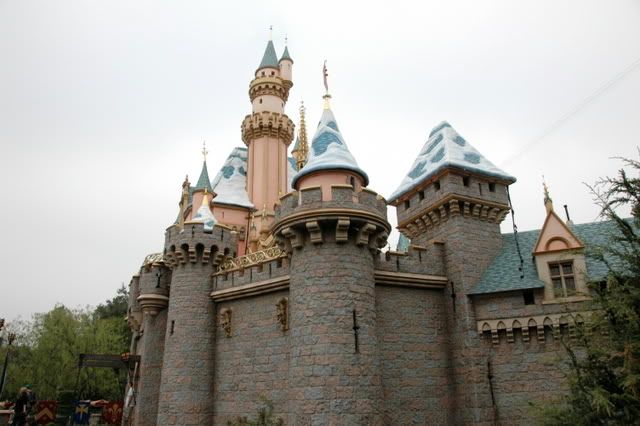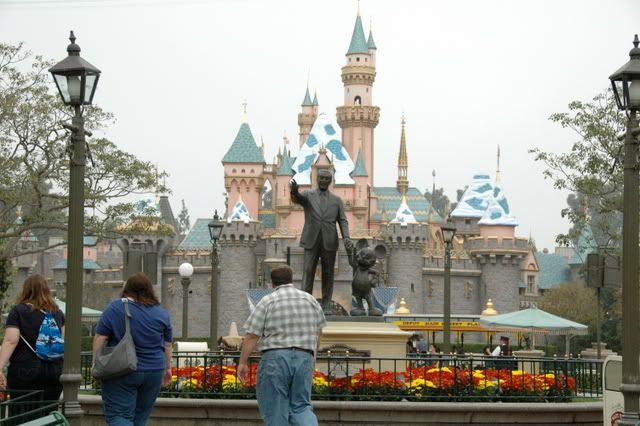 I think the snow will look spectacular at night. During the day, I'm wondering if the freshly scrubbed bright look of the overlay tiles will make the rest of the castle look a bit dirty and drab. It's extremely cool, either way, to have some winter feel to the castle and I can't wait to see it once it's finished.
(More to come, including MOST of the decorations already up in NOS and Hollywood in DCA...)
Click here for Part II

Clcik here for Part III
Click here for Part IV